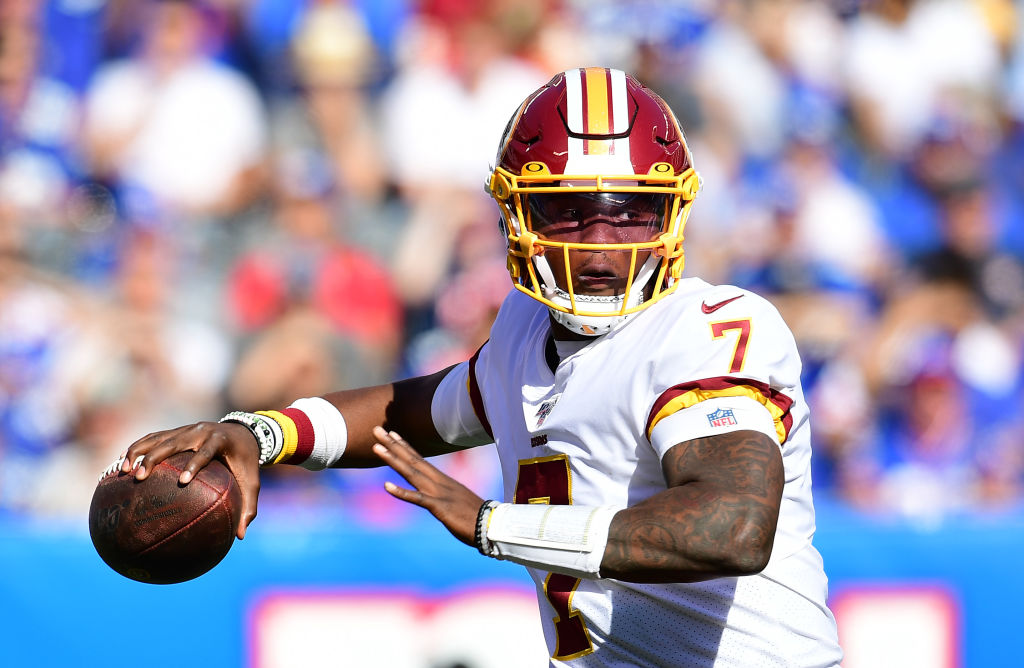 Redskins Rookie Dwayne Haskins Compares Himself to Brady, Brees, and Rodgers
Washington Redskins rookie Dwayne Haskins compared himself to Tom Brady, Drew Brees, and Aaron Rodgers. Does he have what it takes to be an NFL star?
NFL quarterbacks are some of the most confident people on the planet. When your job performance is constantly, and publicly, being analyzed each and every day, self-belief is essential. At the same time, though, some players can take things a bit too far. Confidence and cockiness are two very different things.
Washington Redskins signal-caller Dwayne Haskins definitely made his opinion of himself known earlier this week, comparing himself to Tom Brady, Drew Brees, and Aaron Rodgers. Was the young QB just talking a big game or does he have what it takes to be an NFL star?
Dwayne Haskins' road to NCAA stardom
After starting his football career at the Bullis School outside of Washington D.C., Haskins committed to play collegiate ball at the University of Maryland. Head coach Randy Edsall was fired, though, prompting Haskins to make the switch to Ohio State.
Haskins spent his first season in Columbus as a redshirt, later serving as J.T Barrett's backup. He would make eight appearances in his first full season, before taking over the starting role for the 2018 campaign. The Buckeyes never looked back, as Haskins threw for 50 touchdowns en route to a Big 10 title and a Rose Bowl win. On the back of that performance, the Washington Redskins picked Haskins 15th overall in the 2019 NFL draft.
Adjusting to the NFL
Despite his draft status, Haskins wasn't promised an immediate starting role. In fact, he started the season behind Case Keenum on the depth chart. Even when Washington got off to a slow start, head coach Jay Gruden wasn't ready to make an immediate switch.
Unsurprisingly, Haskins was frequently asked about his role on the team. With rookies like Daniel Jones and Gardner Minshew making headlines, reporters expected the young quarterback to demand a chance to play. Instead, he made a bold comparison.
Haskins' bold comparison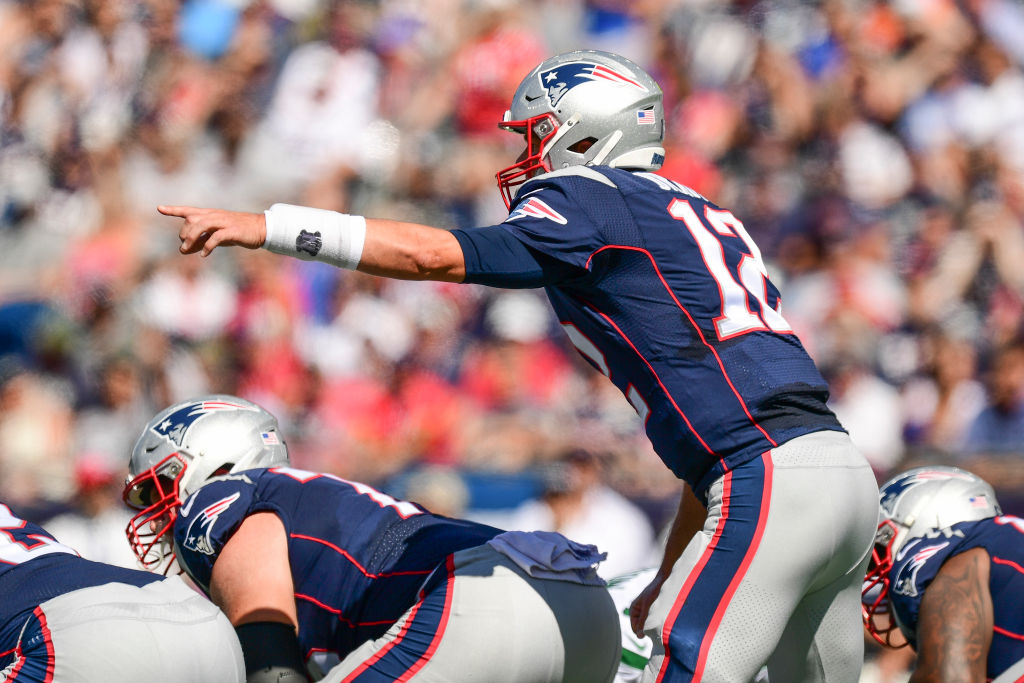 Rather than getting jealous or demanding playing time, Haskins actually cited some major examples of quarterbacks who didn't start right away.
"It's easy to look at the rookie class and be like, 'Rookies are playing, why am I not playing?' I want to be like Tom Brady and Drew Brees and that's something that doesn't happen overnight," he told reporters. Tom didn't play at first; Aaron Rodgers didn't play at first." But he didn't have to wait much longer though; a few days later, Haskins got his shot to play against the New York Giants.
Making his NFL debut
During a disappointing afternoon against the New York Giants, the Redskins decided to give Haskins his debut. Unsurprisingly, he didn't look like Brady, Brees, or Rodgers when he finally took the field.
The rookie quarterback only completed nine passed for 107 yards; he threw three interceptions and was sacked twice. He didn't appear to read the game particularly well and simply looked like a rookie thrown into the deep end.
None of that means he's automatically a draft bust, however. As Haskins himself pointed out, plenty of quarterbacks have needed time to develop. Drew Brees has been around for a long time, but he took some time to truly develop into a star; in Green Bay, Aaron Rodgers famously sat behind Brett Farve learning the ropes before taking an NFL snap.
Haskins clearly has talent, but may need some time to bring it out. Even if he doesn't turn into the next Tom Brady, nothing good will come from throwing him to the wolves.