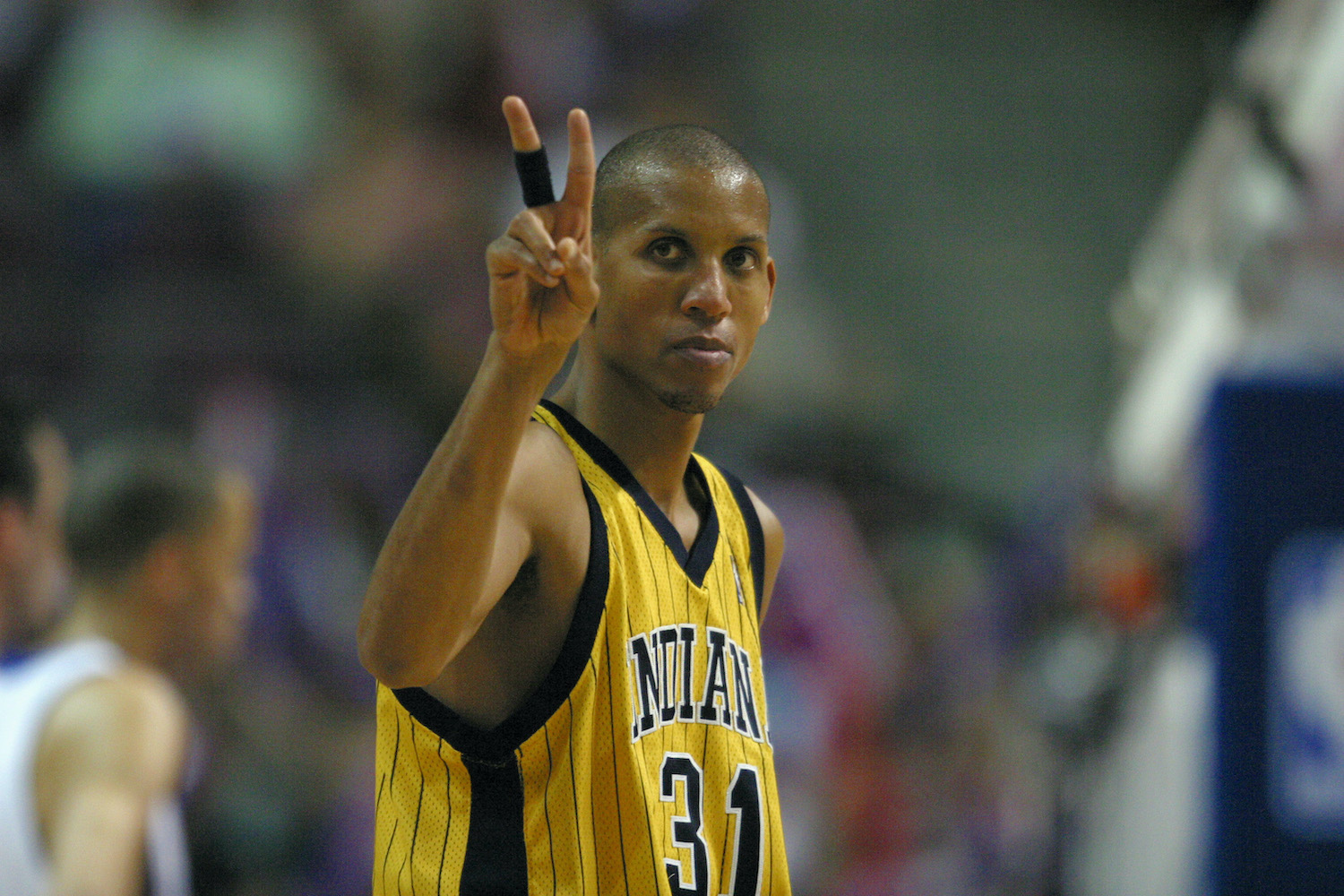 Reggie Miller Made More Than $100 Million in the NBA, but He Started Out Hustling Pickup Games for $10 to Buy Happy Meals
Reggie Miller went from hustling pickup games to buy Happy Meals to making millions of dollars in the NBA.
While he never managed to win a championship, Reggie Miller still had quite the career as an NBA player. During his time on the hardwood, the Indiana Pacers guard proved to be one of the top shooters around and always managed to step up during crunch time. Those traits, combined with his overall longevity, helped the Californian take home more than $100 million in salary during his professional career. Growing up, though, things were quite a bit different.
As a boy, Miller wasn't playing for big money in front of sold-out crowds. Instead, he and his sister headed down to the park and hustled pickup games for $10 at a time.
Reggie Miller earned more than $100 million with the Indiana Pacers
Although it's not exactly fair, professional athletes are usually judged on their ability to win a championship. Miller might have failed to lift the Larry O'Brien Trophy, but that doesn't mean he had a disappointing NBA career.
After making a name for himself at UCLA, Reggie entered the 1987 draft and joined the Pacers as the 11th overall pick. While that selection initially raised some eyebrows, it proved to be a franchise-altering choice. Miller would spend 18 seasons in Indianapolis, averaging 18.2 points per outing and stepping up whenever his team needed a hero.
That longevity and knack for clutch performances also carried a financial benefit. Although Miller couldn't make it to the promised land — he only reached the NBA Finals one time and lost to the Los Angeles Lakers — the guard still made plenty of money during his time in the pros. He took home a shade under $104 million in raw salary over the years. That might not be able to replace a championship ring, but it's still a solid consolation prize.
Hustling for $10 to buy some Happy Meals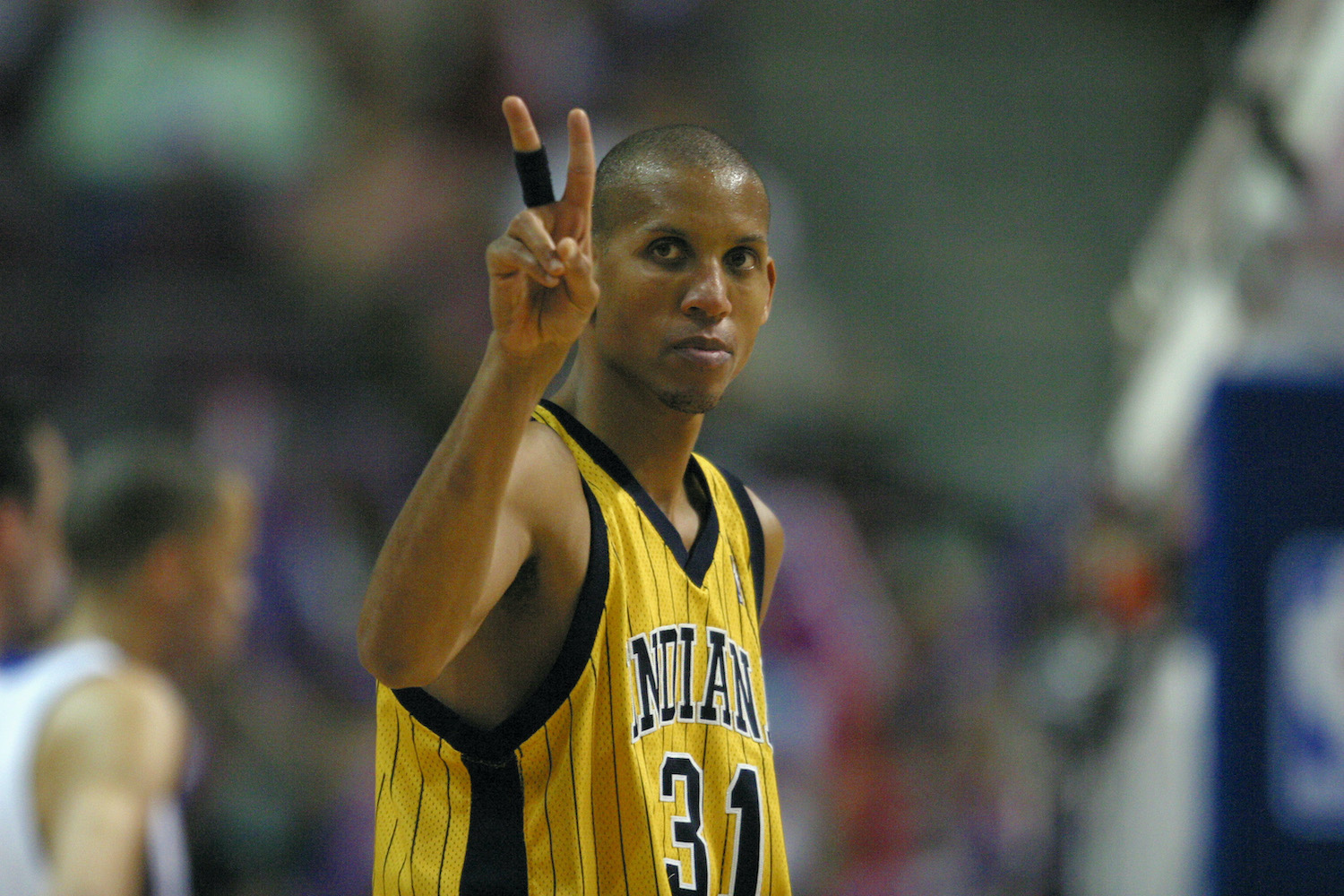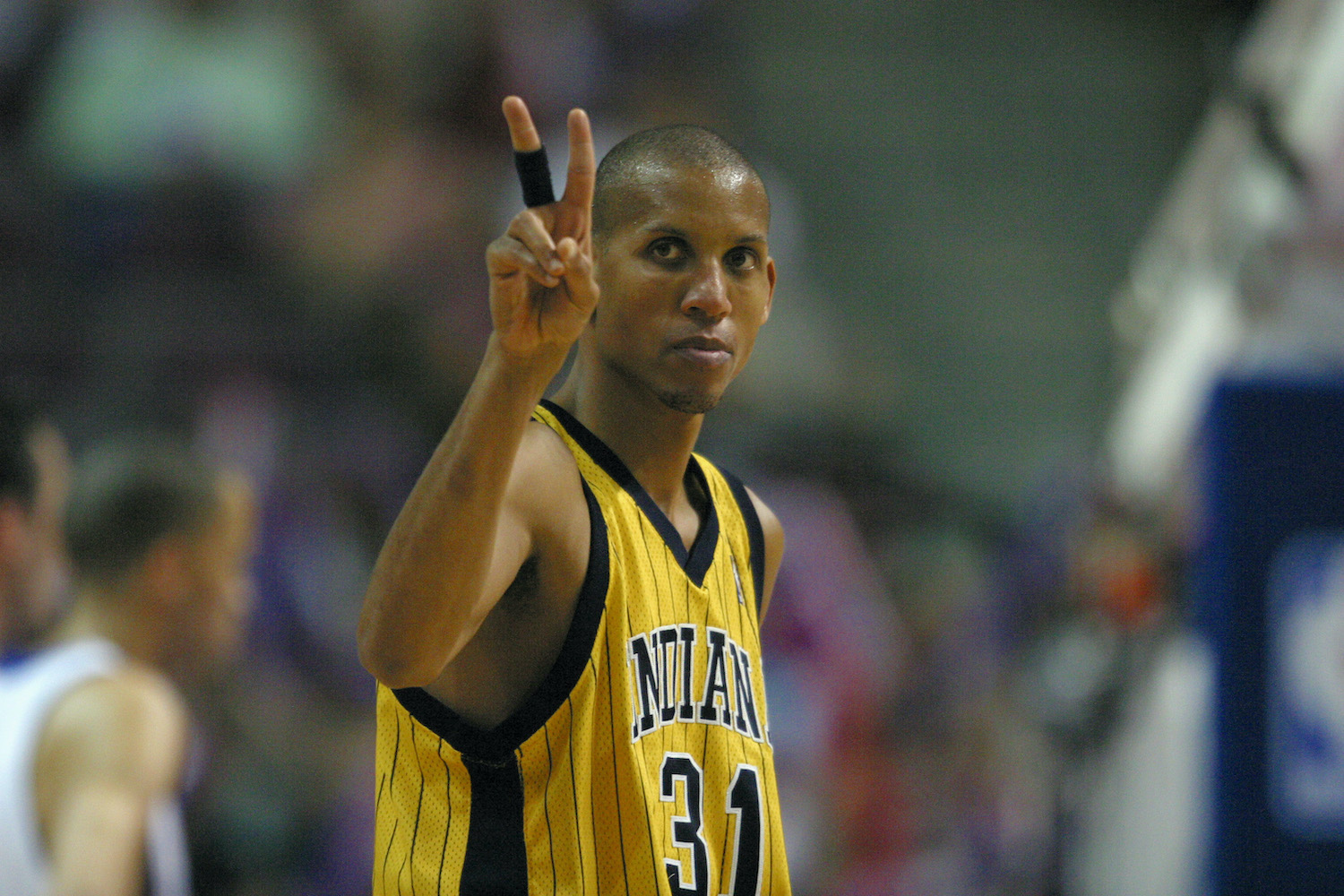 With established names like Reggie Miller, it can seem impossible to imagine them as anything less than a fully-formed star. Everyone, however, has to start out as a child, playing for lower stakes.
"Back in the fifth and sixth grades, [Miller and his sister, Cheryl would] go to the courts at John Adams Elementary or Hunt Park and hustle two-on-two games," Reggie explained in his book, I Love Being the Enemy (H/T NBC Sports). "We had it down to a science. It was the best hustle scam in Riverside, California."
The future Pacers star would head to the court looking for a game, only to explain that he was alone, barring his sister. Cheryl, who was a capable player in her own right, would then arrive, making it seem like she knew nothing about basketball. Once the game began, though, it was a different story.
"We'd play for ten dollars; the first team to 10 by ones would win the money," the Pacers legend continued. "Then we'd get down, 5-0, double the bet, and then take care of business. I'd look at Cheryl, she'd look at me, we'd wink, and then … 10-5 us, and on our way to McDonald's for a Happy Meal."
That's not the only formative experience Reggie Miller had with his sister
The Millers weren't always on the same team, though. Cheryl was known to beat her brother in one-on-one, which helped cultivate the guard's signature trash talk.
"When you're getting beat down by your sister, who's the greatest women's basketball player of all time, you learn to talk because I was getting beat down by her, and all my boys were laughing because I was getting beat down by her, but she was beating down them," Miller explained on Jimmy Kimmel Live. "So I learned to talk there, and it kinda went to UCLA, and then it happened – I started talking as soon as I got into the League."
While it's impossible to know how things would have played out if Cheryl wasn't a top talent, it's safe to say that Reggie Miller owes her a debt of gratitude. Even if he learned about trash talk further down the line, he probably would have enjoyed significantly fewer Happy Meals without his sister.
Stats courtesy of Basketball-Reference. Salary information courtesy of HoopsHype.