Richard Bland: Everything You Need to Know About the U.S. Open Contender Looking to Make History at Torrey Pines
Of the 156 golfers at the 2021 U.S. Open at Torrey Pines, 48-year-old Englishman Richard Bland likely wasn't picked by many, if anyone at all, to win. After all, this is just his fourth appearance in a major championship, and it took him nearly a quarter-century and 478 starts on the European Tour to notch his first victory.
But when he walked off the golf course on Friday afternoon after firing a 4-under 67 in his second round, there he was atop the leaderboard at 5-under through 36 holes, good for a one-stroke lead on first-round co-leader Russell Henley. Major championship golf has long been full of great underdog stories, but if Bland can find a way to win the U.S. Open, his might just be one of the greatest we've ever seen.
Richard Bland turned pro in 1996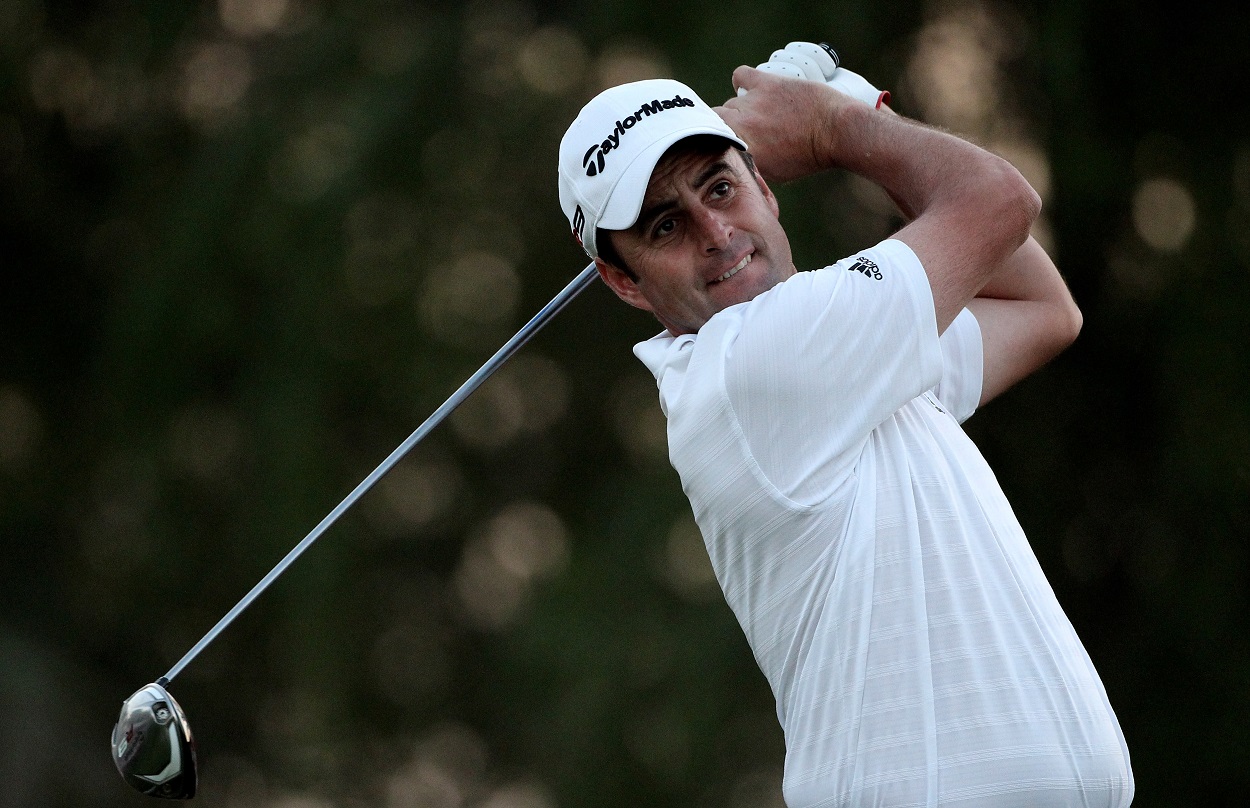 Born in Burton upon Trent, Staffordshire, England, in 1973, Bland turned professional in 1996 at the age of 23 and reached the final stage of the European Tour's qualifying school the following year, earning full-time status on the Challenge Tour (Europe's equivalent of the Korn Ferry Tour) for the 1998 season. '98 was also the year in which Bland competed in his first major as he qualified for The Open Championship at Royal Birkdale. He was in good shape to make the weekend following an opening-round 71, but struggled to a second-round 78 and missed the cut.
In 2001, Bland recorded his first professional victory, winning the Challenge Tour Grand Final by five strokes, a win that vaulted him into the top 500 of the world rankings for the first time, and also earned him a full-time spot on the European Tour in 2002. He didn't have the greatest season but did get into a playoff at the Murphy's Irish Open (which he lost) and tied for second.
As the years went on, Bland would occasionally get close to victory but just couldn't get over the hump. He went back and forth between the Challenge Tour and the European Tour but rarely played well enough to qualify for the majors. In 2009, he made his first trip to the U.S. to compete in the U.S. Open at Bethpage Black but again missed out on the weekend after shooting 77-70.
Bland made a third major championship appearance in 2017 at The Open Championship, again at Royal Birkdale, and was just two shots out of the lead after 18 holes after a 3-under round of 67. He followed it up with a 72 to make the cut and went on to shoot 70-71 on the weekend to finish tied for 22nd.
Bland finally notched his first European Tour win in his 478th start
Bland was forced back to the Challenge Tour as recently as 2019 but worked his way back to the European Tour in 2020 and closed the year out strong, finishing seventh or better in two of his final three events. His 2021 didn't get off to the greatest start as he missed the cut in three of his first five starts, tying for 35th and 52nd, respectively, in the two others.
But then it happened.
At the Betfred British Masters at The Belfry last month, after 477 starts and 32 top-10 finishes, Bland finally notched that elusive victory in start number 478. After shooting 68-69-72 over the first three rounds, he fired a bogey-free, 6-under 66 in the final round, draining a 25-foot birdie putt on the 72nd hole to finish at 13-under.
But his day wasn't quite over as he still had to defeat 24-year-old Guido Migliozzi in a playoff, which he did with a par on the first extra hole to secure the win, after which he was understandably emotional.
Bland followed up his victory with a T-3 finish at the Made in Himmerland event in Denmark, and now finds himself in a position to make history at the U.S. Open.
He would be the oldest U.S. Open winner in history if he can hang on at Torrey Pines
Playing in just his fourth major, Bland looked quite comfortable (or as comfortable as you can be in a U.S. Open) during his opening round at Torrey Pines, shooting a 1-under 70. And he looked very comfortable on Friday, making seven birdies during his second round against three bogeys to finish with a 4-under 67.
If the 48-year-old, now No. 115 in the Official World Golf Ranking, can somehow find a way to hang on and win over the weekend, he would become the oldest U.S. Open winner in history and the third-oldest major champion of all time. Phil Mickelson was 50 years, 11 months, and eight days old when he won the PGA Championship last month, and Julius Boros was 48 years, four months, and 18 days old when he won the 1968 PGA Championship.
Richard Bland will be 48 years, four months, and 17 days old on Sunday.