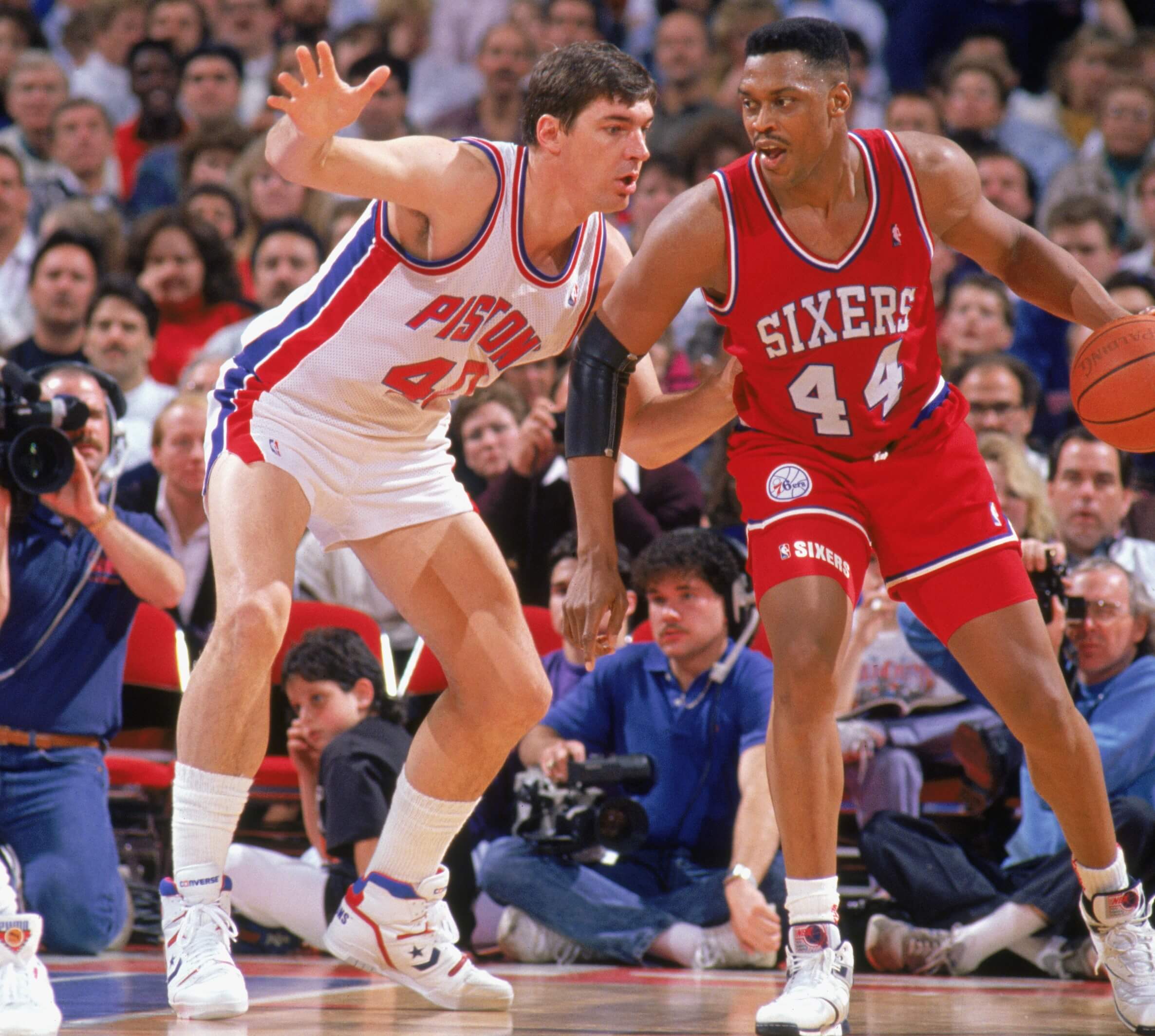 Rick Mahorn Reveals the Advice He Had for Teammate Bill Laimbeer After Getting Pummeled By Robert Parish in the 1987 Playoffs
Rick Mahorn would have preferred that former Detroit Pistons teammate Bill Laimbeer stuck up for himself after getting pummeled by Robert Parish.
There weren't too many NBA players who loved former Detroit Pistons center Bill Laimbeer. Laimbeer earned a reputation for being a dirty player with his antagonistic play. Unless you were on his team, you probably didn't like Laimbeer.
Rick Mahorn was on Laimbeer's team, and he insisted he didn't even like him as a teammate at one point. Still, Mahorn was a team player and felt it was appropriate to defend Laimbeer after Boston Celtics center Robert Parish pummeled him during Game 5 of the 1987 Eastern Conference Finals.
Rick Mahorn joined the Detroit Pistons before the 1985-86 season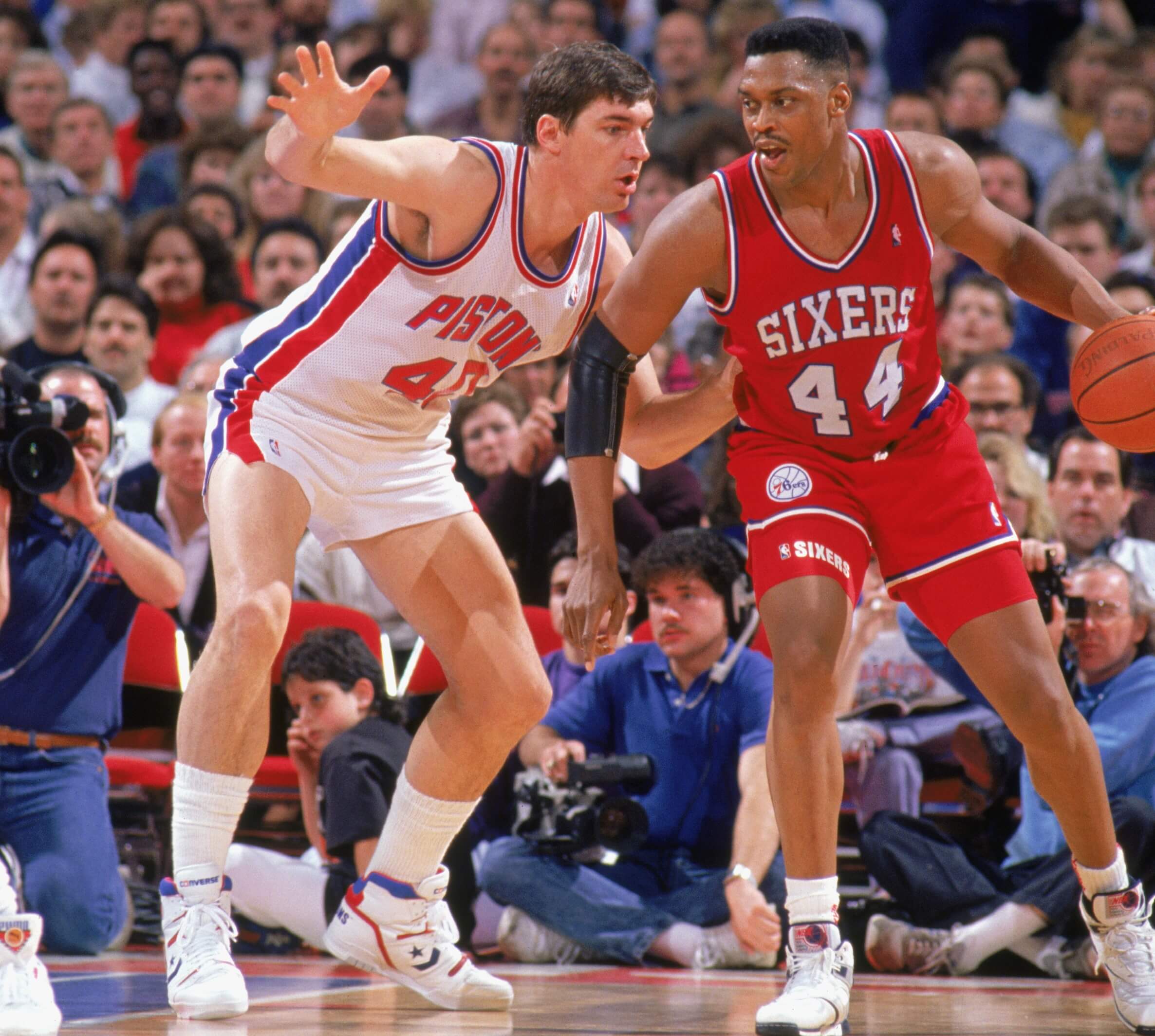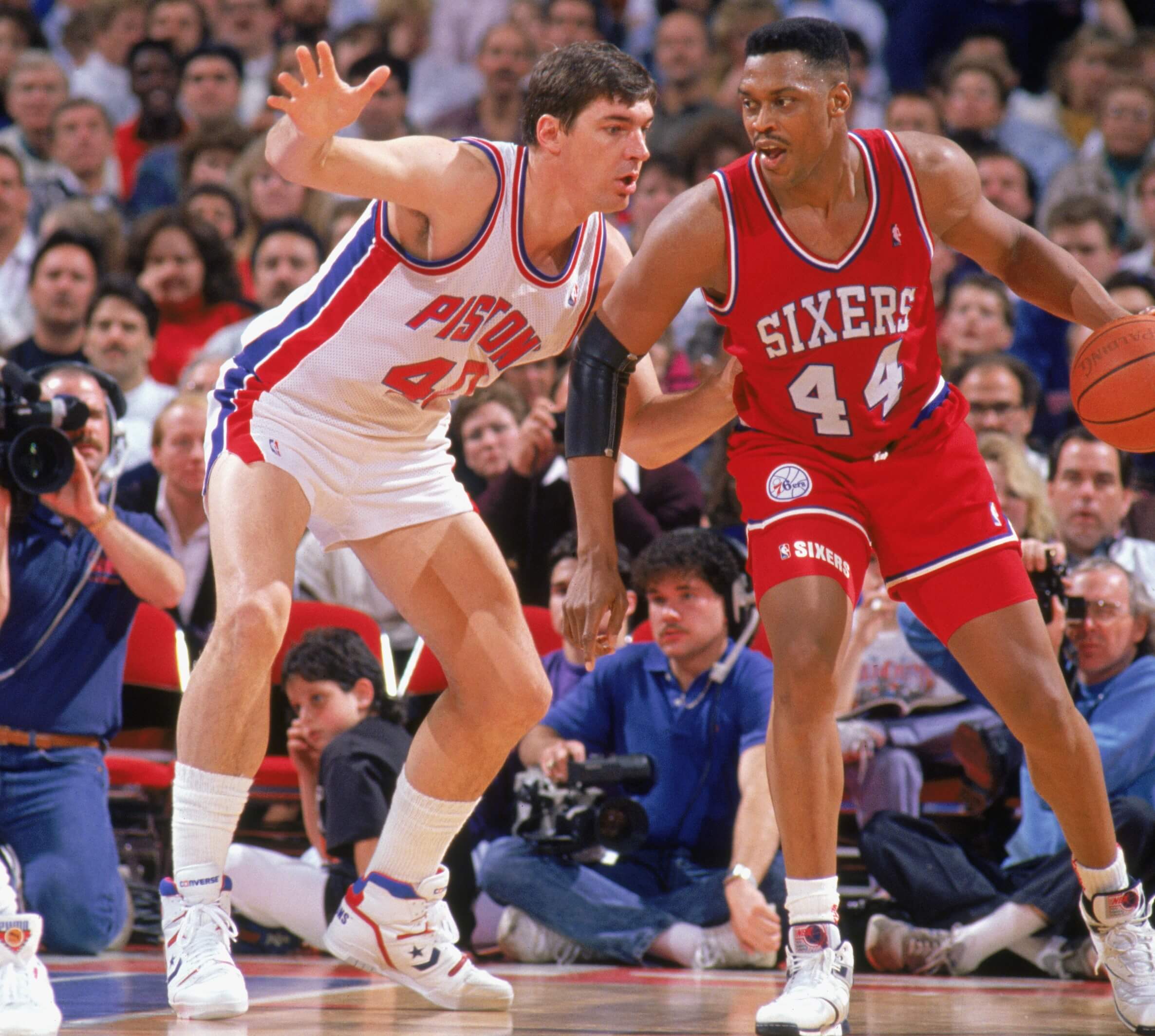 The Detroit Pistons weren't quite the Bad Boys yet. They had All-Star point guard Isiah Thomas and Laimbeer, but they traded for Mahorn just before the 1985-86 season. The following year, they drafted John Salley and Dennis Rodman and eventually became Detroit's Bad Boys.
Mahorn added toughness to the Pistons as an intimidator in the interior. Just don't refer to him solely as an enforcer. He was far more than an intimidating presence in the middle for Detroit.
"My reputation is unfounded," Mahorn told Sports Illustrated back in April 1989. "I can play. I wouldn't have been in this league for nine years if I couldn't play. Thug this, enforcer that. I take 48 minutes very seriously, that's all when you consider who I have to guard.
"That means Ewing, Kevin McHale, Charles Barkley, Moses Malone, and Mailman Malone — every night. You know anybody who wants that?"
Mahorn played 18 years in the NBA. He averaged 6.9 points and 6.2 rebounds with four different teams, including two stints with the Pistons.
Mahorn reveals what he told Laimbeer after Parish leveled him during a playoff game
The Boston Celtics ruled the Eastern Conference for much of the 1980s. The Pistons inched closer and closer to dethroning them and had the perfect opportunity to do so in 1987. With the series tied at two games apiece, Game 5 of the '87 Eastern Conference Finals in Boston was where Detroit had Boston on the ropes. Detroit had a 107-106 lead and possession of the ball with five seconds left. That's when Larry Bird famously stole the ball and fired it to Dennis Johnson, who laid it in for an improbable game-winning basket.
Earlier in that game, Parish had enough of Laimbeer's antics. As Laimbeer went up for a rebound, Parish pummeled him from behind with a couple of blows to the head, sending Laimbeer to the floor. Remarkably, no foul was called, although Parish was suspended for Game 6.
Parish sent a message to Laimbeer, and Mahorn gave Laimbeert some advice after getting taken down in the paint.
During an episode of the Showtime With Coop podcast with former LA Lakers star Michael Cooper, Mahorn admitted Laimbeer was a "guy I hated playing against."
"He was a guy I hated as a teammate at a time," Mahorn told Cooper. "When Laimbeer got three-pieced by Robert Parish in the playoffs, I told Laimbeer, 'You gotta step up for yourself, man. You can't be letting nobody just go at you. If you don't step up for yourself, don't worry, I got this under control.'"
Mahorn said it was all about protecting one of your own.
"My thing was, you're my teammate," Mahorn said to Cooper. "It's about protection. Coop knows that very well. It's like, you mess with one, you gotta mess with all."