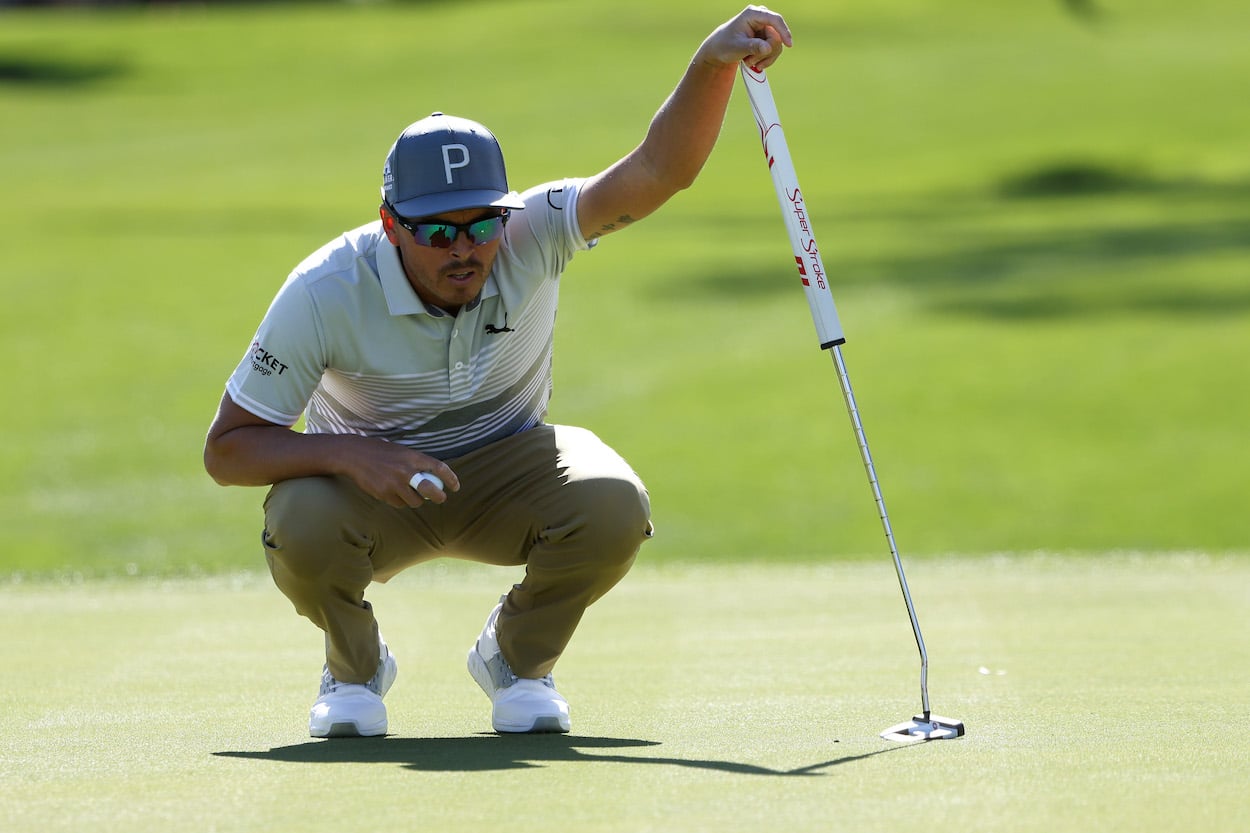 Rickie Fowler Putter: Why Did the Golfer Switch to a New Club, and Has It Helped Him Improve on the Greens?
Rickie Fowler has a new putter in the bag, and it looks nothing like his previous models.
If you watch Rickie Fowler on the PGA Tour this year, you might notice something different about his equipment. The 34-year-old golfer, who hasn't won on the PGA Tour in four years, recently added a new putter to his bag that looks nothing like his old models. The crazy part? He wasn't even looking for this specific model.
Not even a week before his first start in 2023, Fowler picked up his caddie's flatstick and messed around with a few putts on the practice green. It was love at first putt, and Fowler quickly put an order in to get his hands on one.
Rickie Fowler is now using a replica of his caddie's putter
Fowler used to be one of the best putters on the PGA Tour. The five-time winner ranked first on Tour in stroked gained from putting in the 2016-17 season, but he's gotten progressively worse ever since.
In 2020-21, Fowler lost strokes on the green for the first time in his career. He regressed even further the following season and finished a career-worst 161st on Tour in strokes gained from putting.
"I've been, over the last few years, not putting how I'm used to, or how I want to by any means," Fowler told GolfWRX last week, per PGA Tour. "Some of it, confidence-wise, not having the same feel I've always had. The right hand, not making confident strokes. And, I wasn't necessarily searching. I've been grinding and working on my normal stuff."
In an effort to rediscover his touch on the greens, Fowler experimented with a few putters in the fall but couldn't find one he loved. A few days before his 2023 debut at the American Express, he finally did thanks to his caddie, Ricky Romano.
Fowler picked up Romano's Odyssey Versa Jailbird putter out of curiosity and immediately loved it. So, he put in an order for a modified version of Romano's putter with a SuperStroke Tour 3.0 17-inch grip and 20-25 grams of lead tape on the sole, he told GolfWRX. The grip is wider than anything he's ever used on the PGA Tour, and the new flatstick almost touches his stomach when he holds it.
The new model is much different than Fowler's previous putters, but he's enjoying the switch so far.
"I was very shocked, because I never really looked into anything that was longer, counterbalanced, or anything like that," he said. "… It's very interesting, but it's kind of freeing me up in a way. I'm not changing stroke-wise, or setup, not gripping anything differently than my normal length putter. I just feel like it's, I don't know, kind of helping me do some things, and I don't have to think about it."
So, how is the new club working for Fowler?
Rickie Fowler's putter hasn't helped him improve yet, but it's still early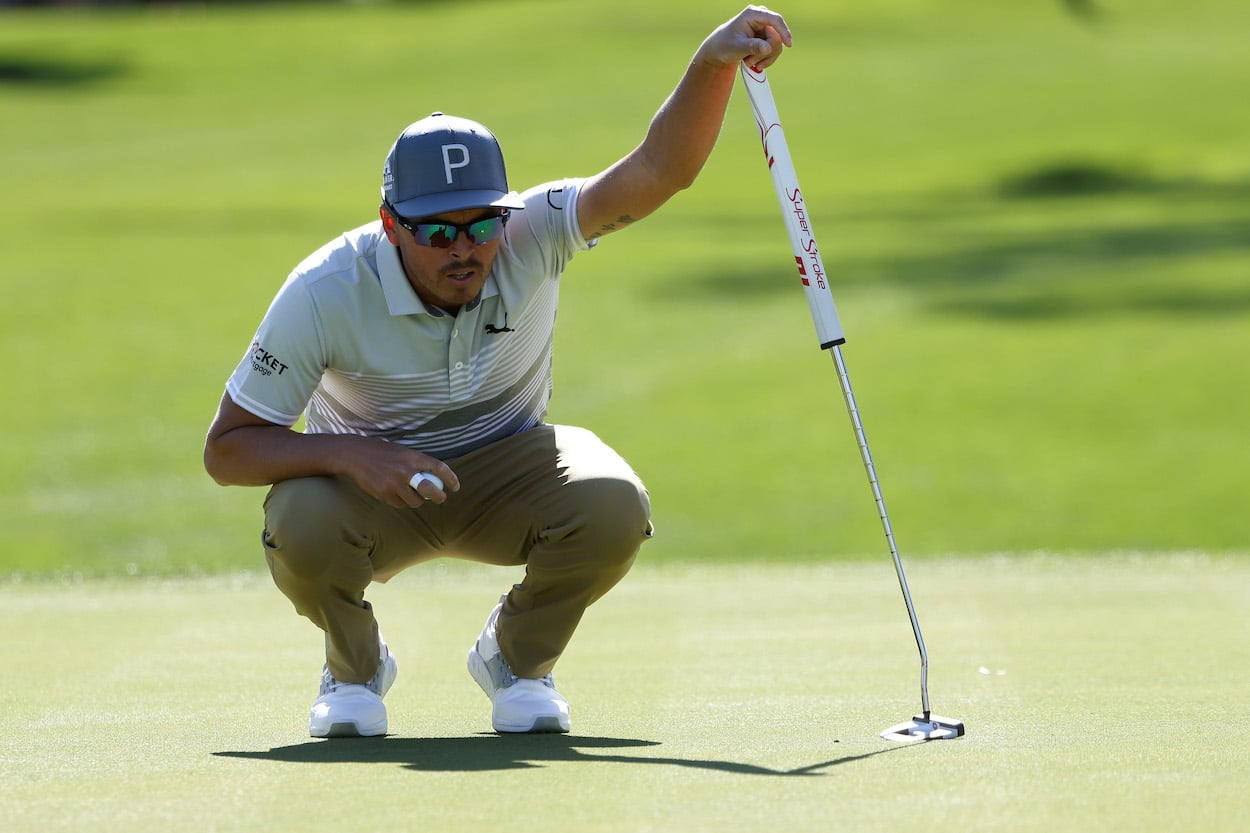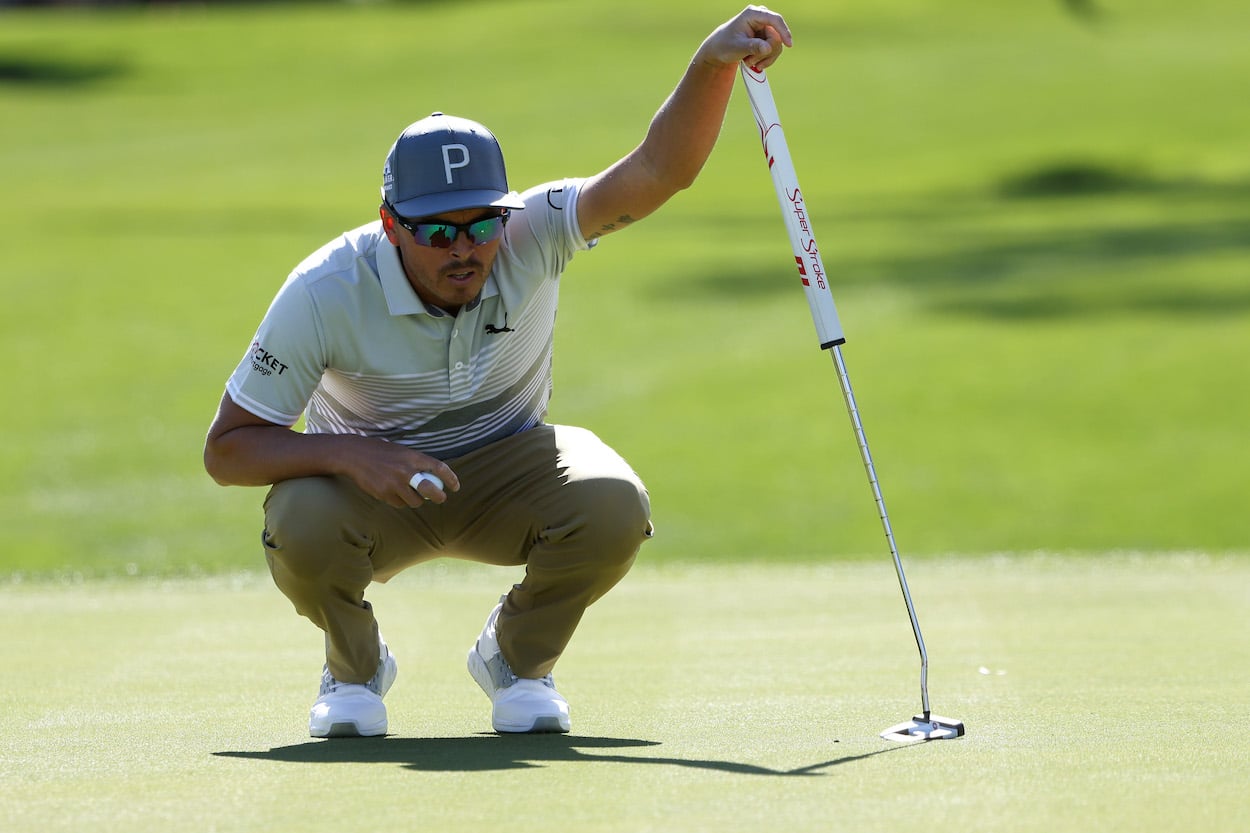 Fowler debuted his new putter at the American Express last week, and he didn't notice much of an improvement. The Oklahoma State product lost 0.10 strokes on the green throughout the tournament, which ranked 48th among the 69 players who made the cut. He finished in a tie for 54th despite appearing in the top 10 early in the week.
Through five starts in 2022-23, Fowler ranks 171st on Tour in strokes gained from putting. It's too early to conclude he hasn't fixed his putting woes, but the early returns aren't as encouraging as he would've hoped.