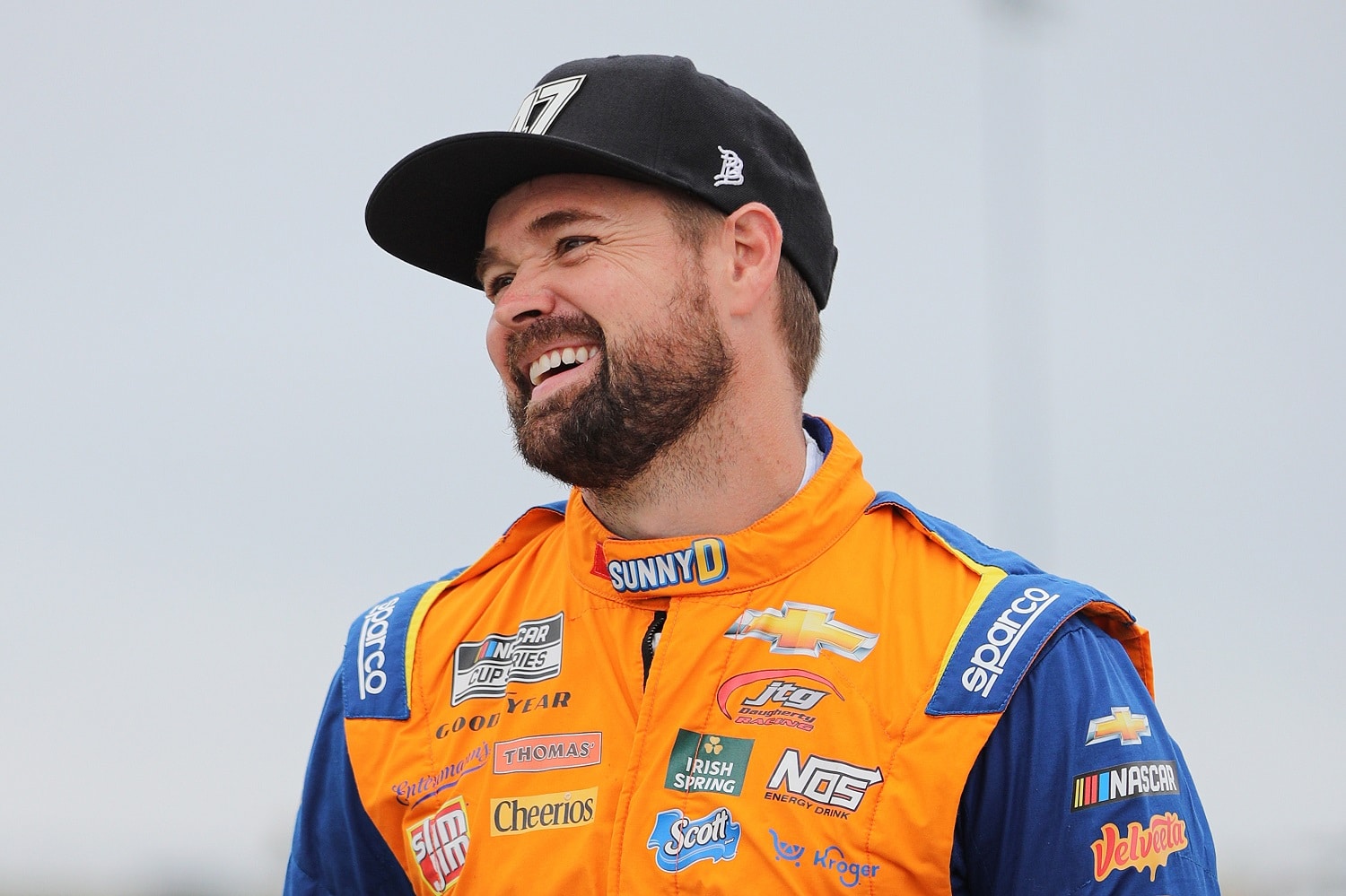 Ricky Stenhouse Jr. Continues a Tradition as Hallowed as Turkey on Thanksgiving
Ricky Stenhouse Jr. tied for the lead in wrecks this season, continuing a trend during his Cup Series career.
Has any active driver milked a longer career out of two wins than Ricky Stenhouse Jr.? Before you respond by saying Michael McDowell has only won once, and that took a brain cramp by Brad Keselowski and Joey Logano with the white flag flying, at least the driver of the No. 34 Ford had the good sense to win the Daytona 500.
Stenhouse has once again shown up at the top of a list that no one wants to be on, once again making us wonder if he has any appeal to JTG Daugherty beyond sponsorship money.
Ricky Stenhouse Jr. continues to wreck entirely too much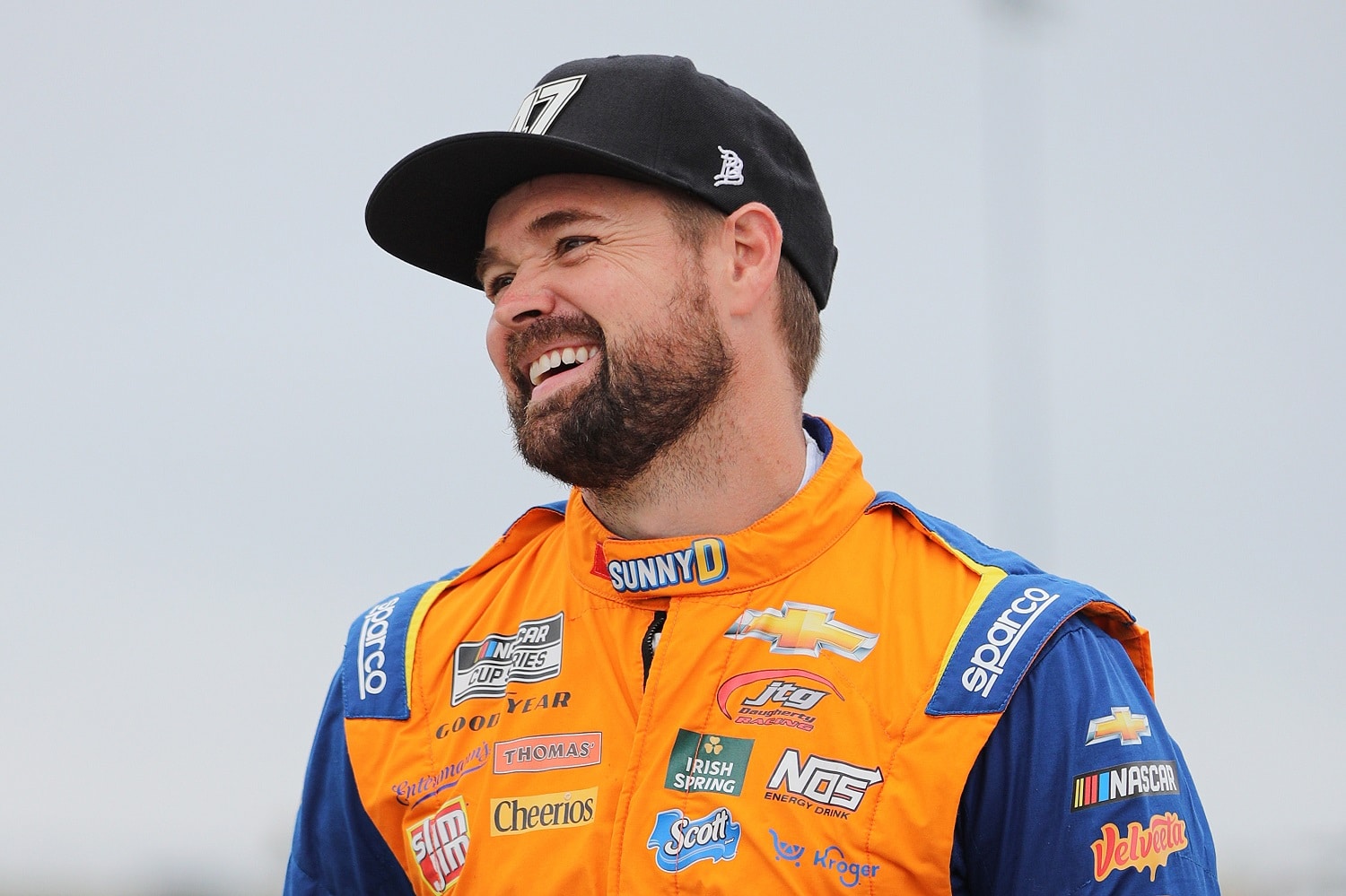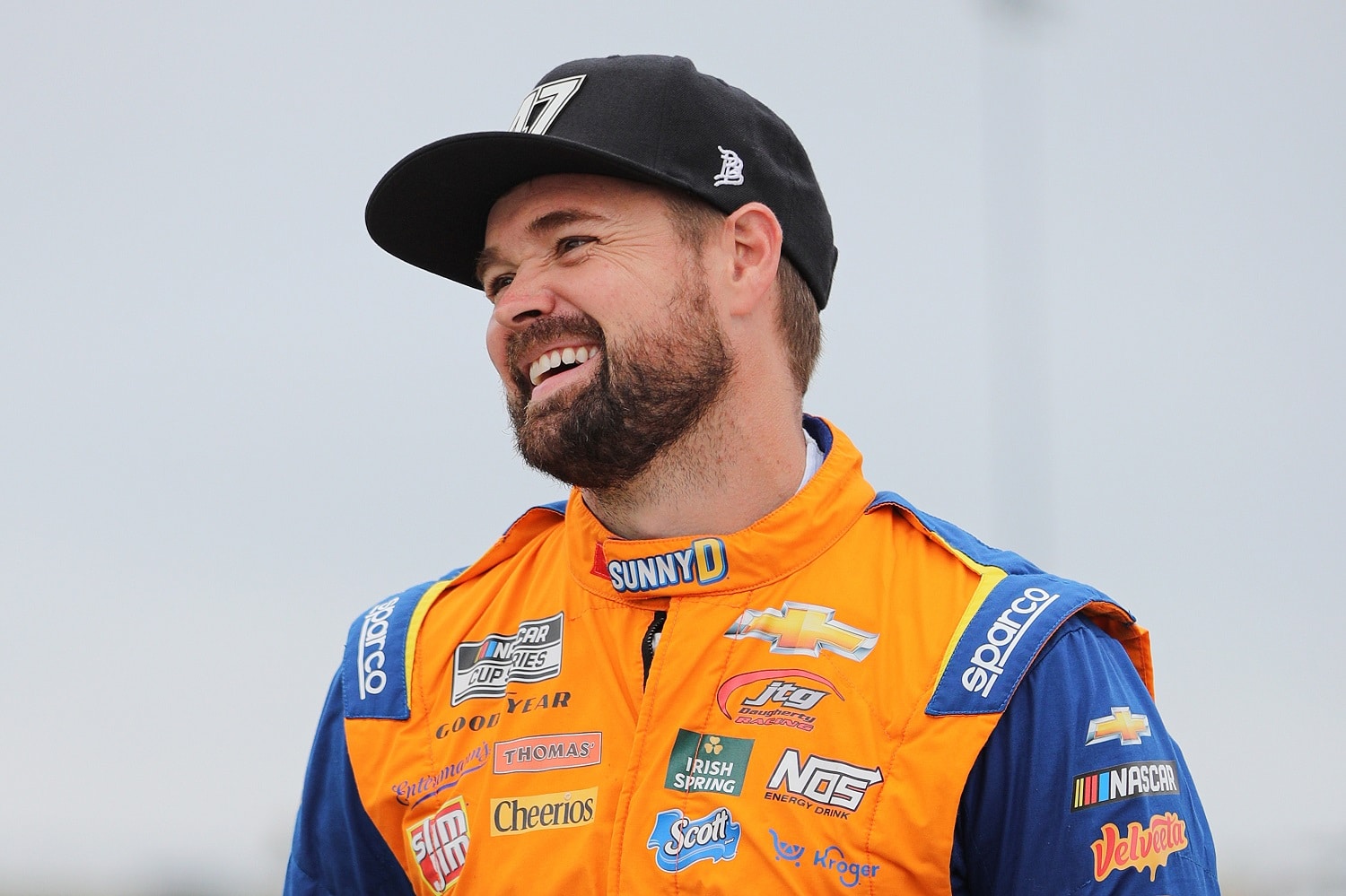 Even a novice observer has figured out by now that you can't win if your car is already in the garage when the checkered flag comes out in motorsports. At 199 races and counting, Ricky Stenhouse Jr. will carry the longest active winless streak into the 2023 NASCAR Cup Series, and it is largely attributable to his penchant for wrecking.
Certainly, there have been mechanical issues that have taken him out of some races, but Stenhouse has failed to finish 34 times during the drought since his win at the 2017 Daytona summer race. But data compiled by NBC Sports analyst Dr. Diandra Leslie-Pelecky points to the standard Stenhouse problem: He continues to earn his "Wrecky" nickname.
According to the report, Stenhouse and Ross Chastain tied for the Cup Series lead with 15 accidents apiece. That was actually a decrease from Stenhouse's series-leading 17 wrecks in 2021. He tied for third in 2020 with 12 wrecks, making his three-season total 44 accidents. Of those accidents, 17 were race-enders.
JTG Daugherty is content to stand by Ricky Stenhouse Jr.
Ricky Stenhouse was still running at the finish in just 27 of 36 points races this season, his lowest total in 10 full-time seasons, the last three of which have been at JTG Daugherty. But he went on a mini-tear in midseason and finished second at Dover, eighth at Darlington, eighth at Kansas, and seventh in the Coca-Cola 600 in consecutive races. Less than a month later, the team announced a multi-year contract extension with Stenhouse.
Twenty-eight of the No. 47 Chevy's 36 race sponsorships were with the Kroger grocery chain or Sunny D. They're presumably content to see their wrap schemes continue turning into messy cleanups in Turn 2.  Including mechanical failures, eight of Stenhouse's nine DNFs in 2022 came while driving the Kroger car.
Seeing Ross Chastain tied with Stenhouse for the most wrecks was hardly a surprise. Bubba Wallace and rookie Harrison Burton were one accident behind at 14 apiece. At the other end of the spectrum, Kaulig Racing's Justin Haley was involved in just four incidents, and Hendrick Motorsports' William Byron checked in with six.
The Next Gen car went spinning an awful lot
If it seemed as though Kyle Busch's No. 18 Toyota was spinning out a lot this season, it's only because Kyle Busch's No. 18 Toyota was spinning out a lot this season. In fact, he led the NASCAR Cup Series with seven such issues.
However, the NBC Sports analysis shows Busch was not alone. The total number of spinouts for all drivers stayed consistently between 20 and 27 from 2016-21. This year, the number soared to 60 as the Net Gen car made its debut. Drivers said from the start that the new model was more challenging to handle, and the final numbers confirmed it.
Not so coincidentally, there haven't been that many spins since 2007, when the rollout of the Car of Tomorrow contributed to 66.
Got a question or observation about racing? Sportscasting's John Moriello does a mailbag column each Friday. Write to him at [email protected].