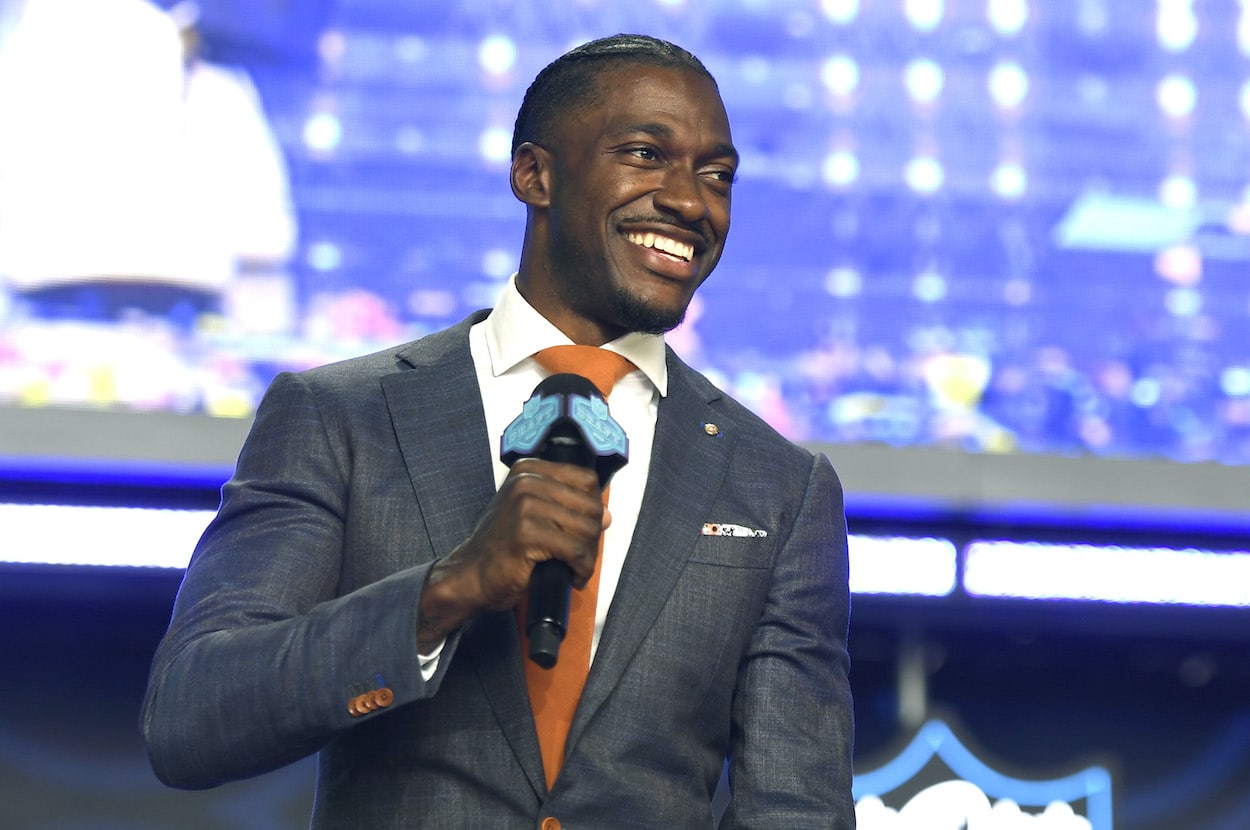 Robert Griffin III Would Ditch ESPN in an Instant if the NFL Came Calling Again
Robert Griffin III is staying ready for the day the NFL calls again.
Robert Griffin III looks quite comfortable in front of the television cameras with a snazzy suit on and an ESPN microphone in his hand, but he wishes he could trade that microphone in for a football again. The former Rookie of the Year, who hasn't suited up for an NFL team since 2020, still hasn't given up on a return to the league.
Griffin has been working out every day in hopes of receiving a call from an interested team, and if he does, he'll ditch the pocket squares for shoulder pads without hesitation.
Robert Griffin III hasn't given up on an NFL comeback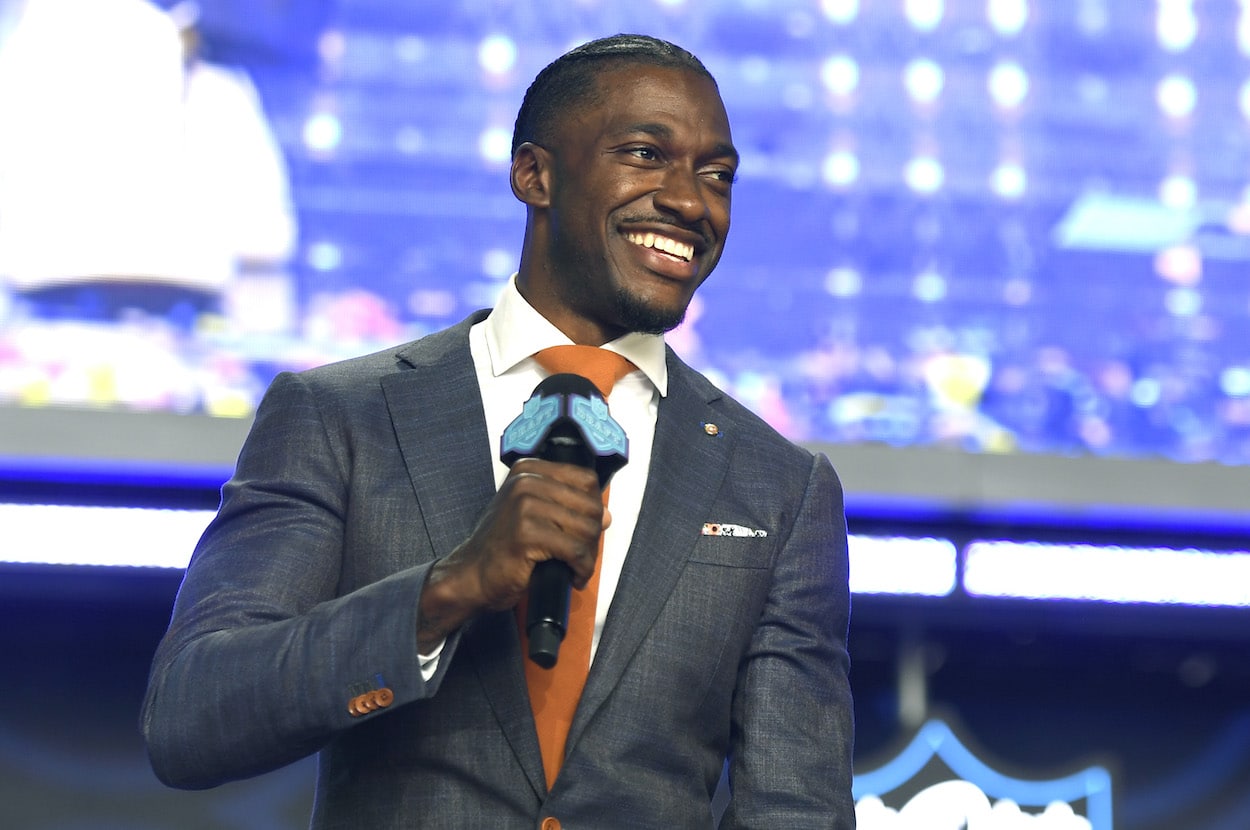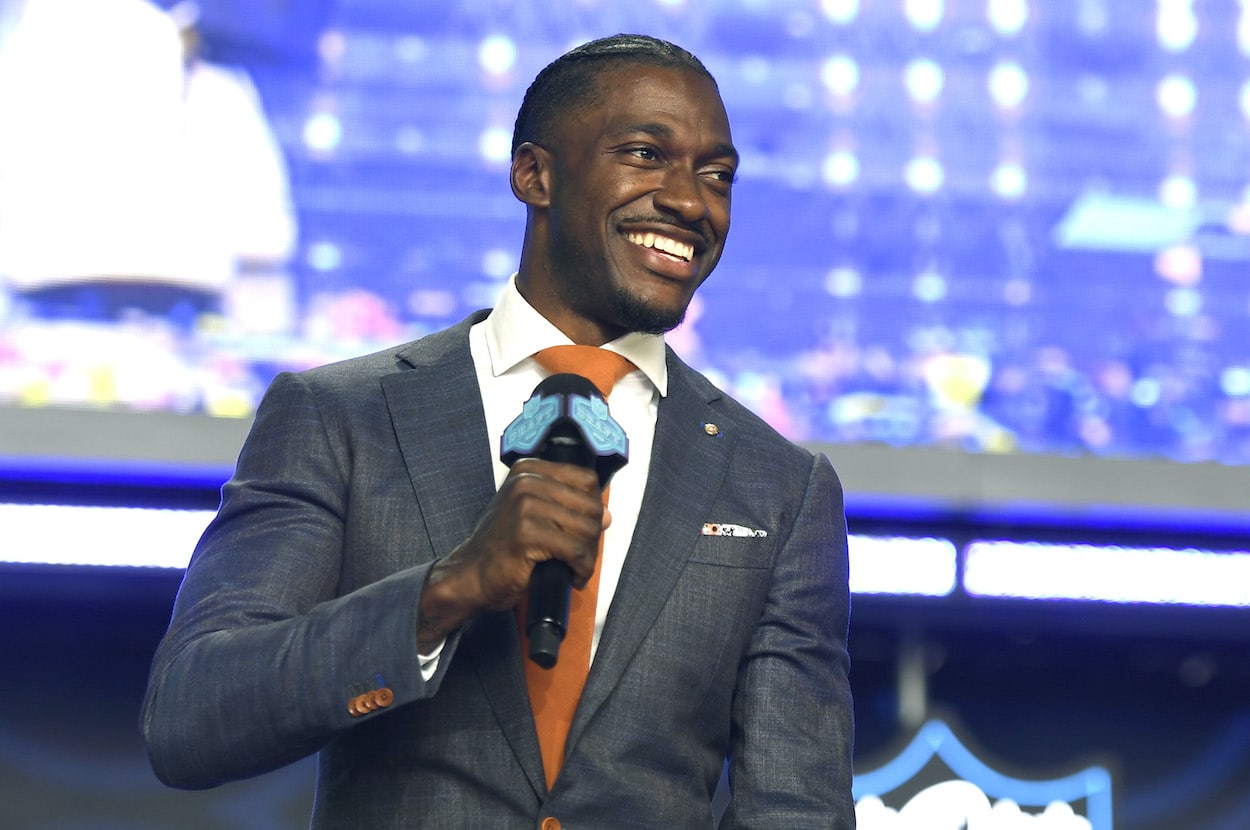 The last time we saw Griffin in uniform, he was holding a clipboard behind Lamar Jackson with the Baltimore Ravens. RGIII started just two games in three years with the team, and he hasn't played since being released back in January of 2021.
After spending nearly a year as an NFL and college football analyst for ESPN, he's ready to get back on the field.
"I am ready to go right now. I train every day. I throw and work out. I know what it takes to get my body ready, and I am doing those things," Griffin told Christopher Williams of KWTX News 10 over the weekend. "Yes, it is a little bit tougher when you are flying around everywhere doing stuff for TV, but when you really want something, you make it work. So, if I get that call this year, next year, or five years from now I will be ready to play."
Griffin was never the same player after he tore the ACL, LCL, and meniscus in his right knee during the 2013 postseason. The former ROY went from a budding star to a backup in just a few years. By 2021, no team had any interest in signing him.
Griffin is hoping the call comes at some point in the near future, but if it doesn't, he'll focus on becoming the best analyst he can be.
"I still love to play," he said, "but right now I am just focused on doing the best as I can as a storyteller and giving back to football as much as I can."
Like Sportscasting on Facebook. Follow us on Twitter @sportscasting19.