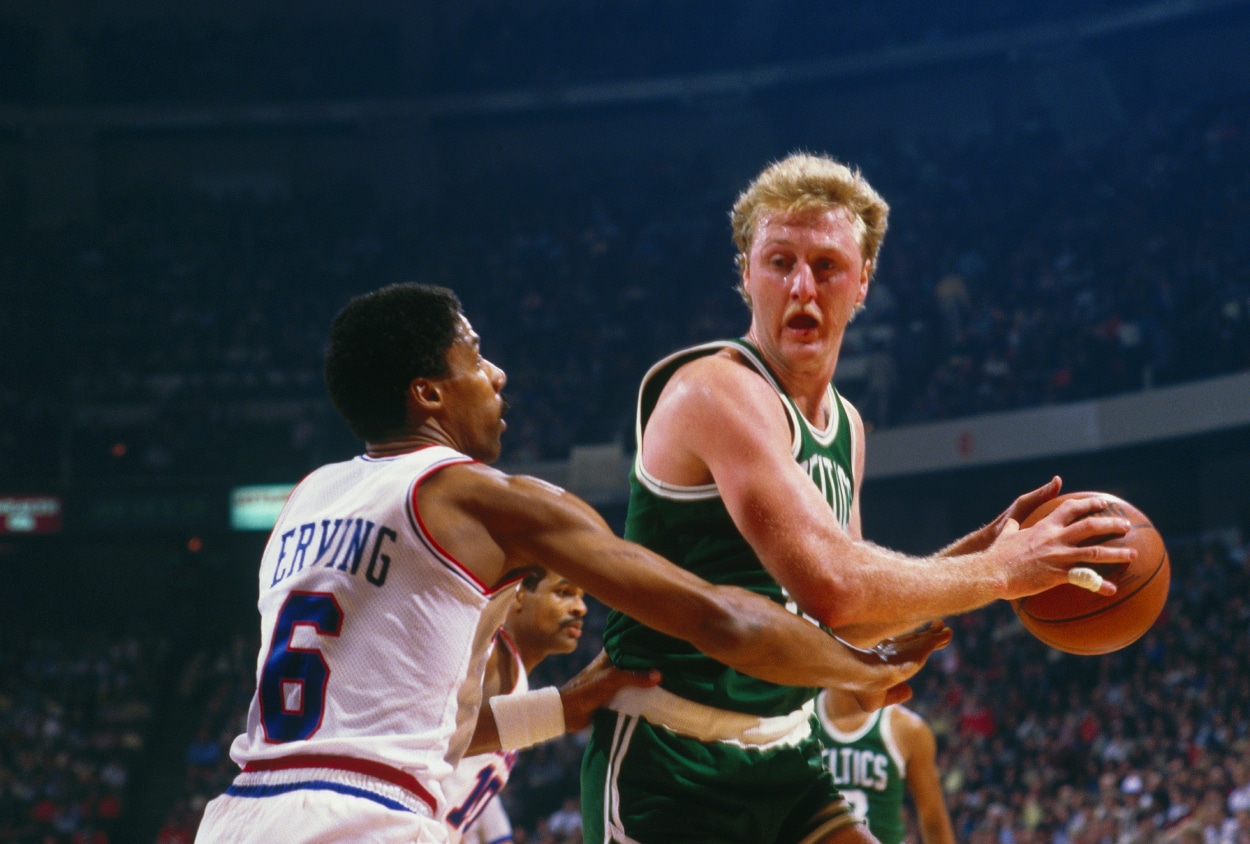 Robert Parish Said He, Too, Would Have Thrown a Punch at Larry Bird After What He Said to Dr. J in Infamous 1984 Brawl
Former Boston Celtics center Robert Parish recently spoke about the infamous fight between Larry Bird and Julius Erving in 1984.
Brawls in the NBA during the 1980s weren't all that uncommon. Back then, the Eastern Conference was known for its physicality, with the Boston Celtics right in the thick of it.
The Celtics had some serious battles with the Philadelphia 76ers and the Detroit Pistons before taking on their West-Coast rival Los Angles Lakers in the NBA Finals three times in the decade.
One of the most memorable fights of the decade took place in November 1984 when Larry Bird and Julius Erving went at it. It was rare to see two superstars going at it, especially during an early-season meeting. Former Celtics center Robert Parish recently spoke about that fight and admitted he'd have thrown a punch at Bird, too, after what was said.
Robert Parish recalled the '84 fight between Larry Bird and Julius Erving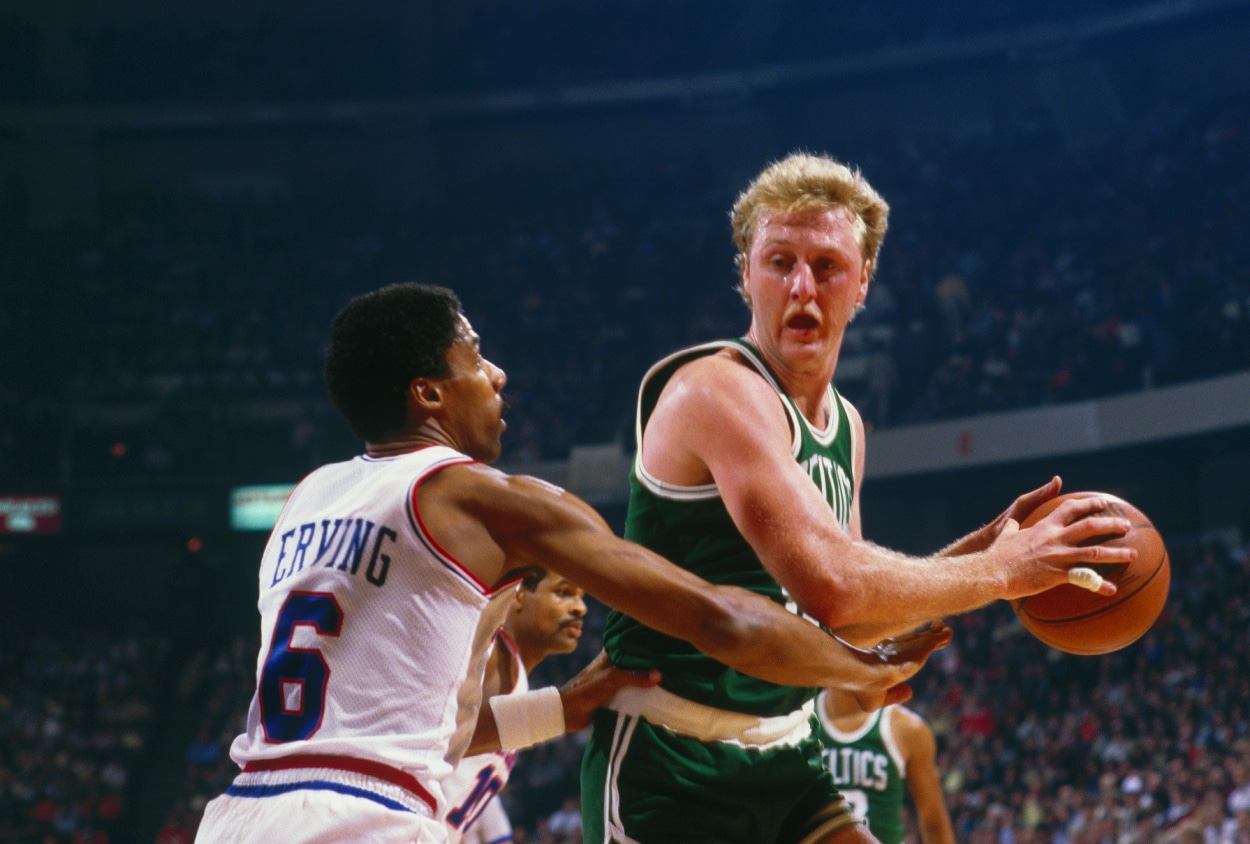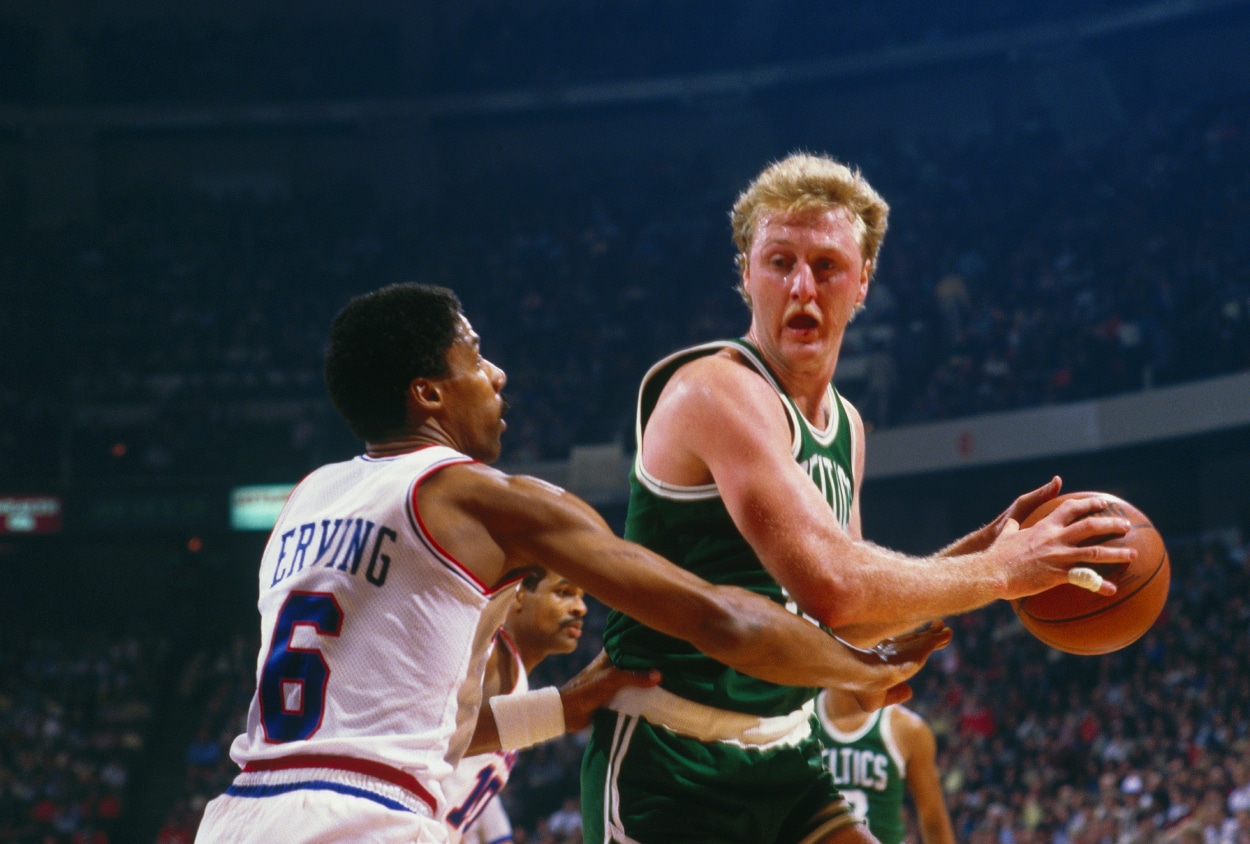 The Celtics and 76ers often found themselves battling for Eastern Conference supremacy. Often, those battles turned physical. Sometimes they even happened in the preseason.
In 1983, the teams went at it as if the NBA title was on the line. The only problem was that the game took place in October, even before the regular season began. It only took four minutes of game action to eject players from both sides.
In 1984, the teams went at it again, this time during the regular season. It was an early-season meeting between the two rivals, and Bird was having his way with the Sixers. He had 42 points in 30 minutes. Erving struggled. He had six points.
With 1:38 left in the third quarter, the two stars got tangled up, with Bird getting slapped with an offensive foul. Before the next possession began, Bird and Erving were fighting, with Erving punching Bird in the face.
Parish recalled how the fight began this week during a radio appearance with Steiny & Guru on 95.7 The Game in San Francisco.
"He had probably one of his worst basketball outings ever at the most inopportune time," Parish said. "Larry constantly reminded him of it."
Parish said he would have thrown a punch at Bird, too
NBA Commissioner David Stern made an example out of the two superstars. He fined Bird and Erving $7,500 each. According to United Press International, the league handed out a total of $30,500 in fines to 18 individuals involved in the incident, with Bird and Erving getting hit the hardest.
It was an ugly display. Parish spoke about the fight and said he, too, would have thrown a punch at Bird if he was in Erving's position.
Although Parish didn't reveal exactly what was said, he acknowledged it was pretty bad.
"If you heard what Larry said to him, you'd understand why," Parish told the hosts about Erving losing his cool. "And we all know Larry is legendary at trash-talking.
"Oh, man, the trash-talking. Oh my goodness. I would've threw a punch if it was me."
One of the hosts said he wished Parish could give an example of what he said, but Parish couldn't do it.
"You guys wouldn't be on the air anymore," he laughed.
Like Sportscasting on Facebook. Follow us on Twitter @sportscasting19 and subscribe to our YouTube channel.