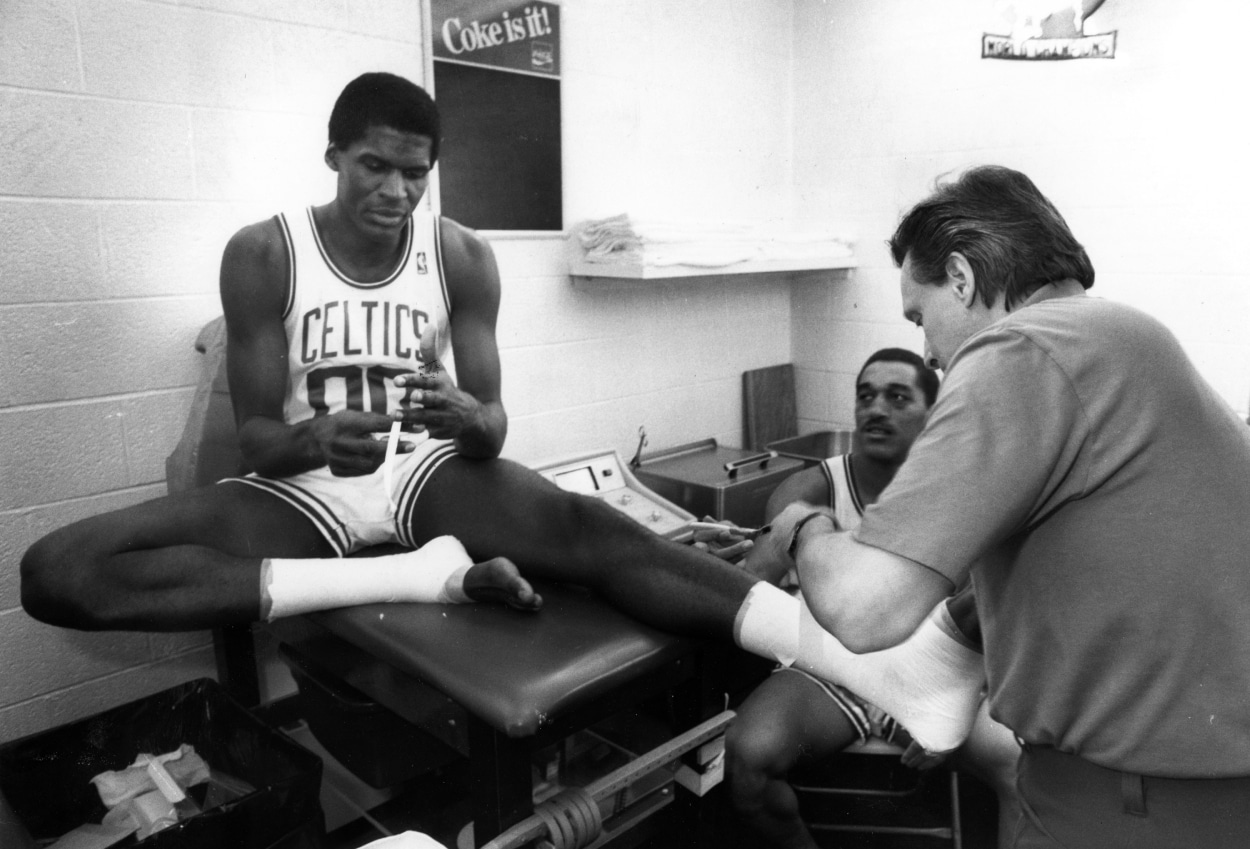 Robert Parish Knew He Had to Erase the Myths About Him When He Came to the Boston Celtics
Robert Parish had a few things to clear up after the Boston Celtics traded for him in 1980.
Red Auerbach saw something in Robert Parish that many didn't. Parish just finished his fourth NBA season with the Golden State Warriors. He came off consecutive seasons where he averaged a double-double for the year. Then he got the call.
The Boston Celtics pulled the trigger on a blockbuster trade ahead of the 1980 NBA Draft. Auerbach sent the Warriors the No. 1 pick in the draft and another first-round pick (No. 13) in exchange for Parish and the No. 3 pick in the draft. That deal set the Celtics up nicely for the decade as they used that third pick to select future Hall of Famer Kevin McHale.
While Parish joined forces with McHale and Larry Bird to form arguably the best frontcourt in NBA history, he needed to quickly erase some myths about him.
Robert Parish made Boston Celtics president Red Auerbach look like a genius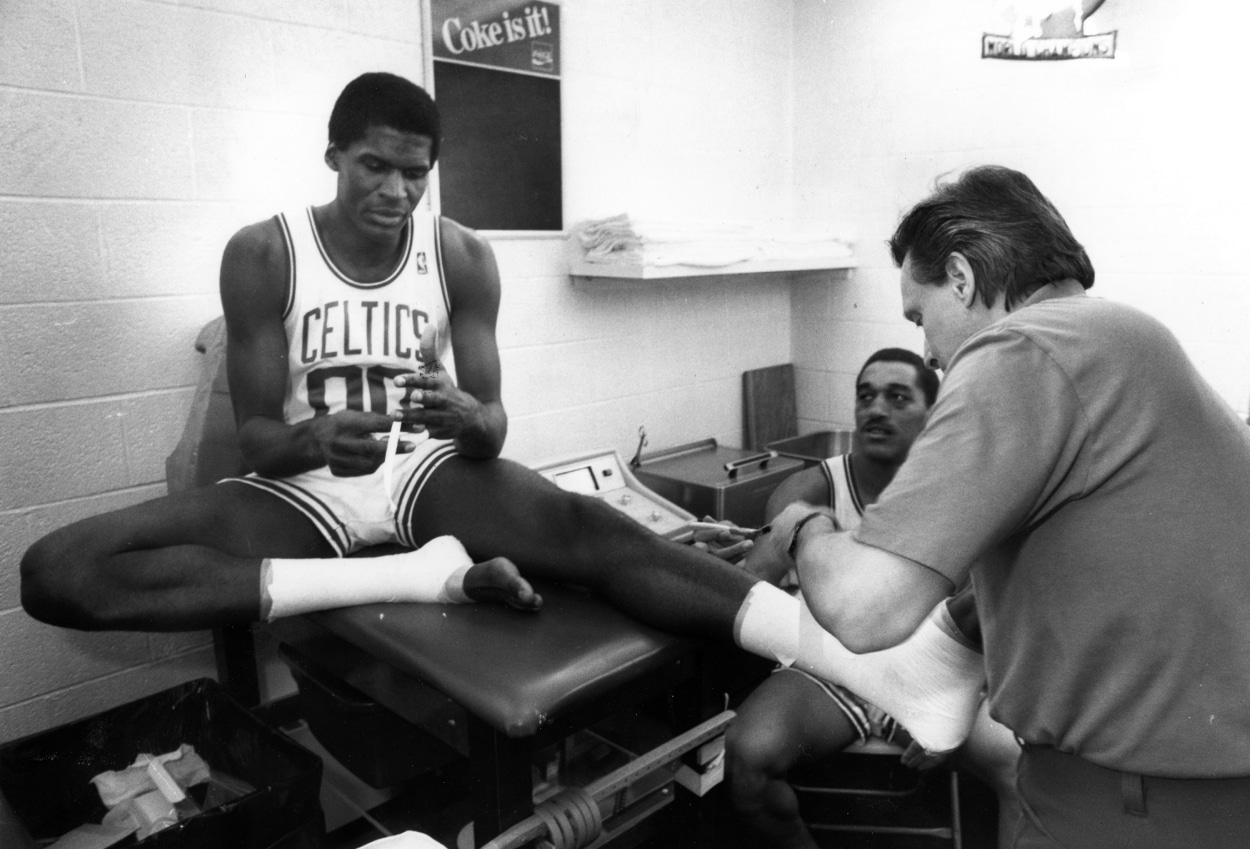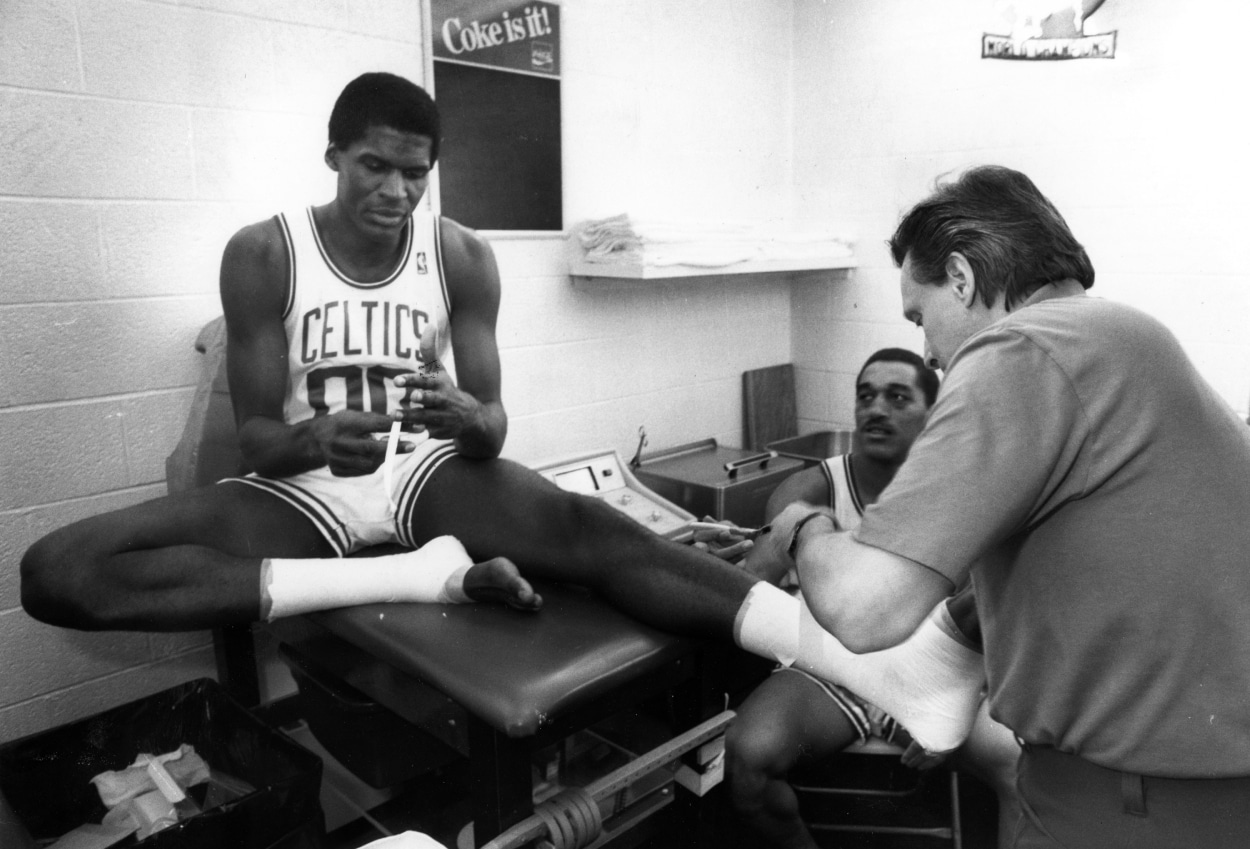 Many called Auerbach a genius. Parish's success in Boston played a major role in the Celtics president earning that label. Two years before the Parish trade, Auerbach drafted Bird, who earned Rookie of the Year honors after holding out a season in a contract dispute.
In Parish's first year with Boston, the Celtics won their first NBA championship of the decade, knocking off the Houston Rockets in the 1981 NBA Finals. He established a then-career-high 18.9 points that season while starting 78 of the 82 games he played.
Parish, Bird, McHale, and Cedric Maxwell formed a dominant frontcourt but didn't return to the NBA Finals until the 1983-84 season when they met the Los Angeles Lakers. That's when the Celtics vs. Lakers rivalry was rekindled, and it heated up quickly in that series.
That '84 series featured several iconic moments. A Gerald Henderson steal late in Game 2 forced overtime and prevented Boston from getting into a 2-0 hole at home. Kevin McHale's clotehslining of Kurt Rambis highlighted a physical Game 4 and swung momentum back in the Celtics' favor. The Celtics, although outplayed much of the series, outlasted the Lakers on seven games.
Parish and the Celtics returned to the Finals the next three years, losing to the Lakers in '85 and '87 and defeating the Rockets in '86. Parish spent 14 seasons in Boston. He added another championship ring in the last year of his career as a backup with the Chicago Bulls.
Robert Parish had to erase the myths about him when he came to the Boston Celtics
Parish got a dose of reality when he came to Boston. He realized it was a completely different basketball culture playing for the Celtics than it was with the Warriors.
During a 2020 appearance on The Cedric Maxwell Podcast, Parish told Maxwell, his Celtics teammate for five seasons, his first camp under head coach Bill Fitch was an eye-opener.
"Coach Fitch set the mindset during training camp," Parish said. "Toughest training camp I've ever been in. I was out of shape, and I'll be the first to admit that because I did not prepare properly. Oooh, it was grueling. I'm not gonna lie."
When he was with Golden State, Parish said he heard it all. He heard he was lazy and didn't want to play basketball. He knew he had what it took to play for a championship contender, but he needed to show it.
"I heard it all — I had a bad attitude, I only played when I wanted to," Parish said to Sports Illustrated during his first season with the Celtics. "Someone even said I was so lazy I got into foul trouble on purpose so I wouldn't have to play. When I came to Boston I knew that I'd be tested to see if I had what it took to be a winner. I always knew I did."
At first, Fitch even questioned Auerbach's move to trade for Parish
Parish admitted he struggled during that first camp with the Celtics. It wasn't that he didn't want to be there or that he was lazy. He had never been pushed before.
When Fitch saw Parish for the first time during camp, he had no idea what was going on. Even when the preseason started, he had some doubts.
"When the exhibition season started, people were looking at me like I was crazy, and after I saw Robert go up and down the court the first couple of times I really didn't know whether to laugh or cry myself," Fitch said to Sports Illustrated.
"Red Auerbach may be getting old and senile, but I knew he wasn't completely washed up. We'd looked at films and reams of information on Robert and had talked with Scotty Stirling and Pete Newell of the Warriors.
"They'd told us what we've come to find out, that Robert would be a good man to have even if he weren't a good basketball player."
Turns out Parish was one heck of a basketball player. He fit in quite nicely with the Celtics, averaging 16.5 points and 10.0 rebounds on a team full of future Hall of Famers. He was also one of those, getting inducted into the Naismith Memorial Basketball Hall of Fame in 2003.