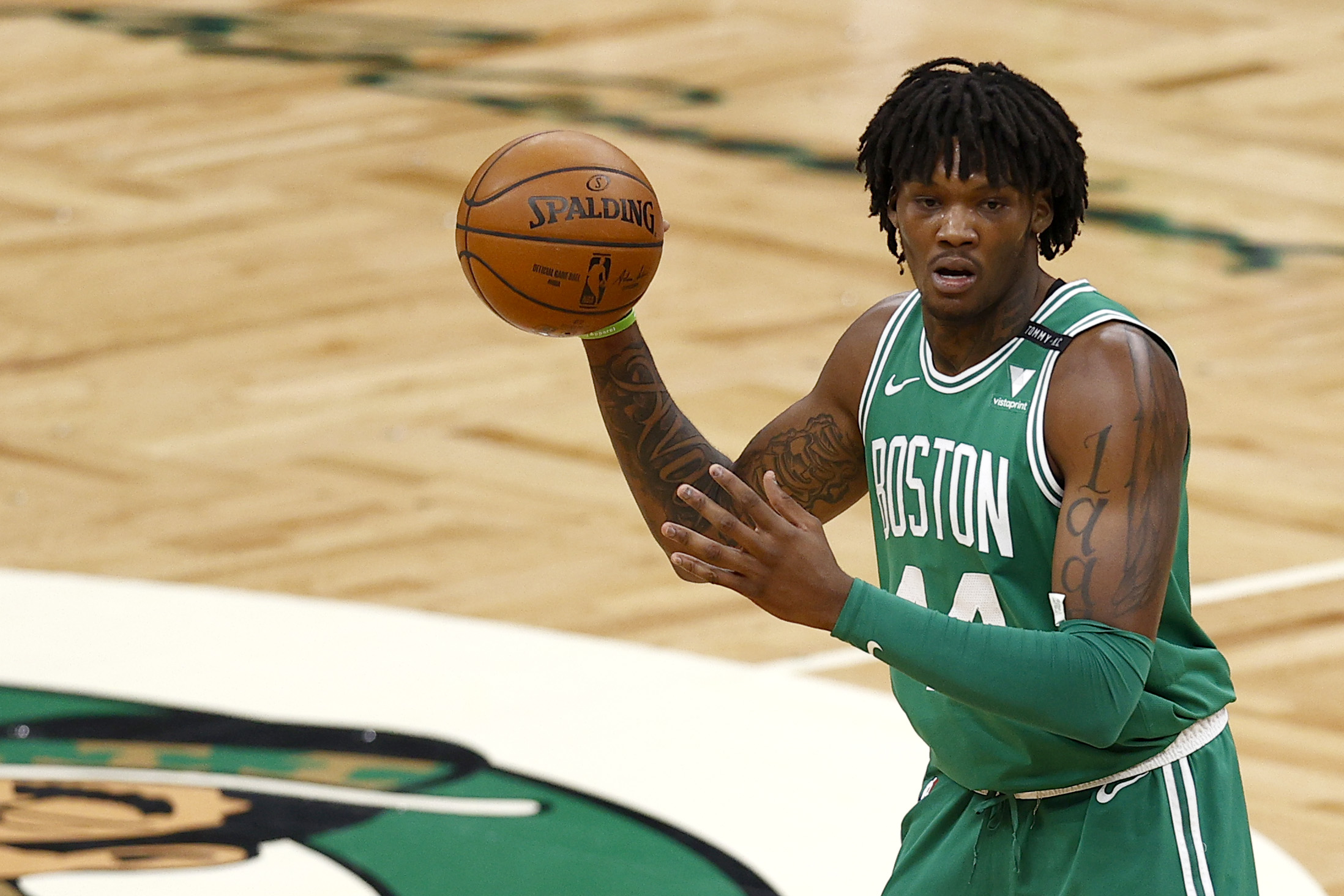 Robert Williams Has Become a Boston Celtics Fan Favorite With Blunt Message After Historic Performance
Robert Williams quickly because a Celtics fan favorite with his comment after his performance Saturday.
Robert Williams made history in 22 minutes. He didn't care because his Boston Celtics lost. The high-energy center made a significant impact coming off the bench in Saturday's playoff opener that saw the Brooklyn Nets pull away for a 104-93 victory. Williams gutted it out by battling through turf toe. The Celtics' big man quickly became a fan favorite with his performance and his post-game comment.
Robert Williams was a game-changer against the Nets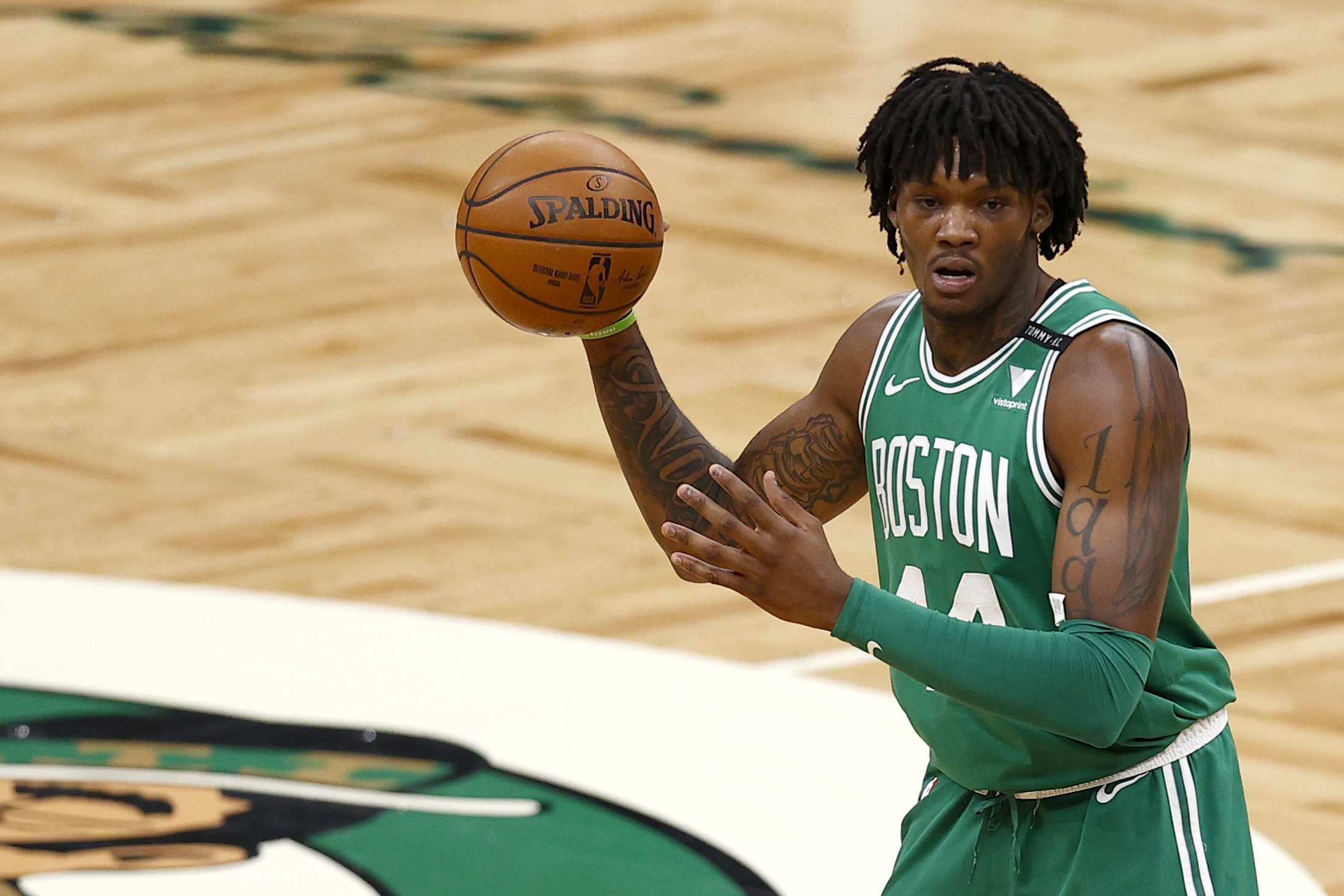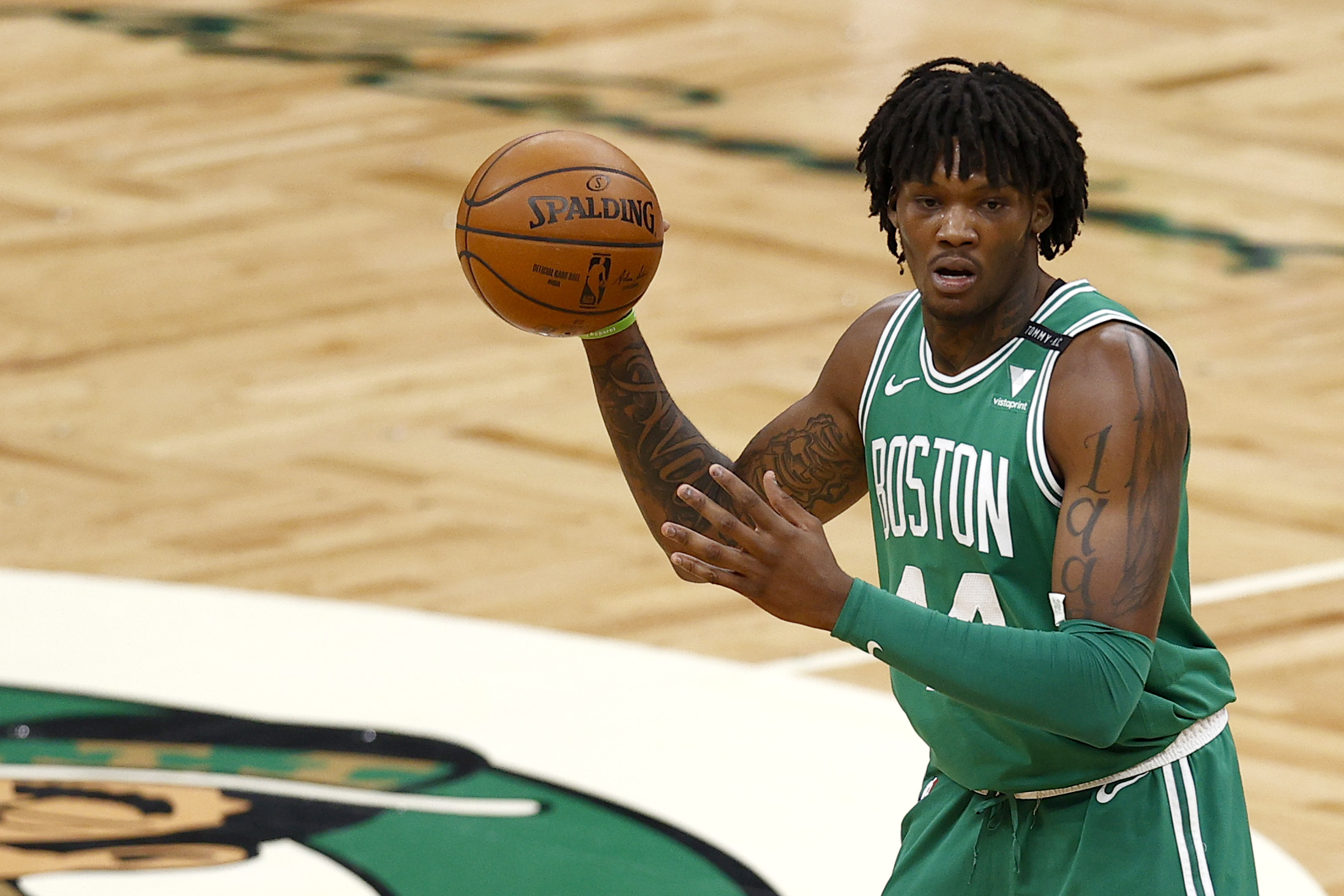 Williams has always been a high-energy guy. He brings his raw talent and high-level enthusiasm each game, but injuries have gotten in the way this season. Saturday, he played with turf toe but it didn't stop him from being the defensive game-changer he knows he can be.
The high-scoring Nets were forced to alter shots throughout because of his in-your-face defense that led to their dismal shooting. Brooklyn shot 41.7% from the floor. The Nets were held to 16 first-quarter points. "We'll just be more aware going into Game 2. He's shifting over every single time on every one of our drives," Kyrie Irving said, according to The New York Daily News. "So we've just got to be a little bit smarter. But his timing is amazing.
"It's great to see a big that's active in our game, and he challenges you at the rim every single time. So it's just gonna test our IQ for the rest of these games, and we've just got to make the right play."
"He contested everything, both at the rim and on the perimeter," James Harden said. "He's one of the reasons why we didn't shoot so well."
Williams made history while making himself a Celtics fan favorite
Williams played less than half of Saturday's game but was the best player on the court for the Celtics. He made history by becoming the first NBA player to come off the bench and register nine blocks. It only took him 22 minutes to do so.
"He was just great. Made big plays, whether it was on the ball, off the ball, used his length and athleticism," Nets coach Steve Nash said. "But there were times we were a little bit naive at times today to go at him today unnecessarily in the wrong positions."
Williams also made five of his eight shots from the floor. He finished with 11 points and nine rebounds to go along with those nine blocks. He singlehandedly kept the Celtics in the game. None of that mattered to him.
After the game, he gained tons of respect from the Nets and his own teammates. He also endeared himself to Boston fans, both with his play and his postgame comment. "It don't mean sh*t if we lose," Williams said.
The future is bright for Williams
Things didn't start so smoothly for Williams when he first joined the Celtics. He was immediately given the immature label when he missed his media conference call the morning after he was drafted in 2018. The reason for the missed call? He overslept.
The next month, he missed a flight and couldn't make a practice. He slipped in the 2018 NBA draft, likely because his level of commitment was a question mark. ESPN's Adrian Wojnarowski pointed it out then.
"Williams is a lottery-level talent, a player with immense talent," Woj tweeted in June of 2018. "If he can show a commitment to playing hard, this could be a steal of the first round."
The Celtics clearly think enough of Williams. They traded their center Daniel Theis during the season to all Williams more time. So far, he's making the most of it.