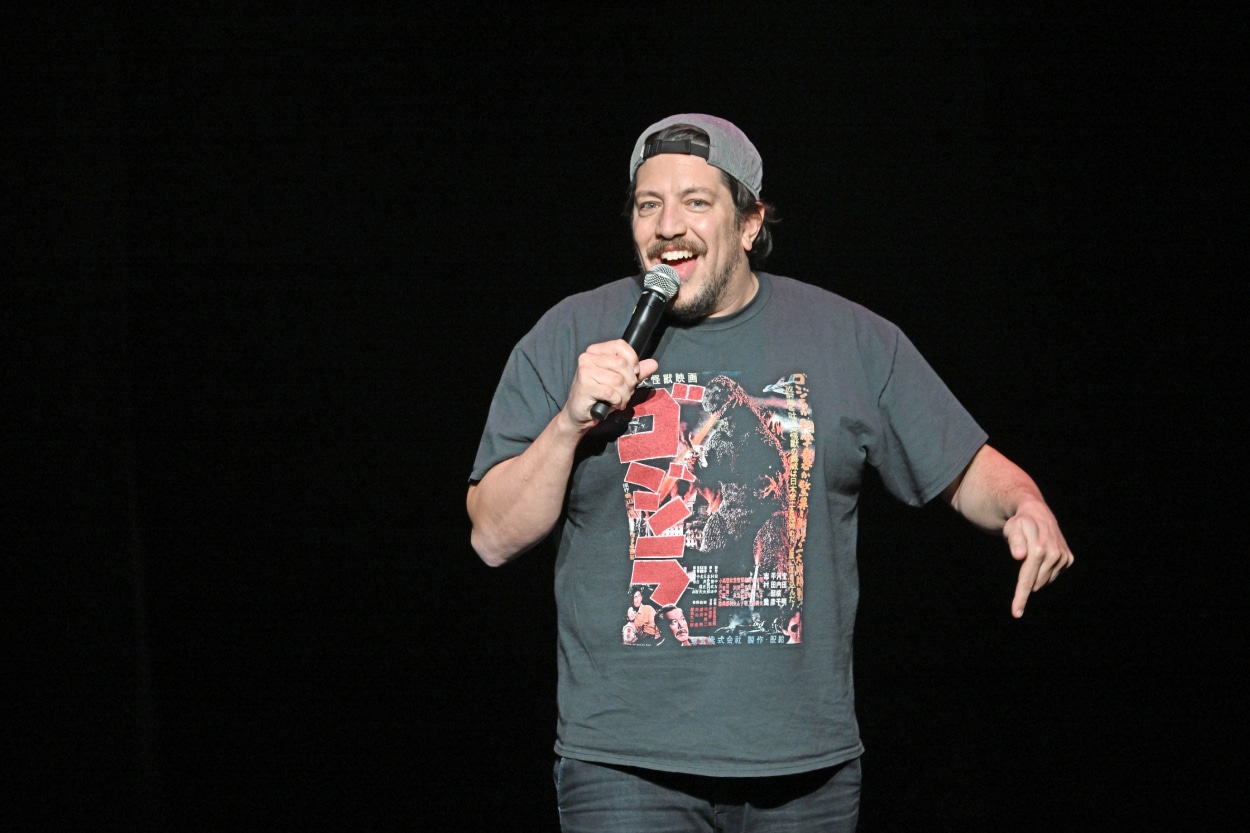 Rock & Roll HOF Hopeful Cyndi Lauper, 'Impractical Jokers' Star Sal Vulcano Among Many Celebrities Giving Sportscasting Their Super Bowl 57 Predictions
Who's going to win Super Bowl 57? Several celebrities gave Sportscasting their predictions for Sunday's big game.
Last Wednesday, Cyndi Lauper got some great news. The 69-year-old pop star from the 1980s, whose hits include "Girls Just Wanna Have Fun" and "Time After Time," got word that she has been nominated for the Rock & Roll Hall of Fame. While she was thrilled to hear the news, we were happy to have her take part in our annual celebrity Super Bowl prediction story.
We polled several celebrities to get their Super Bowl 57 predictions as soon as we knew which two teams were playing. The Kansas City Chiefs and the Philadelphia Eagles meet Sunday night. In the 13 years of me hunting down celebrities to predict the correct score, only one star — racing legend Mario Andretti — has ever gotten it right on the money (see below).
While she's a heck of a singer/performer, Lauper also showed she knows her football.
"My bet is 27-24, Chiefs," Lauper told Sportscasting. "I think (Chiefs quarterback Patrick) Mahomes is the best player in the league, and it's time for him to build his resume to be recognized as the greatest QB ever.
"If he wins this, he will have 2 Super Bowls and 2 MVPs (after he wins his second right before the big game) in five years as a starter. Not many other guys can say that for their careers."  
Click here to vote for Cyndi for the Rock & Roll Hall of Fame.
Mario Andretti is torn but goes with his home team
In the 13 years or so of me polling celebrities for their Super Bowl predictions, only Andretti, viewed by many as the greatest driver in motorsports history, has ever predicted the exact score and winner.
That came in February 2012 when the New England Patriots faced the New York Giants in the Super Bowl for the second time in five years. I had a scheduled time to call Andretti when I was working as sports editor of The Herald News in Fall River, Massachusetts. He picked up the phone and simply said, "Giants 21, Patriots 17," and then laughed. He was right. Nobody else has accomplished that feat.
He said he's excited about this Super Bowl and expects a close call.
"It's two of my favorite teams in the sense that I love Mahomes — he's my favorite quarterback," Andretti told Sportscasting last week. "The Eagles are basically my home team.
"I think it's going to be close, a three-point game. I'm going to say 24-21, Eagles."
Sal Vulcano of 'Impractical Jokers' looks to redeem himself and covers all bases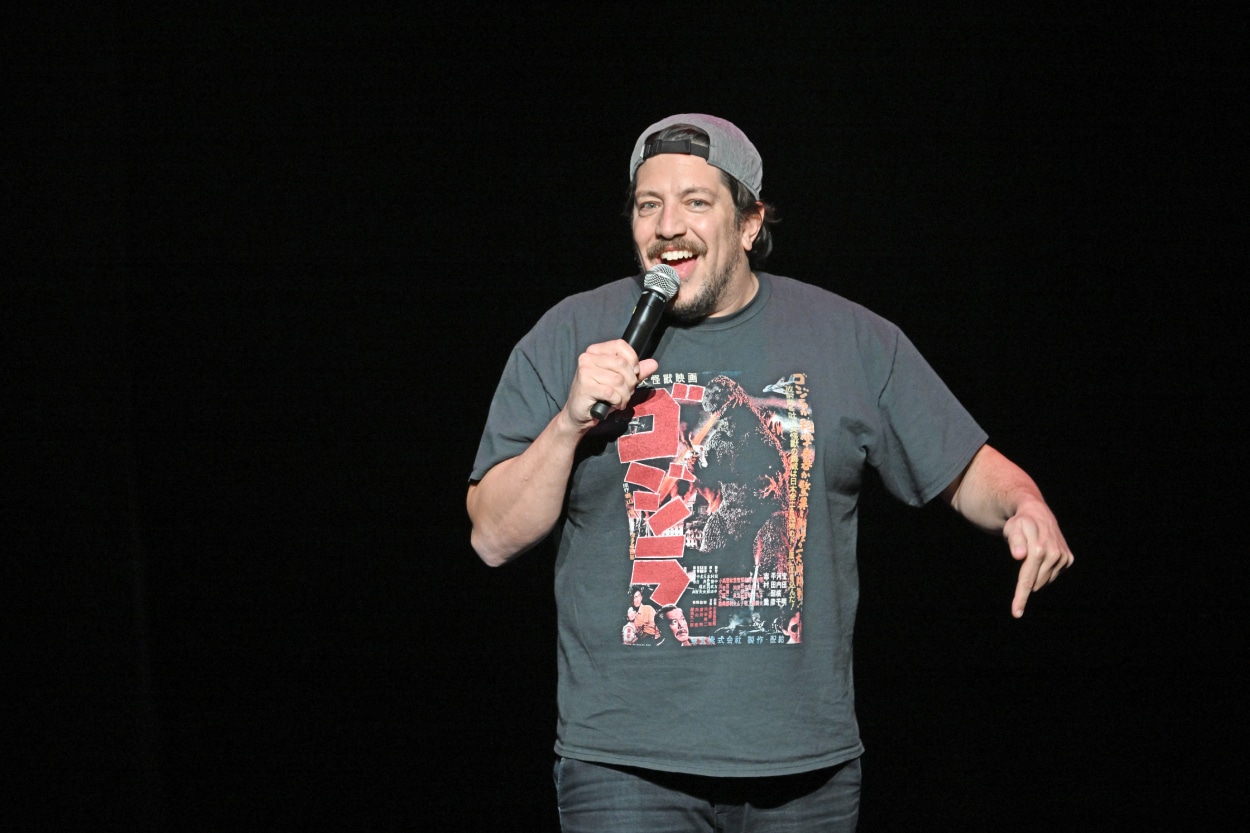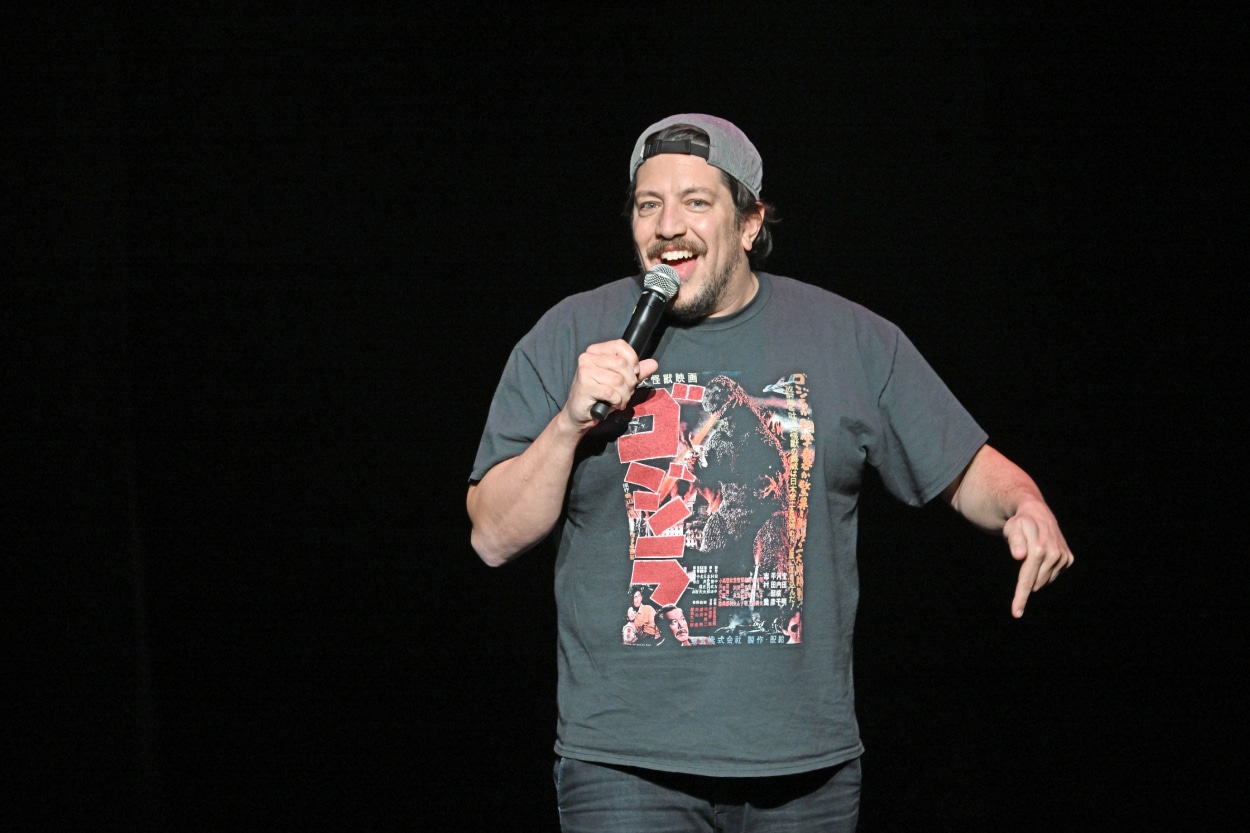 Back in 2014, Sal Vulcano of "Impractical Jokers" tried this Super Bowl predictions thing. Let's just say it didn't go so well.
Back then, the Seattle Seahawks faced Peyton Manning and the Denver Broncos. Vulcano gave his thoughts on the game and came up with the conclusion that the Broncos would come out with a 24-21 victory. The Seahawks won 43-8.
This time, he's back for some redemption, and he has all his bases covered.
"This is one of the most exciting Super Bowl matchups in recent years," Vulcano said. "Two well-rounded, championship-worthy, number-one seeds with breakout offensive weapons and strong defense. It's going to come down to which team makes the least mistakes. My gut says Chiefs, but after seeing the NFC Championship game — and also after seeing my gut — I'm just not sure. Let's go Chiefs 26, Eagles 24 but also Eagles 30, Chiefs 26."
Here are how the other stars we polled see the game:
DAN JANSEN (Olympic speed skating gold medalist): "I like both teams, but Philly's O and D lines are better, and through four quarters, that could be the difference." EAGLES 28, CHIEFS 24.
DERRICK LEVASSEUR ("Big Brother" icon): NOTE: Derrick confidently gave me his prediction even before the conference championships began. "KC and PHI in the Super Bowl. I see KC winning." CHIEFS 27, EAGLES 24.
FRED LYNN: (Nine-time Major League Baseball All-Star): "I like the Eagles only because KC is banged up at the skill positions." EAGLES, 27, CHIEFS 20.
REALITY STEVE (www.realitysteve.com): "I'll go Eagles. Why? Because I have a preseason bet on the Eagles to win the Super Bowl at 23.5 to 1. Fly Eagles Fly!!!!" EAGLES 30, CHIEFS 27.
JACK NICKLAUS (legendary golfer): "The Eagles are a very good team — very solid both offensively and defensively — and on paper should probably win. That said, I'm an AFC guy. I have stayed an AFC guy, and I love the way Patrick Mahomes plays and the results he gets. So I am going with the Chiefs." CHIEFS 27, EAGLES 24.
KANE HODDER (actor, played killer Jason Voorhees in "Friday the 13th"): "I say the Eagles will win 28-24. The Eagles have been so dominant in the postseason over very good teams, I can't see them losing." EAGLES 28, CHIEFS 24.
MARK CUBAN (Dallas Mavericks governor, "Shark Tank" star): "I think the Eagles take this. I think it's going to be tough for Patrick with the injury, and the Eagles are relatively healthy." EAGLES 33, CHIEFS 16.
TAYLOR DAYNE (Singer): " Love my Phillies, but this is gonna be a tough game. I'm gonna say KC by 3-7 points." (NO ACTUAL PREDICTED SCORE GIVEN).
JOHN LEHR (actor, comedian, America's favorite Geico caveman): "Philly is a juggernaut, and there is no doubt they are the odds-on favorite except for one thing: Kansas City has Patrick Mahomes, who most certainly made a Faustian bargain with the devil himself because he is impervious to defeat. After decades of proudly defining myself as a fan of a losing team and extolling the virtues therein, I am stunned — STUNNED — to have a superhero for a quarterback. He will win. Oh, yes. He will win." CHIEFS 31, EAGLES 27.
NIK WALLENDA (daredevil): "Two words — Patrick Mahomes." CHIEFS 35, EAGLES 24.
JERRY MATHERS (actor from the iconic "Leave It to Beaver"): "Patrick Mahomes and the Chiefs have the experience to go win another Super Bowl. Even though the Eagles seem like a team of destiny, I think the Chiefs win this one." CHIEFS 30, EAGLES 21.
DICK VITALE (legendary college basketball analyst): My feeling on the NFL, as a fan and season ticket holder of the Bucs, is that Patrick Mahomes and the Kansas City Chiefs are going to find a way to stop the Eagles from being Super Bowl champs.  My reason is very simply that Mahomes now has been there for the third time, and he has tasted Super Bowl success. To me, that gives him the edge over super quarterback Jalen Hurts of the Eagles. My VBDI (Vitale Bald Dome Index) says KANSAS CITY 34, EAGLES 29."
ASHER GRODMAN (Actor, "Ghosts"): Usually, I give the nod to the team that can run the ball and rush the passer (Eagles), but the Chiefs have beaten a gauntlet of great teams in the AFC that the Eagles have avoided. Plus, when my Jags played the Eagles, we gave them five turnovers and still had a chance to win the game. The Chiefs beat us twice, and we never gave them that kind of leg up. The experience of Reid and Mahomes wins the day." CHIEFS 31, EAGLES 24.
TAMIKA CATCHINGS (retired WNBA star): "While both teams can put up a lot of points, the Eagles have a superior defense that will ultimately put them over the top with timely stops. And plus… you know I LOVE DEFENSE!" EAGLES 28, CHIEFS 21.
CHERYL TIEGS (first American supermodel): "Mahomes!!! Need I say more?" CHIEFS 31, EAGLES 3.
TYLER GRAY (actor, "Wolfpack"): "My Super Bowl prediction is the Eagles winning by a field goal at the end of the game. I would love to see an underdog team who hasn't been to the playoffs in a while pull through with a championship against one of the best franchises in the last few years." EAGLES 24, CHIEFS 21.