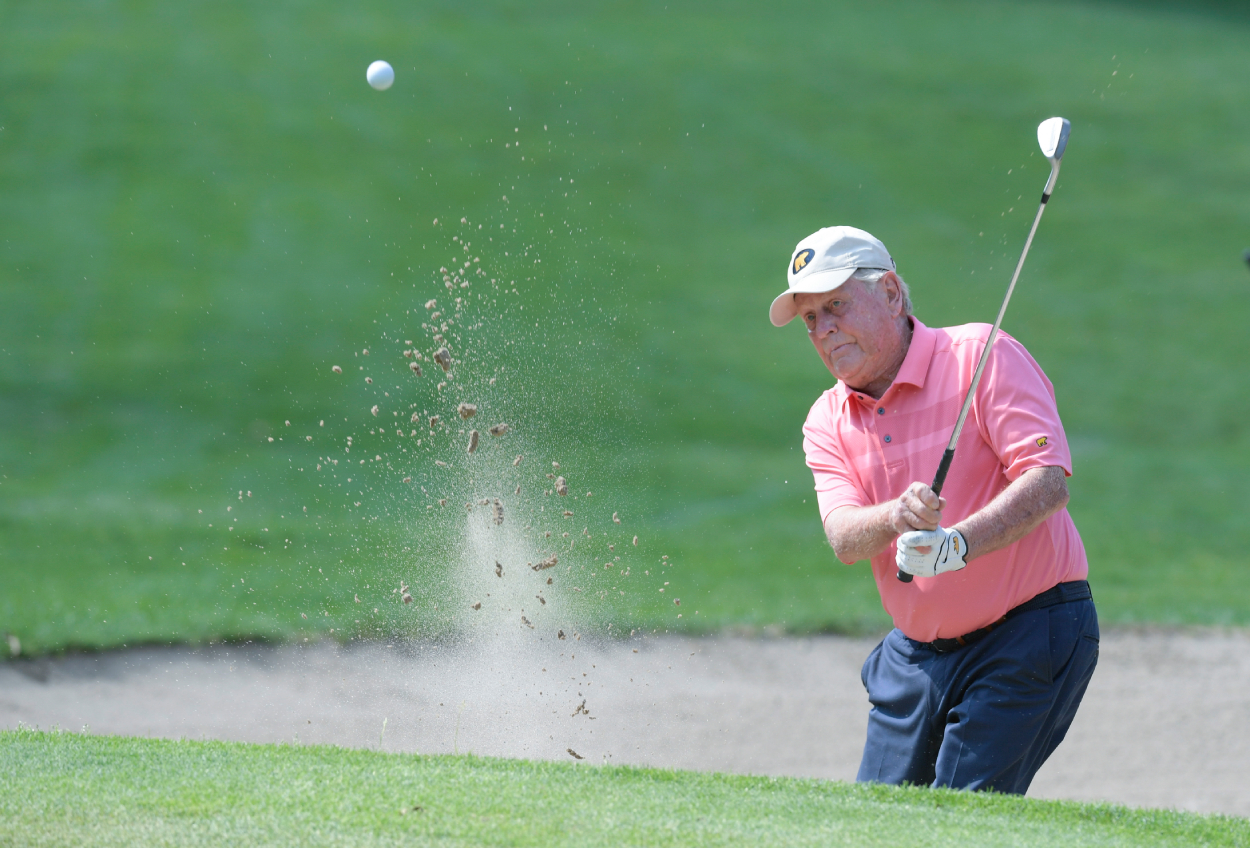 Super Bowl 2022: Mark McKinney, Jack Nicklaus, Mario Andretti, and Other Stars Make Their Predictions
Jack Nicklaus is one of many celebrities sharing their Super Bowl predictions with Sportscasting.
When it comes to the Super Bowl, everyone usually has an opinion. Sportscasting tracked down a wide variety of celebrities, ranging from athletes to musicians to actors, to get their predictions on Sunday's big game between the Cincinnati Bengals and Los Angeles Rams. In the 12 years of asking stars for their picks, only one — racing legend Mario Andretti — has ever predicted correctly. He'll try again this year and will have some stiff competition.
Golf legend Jack Nicklaus was kind enough to take part, as was Grammy Award winner Cyndi Lauper. "Shark Tank" star and Dallas Mavericks governor Mark Cuban also took the time to offer his thoughts. We even got a semi-threatening prediction from serial killer Jason Voorhees from "Friday the 13th," played by Kane Hodder.
Canadian actor Mark McKinney, who starred in "Superstore" and "Kids in the Hall," not only offered his prediction, but he also gave us some prop-bet picks. If you want to know the color of the Gatorade that will be dumped on the winning coach, McKinney's got you covered.
Here is a closer look at what the stars have to say about Super Bowl 56.
Mark McKinney gives us much more than just his Super Bowl prediction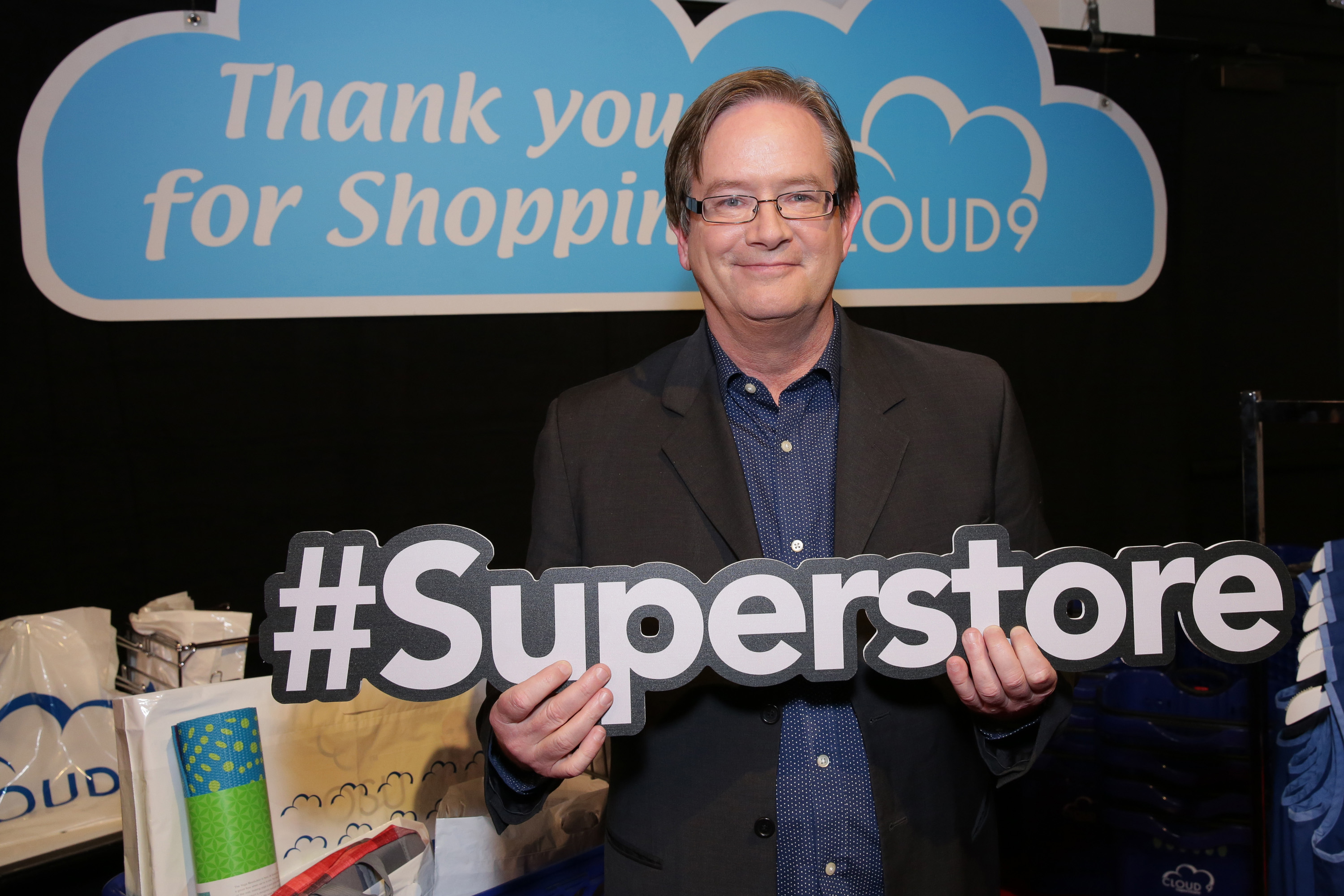 Mark McKinney is a funny man. He plays store manager Glenn Sturgis in "Superstore" and is a former cast member of "Saturday Night Live." He's a rookie when it comes to making his prediction in this annual story, but he's making quite a splash in his debut.
"Here's my two cents (2.5 cents Canadian)," he wrote to Sportscasting. "The Bengals will win the Super Bowl. The color of the Gatorade drenching Zac Taylor will be mauve. Joe Mixon will win MVP or perhaps Joe Burrow. I'm not totally clear on that because my ayahuasca is wearing off, but I think the Bengals will win for three reasons.
"Firstly, their defense will dominate. Secondly, (bear with me here), although I'm no scientist I did play one in an SNL sketch one time and in "Brain Candy" so… and that leads me to SCIENTIFICALLY CONCLUDE that the streak of upsets will continue because the Rams, like all teams that fell before them, can't shake the idea that they are just facing a new QB on a winning streak when, in reality, Burrow is Joe Montana in tiger stripes.
"Lastly, the Bengals MUST win because the team I follow just changed their name and moved to the arena leagues and I desperately need some HOPE." BENGALS 31, RAMS 21.
Jack Nicklaus veers off his usual path in his Super Bowl selection
Nicklaus is a veteran contributor when it comes to picking his Super Bowl champion. Arguably the greatest golfer ever, let's just say he's fared much better on the golf course than he has when he's been asked to pick the winner of the big game. This year, however, he's changing course. His allegiance is with the AFC, but this time, he seems to be going with his head over his heart.
"I like Cincinnati, but I think the Rams will win," he wrote. 'You know I've always been an AFC guy, and I love what the Bengals have done throughout the playoffs, including the way they came back at Kansas City. By the way, haven't all those playoff games — coming down to overtime and last-second field goals — been terrific?
"The Bengals have been fabulous and they have a great future.  But I think the Rams, playing at home, will have a big advantage." RAMS 24, BENGALS 20.
Mario Andretti is the only celebrity to pick the score right on the button
Back in February 2012, Andretti was expecting my call for his Super Bowl prediction. The phone rang once. He picked it up. Instead of saying hello, he simply said, "Giants 21, Patriots 17."
Sure enough, Eli Manning and the Giants defeated Tom Brady and the Patriots 21-17. That's the only time anyone has ever predicted correctly in this column.
This year, Andretti said hello when he answered, so take his prediction for what it's worth.
"Watching them in the playoffs, the Bengals' defense has been strong," he told Sportscasting. "Look what happened to the Chiefs when you keep Mahomes from doing his job. I like Joe Burrow. He can make the big play happen." BENGALS 28, RAMS 17.
Mark Cuban, Cyndi Lauper, and the rest of the celebrities call their shots
MARK CUBAN (Dallas Mavericks governor, "Shark Tank" star): "I'm taking the Rams because both of Sean McVay's parents went to Indiana University." RAMS 36, BENGALS 28.
CYNDI LAUPER (singer): "I like the Rams, Aaron Donald and Von Miller will be too much for the beaten and battered Bengals offensive line that allowed nine sacks to the Titans in the divisional round. Also, look for Cooper Kupp to have two touchdowns and be named Super Bowl MVP. Plus LA is my home away from home.  Go Rams!!!" RAMS 31, BENGALS 27.
DAN JANSEN (Olympic speed skating gold medalist): "I think the Rams are better on both sides of the ball. Cincy has found a way to get here, and I like them, but I think the Rams defense will be too much in the end." RAMS 27, BENGALS 20.
FRED LYNN: (Nine-time Major League Baseball All-Star): "Unusual situation this year as the favorites aren't playing in the Super Bowl. I'm sure the Rams will be favored and that suits the Bengals just fine being the on-the-road underdogs again." BENGALS 31, RAMS 30.
JOHN LEHR (actor/comedian): "Since I live in Los Angeles and the Bengals knocked my beloved Chiefs out of Super Bowl contention, one might assume I would lean toward a Rams victory. And while I'd like to see Stafford and Donald get their just rewards, I am forced to predict a Bangles victory, with the Rams folding in the fourth quarter big time. Cincinnati gets my support, not because they haven't ever won a Super Bowl or the fact that they are a small market team (both things that are important to me) but because of one thing — their helmets. Thank God, we have grown men wearing those stripes on their heads. It gives me hope. Go Bengals!" BENGALS 31, RAMS 21.
DERON CHERRY (Kansas City Chiefs Hall of Fame safety): "It's a huge advantage for the Rams being at home. For them, it's another home game. Guys get to sleep in their own beds. It's much different for the Bengals. I think the Rams' front four on defense could cause some problems." RAMS 28, BENGALS 17.
JIMMY DE MARTINI (Zac Brown Band): "The Bengals' magical run will come to an end when they collide with this Rams team, who is playing their best football heading into Super Bowl Sunday." RAMS 27, BENGALS 13
CLAY COOK (Zac Brown Band): "The Rams just seem much more well-rounded, both offensively and defensively." RAMS 27, BENGALS 19.
JERRY MATHERS (actor, "Leave It to Beaver"): "Matthew Stafford and the LA Rams have been Super Bowl favorites the entire season. While the Cincinnati Bengals, led by Joe Burrow, are having a magical postseason run, in the end, I think the Rams' defense will make game-changing plays to secure a Rams win. RAMS 28, BENGALS 21.
NIK WALLENDA (stuntman): "I like the confidence that Joe Burrow and the Bengals are playing with.  I think they get upset in another game down to the wire." BENGALS 34, RAMS 27.
ALEKS PAUNOVIC (actor, Marvel and GenZeroes' star): "San Fran has beat the Rams six times in a row. They are due! And they will rise to the occasion! I'm picking the Rams." RAMS 20, BENGALS 17.
KANE HODDER (actor, played killer Jason Voorhees in "Friday the 13th"): "Two great defenses, so I don't think the score will get too high. Rams win! Or else…" RAMS 24, BENGALS 20.