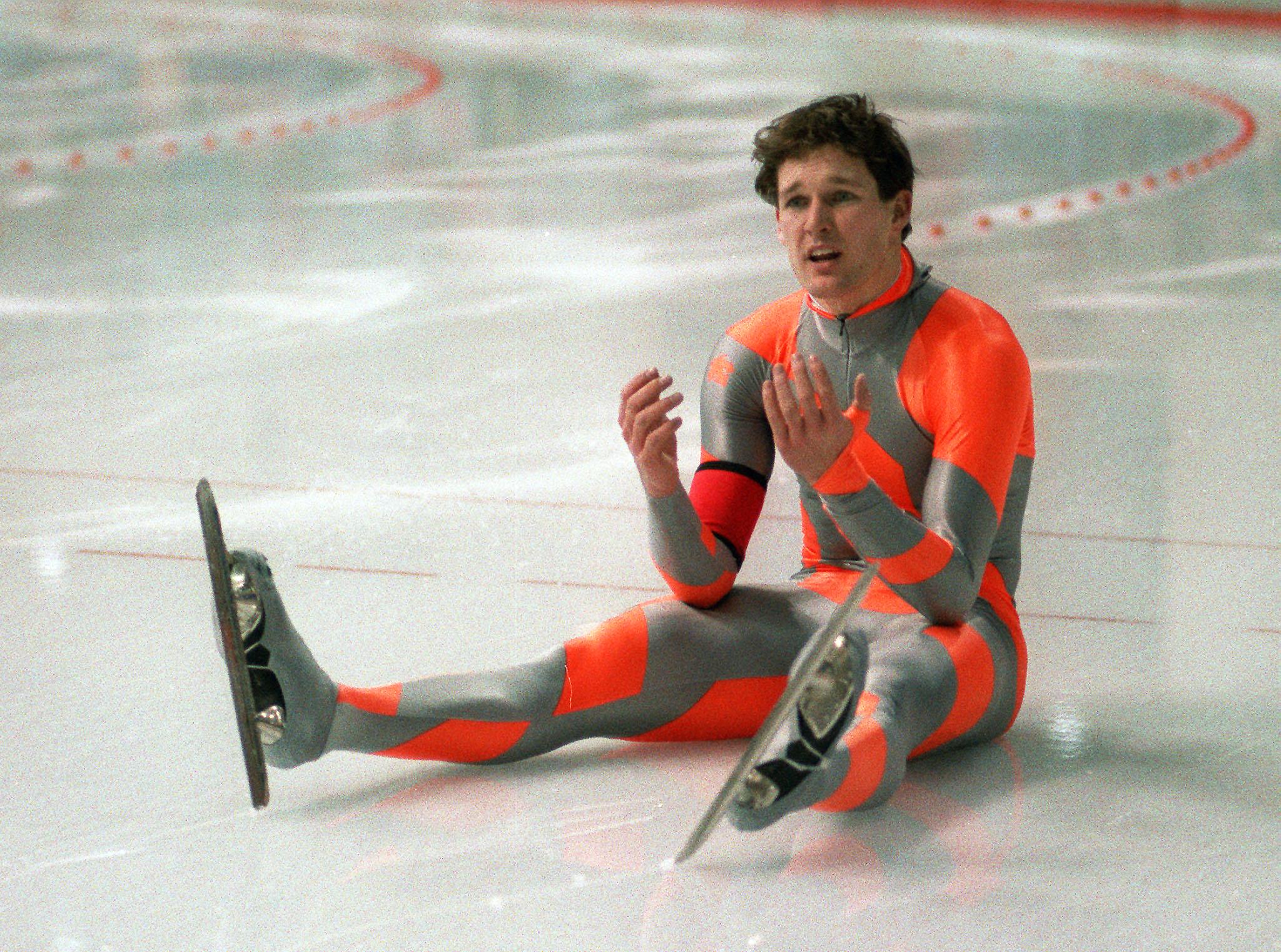 Dan Jansen Recalls the High From His '94 Gold Medal to the Low of His Sister's Death During the '88 Olympic Games
Dan Jansen experienced both heartbreak and jubilation during his run at the Olympic Games.
Dan Jansen is a Hall of Famer. What it took for the Olympic speed skater to get there was hard work and a battle through a wide range of emotions that took place in the public eye. He triumphed in 1994 but was left heartbroken in 1988. Jansen recalled his up-and-down Olympic moments with Sportscasting this week.
Dan Jansen took part in his first Olympics in 1984 but was in the spotlight in 1988 after his sister's death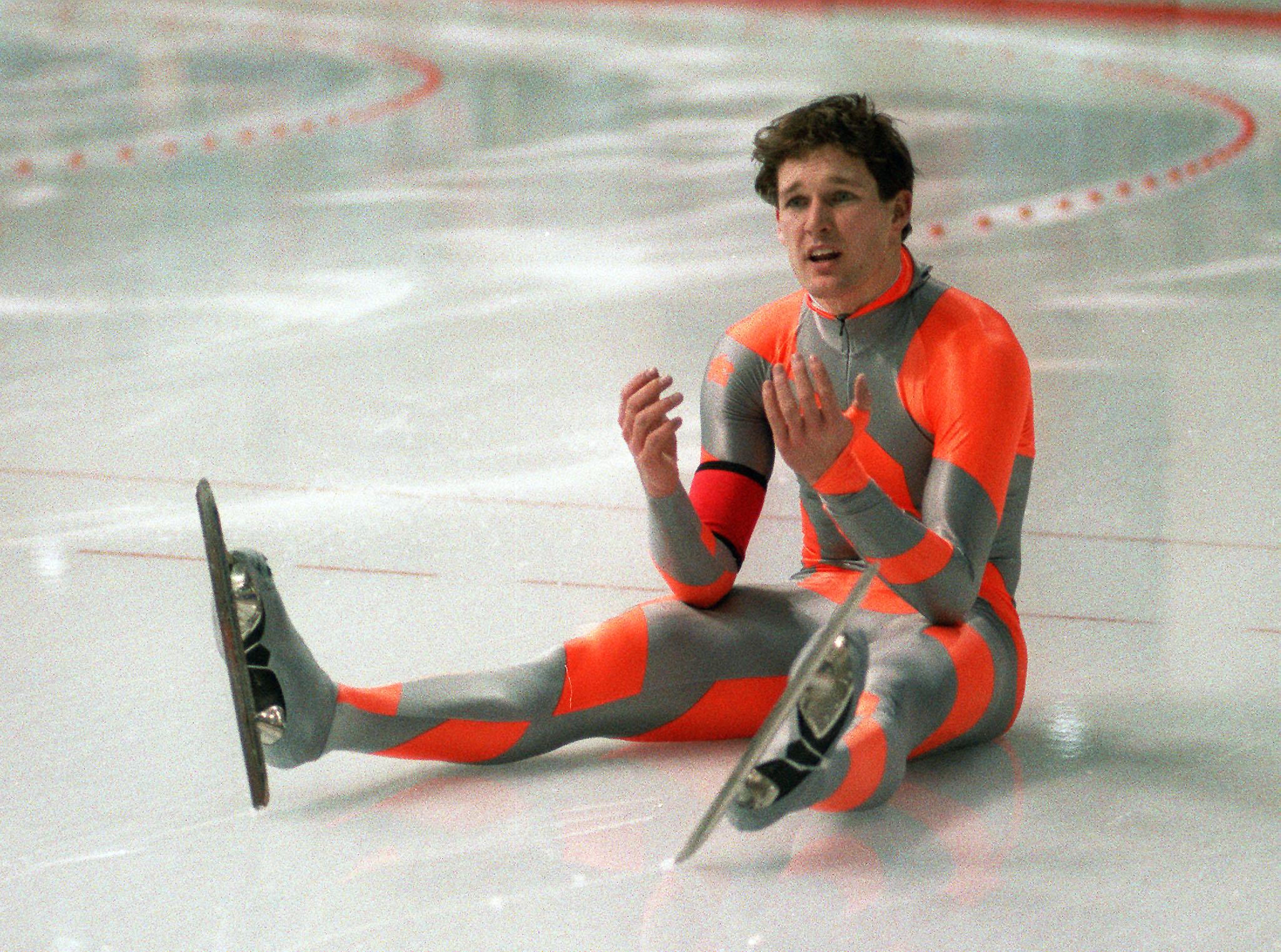 Jansen took part in the 1984 Winter Games in Sarajevo as a 19-year-old speed skater. He finished in fourth place in the 500 meters but was the first American to cross the finish line. In the 1,000 meters, Jansen finished 16th.
Heading into the '88 Games in Calgary, Jansen was the favorite, at least in the 500. The morning of that race, Jansen received a phone call that his sister Jane died after a year-long battle with cancer.
"She was diagnosed the year before," Jansen told Sportscasting. "I knew she had taken a turn for the worse, but at 6 a.m. I got the call."
Jansen was asked if he wished the phone call was put off until after the race.
"It was my sister," he said. "I wanted to know. This is a race. The question was do I skate? We did discuss it. We decided this is something she would have wanted. She would've felt responsible if I didn't skate."
During the first turn of the 500 meters that day, he fell. Mentally, he just wasn't there. He said Jane's death absolutely affected his performance.
"It played a role," he said. "When I got off the ice the day before — without trying to sound cocky — I knew I was going to win. When I got on the ice that morning, I knew I had no chance."
Three days later in the 1,000, he fell once again.
Dan Jansen earned his gold medal in 1994 and was inducted into the Hall of Fame 10 years later
In the 1992 Games, Jansen came oh-so-close again to earning a medal, finishing fourth in the 500. In 1994, his final attempt to earn one, he did it but not in the 500.
Jansen set a world record in the 1,000 at 1:12.43, earning his well-deserved gold medal. Jansen was asked if he hadn't won, would he have made another run at the Olympics?
"I had already decided the '94 was going to be my last Games," he said, "but that doesn't mean I wouldn't have changed my mind."
Jansen said he was emotional after the victory and felt a sense of relief, but he also said winning wasn't the only part that made him feel good.
"It wasn't even the fact that I won," he said of what made him proud. "I skated to my potential."
In 2004, Jansen was inducted into the United States Olympic Hall of Fame.
"It's an honor to be recognized by your peers," he said. "I know you don't get the recognition you do for football or baseball, but why not? It's the Olympics."
Jansen started a foundation in memory of Jane in 1995
Those Games in 1988 were supposed to be Jansen's big moment. He was excited to earn that gold medal, and expectations for him were high. Things changed quickly after he learned of Jane's death. He went from pure excitement to devastation.
"That specific day, no, that was not fun," he said. "I was trying to get mentally ready for the most important race of my life. I literally had hours to try and do this. It wasn't like I had a week to prepare."
Jansen said he and his sister Jane were close.
"She was five years older," he said. "I'm the youngest of nine and she was the youngest sister. We were very close."
Shortly after Jansen won his gold medal, he started the Dan Jansen Foundation, with the purpose of helping individuals and families affected by cancer.
"There are many funds within the foundation," Jansen said. "We try to help families in many ways."
Scholarships are provided to seniors in need of financial aid, and "we'll help families with non-medical expenses." Jansen said.
Jansen has been through a lot. He struggled and got back up again. Now, he's a Hall of Famer.