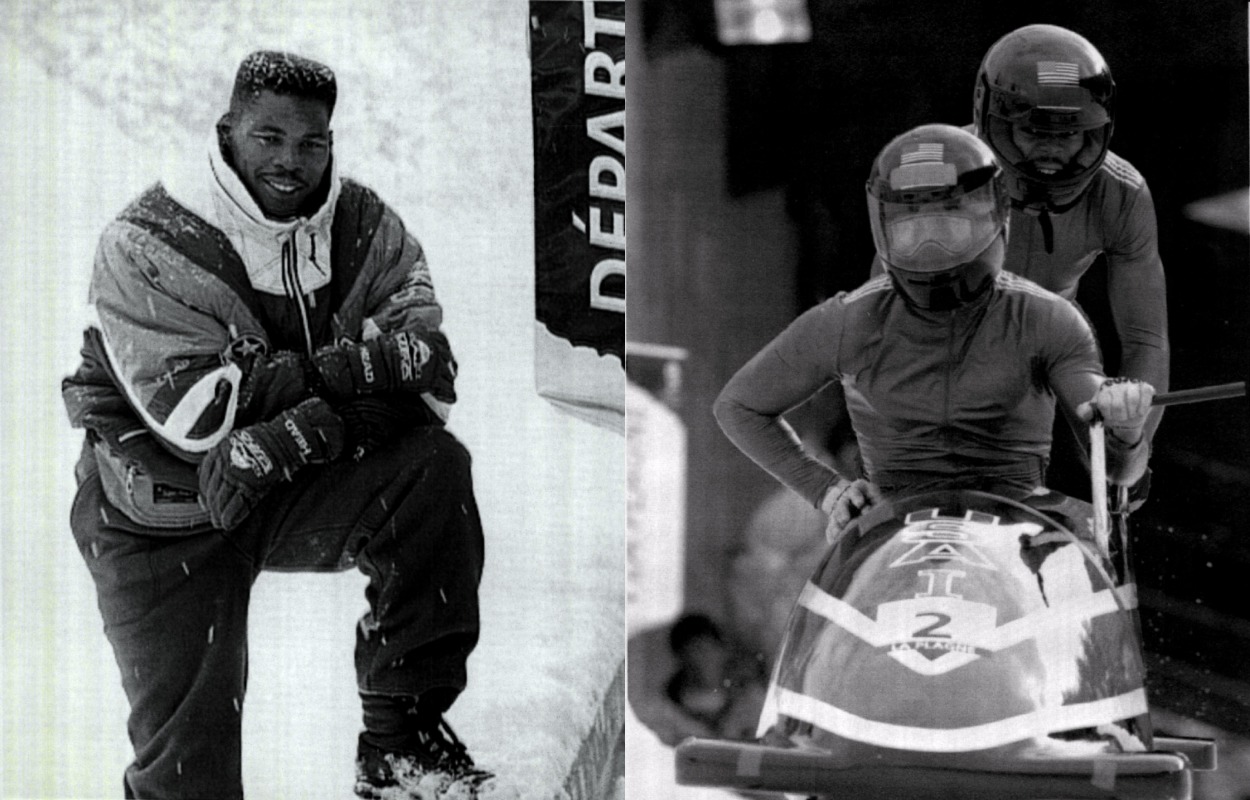 You Know Herschel Walker as a Heisman Trophy Winner, but Remember When He Joined the Olympic Bobsled Team?
Heisman Trophy winner Herschel Walker participated in the 1992 Winter Olympics as a member of a four-man bobsled team.
Former Heisman Trophy winner Herschel Walker didn't just want to score touchdowns when he played professional football. He wanted gold medals.
Football fans know Walker for dominating defenses at the University of Georgia and earning All-Pro honors in the NFL. But at one point in the early 1990s, the three-time SEC Player of the Year tried his hand at another sport, and it wasn't one linked to the four major North American sports.
Herschel Walker participated in the 1992 Winter Olympics
Historically, most modern two-sport athletes in North America have been those, such as Bo Jackson and Deion Sanders, who had careers in Major League Baseball and in the NFL. Others, including former Boston Celtics general manager Danny Ainge, played baseball and basketball.
Walker, then in the middle of his NFL career, had a different idea. The Pro Bowl running back participated in the 1992 Winter Olympics in France as a bobsled team member. He served as the brakeman, or pusher, in a two-man sled with Brian Shimer.
Considering his background in football, it's admirable and impressive that he and Shimer finished seventh out of 46 teams. Switzerland's Gustav Weder and Donat Acklin captured gold in the two-man event.
His success at the Olympics set the stage for one of Walker's finest NFL seasons. He ran for 1,070 yards and eight touchdowns in 16 games for the Philadelphia Eagles later that year. That marked the final season in which he ran for over 1,000 yards as an NFL running back. He also turned 38 catches into 278 yards and two scores.
Walker played in the last era of traditional multi-sport athletes
When Walker arrived in the NFL during the 1987 season, the idea of a two-sport athlete still existed. Just ask Bo Jackson, who mashed 22 home runs for the Kansas City Royals and rushed for 554 yards and four touchdowns for the Los Angeles Raiders that season.
Sanders managed baseball and football simultaneously throughout the 1990s. NFL safety Brian Jordan, a first-round pick of the St. Louis Cardinals in 1998, gave up football after the 1991 season and focused solely on baseball. Jordan spent 15 years in the majors and even earned All-Star honors in 1999.
Now, the two-sport athlete is someone who switches careers after one doesn't work out. Tim Tebow left football for baseball and then returned to football when he couldn't save the New York Mets. Mark Hendrickson, a power forward who stood 6-foot-9, played four NBA seasons and later spent 10 seasons in the major leagues as a left-handed pitcher.
Don't expect to see players like Kyler Murray, a 2018 first-round pick by the Oakland Athletics, or Russell Wilson switch careers anytime soon, either. Murray's contract with the Arizona Cardinals prohibits him from playing baseball.
Marquise Goodwin recently tried following in Walker's footsteps
If anyone wants to see a traditional multi-sport athlete again, your best bet will likely be the Olympic Games.
Chicago Bears receiver Marquise Goodwin recently tried to follow in Walker's footsteps. The veteran wideout competed in the 2012 Summer Olympics and represented the United States' track and field team while still at the University of Texas. Goodwin, a standout in the long jump, qualified for the finals but finished in 10th place. 
Although he recently tried to qualify for the 2020 Olympic Games, he placed 19th out of 24 jumpers during the trials. Instead of spending the summer in Tokyo, he'll try to show the Bears he can still contribute on offense and on special teams after opting out of the 2020 season.
Walker didn't win gold in 1992, but he did finish extremely high in a sport that isn't his primary focus. It might be some time before any North American athlete can even come close to doing something similar.
Like Sportscasting on Facebook. Follow us on Twitter @sportscasting19.