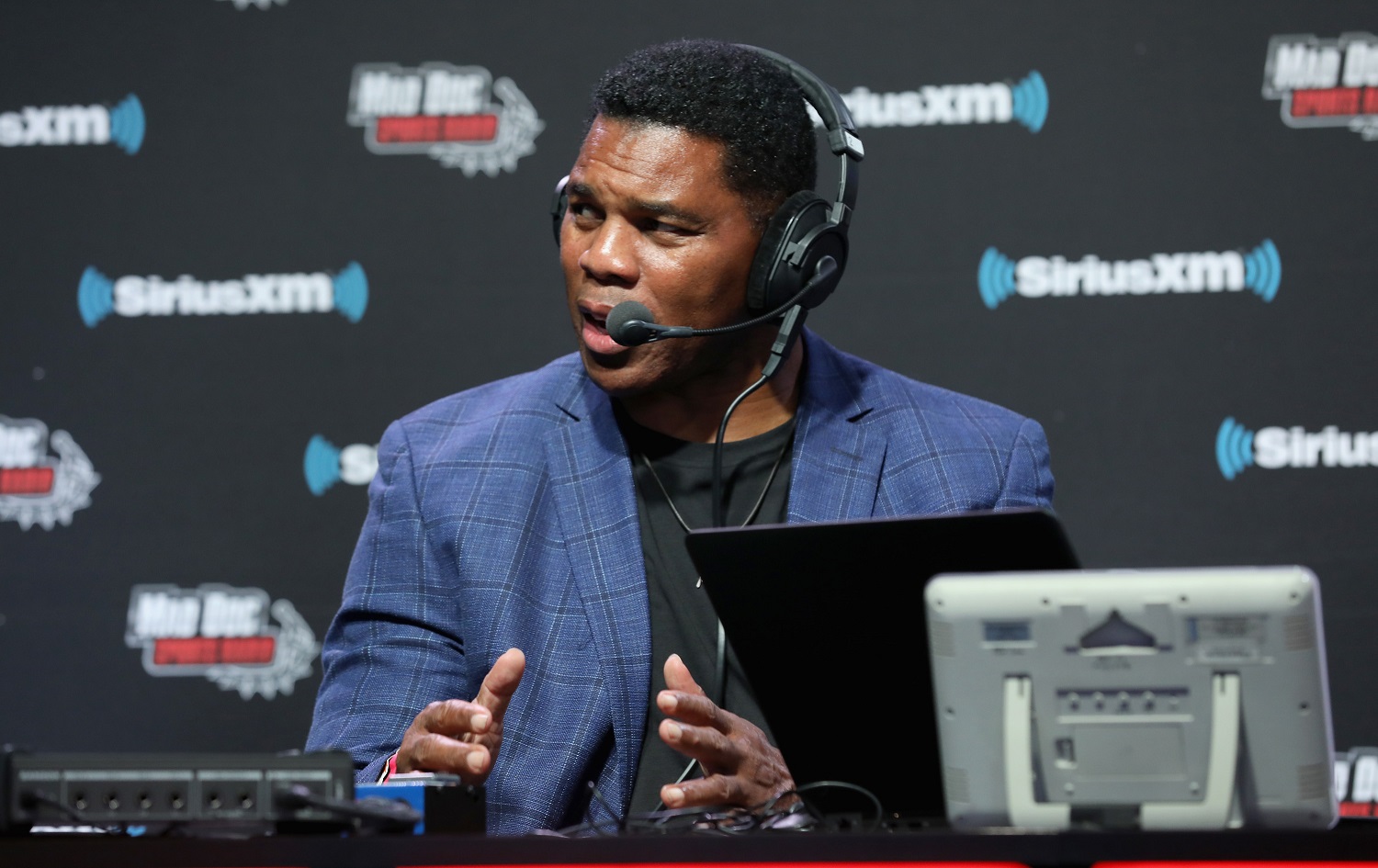 After 3,097 Rushing Attempts As a Pro, Herschel Walker Is Being Asked To Make 1 More Run
Retired Georgia Bulldogs and pro football star Herschel Walker is considering a run for a U.S. Senate seat in Georgia as a Republican candidate.
When he was in his prime, which was pretty much from high school to his 12th NFL season, almost no one ran the ball like Herschel Walker did. Now, we may soon see how the man who began his NFL career with the Dallas Cowboys runs a campaign for high office.
Walker is being encouraged to run for a U.S. Senate seat in Georgia and will have to make a decision soon whether to go for it or punt.
Herschel Walker is pondering a U.S. Senate run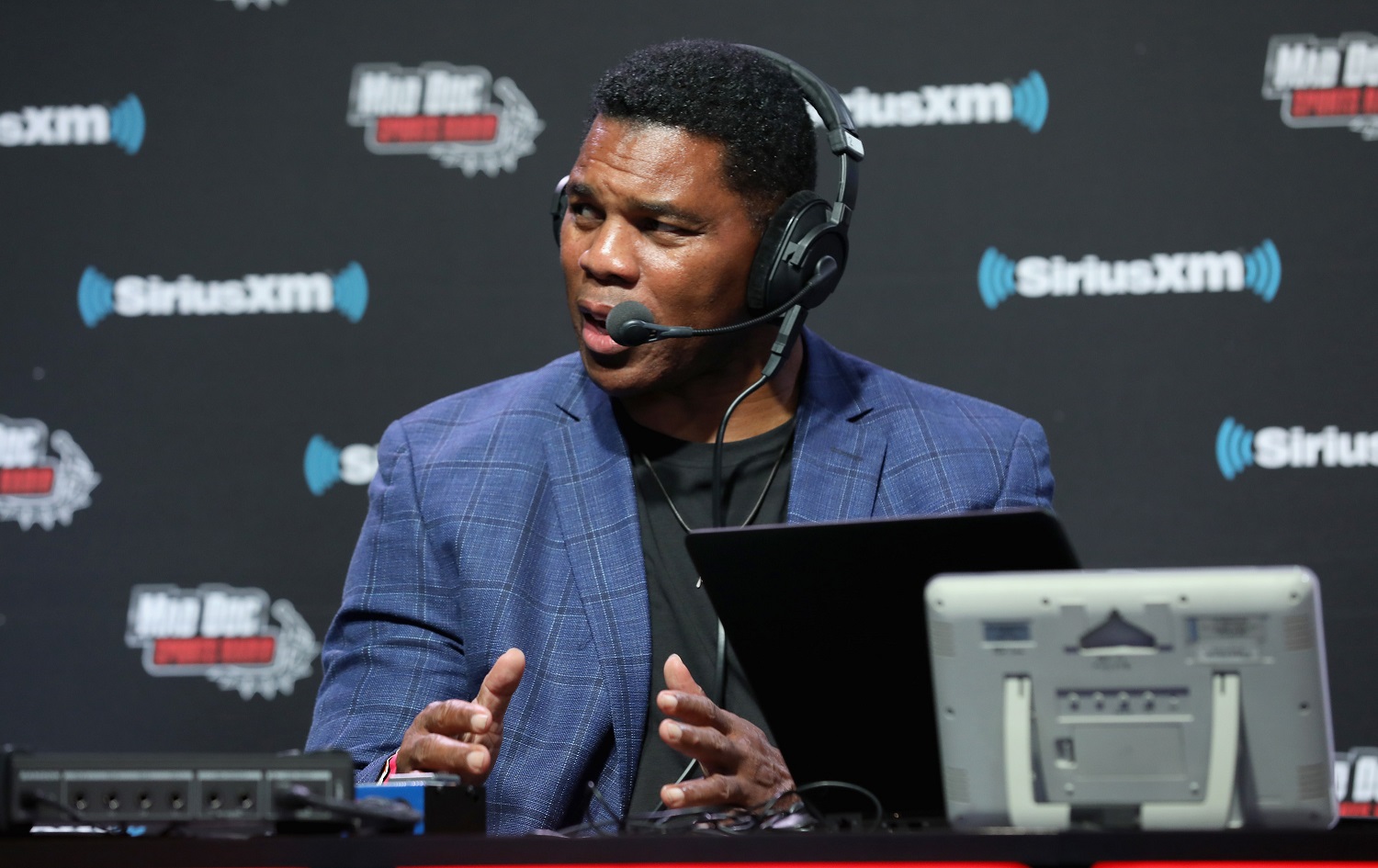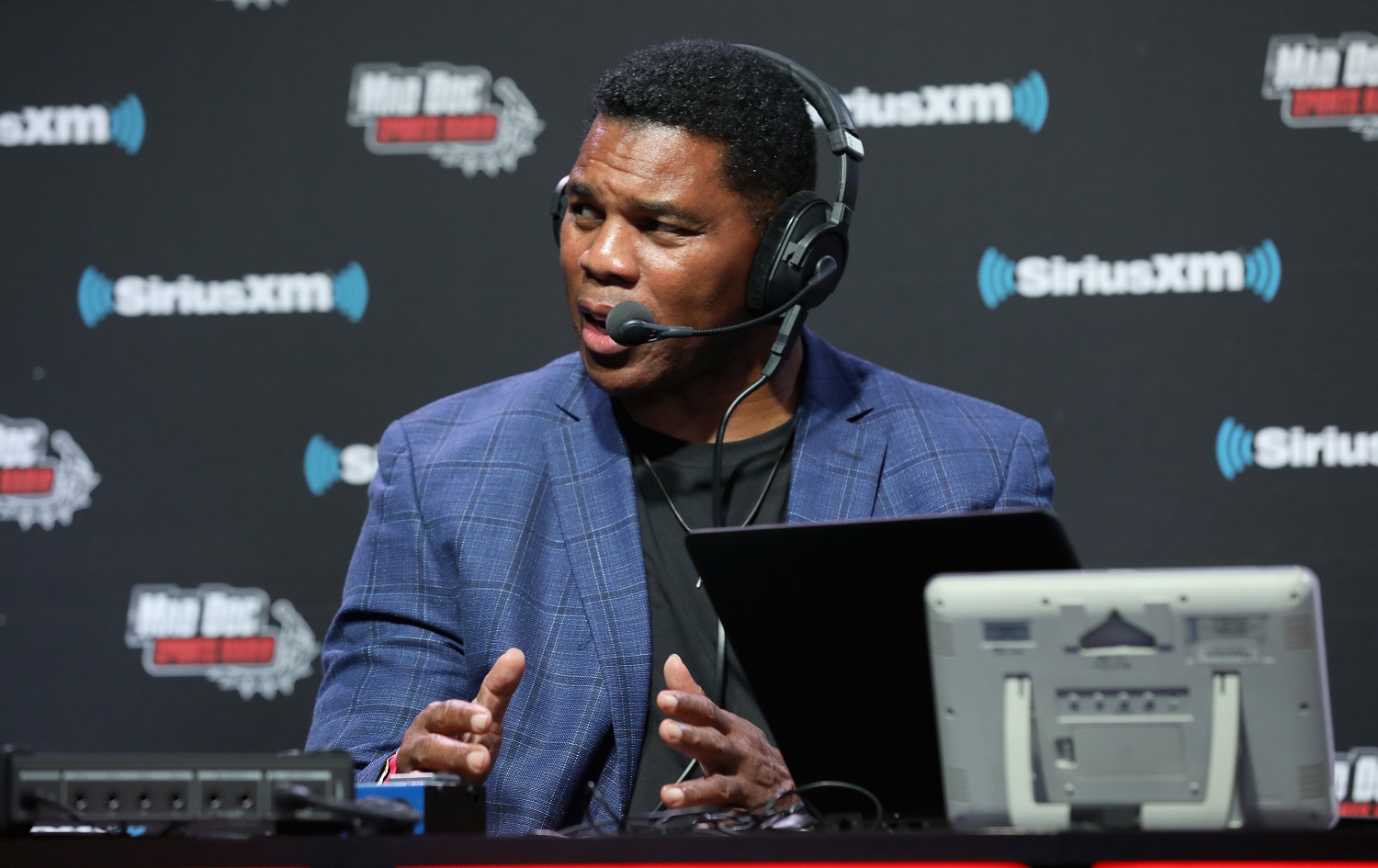 RELATED: Where Is Former NFL Running Back Herschel Walker Today?
Herschel Walker currently resides in Texas but is so strongly associated with the state of Georgia, dating to his days as a high school football hero, that running for political office there would not qualify him as a carpetbagger. The combination of his name recognition and his conservative views has made him the focus of Republican Party officials.
Originally, the thought was that Walker could win a seat in the House of Representatives. However, the last election cycle saw the two U.S. Senate seats from Georgia flip. That gave control of the body to Democrats. Raphael Warnock defeated Kelly Loeffler for one of the seats but will have to run for a full term in November 2022.
Pitting Walker against another Black man is seen as a potential avenue for the GOP to take back the seat. The retired football star was asked about his interest Sunday during a Fox News interview with Maria Bartiromo.
"I'm very honored that they would consider me running for the Senate," Walker said. "My family, we're still going through this process of praying and really considering it. And at the same time, I take it very seriously. And people want me to decide, like, right now. And I said, 'Guys, I want to take my time because this is a very serious, serious thing.'

"But I will tell you this. Hershel Walker believes in God. I believe in this country. I believe in the people. And I'm going to fight for the people of Georgia if I run, so just stay tuned."
He had Hall of Fame credentials on the field
Herschel Walker's credentials on the football field are indisputable. As a heavy-duty running back at the University of Georgia, he rushed for 5,259 yards and 49 touchdowns over three seasons before turning pro.
Walker signed with the New Jersey Generals of the fledgling USFL in 1983 and continued to be a dominant ballcarrier over his three seasons there. Walker piled up 5,562 yards and 54 touchdowns over three seasons, twice winning the rushing title.
When the USFL folded after winning its antitrust lawsuit against the NFL but being awarded only $3, Walker's rights belonged to the Dallas Cowboys. He played the first 3 ½ NFL seasons there before the Minnesota Vikings acquired him in an infamously lopsided trade that allowed the Cowboys to accelerate their major overhaul.
Walker went on to play for the Philadelphia Eagles and New York Giants before retiring from the Dallas Cowboys in 1997. He finished with 8,225 yards and 61 rushing scores in 187 NFL games.
In total, his numbers merit enshrinement in the Pro Football Hall of Fame in Canton, Ohio. However, resentment over the way he landed in the USFL, giving the NFL rival early credibility, has contributed to being shunned from consideration.
Herschel Walker has a history with Donald Trump
When Herschel Walker left the University of Georgia a year early to play in the USFL, he signed a personal services contract with the owner of the New Jersey Generals as a way for the team to circumvent the league's salary cap. That contract transferred to Donald Trump when the future U.S. president bought the Generals, and the two men have remained close.
Trump has spoken openly in the past of his support for Walker running for political office. How that would be received by Democrats that Walker will have to woo during the campaign figures to be a significant consideration as he studies whether to run for a seat in the Senate next year.
Like Sportscasting on Facebook. Follow us on Twitter @sportscasting19.