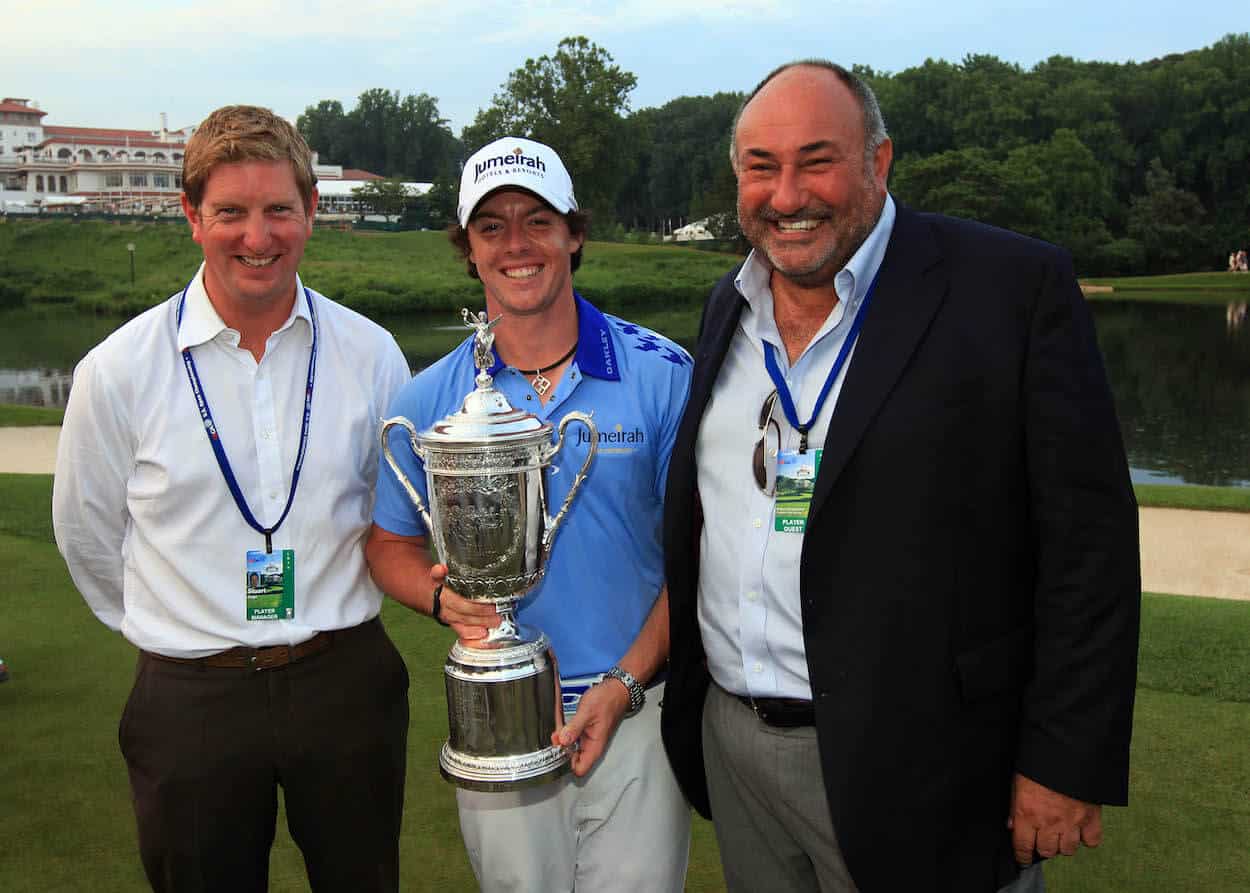 Rory McIlroy's Former Manager Harshly Outlines Why He Will Never Win the Masters
Rory McIlroy's ex-manager says the golfer is putting too much pressure on himself and "opening his mouth too often" to win the Masters.
Rory McIlroy has achieved almost everything there is to accomplish in professional golf. The Northern Irishman has won 23 times on the PGA Tour and 36 times worldwide, including one U.S. Open, one Open Championship, and two PGA Championships.
But he still has one glaring hole on his career resume.
Despite his seven top-10 finishes at Augusta National Golf Club, McIlroy still hasn't found a way to win the Masters Tournament. A green jacket is the only missing piece from the puzzle that is the career grand slam, but with every winless year that passes him by, it becomes harder and harder to envision the 33-year-old ever winning the Masters.
If you ask McIlroy's former manager, Andrew "Chubby" Chandler, the star golfer will never win a green jacket because of the immense pressure he puts on himself.
Rory McIlroy is running out of time to complete the career grand slam at the Masters
In 2014, Rory McIlroy won the Open Championship at Royal Liverpool Golf Club to complete three of the four stages of the career grand slam. Since then, he's had nine chances to finish the puzzle at the Masters, but he's failed all nine times.
It's not as if he hasn't come close. From 2014-2018, McIlroy finished inside the top 10 at the Masters all five years. He also finished a career-best solo second in 2022, although he wasn't realistically in contention to win all week. But Rory entered the 2023 Masters playing some of the best golf we've ever seen from him, and he shot 5 over to miss the cut.
There's clearly a mental block McIlroy can't overcome at Augusta National, but can you blame him? This is a player who cares so much about his legacy, and he's been on the precipice of accomplishing something only five players in the history of the sport have done.
McIlroy can still win the career grand slam, but he's running out of time to do so.
Rory McIlroy will never win the Masters, says former manager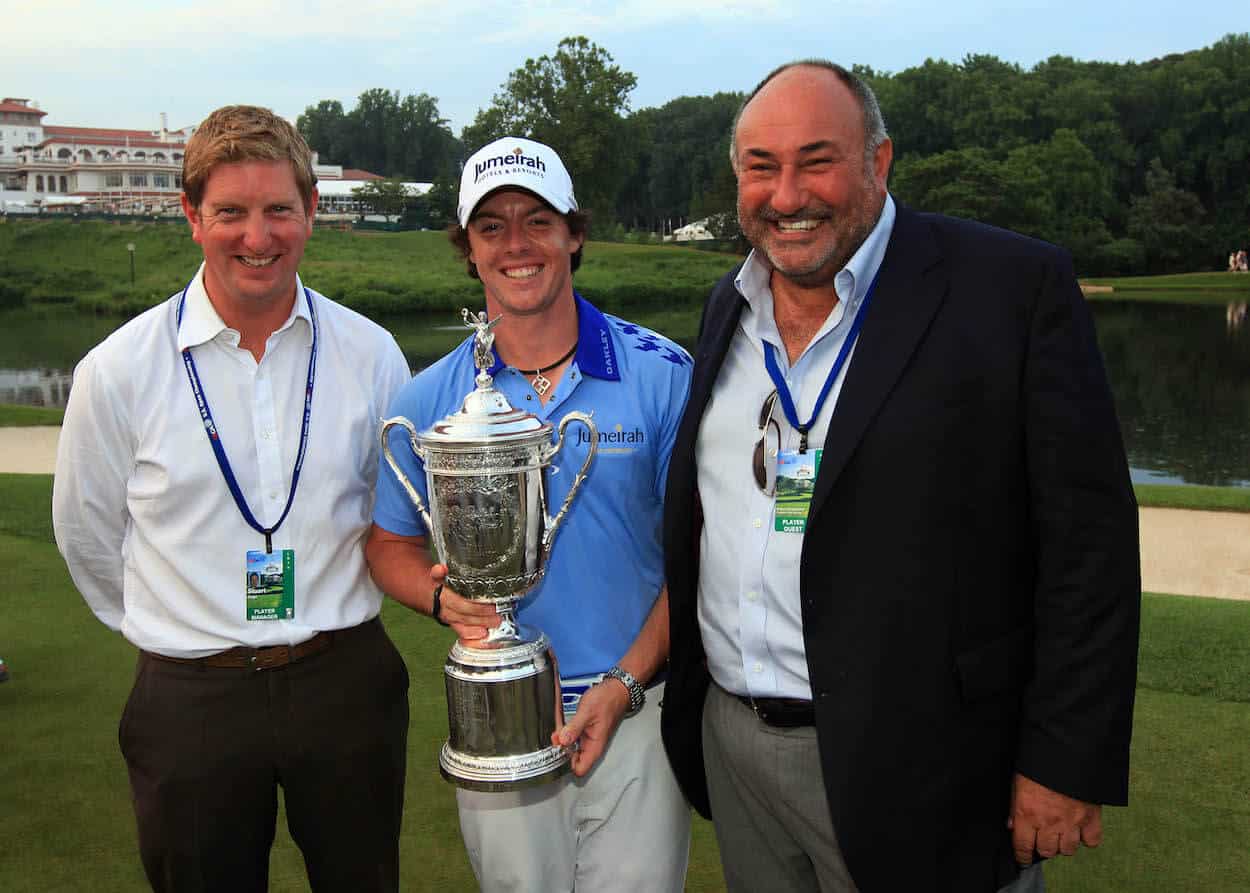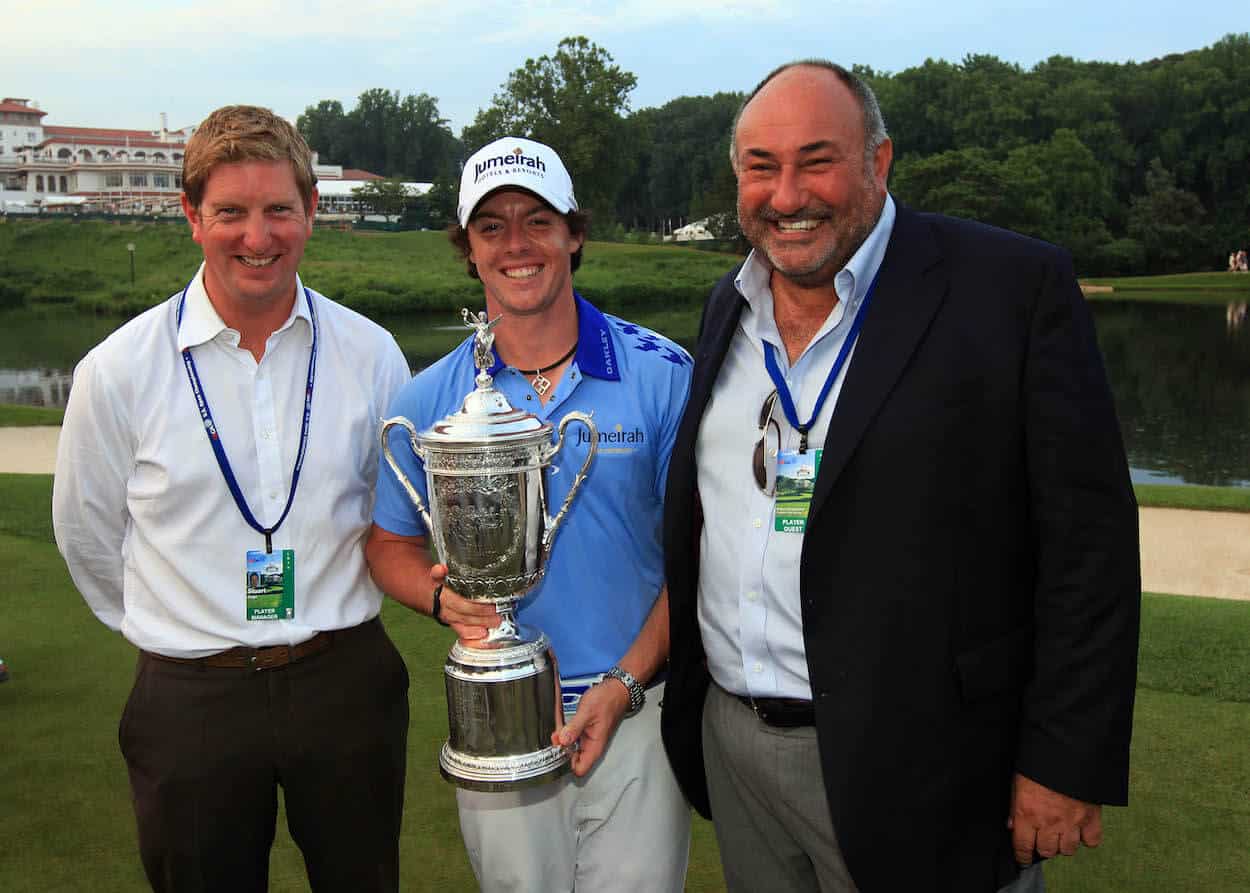 McIlroy is still holding out hope that he can win the Masters and make professional golf history, but others aren't convinced. Andrew "Chubby" Chandler, who represented McIlroy from 2007 through 2011, recently spoke to British newspaper iNews and detailed what's holding the golfer back.
"If you were a betting man you would probably bet against him winning [the career Grand Slam]," Chandler said. "He has made winning the Grand Slam a bigger thing in his head than it actually is. He is not really driven by number of wins or number of majors per se, but he seems to be driven by wanting to win the Grand Slam. It's a massive mental block and it's getting harder and harder. Every time he gets there, he has the pressure from everyone else, but also from himself."
Chandler also believes McIlroy's self-appointed role as the spokesperson of the PGA Tour has added an unhealthy distraction to his career grand slam quest.
"To me he has got carried away as mouthpiece of the PGA Tour," Chandler said. "He is doing things he shouldn't be doing and opening his mouth too often. The interview on the fairway [at the Masters], absolutely brilliant TV but not good for Rory McIlroy. You can't be having a chat with a guy in the commentary box about the day and the way he is playing, or whatever, then get over a wedge and give it 100%. You would never have got [Jack] Nicklaus doing it. You would never have got Tiger [Woods] doing it.
"If you could see into his head back in the days when he was flying around Augusta there was nothing in there other than hitting a golf ball. Now he has commitments with PGA Tour, where he has been groomed as a political figurehead, with TV, with half a dozen really big sponsors. And they take up time. He now has Workday [software company]. Workday put an add on TV, that will take a day of his time. That clutter manifests itself on the course. He needs to get away from a lot of that, and just trust his talent."
This may sound harsh coming from a former employee of McIlroy's, but there's plenty of truth in what he's saying. Rory has the talent to win every golf tournament he plays, but it's the mental side he needs to conquer first, especially at the Masters.