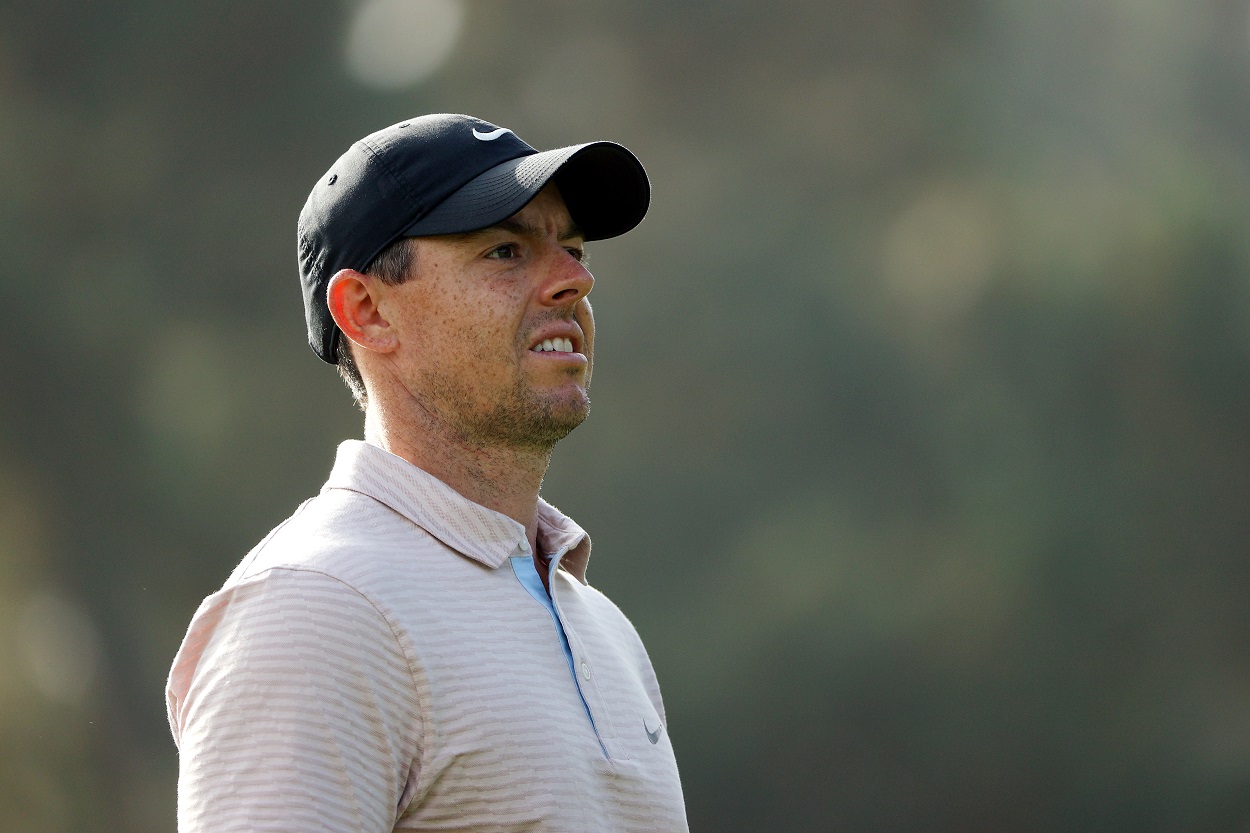 Rory McIlroy's Uncle Was Brutally Murdered as a Result of the Sectarian Issues That the Four-Time Major Champion Has Long Tried to Avoid
Rory McIlroy's great uncle was brutally murdered as a result of the sectarian violence that plagued Northern Ireland for decades.
Rory McIlroy's home country of Northern Ireland has long been plagued by sectarian violence, most notably during the period from 1969 to 1998 that came to be known as "The Troubles." The province has long been divided, both politically and religiously, and the loyalist and unionist Protestant majority and the nationalist and republican Catholic minority continue to have issues to this very day.
While "The Troubles" officially ended with the Good Friday Agreement in 1998, the so-called peace walls throughout Northern Ireland, which don't look peaceful whatsoever, tend to tell a different story as they were erected to keep the two sides apart.
McIlroy, who has been one of the best golfers on the planet for quite some time now and is easily one of the greatest athletes to ever come out of Northern Ireland, has never wanted any part of the conflict as he simply wants to be an ambassador to the entire region.
But before the 18-time PGA Tour winner was ever born, the sectarian issues that continue to be a problem in the region tragically affected his family as his great uncle, who was Catholic, was savagely murdered in his own home and authorities believed it was simply due to the fact that he moved his family into a Protestant neighborhood.
Rory McIlroy has long tried to avoid taking sides
Born in 1990 in Holywood, a small town about five miles outside of Northern Ireland's capital city of Belfast, Rory McIlroy lived the first eight years of his life through "The Troubles." However, the conflict didn't really affect his family, at least at that time, and as he became the superstar he's become, he refuses to take sides as he's always wanted to be someone that could bring at least a little bit of unity to his troubled homeland.
When McIlroy won his first PGA Tour tournament at the age of 20, he was asked by a reporter if he considered himself more Irish or British as many in Northern Ireland tend to answer one way or the other depending on what side they're on. But even at 20, McIlroy kept his cool and simply responded, "Pass. I'm Northern Irish, I hold a British passport, so there you go."
He even had to be careful in choosing who to play for at the 2016 Olympics
When Rory McIlroy won the U.S. Open the following year at Congressional, his first major championship, a fan threw the tricolor flag of the Republic over his shoulders, which was gone just a few moments later. Naturally, it didn't take people long to jump on social media about it and his seemingly Protestant fans praised him for removing it (nobody really knows what happened to it) while seemingly Catholic followers bashed him for it.
But, again, it was just McIlroy not wanting to take sides. The very next day, three people were shot in Belfast in a quarrel between Catholic and Protestant residents. Now, the incidents were likely unrelated given the long history of the conflict but Rory was still asked about it and he gave about as good a response as he could (h/t ESPN).
"I know that 99.9 percent of the population doesn't want to see that. Everyone just wants to live in peaceful times. I am aware that I'm going to be portrayed as a role model. I have to be very careful in what I say and do."

Rory McIlroy
And he has continued to be careful in what he says and does as his career has progressed. McIlroy even had to be very careful when deciding who to play for in the 2016 Olympics, which he wasn't thrilled about as he felt he essentially had to question his entire identity. He eventually chose Ireland but then withdrew due to concerns over the Zika virus.
He's in a very difficult position as a global ambassador for his home country and seemingly doesn't want to be the reason for any kind of outrage or hatred as he just wants things to be peaceful.
His family knows all too well what can come of such hatred as Rory's great uncle was tragically killed during "The Troubles."
Rory McIlroy's great uncle was murdered in his own home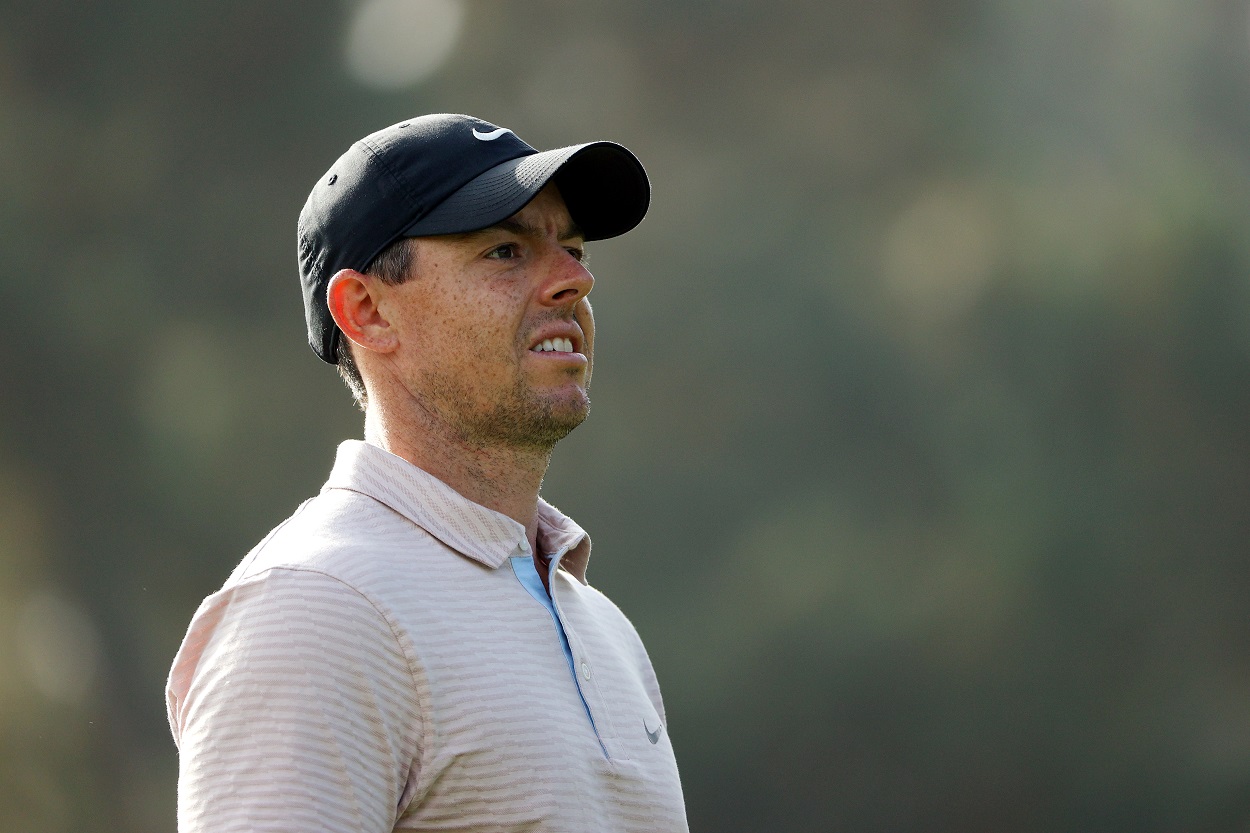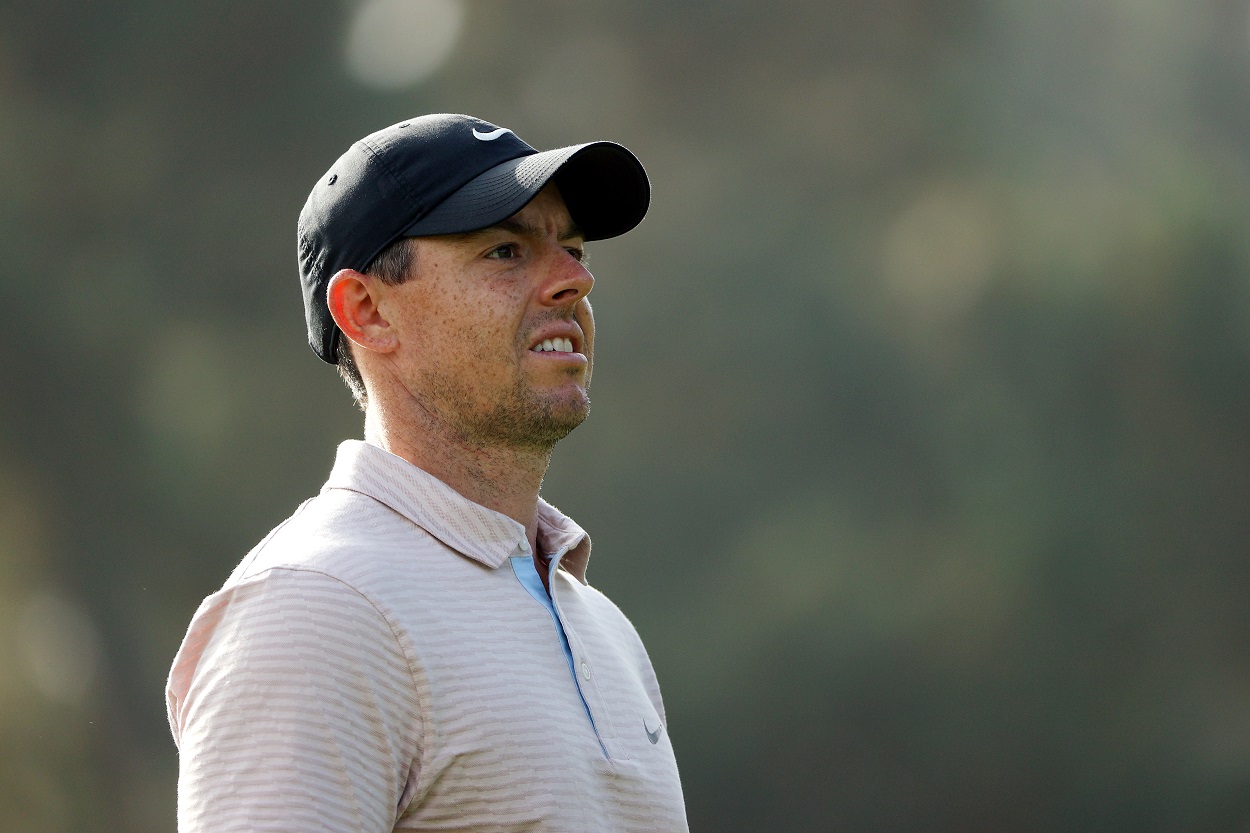 In the early 1970s, Rory McIlroy's great uncle on his father's side, Joe McIlroy, moved his Catholic family of six into a Protestant neighborhood in East Belfast. On the night of November 21, 1972, McIlroy, who worked as a computer technician, was in his home fixing a broken washing machine when multiple rounds were fired through the back door, killing him instantly. His four young daughters were upstairs sleeping and it was his wife, Mary, that found him. She immediately embraced him but ran screaming into the streets after discovering all the blood on her hands.
The detectives working the case believe that McIlroy was killed by two paramilitary members who had apparently been hiding outside in the garden. It's believed that McIlroy was murdered simply for moving into the Protestant neighborhood in the Orangefield area of town.
For close to 40 years, the case remained unsolved. There were reports that it was being reopened in 2011 but ESPN later found out the McIlroy family had been provided with findings in March 2010 from the Historical Enquiries Team, a unit set up in 2005 to investigate the thousands of unsolved murders during "The Troubles," the details of which were not released to the public.
Longtime broadcaster and former pro golfer David Feherty, who has been close with the McIlroy family for decades, said he never knew this story until just before the 2019 edition of The Open Championship, which was played at Royal Portrush in Northern Ireland.
The McIlroy family apparently didn't want this incident of unprovoked violence to define them, just as Rory McIlroy himself doesn't want to be defined by any one thing.