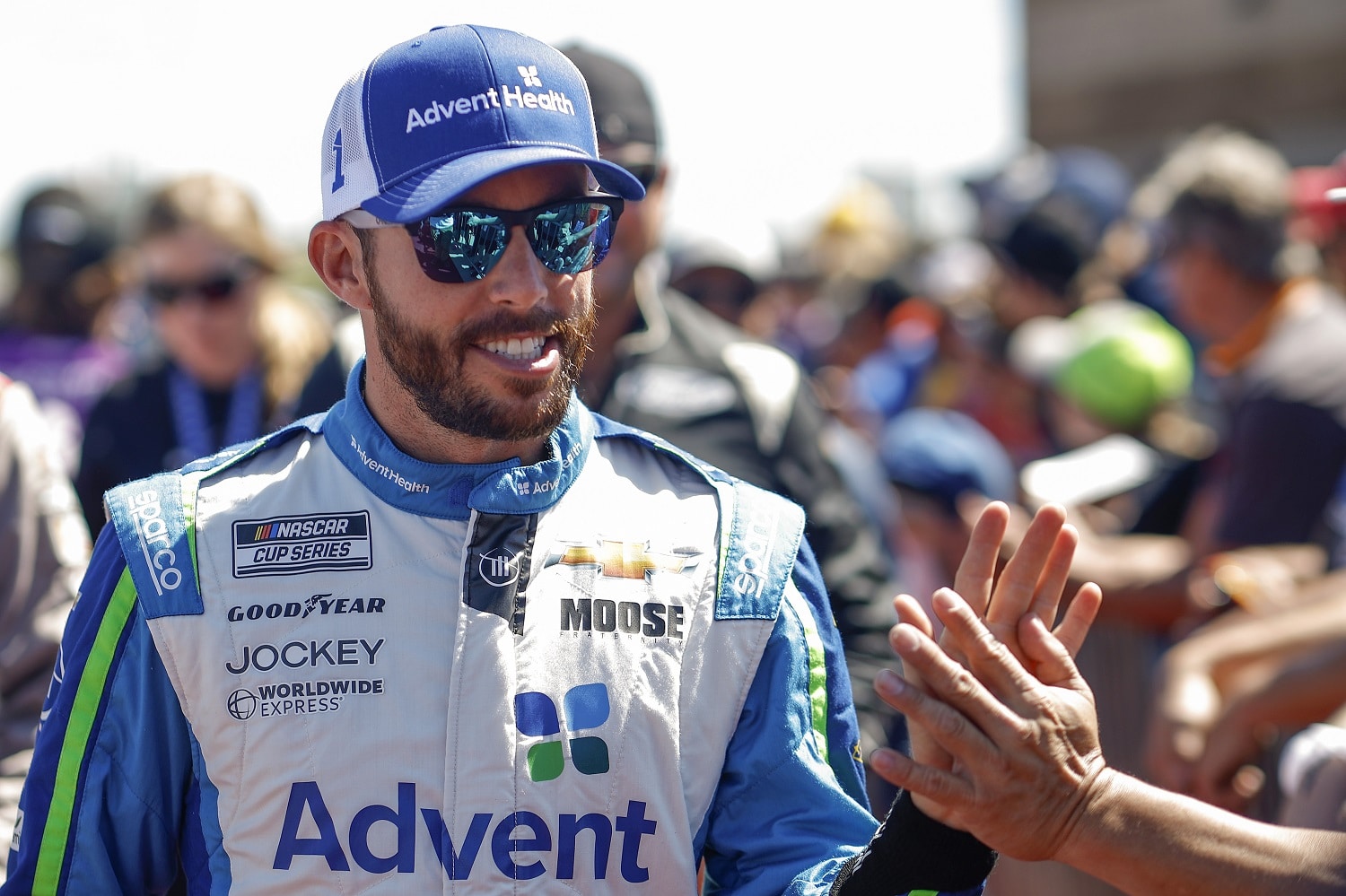 Ross Chastain's Career Changed Forever After 1 Practice Session With Chip Ganassi Racing
Ross Chastain says a lesson learned in the 2018 Xfinity Series changed his mindset on the track.
The breakthrough in Ross Chastain's career came in 2018, and we'll save you the trouble of looking up his results; the pivotal moment did not come in the Xfinity Series at Las Vegas Motor Speedway, which was his first victory in a national NASCAR series.
Rather, the watermelon farmer from Florida experienced a moment of clarity two weeks earlier at Darlington Raceway. It changed the way he looked at racing and set up that first visit to Victory Lane. Four seasons later, Chastain is in the Cup Series playoffs for the first time and in line for a trip to the Championship 4.
Ross Chastain has come a long way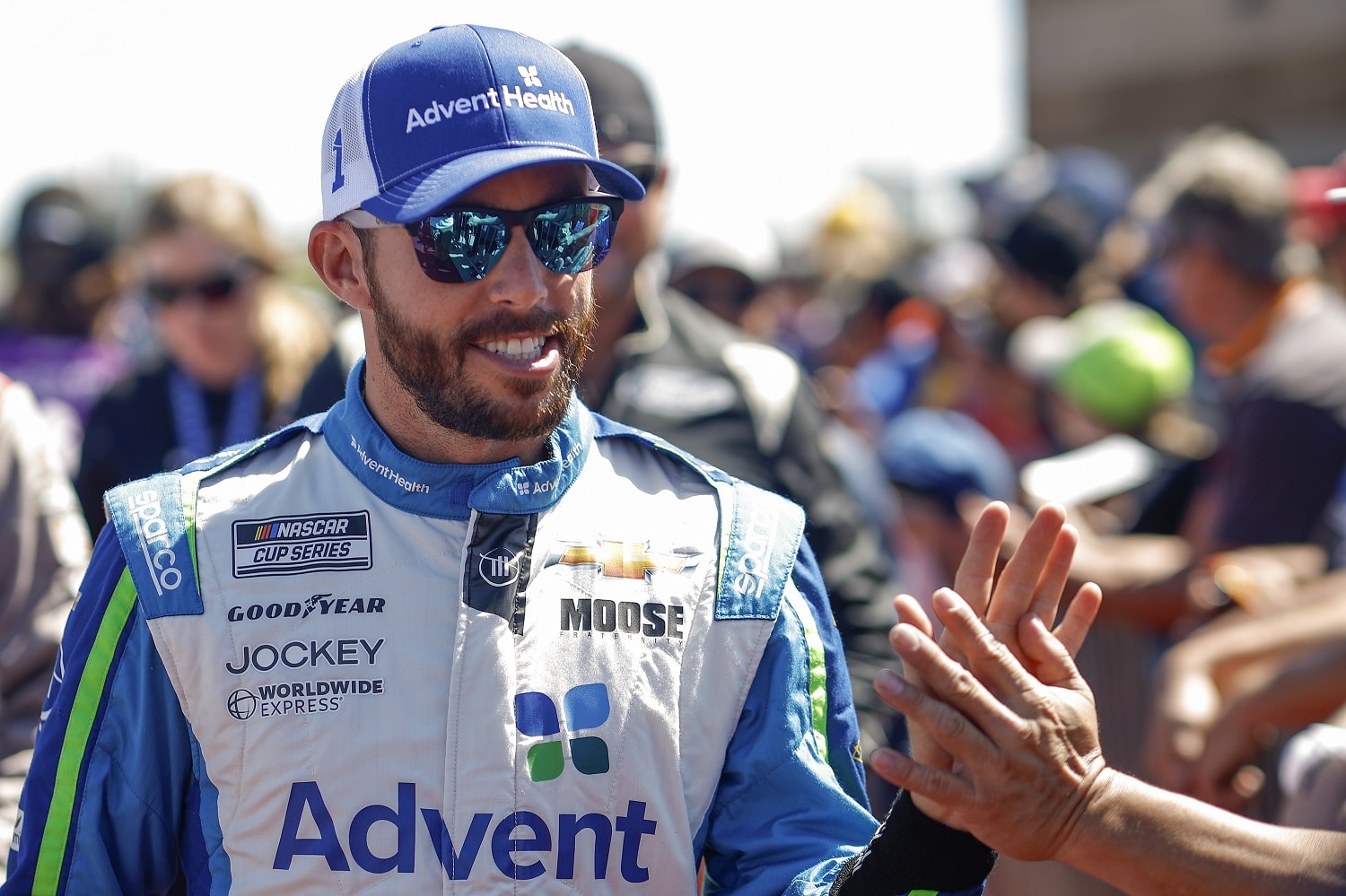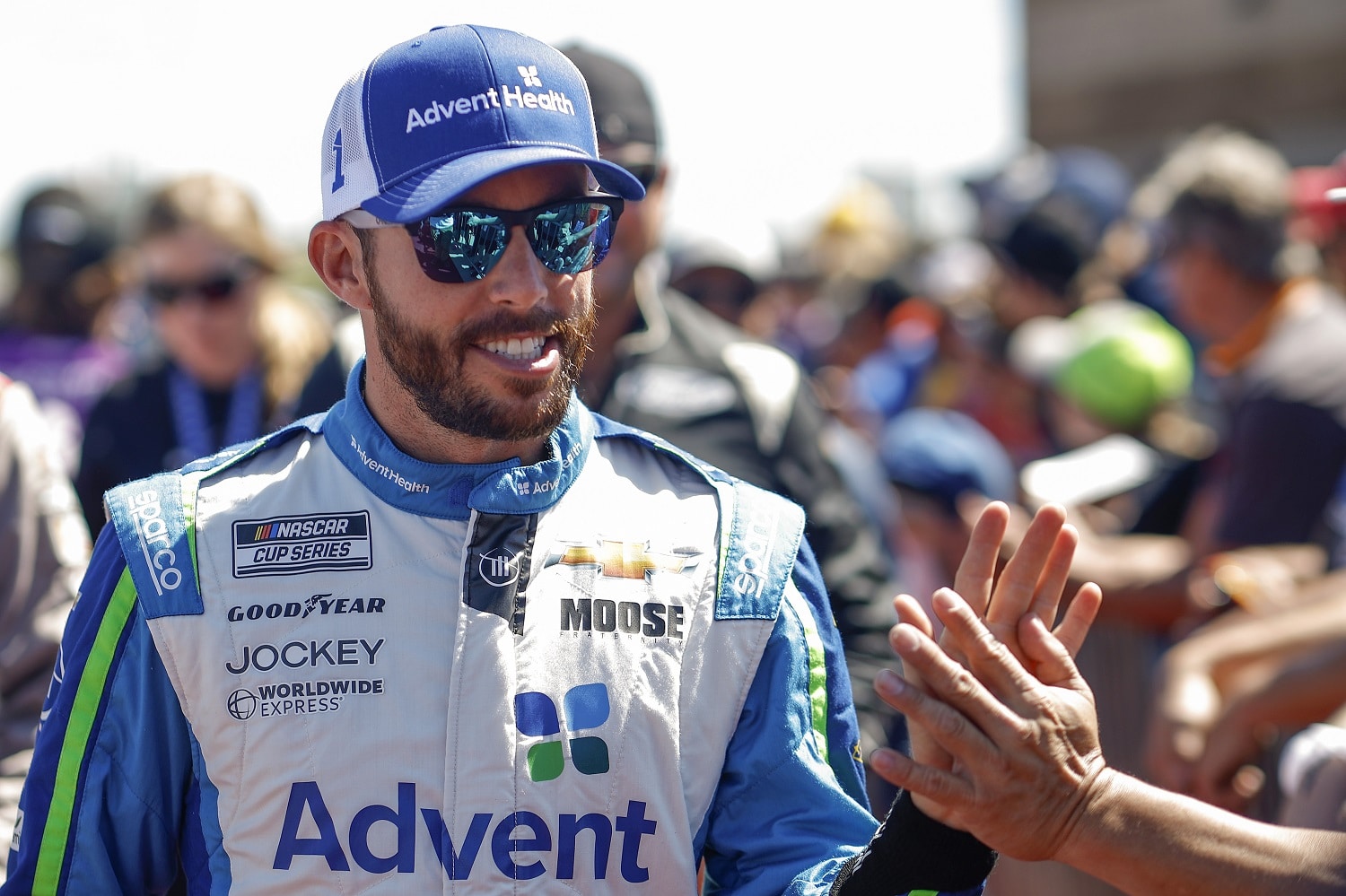 Ross Chastain was 121 races into his NASCAR Cup Series career before winning for the first time. He followed that victory at Circuit of the Americas with a triumph at Talladega a month later to assure himself of a 2022 playoff spot.
Previously, he scored the first of his four wins in the truck series in his 66th try. The win in Las Vegas came in his 132nd Xfinity Series race.
He now has 441 starts across the three series, and Chastain has posted strong numbers in his fourth full Cup Series season. Aside from the first two wins, his average start (14.4) and average finish (14.2) are far superior to past years, and he has led seven times as many laps in 2022 as in all the previous seasons combined.
A single practice with Chip Ganassi Racing changed Ross Chastain
The second race in this phase of the NASCAR Cup Series playoffs is at Talladega, where Ross Chastain won during the regular season. Talladega deserves its reputation as a crash magnet. Only 26 of the 39 cars that started on April 24 were still running when Chastain took the checkered flag.
"What's so great about this sport and this series at this level," he told NBC Sports, "is we're allowed to just go and crash." 
That may be tongue-in-cheek analysis, but it straddles the line between humor and honesty where Chastain is concerned.
Chastain was producing a playoff-worthy Xfinity Series season in 2018 for JD Motorsports, which lacked the resources of other teams, when Chip Ganassi Racing approached. John Hunter Nemechek was having a decent rookie season in the No. 42 Chevy, but his sponsorships only supported half a schedule. CGR signed Chastain to a three-race deal beginning at Darlington.
In speaking to NBC Sports, Chastain recalled being timid in his first practice. The CGR car felt loose, and Chastain said he backed off out of fear of wrecking the "42." Afterward, crew chief Mike Shiplett walked the driver over to the team's hauler and pointed to the backup car the Ganassi team brought.
"It's built exactly the same as the car out there, the primary, so go drive the car," Chastain recalled Shiplett saying. "If you crash it, we will unload this one and you will feel it drives exactly the same. So, I don't want to hear about it being loose anymore. I want you to go drive it."
The first victory soon followed
Ross Chastain's second practice at Darlington went much better, and he qualified the Chip Ganassi car on the pole. Though he only finished 25th (following a wreck with Kevin Harvick) despite winning the first two stages, Chastain's entire approach to competing changed by knowing the backup car was there to be used, not to sit in the hauler.
"I just never looked at a backup that way."

Ross Chastain
In his next outing for Ganassi, Chastain won at Las Vegas two weeks later. He finished the commitment to the team by placing second at Richmond. After that, he returned to JD Motorsports for six finishes between 11th and 25th while being mindful that protecting the car to be able to keep competing was a priority.
Chastain said watching Bayley Currey compete for JD Motorsports' Xfinity team last week reminded him of the old days. Currey was running strong and even led late in Stage 2 as teams cycled through stops during a yellow flag.
"Then it came down to the end and some late restarts, and I could tell he was protecting his car and he finished 11th," Chastain said. "I know he wanted a 10th."
Currey was weighing risk vs. reward. A longshot victory would have launched him into the playoffs. But getting caught in a late wreck with others desperate for the win could have messed up the remainder of the season.
"I think Bayley did a lot better job than I ever did in that scenario," Chastain said.
All stats courtesy of Racing Reference.
Like Sportscasting on Facebook. Follow us on Twitter @sportscasting19 and subscribe to our YouTube channel.
Got a question or observation about racing? Sportscasting's John Moriello does a mailbag column each Friday. Write to him at [email protected].