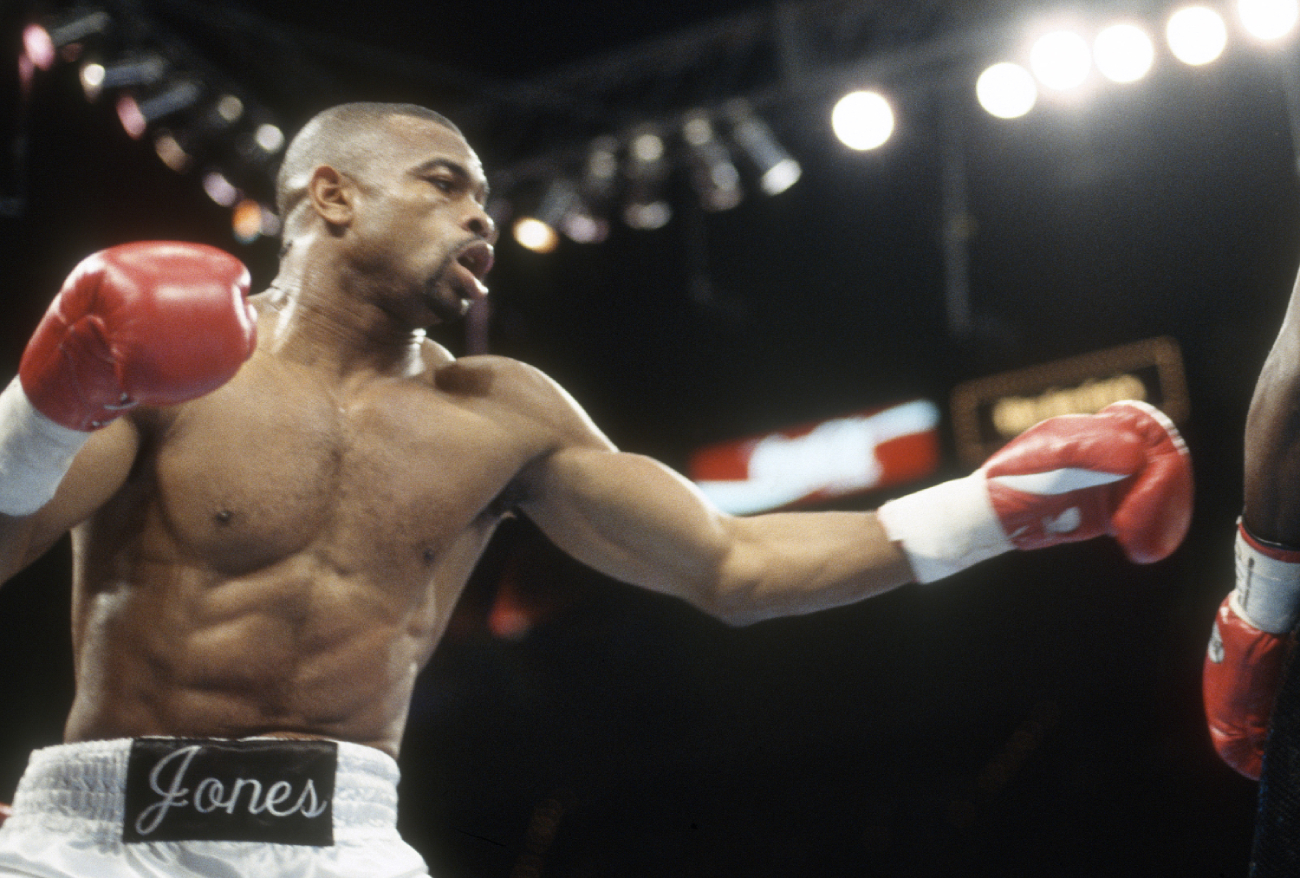 Roy Jones Jr. Knows Mike Tyson Will 'Do Something Crazy' When They Meet
Former boxing champion Roy Jones Jr. knows Mike Tyson will "do something crazy" when they meet in the ring in November.
Always expect the unexpected when it comes to Mike Tyson. Roy Jones Jr. is doing just that. When they meet up in their exhibition match over Thanksgiving weekend, Jones Jr. knows he'll have to be on his toes. He said he knows Tyson will do something crazy when they are together in the boxing ring.
Mike Tyson vs. Roy Jones Jr. set for Nov. 28
Mike Tyson created a firestorm this summer when it was announced he was coming out of boxing retirement at the age of 54. After months of speculation, it was announced Tyson would be getting back into the ring. He was scheduled to face another 50-plus former heavyweight champion, Roy Jones Jr. on Sept. 12 in an eight-round exhibition match.
The fight between the two retired champs is still set to go on, but the date has changed. The date has been pushed back to Nov. 28 with promoters saying the change was made because they expect a wider audience during a holiday weekend. Jones Jr. wasn't happy with the move, saying it benefited Tyson.
During an interview with Fight Hub TV, Jones explained why he felt he was at a disadvantage with the postponement. "Having it September 12 was to my advantage," Jones Jr. said recently. "He's a bigger guy. It's going to take him longer to get in shape and it's going to take him longer to get his mind right. He hasn't been active since, like 2009 or something. I fought in 2018.
Will the boxers fight like it's an exhibition?
According to Boxing Scene, Andy Foster, the California State Athletic Commission executive director, met with Mike Tyson and Roy Jones Jr. to state the rules of the upcoming bout. The fight will consist of eight three-minute rounds, 12-ounce boxing gloves, no headgear, and no fans in the stands.
"I wanted to have their assurances that they understand, 'I don't care if they spar. I don't care if they work.' They are world-class athletes, even still," said Foster. "They have a right to earn, and all these types of things. They're about the same age. We can't mislead the public as to this is some kind of real fight. They can get into it a little bit, but I don't want people to get hurt. They know the deal."
"We wanted to make sure that they both understood that it was a sanctioned exhibition fight. They can move around and make some money," said Foster. "We're glad to have it. All of our rules are going to be followed. It's going to look like a boxing match. Exhibitions like this happen sometimes. They can move around and make some money. I told them, 'you get cut, it's over.' We'll be reasonable. (Referee ) Ray (Corona) won't let people get hurt. He understands what an exhibition is. It's not a fight-fight."
Roy Jones Jr. expects something crazy from Mike Tyson
Roy Jones Jr. knows who he's getting into the ring with. He even publicly came out and said he may have "made a mistake" agreeing to fight Tyson. Jones Jr. said he won't be backing out, but he knows he will have to be ready for whatever Tyson brings.
In an interview with Fight Hub TV, Jones Jr. was asked if he was worried if Tyson might get a little crazy in the ring. Jones Jr. didn't hesitate to respond. "I know he will," he said. "That's who Mike is and why people will watch. We know he's going to do something crazy. We just don't know what.
"Will he try to take my head off? Is he going to bite my ear off? We know he's going to do something crazy. That's why it's so fun. You know he's going to do something crazy, but guess what? I'm going to do something crazy back, so it is what it is."