Ryan Blaney and His No. 12 Crew Proved at Daytona Why They'll Again Be Title Contenders in 2023
Ryan Blaney has developed into one of the most effective superspeedway racers in NASCAR. But he has recently had to use a different skill set to post positive finishes and one that has turned him into an annual championship contender.
Blaney's Cup Series career at Daytona International Speedway started off shakily. He did not finish higher than 14th in his first three races at the World Center of Racing, but he finished second in the 2017 Daytona 500 and has now finished sixth or higher in five of his last seven races at the 2.5-mile facility since the start of the 2020 season, including a win in the 2021 regular-season finale.
He has become adept at superspeedways, in general. His 9.9 combined average finishing position at Daytona and Talladega Superspeedway since 2020 is tops among all drivers who have at least five starts at those two tracks since then.
He also leads the series with eight top 10s in his last 13 superspeedway races, while his five top-five finishes rank second only to Denny Hamlin. He and Hamlin are also the only two drivers with two wins on superspeedways in that time period.
Ryan Blaney's luck has been tested lately at superspeedway races
Lately, however, Blaney has had to salvage good finishes after problems developed early in his races at Daytona. He nearly won the 2022 Daytona 500 before he got shoved up into the outside wall by Team Penske teammate Austin Cindric as the finish line approached. His next visit to Daytona presented issues much earlier.
Blaney entered the 2022 regular-season finale in the 16th and final transfer position to make the NASCAR Playoffs, although two positions were still available because Kurt Busch had to give up his playoff spot after a qualifying crash a month earlier at Pocono Raceway preemptively ended his season.
Blaney held a 25-point advantage on Martin Truex Jr. among potential playoff contenders who had yet to qualify for the postseason with a win earlier in the regular season.
His points advantage vanished only 32 laps into the scheduled 160-lap event when he was involved in a six-car accident on the backstretch. His No. 12 car received significant damage to the point that he lost a lap while his pit crew made repairs.
He eventually fell four laps down throughout the event, but he and his team persisted throughout the race, and he wound up with a 14th-place result after much of the rest of the field fell out of the race because of a 13-car crash on Lap 139. It was enough to still eclipse Truex by three points for what turned out to be the final playoff spot when Austin Dillon jumped into the playoffs by winning the race.
Blaney and his team faced similar adversity three weeks later in the night race at Bristol Motor Speedway. He jumped to the lead from his sixth-place starting spot just 36 circuits into the 500-lap event. Blaney was still inside the top five by lap 91 when a cut tire put him into the outside wall. His left rear tire was not secured on the ensuing pit stop and fell off as he left his pit stall.
Further mechanical issues forced him to the garage for repairs, but the diligence of his crew eventually got him back on the race track. He passed six cars that had fallen out of the race, including three playoff drivers, to sneak into the second round despite a 30th-place finish in the race.
The ability to come back from setbacks has helped Blaney greatly the last two years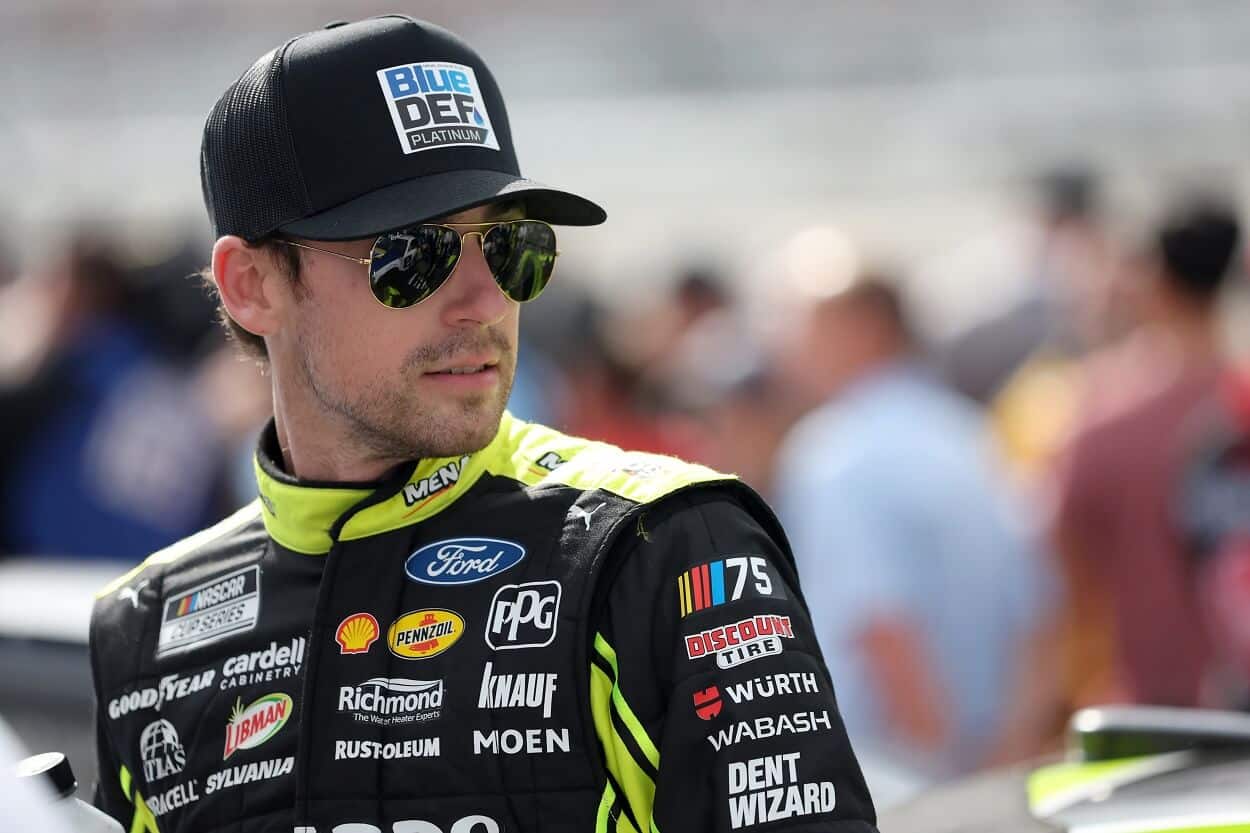 Blaney ultimately made it to the Round of 8 thanks in large part to his and his team's ability to survive problems throughout a race. That came in handy again Sunday in the first points-paying race of the 2023 Cup Series season.
Blaney began the Daytona 500 in seventh after finishing third in his qualifying race three days beforehand. He led Lap 111 of the 200-lap race and was running third eight laps later when Kevin Harvick turned Tyler Reddick, who clipped the back end of Blaney's car and sent Blaney into the outside wall.
The No. 12 car again had significant damage to the front end of the vehicle, and repairs took long enough that Blaney had to be in the lucky dog position on two consecutive cautions during the second half of the race to get both of his laps back.
He then managed to stay with the lead pack through two overtime results and earned an eighth-place finish even though he was caught up in the race-ending wreck in double overtime.
The persistence of Ryan Blaney and his team was on display yet again and paid off mightily in the first race of the year. That might be the key component for the No. 12 team to make a run at the 2023 Cup Series championship and contend for titles annually for many years to come.