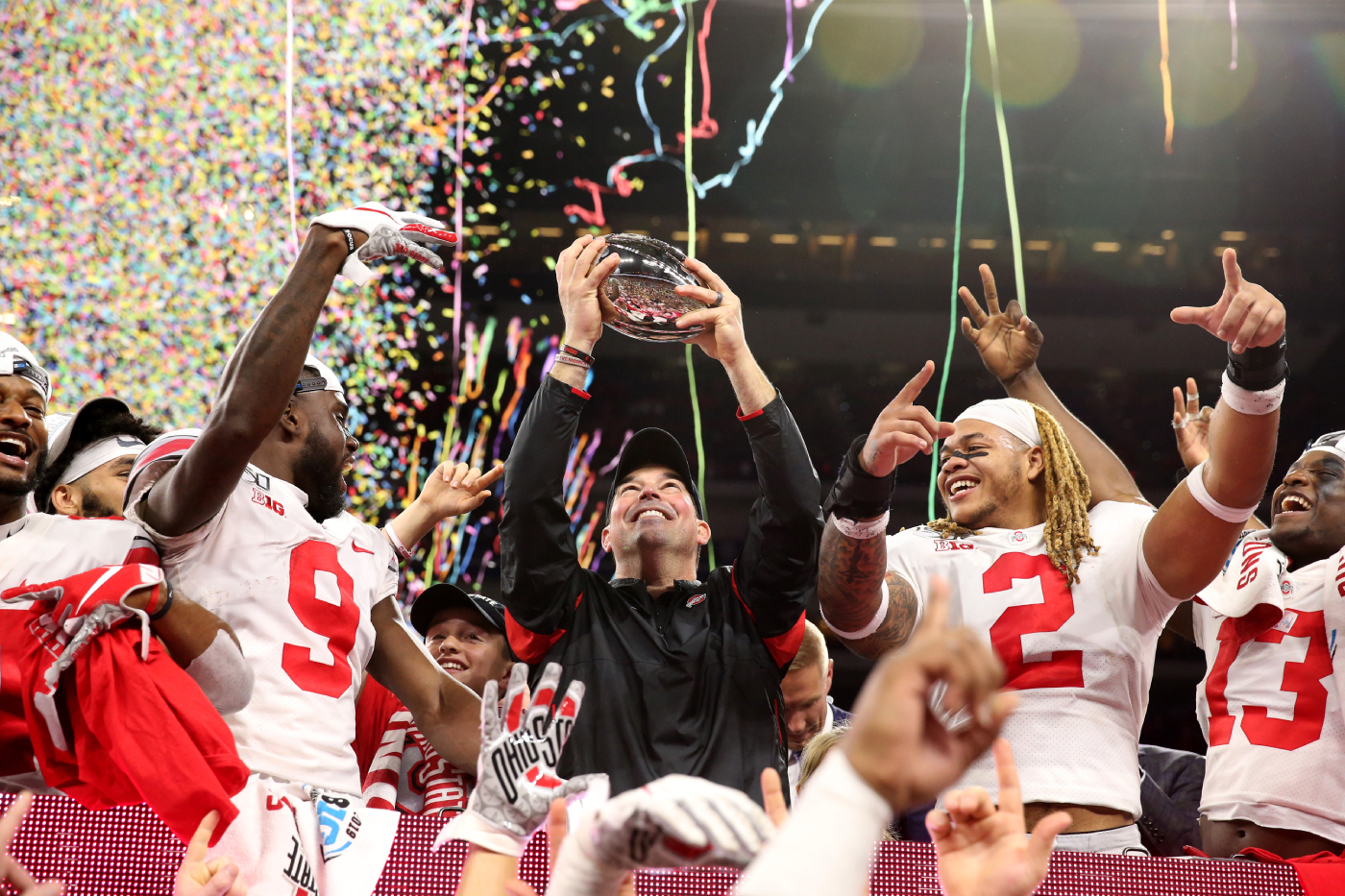 Ryan Day Was a Record-Setting Quarterback for Chip Kelly Before Becoming Ohio State's Head Coach
Ryan Day is one of the best coaches in college football for Ohio State. However, he was previously a successful quarterback for Chip Kelly.
Ryan Day is the head coach of one of the most prominent college football programs in the country — the Ohio State Buckeyes. Day ultimately got the job with the Buckeyes after having a ton of success as a coach throughout different levels of the sport. However, before becoming a coach, Day was also a pretty successful player. In fact, Day was a record-setting quarterback for Chip Kelly.
Ryan Day was a successful coach before going to Ohio State
According to his bio on Ohio State's site, Day started out as a tight ends coach at New Hampshire in 2002 before going to Boston College and then Florida as a graduate assistant from 2003 through 2005. Day then coached the wide receivers at Temple for a year before going back to Boston College and coaching the receivers there from 2007 through 2011.
However, after becoming the offensive coordinator for Temple and then Boston College, Day got a big-time chance in the NFL in 2015. Day was the quarterbacks coach for Chip Kelly's Philadelphia Eagles that season. The Eagles didn't have a great QB that year, as Sam Bradford was the starter, but he still found success with Day. He threw for 3,725 yards, 19 touchdowns, and 14 interceptions in 14 games.
After that lone season with the Eagles, Day was the quarterbacks coach for Kelly's San Francisco 49ers in 2016. Colin Kaepernick was the team's starter that year, and he also had success under Day. He threw for 2,241 yards, 16 touchdowns, and only four interceptions in 11 starts. He also ran for 468 yards and two touchdowns.
Day was ultimately only in San Francisco for one season, though, before becoming the co-offensive coordinator/quarterbacks coach under Urban Meyer at Ohio State in 2017. The Buckeyes' offense was elite under Day in 2017. OSU was sixth in the country in points per game, and quarterback J.T. Barrett ultimately had a great year, throwing for 3,053 yards, 35 touchdowns, and only nine interceptions. He also ran for 798 yards and 12 touchdowns.
He has had tremendous success as a head coach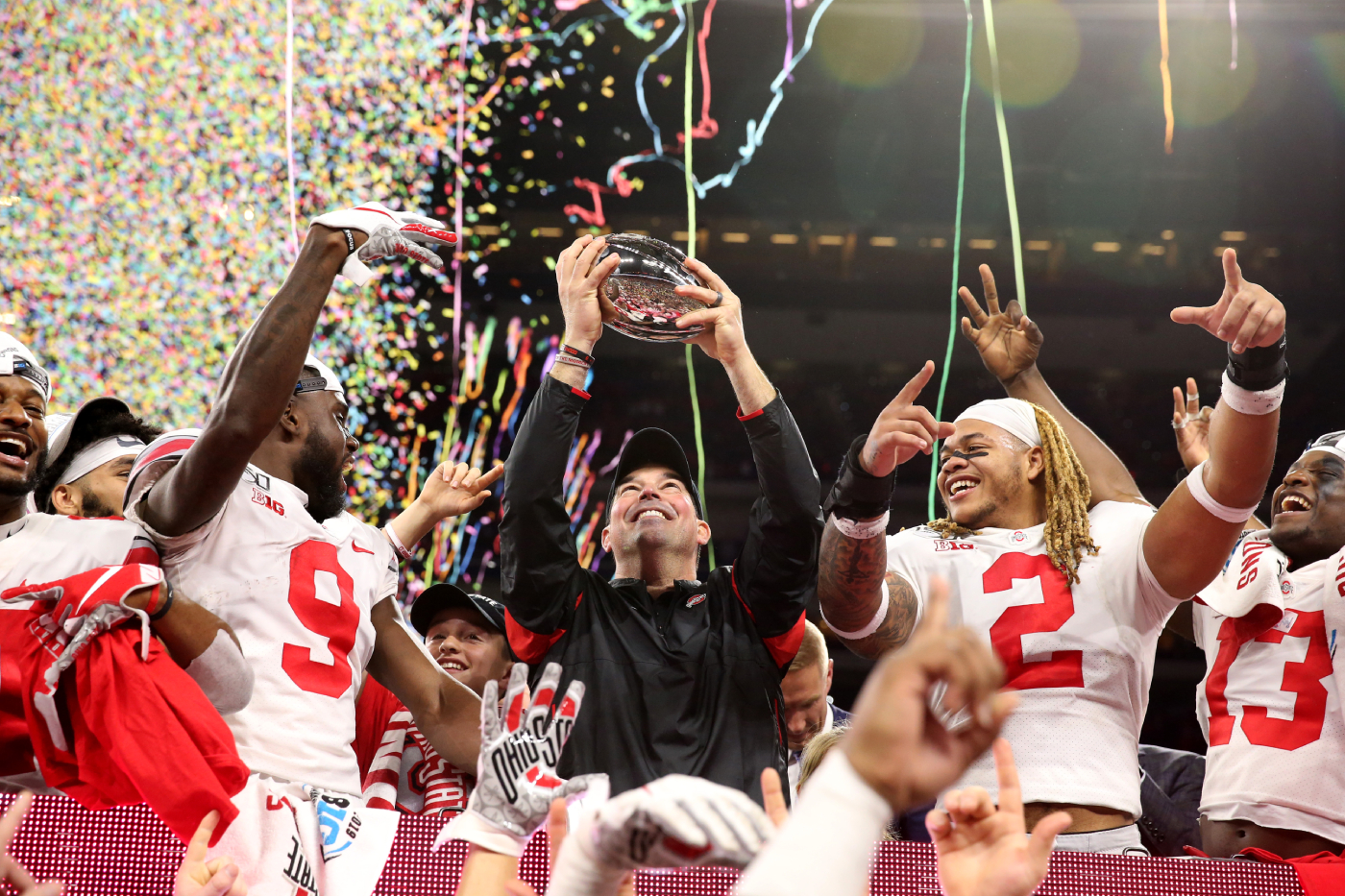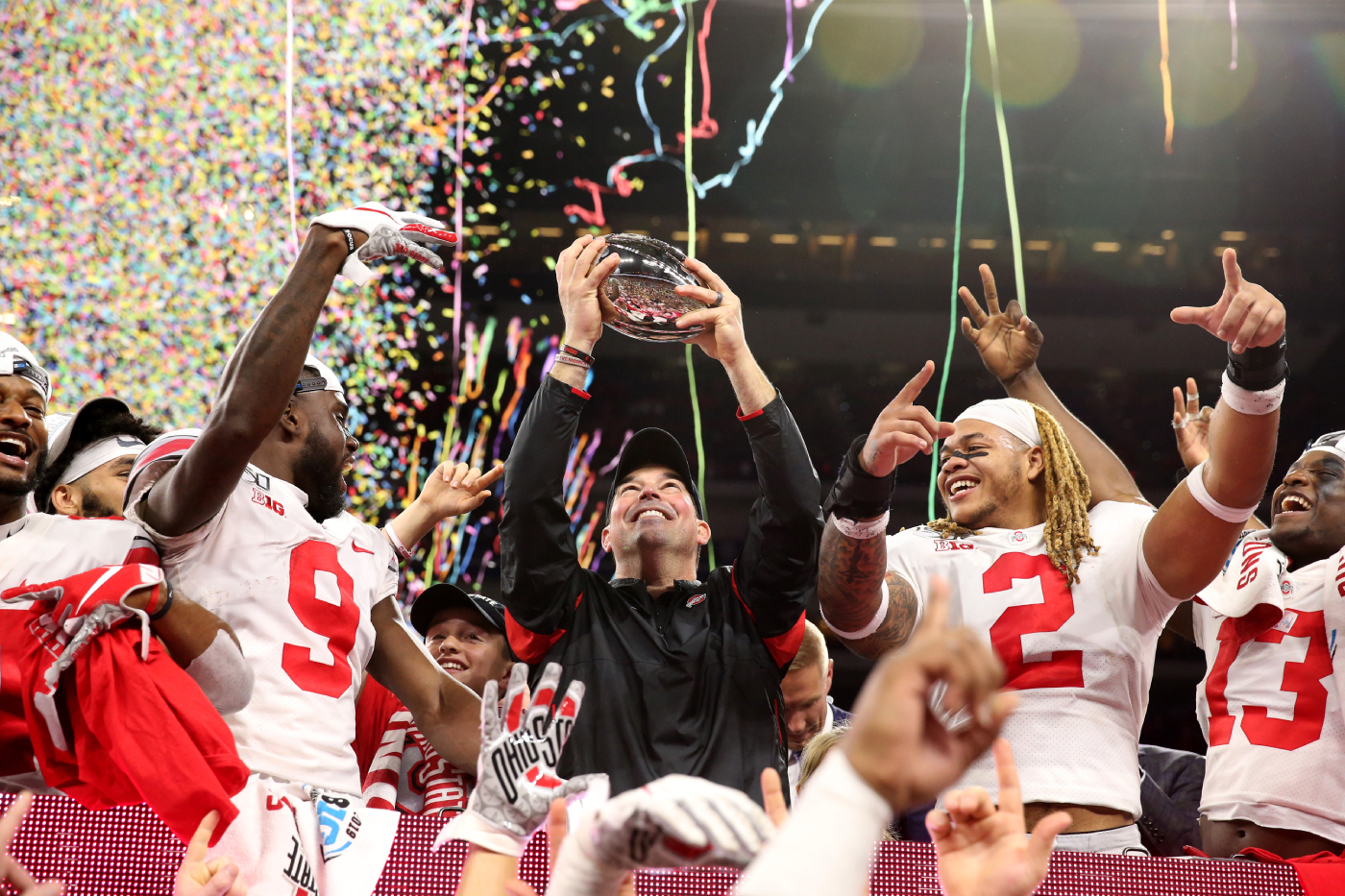 Day was the offensive coordinator and quarterbacks coach for the Buckeyes in 2018, but he got some head coaching experience during that season. Day filled in for Urban Meyer for three games that year, and the Buckeyes went 3-0 with a win over No. 15-ranked TCU.
Meyer retired after that season, though, and Ohio State then named Day as its head coach the same day that Meyer announced his retirement.
In Day's first full season as a head coach, Ohio State was one of the country's best teams. They started the year 13-0 and reached the College Football Playoff before barely losing to Clemson in the CFP semifinals, 29-23. 
The Buckeyes had an excellent quarterback in Justin Fields that season, who threw for 3,273 yards, 41 touchdowns, and three interceptions. They also had an outstanding running back in J.K. Dobbins, who ran for over 2,000 yards. This is in addition to having one of the greatest defensive players in Ohio State history in Chase Young. Along with Fields, Young was a Heisman finalist that year after recording 16.5 sacks.
Ryan Day was a record-breaking quarterback for Chip Kelly
Before Day's coaching career, he was a record-breaking quarterback for the University of New Hampshire Wildcats.
According to New Hampshire's site, Day was the 1996 New Hampshire Gatorade Player of the Year before going to UNH in 1997. Day ultimately became a three-year starting quarterback for the Wildcats and set nine school records. The records included: career touchdown passes, completions, completion percentage, and total offense. As of 2018, Day also still held the school single-game record for pass attempts with 65.
Chip Kelly, who later helped the Oregon Ducks become one of the most explosive offensive teams in college football, played a large part in Day's success. He was his offensive coordinator at UNH. USA Today reports that when Day was filling in for Meyer at OSU, Kelly even texted him, "You're built for this."
"There's never been a time I've seen him where the situation was too big for him," Kelly, who recruited Day, said to USA Today, "whether he was 12 years old or 39 years old."
Kelly also said that Day "never panics."
"Other kids, when they see pressure situations they kind of get a little helter-skelter," Kelly said, according to USA Today. "He was never like that. He's always been kind of mature beyond his years. And that's always shown, whether it was any sporting event he's ever been involved in, or if you watch him as a coach."
Ryan Day has become one of the best coaches in college football. His playing career proved he had it in him, too.
Stats courtesy of Sports Reference and Pro Football Reference