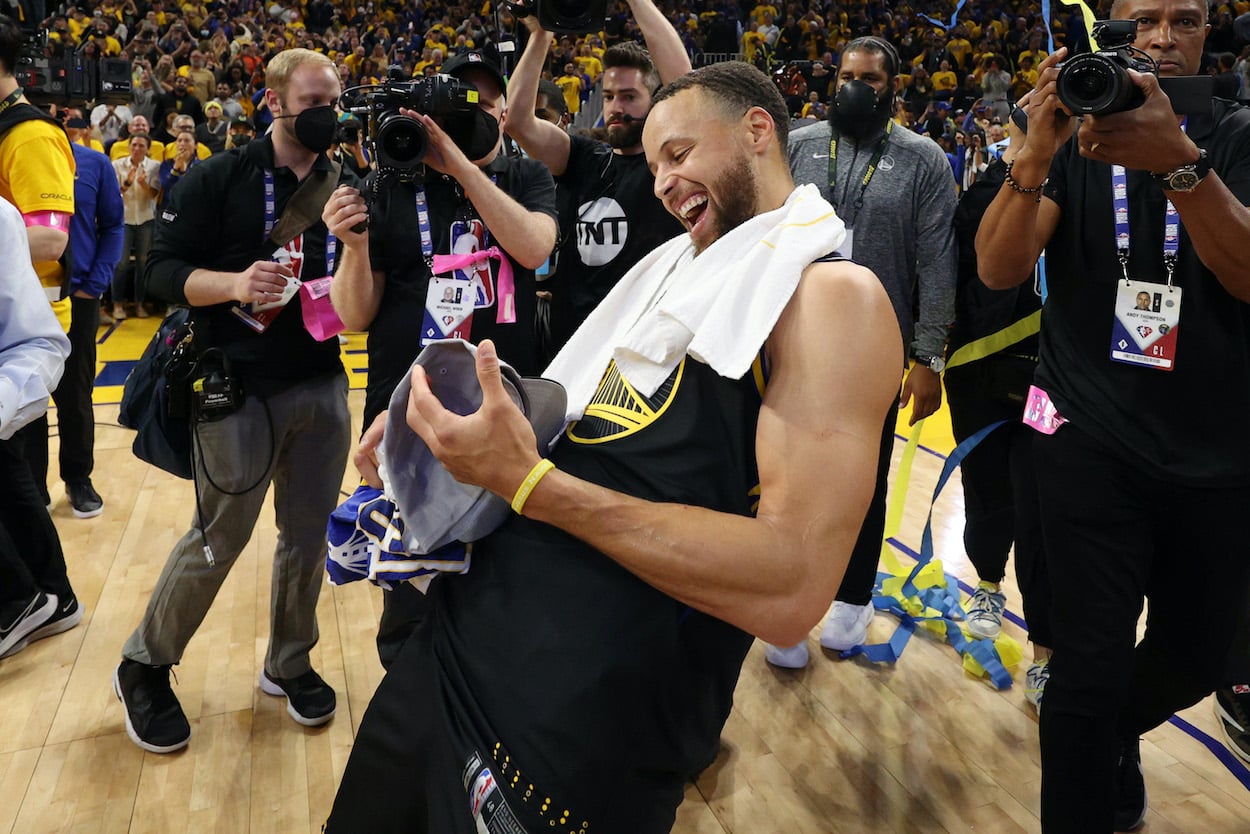 Ryen Russillo Calls Stephen Curry the 'Greatest Star You Could Ever Play With' Over LeBron James
NBA players should all want to be teammates with Stephen Curry, says Ryen Russillo.
The NBA GOAT debate is one that will never go away. It seems as if all sports talk-show hosts have clauses in their contracts that say they must have at least two or three GOAT segments scheduled every week, but no one ever talks about the greatest teammate ever.
According to NBA analyst Ryen Russillo, Stephen Curry holds that title.
Ryen Russillo believes Stephen Curry is the "greatest star you could ever play with"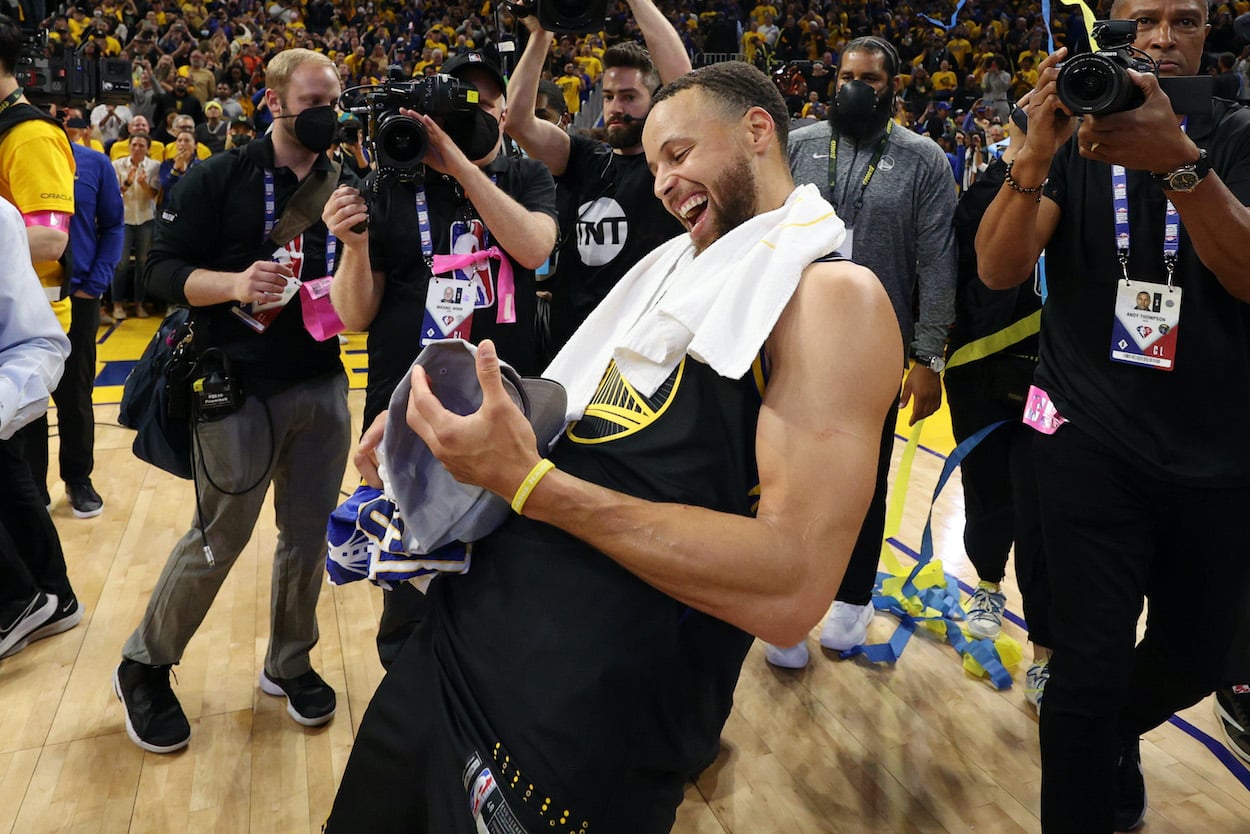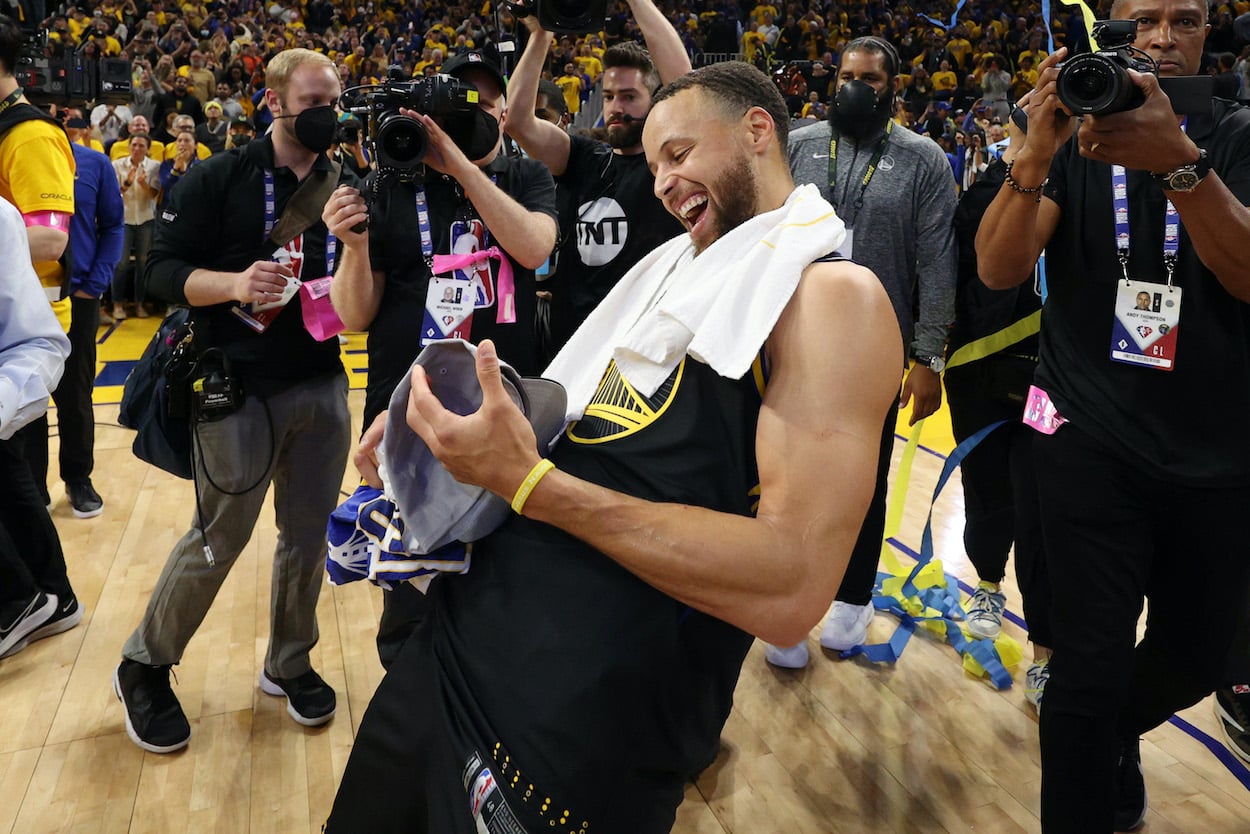 There's a lot that goes into being a good teammate. It's not just about being unselfish on the court and being a good leader. It's also about supporting your front office and making sacrifices to keep your team at the contender level year after year.
According to Russillo, that's Curry to a tee.
"Steph, to me, is the greatest star you could ever play with," Russillo told 95.7 The Game's Damon Bruce and Ray Ratto on Friday (h/t NBC Sports Bay Area). "There's other guys that would've started being a little bit more forceful, going, 'Hey, why are we taking all these picks?'
"Imagine LeBron James sitting there with three lottery picks. How much he'd be like [throwing] 1,000 soft jabs at you, making sure the public knew he didn't want any rookies. And that he would load them up and trade for DeAndre Jordan. Because that's the way he does business. … But he almost holds you hostage when you are ownership. He doesn't ever want you to feel comfortable."
Russillo: The Warriors' approach is "uncool now," but it's as effective as ever
The NBA has morphed into a race to see which team can acquire the most superstars, but the Warriors have kept the same core while still developing young talent for more than a decade. It's not the sexy strategy nowadays, but the results speak for themselves in Golden State.
"I think team concept is a very important thing that seems uncool now," Russillo said. "And I think the Warriors and Steph, they're the opposite of that. This is a group that selfless. Their personality — it's a guy like Steph that it all orbits around, a guy that gets it that almost no other NBA star in this generation gets it.
"They're just over the individual stuff in a way you just don't see in team sports, especially in the NBA, anymore."
Using the old-school strategy, the Warriors are now on their way to their sixth NBA Finals appearance in eight years. Maybe the rest of the NBA should've been taking notes years ago.
Like Sportscasting on Facebook. Follow us on Twitter @sportscasting19.