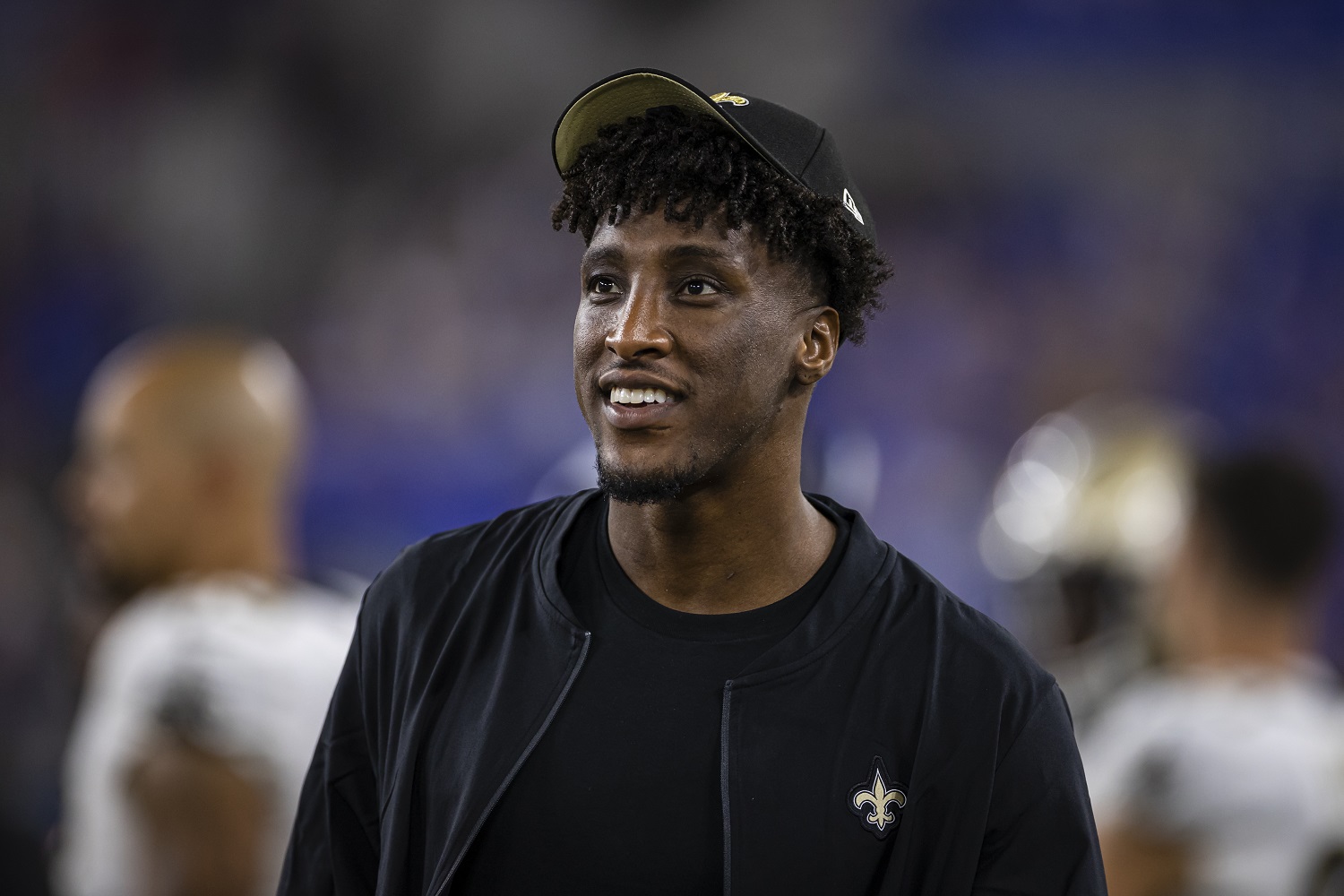 Saints Star Michael Thomas Apparently Didn't Have Time to Return Coaches' Calls Because His Landlord Was a Pest
Michael Thomas of the New Orleans Saints has filed a lawsuit against his California landlord seeking more than $1 million in damages.
When last we checked on them, the New Orleans Saints and star wide receiver Michael Thomas were trying to make nice after a tense start to training camp. Thomas angered the team by waiting so long to go under the knife after a rehab didn't pan out. The Saints upset the receiver because he suspected they trashed him to reporters.
All seems to be better these days, and now there's another alleged villain to distract from the original beef.
Michael Thomas is recovering from ankle surgery
Thomas missed nine games last season because of a left ankle injury suffered in the opening game. The Saints shut him down after Week 14 to save Thomas for the playoffs, but the talented receiver was ineffective. The New Orleans medical staff recommended surgery in March, but Thomas got a second opinion suggesting that rehabilitation was the better path.
The Saints agreed to let Thomas try rehabbing the ankle, with the stipulation that he would hit benchmarks along the way or else undergo the surgery as soon as possible. Fast forward to shortly before the start of training camp, when Thomas revealed that he had the operation in June.
Saints coach Sean Payton didn't hide his frustration as he met with reporters to open training camp. "The surgery took place, and obviously we would've liked that to happen earlier than later," Payton said. "And, quite honestly, it should've."
Not long afterward, NOLA.com reported that Payton, receivers coach Curtis Johnson, and Beau Lowery, who was the team's trainer at the time, all tried to reach Thomas during the offseason to check on his progress. Their calls and messages went unanswered.
Michael Thomas apparently didn't have time to return calls because of his landlord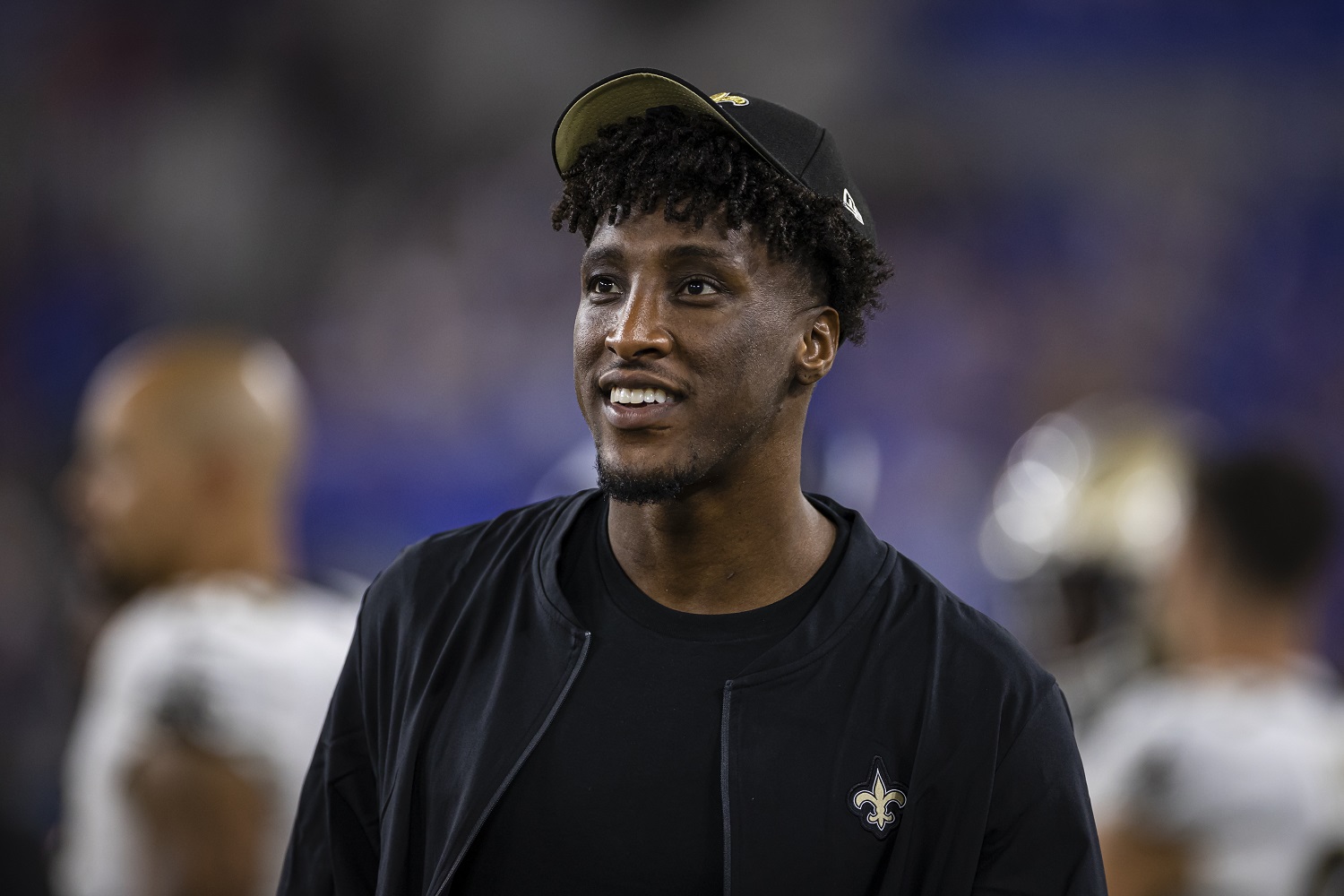 Thomas has filed a lawsuit against his California landlord and is seeking more than $1 million in damages, TMZ.com reported. Thomas had agreed to rent a six-bedroom, 9,800-square-foot mansion – complete with an impressive gym and two pools — in Los Angeles from Feb. 4 to April 5 for $60,000 a month.
Thomas reportedly is peeved that the landlord did not return his security deposit. The lawsuit also cites a litany of other complaints. He claims the landlord breached their contract by "repeatedly" dispatching people to the property unannounced, and that there were maintenance issues with one of the pools, the garage doors, and kitchen appliances.
Thomas, 28, said the unannounced visits interrupted his workouts while trying to rehabilitate the ankle. And that perhaps explains why Thomas was not answering calls from the Saints.
The receiver's return date is uncertain
The Saints haven't said when Thomas will return to action, though the regular-season opener on Sept. 12 against the Green Bay Packers is out of the question since the original projection called for the receiver to miss at least all of September.
On an encouraging note, Thomas joined the Saints in Baltimore for the preseason opener this month. Though wearing a walking boot, he caught some throws from quarterback Jameis Winston during warmups.
"It was great seeing him," Payton, according to NOLA.com. "He is doing well. He is ahead of schedule. He was excited to be around these guys, and we are excited to have him, but it wasn't this big 'Kumbaya' moment."
Perhaps there wasn't any singing, but the team and the player are at least communicating. Now, if Thomas could just get the landlord on the same page.
Like Sportscasting on Facebook. Follow us on Twitter @sportscasting19.