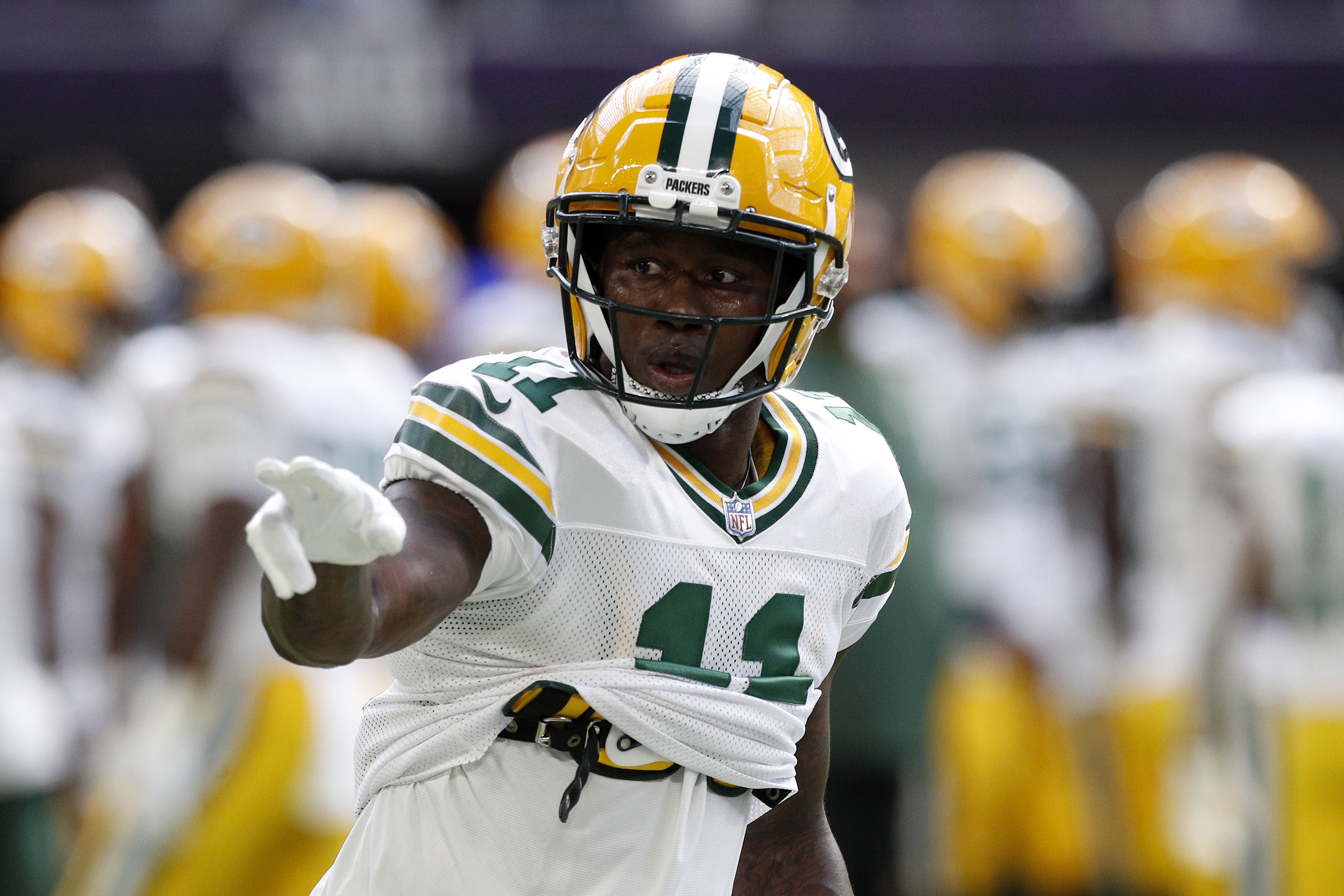 Sammy Watkins Hopes to Become 'Young Sammy' When He Returns to Where It All Began Against the Buffalo Bills
Green Bay Packers wide receiver Sammy Watkins is excited to face his former tea Sunday night.
The door is wide open for veteran Sammy Watkins. The Green Bay Packers wide receiver has a homecoming of sorts Sunday night when he travels back to where it all began. The opportunity for him to shine is staring him in the face when the Packers travel to take on the heavily-favored Buffalo Bills.
The Packers receiving corps is decimated, giving Watkins the opportunity to return to "young Sammy" when the teams clash in prime time.
Sammy Watkins had his two best seasons with the Buffalo Bills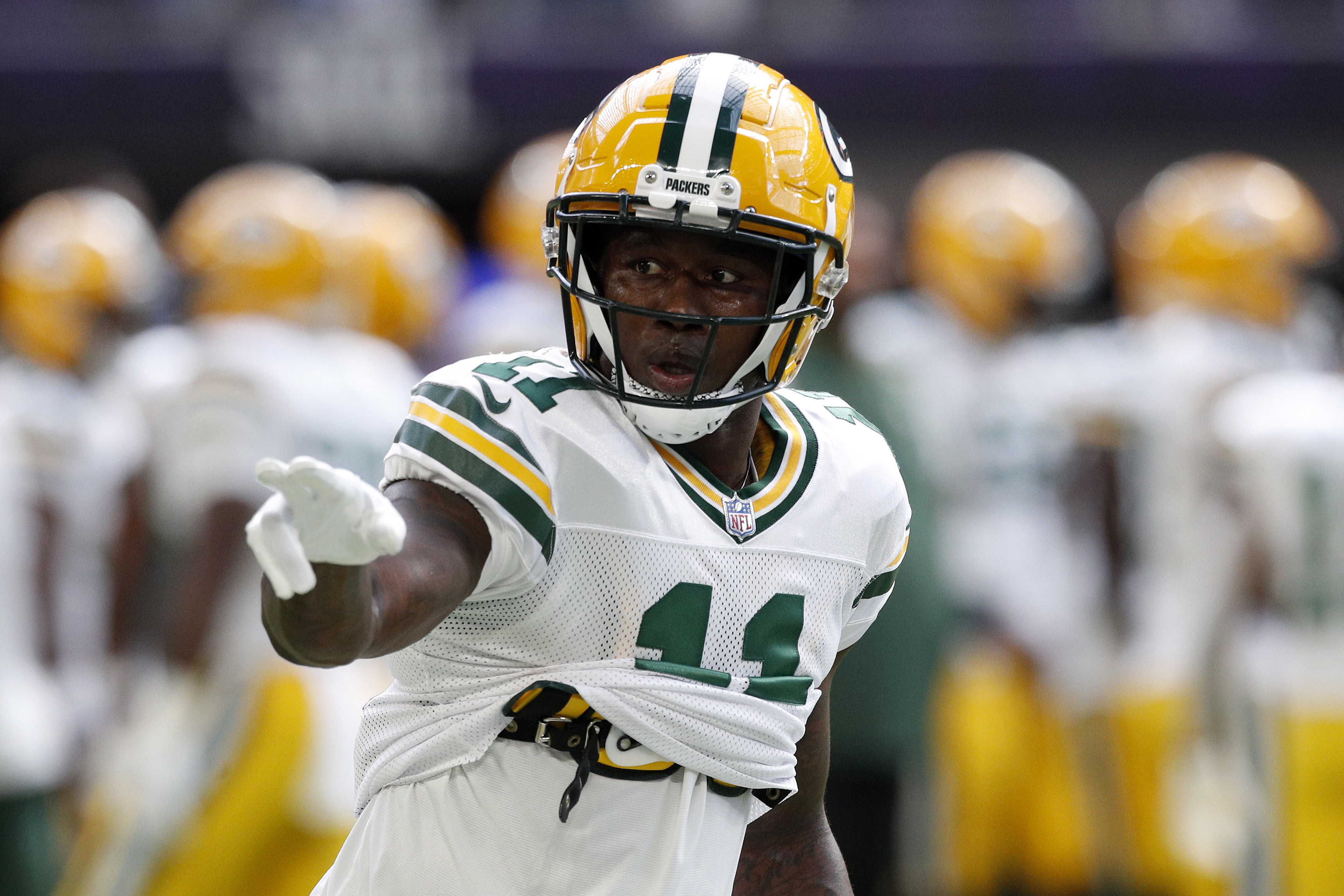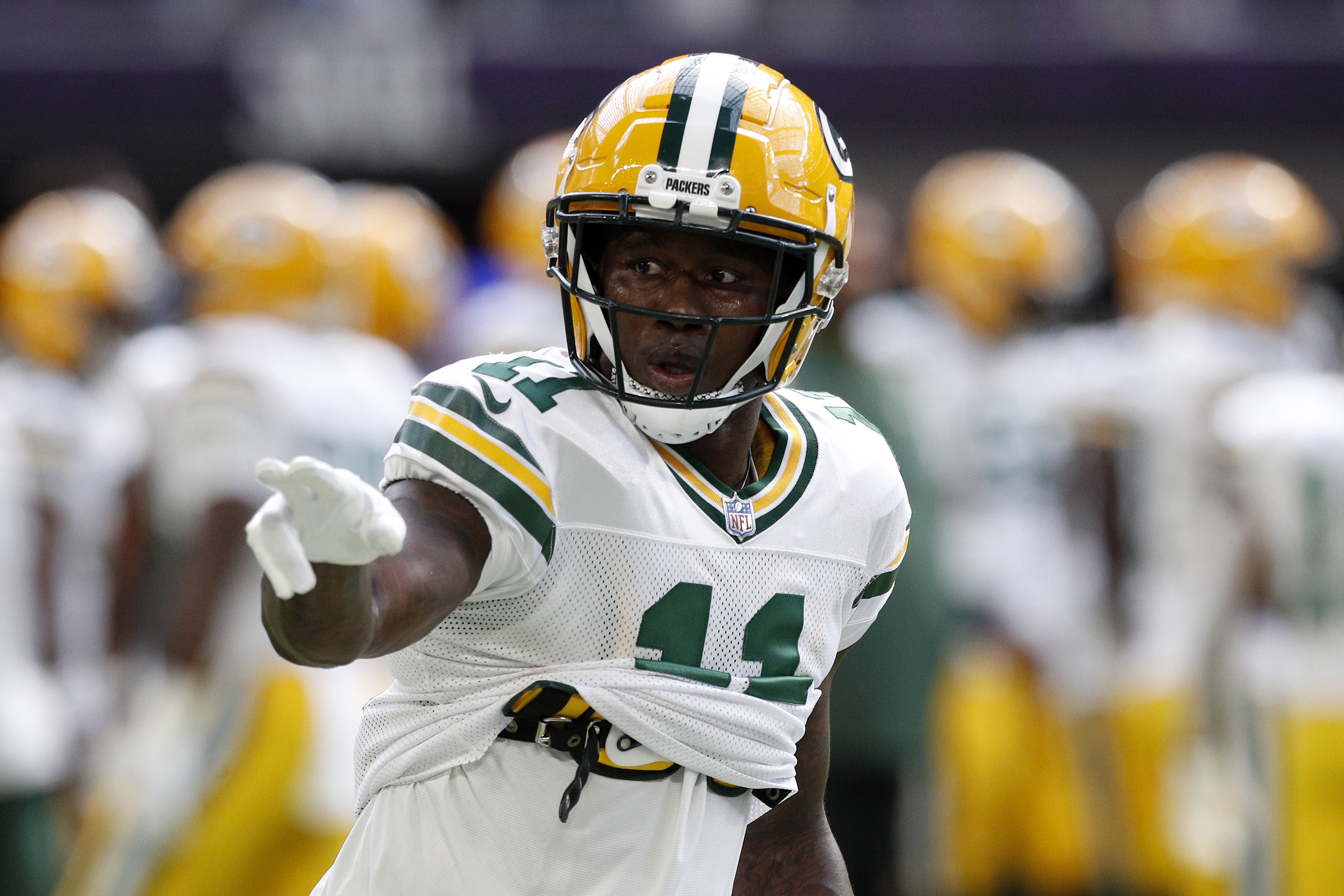 Wide receivers Allen Lazard and Randall Cobb are already out for the Packers. Rookie Christian Watson has been hobbled by a hamstring injury the last two weeks. Watkins could see plenty of action as he returns to the city where his NFL career began.
The Bills traded up to snag Watkins with the fourth pick in the 2014 NFL Draft. Buffalo cherished the 6-foot-1 wide receiver out of Clemson and sent the ninth overall pick in the draft, along with a first- and fourth-round pick in 2015, to move up five spots.
Watkins showed flashes of stardom, but his knack for getting injured overshadowed his performance. His first two seasons were solid, racking up 982 yards and six touchdowns as a rookie and following it up with his lone 1,000-yard season. Watkins had 1,047 receiving yards and a career-high nine touchdowns in Year 2.
He missed half the 2016 season with a foot injury and then was traded to the Los Angeles Rams before the 2017 season. He played one year with the Rams and has played with three teams since.
Watkins is in his first year with the Packers. Injuries have limited him to three games. He has eight catches for 147 yards.
Watkins excited about his return to Buffalo
The Packers are struggling. They have lost three straight in games they were favored to win. The offense has sputtered as Green Bay fell to 3-4. The Packers face their toughest task of the season Sunday night when they play at the Bills. Buffalo is a 10.5-point favorite.
Despite his short time in Buffalo, Watkins said he's eager to return to the place where his NFL career began.
"I had some of my best times there," Watkins said, per Packers.com. "It's definitely going to be weird, but I just can't wait to get there and get those old feelings back when I was just a young Sammy."
Although he's excited for his homecoming, his focus is trying to fix a struggling Packers passing game. He believes the wide receivers are close to putting things together and getting to where they want to be.
"You gotta be on point as far as knowing every little detail on route-running, blocking, and if you're not on point, you're going to look bad in certain situations," Watkins said. "Our group has been doing pretty good. Have we been doing our best? No, but we've been playing with great effort. We have to get better with the small details."
Watkins says the Bills are the best in the NFL, but he's ready to show the country that the Packers can play with the best.
"This is my first time being able to play against my team that drafted me and (I'm) excited," Watkins said. "Hopefully, we get over the hump and try to beat those guys. That's the best team so far in the NFL. It's going to be Sunday Night Football. The world's gonna be watching."
Have thoughts on this topic? Keep the conversation rolling in our comments section below.