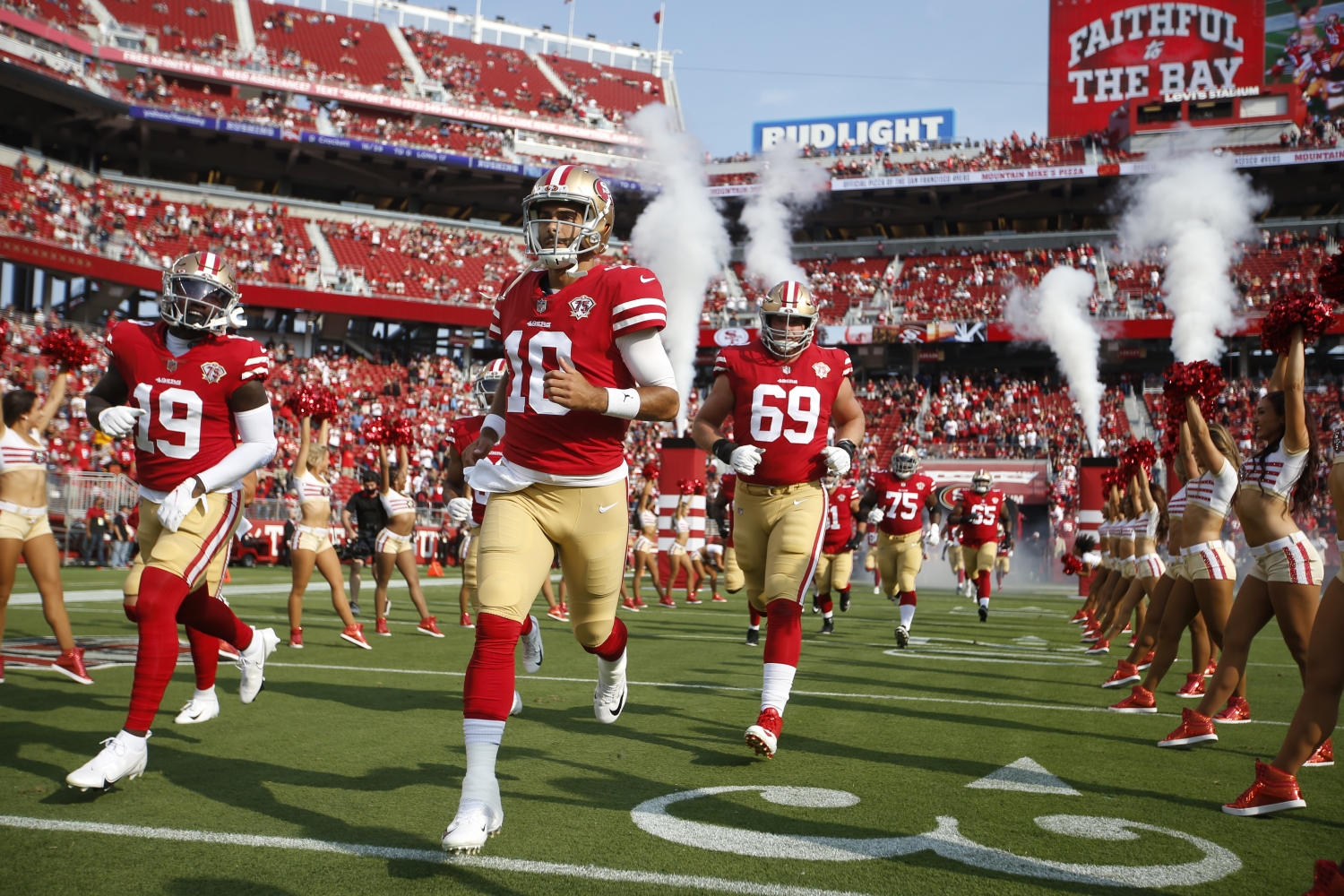 The San Francisco 49ers Just Dropped a Major Hint About What Lies Ahead for Jimmy Garoppolo
Jimmy Garoppolo watched the 49ers draft his eventual successor in April. However, San Francisco just dropped a major hint about what lies ahead for the veteran quarterback.
The San Francisco 49ers came agonizingly close to winning a Super Bowl title in 2019 with Jimmy Garoppolo as their starting quarterback. But ever since Kyle Shanahan's squad squandered a fourth-quarter lead to Patrick Mahomes in the biggest game of the year, Tom Brady's former backup has faced plenty of questions about his long-term future with the franchise.
Should that be a surprise?
Not really.
After all, Garoppolo has struggled to stay on the field dating back to his days with the New England Patriots. In fact, the 29-year-old quarterback enters Week 1 with only 32 career starts. Of course, that still puts him well ahead of the highly-hyped prospect who projects to take his job at some point: Trey Lance.
The third overall pick of the 2021 NFL Draft certainly has an intriguing set of physical tools. Blessed with an elite combination of size, speed, and arm strength, the former North Dakota State standout may become an elite NFL quarterback one day. But given his lack of experience (he only played 19 games in college), Lance still seems like a strong candidate to sit and develop behind a proven starter.
Speculation has swirled all offseason about San Francisco's plan for the most important position in sports. On one hand, it would make sense to let Garoppolo play out the penultimate year of his contract and transition to Lance in 2022.
On the other hand, it would make sense to move on from a quarterback who misses too much time with injuries and roll with a physically gifted prospect who boasts superstar potential.
Shanahan might be the only person who knows when the transition will happen, but the 49ers just dropped a major hint about what lies ahead for their incumbent starter.
On Wednesday, the team announced its slate of captains for the 2021 season. To no surprise, George Kittle, Arik Armstead, and Trent Williams earned the prestigious honor.
The most interesting name on the list?
Jimmy Garoppolo.
His inclusion doesn't seem like a total shock. He's one of the highest-paid players on the team, he plays the most pivotal position on the field, and he's been with the organization since 2017. All of those factors made him a natural choice to wear the "C" on his chest again.
What does this mean for Garoppolo's future?
By earning a captaincy role, it's clear he will remain the leader of the offense for at least another year. The 49ers have a rock-solid roster that looks capable of going on a deep playoff run. They may not measure up to the Tampa Bay Buccaneers and Green Bay Packers, but they certainly seem like a viable threat to win the NFC West or at least earn a wild card spot.
Does Garoppolo give the 49ers a better chance to win a title over the long haul?
Most likely not. Lance has the upside to become a top-five player in the league. The same cannot be said of his mentor.
However, even Lance's biggest supporters would have to admit he needs some seasoning. So, sticking with Garoppolo for 2021 makes the most sense for a San Francisco squad that has legitimate Super Bowl aspirations.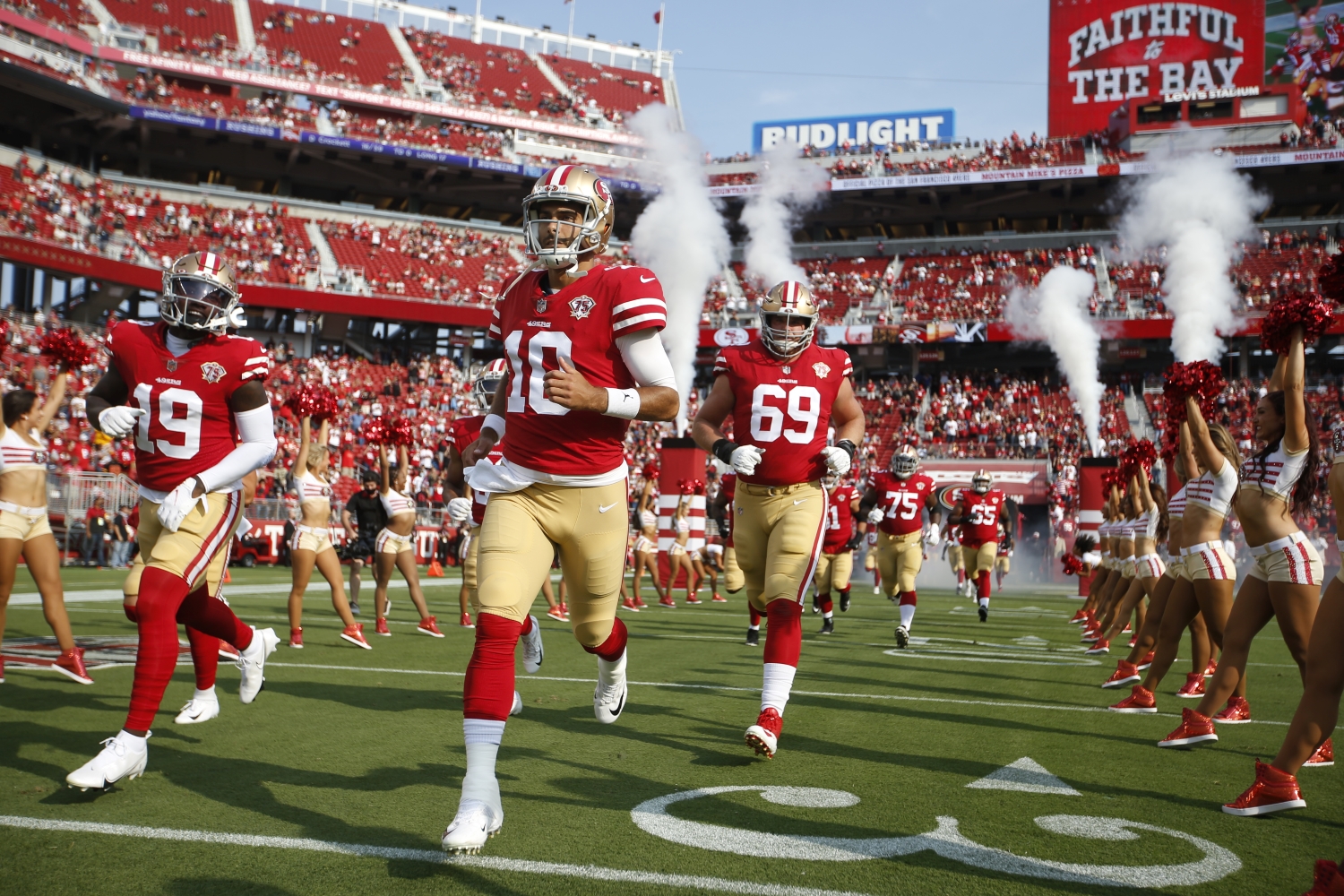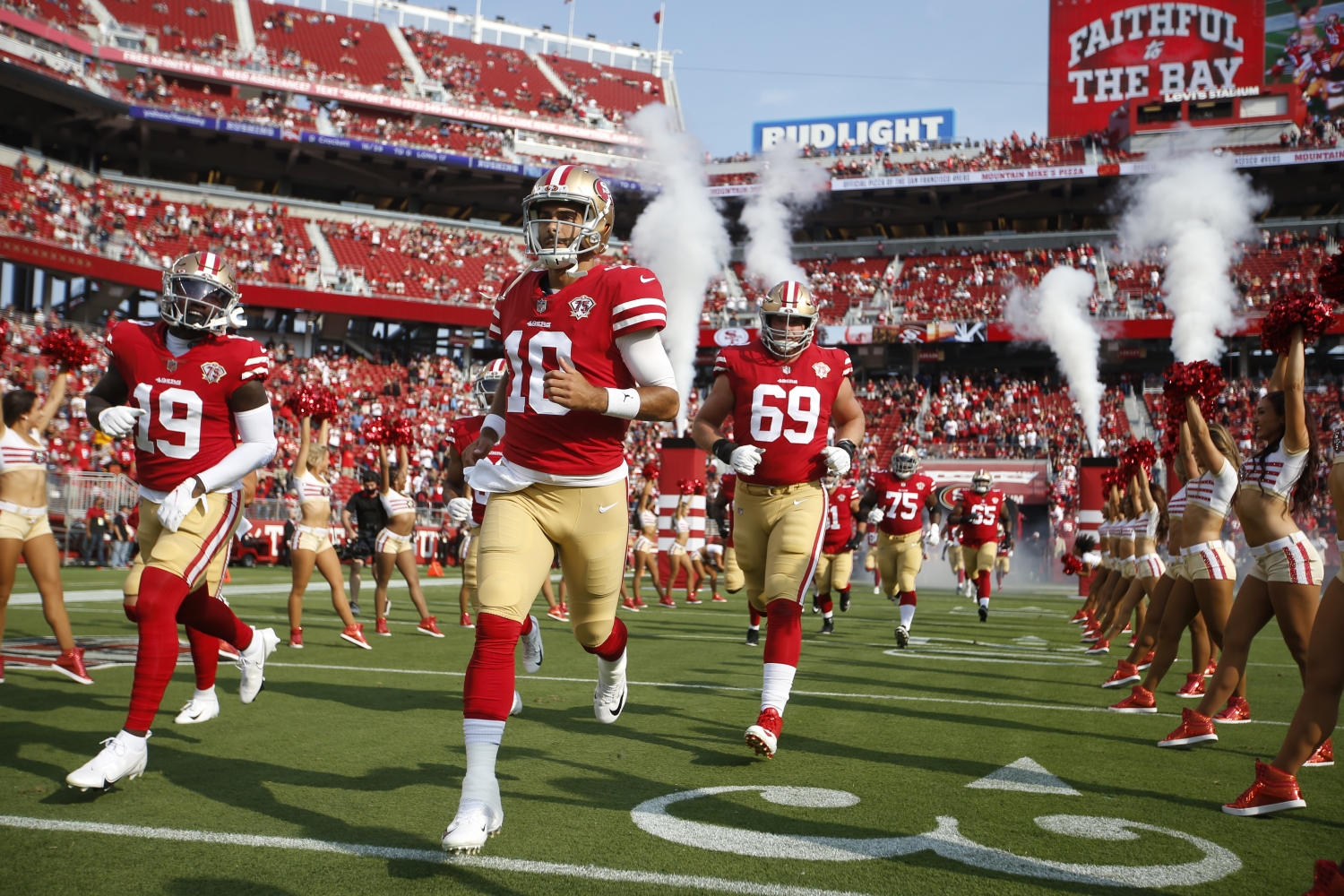 Ultimately, the fact the veteran got named a captain should put an end to rumors about Lance taking over anytime soon. Garoppolo is still the unquestioned leader of the team (for now), and he has a chance to prove his critics wrong by staying healthy, playing efficient, mistake-free football, and stepping up in the postseason.
That doesn't change the fact that he will get replaced at some point. As soon as the 49ers traded multiple first-round picks to move up to the No. 3 spot in the 2021 draft, that told the whole story. Plus, it's not as if Garoppolo has lived up to expectations since he signed a $137.5 million contract extension in February 2018.
Still, perhaps the Lance pick will lead to a career year from a quarterback who obviously earned Bill Belichick's respect in New England.
That would be incredibly ironic, right?
Back in 2014, Tom Brady watched the Patriots draft his heir apparent, and he proceeded to go on an unprecedented streak of success that has yet to stop since he left New England. After inspiring TB12 to take his game to another level, perhaps Garoppolo will re-live that experience from a different perspective in San Francisco.
Unfortunately for the 49ers, they paid an expensive price to secure his successor.
So, even if the fifth year of the Jimmy Garoppolo era goes better than ever, don't expect the experiment to continue in 2022.
All statistics courtesy of Pro Football Reference. All contract data courtesy of Spotrac.