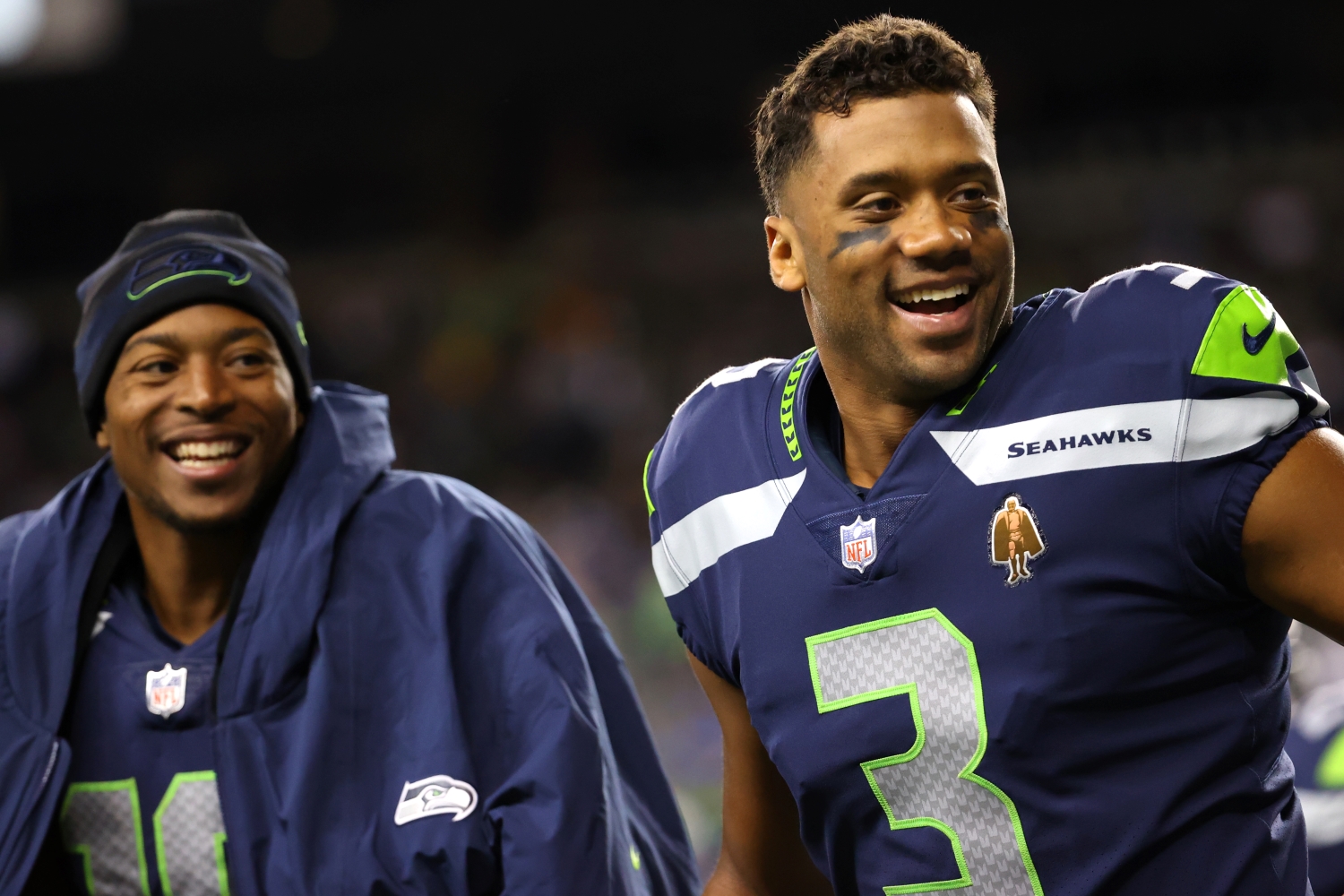 Russell Wilson's Future Suddenly Looks Much Brighter Thanks to a Season-Altering Turn of Events
Russell Wilson may not have much time left in Seattle. Luckily for the superstar quarterback, a season-altering turn of events should make his job much easier in 2021.
Coming off another disappointing postseason defeat, Russell Wilson raised serious doubts about his future with the Seattle Seahawks. In fact, he went so far as to have his agent release a trade destination list that included the Dallas Cowboys and the New Orleans Saints.
Will Wilson retire as a Seahawk?
That possibility still exists.
Then again, persistent pass-protection issues, a below-market contract, and a lack of input on personnel decisions could motivate the future Hall of Famer to eventually force his way out of Seattle. For now, though, Wilson remains the unquestioned leader of a franchise that hasn't advanced past the Divisional Round since 2014.
As a team with legitimate Super Bowl aspirations, the Seahawks undoubtedly have a talented roster. Yet heading into Week 1, the reigning NFC West champions still appeared in danger of having to face the Indianapolis Colts without one of their most valuable players.
Luckily for Wilson, his future suddenly looks much brighter thanks to a season-altering turn of events.
It's no secret that Seattle has dealt with contract-related drama for months. Fans watched the Jamal Adams situation take a few twists and turns before it ultimately ended with the All-Pro defensive back signing a four-year, $70 million extension.
However, the front office also faced an important decision about a far more valuable position.
Left tackle Duane Brown decided to stage his own version of a holdout by only taking part in team meetings and walk-throughs during the spring and summer. The four-time Pro Bowler did not participate in practice, which created obvious questions about his availability for the upcoming season.
Still, the Seahawks didn't adjust or extend the 36-year-old's contract.
To no surprise, the team's star quarterback fully supported the idea of getting Brown back on board. For all of the problems Seattle has up front, the 6-foot-4, 315-pound veteran provides the team with a reliable blindside protector who excels at keeping pass rushers at bay. And without him, the Seahawks don't boast nearly the same potential on offense.
Fortunately for Wilson, he doesn't have to worry about a life without Brown. At least, not for another year.
On Monday, the decorated signal-caller watched arguably his most important teammate take the field for the first time since the 2019 season. Even though Brown missed plenty of reps, his return represented a huge win for an offense that desperately needs him in the lineup.
"He's really healthy right now and I'm really thrilled about that for him," head coach Pete Carroll said during his Monday press conference. "It was one of the things we realized about the process of it that we would not wear him down at all during camp. So he's got fresh legs coming in. He wants to play tight end. We probably won't get that chance, but he's asking."
Did Brown get the raise he wanted from the Seahawks?
According to a tweet from ESPN's Jeremy Fowler, the two sides have "discussed potential solutions to his situation in recent days." Although Seattle does not want to extend Brown's contract, the team has "discussed adjustments to his final year."
For Wilson, the future looks much brighter thanks to Monday's season-altering turn of events. As long as Brown continues to play at a high level, his quarterback should have no problem putting up big numbers by throwing to the talented receiver tandem of DK Metcalf and Tyler Lockett. Plus, Seattle possesses far more upside running the ball with a Pro Bowler at left tackle rather than 2018 fifth-round pick Jamarco Jones.
Heading into the Colts game, Wilson can feel confident about his chances of getting off to a hot start. And with Brown ready to roll for a 14th NFL season, the Seahawks officially watched a potential problem disappear.
But that doesn't mean the Lombardi Trophy will make its way back to Seattle.
After all, despite having an offense that features several bonafide stars, it's hard to get too excited about what Carroll has on the other side of the ball.
Sure, Bobby Wagner still ranks as one of the best linebackers in the league. And the Seahawks clearly have big plans for Adams based on his record-setting contract. But the defense simply lacks proven playmakers outside of those two All-Pros.
A secondary that used to boast big names like Earl Thomas and Richard Sherman will rely upon rookie fourth-round pick Tre Brown and 2018 fifth-rounder D.J. Reed at corner. Meanwhile, the success of the front seven hinges on big jumps from recent early-round selections like L.J. Collier, Jordyn Brooks, and Darrell Taylor.
Ultimately, the Seahawks don't appear well-stocked enough to stop the Tampa Bay Buccaneers and Green Bay Packers.
So, even if the presence of Duane Brown helps Russell Wilson rack up prolific passing stats, he seems destined to fall short of winning a second Super Bowl ring.
Not that that's anything new, right?
Like Sportscasting on Facebook. Follow us on Twitter @sportscasting19.