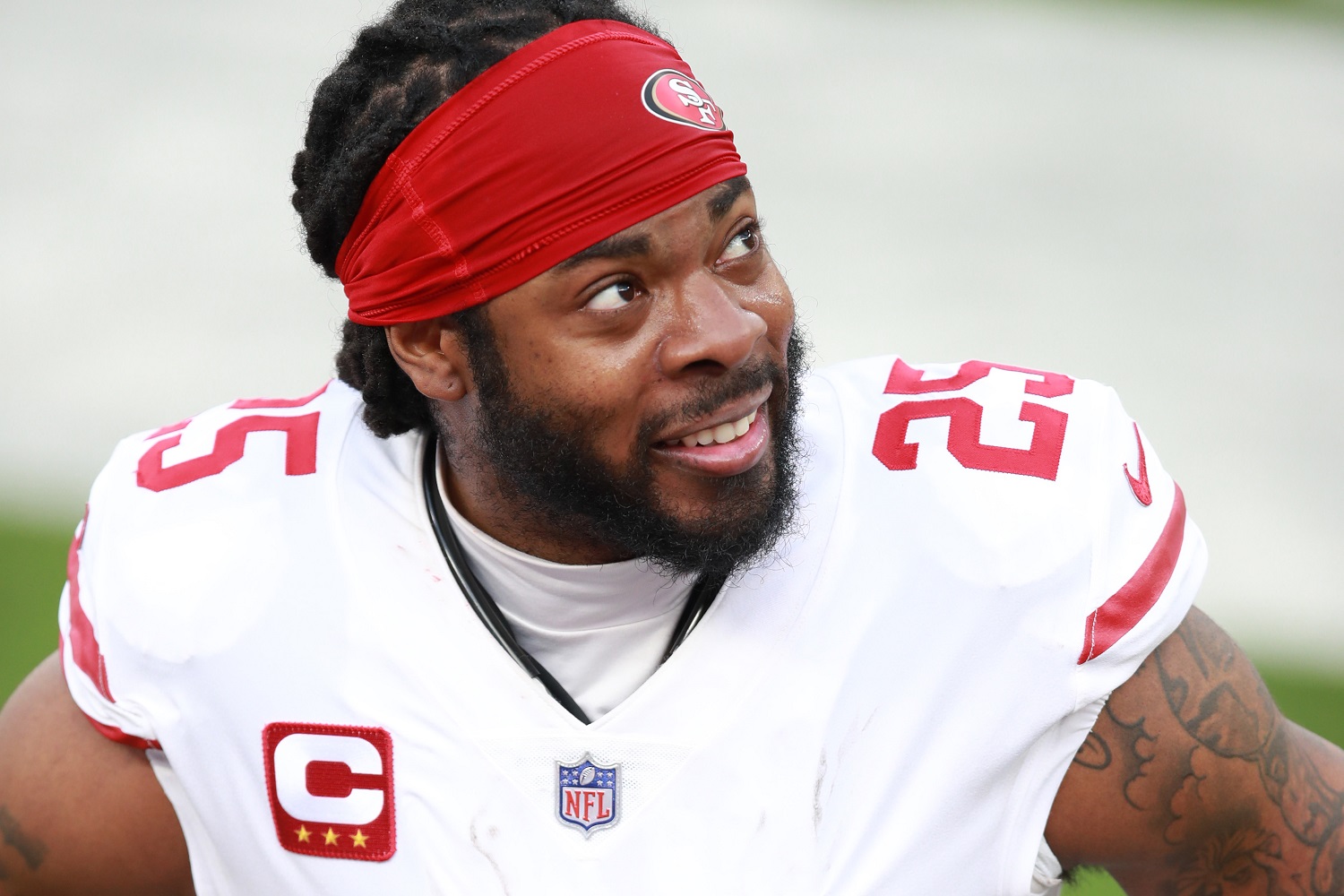 Richard Sherman Might Have Negotiated an End to His NFL Career
Richard Sherman is arguably the most prominent player remaining on the NFL free-agent market. His age and contract demands are working against the five-time Pro Bowl selection.
Richard Sherman may have retired from the NFL without even realizing it. The three-time first-team All-Pro pick appears to have badly overplayed his hand in NFL free agency. Now claiming to be pursuing a specific strategy in picking a team, Sherman's best hope for returning for an 11th pro season is an injury to a starting cornerback once training camps open next month.
Richard Sherman remains a big unsigned name in the NFL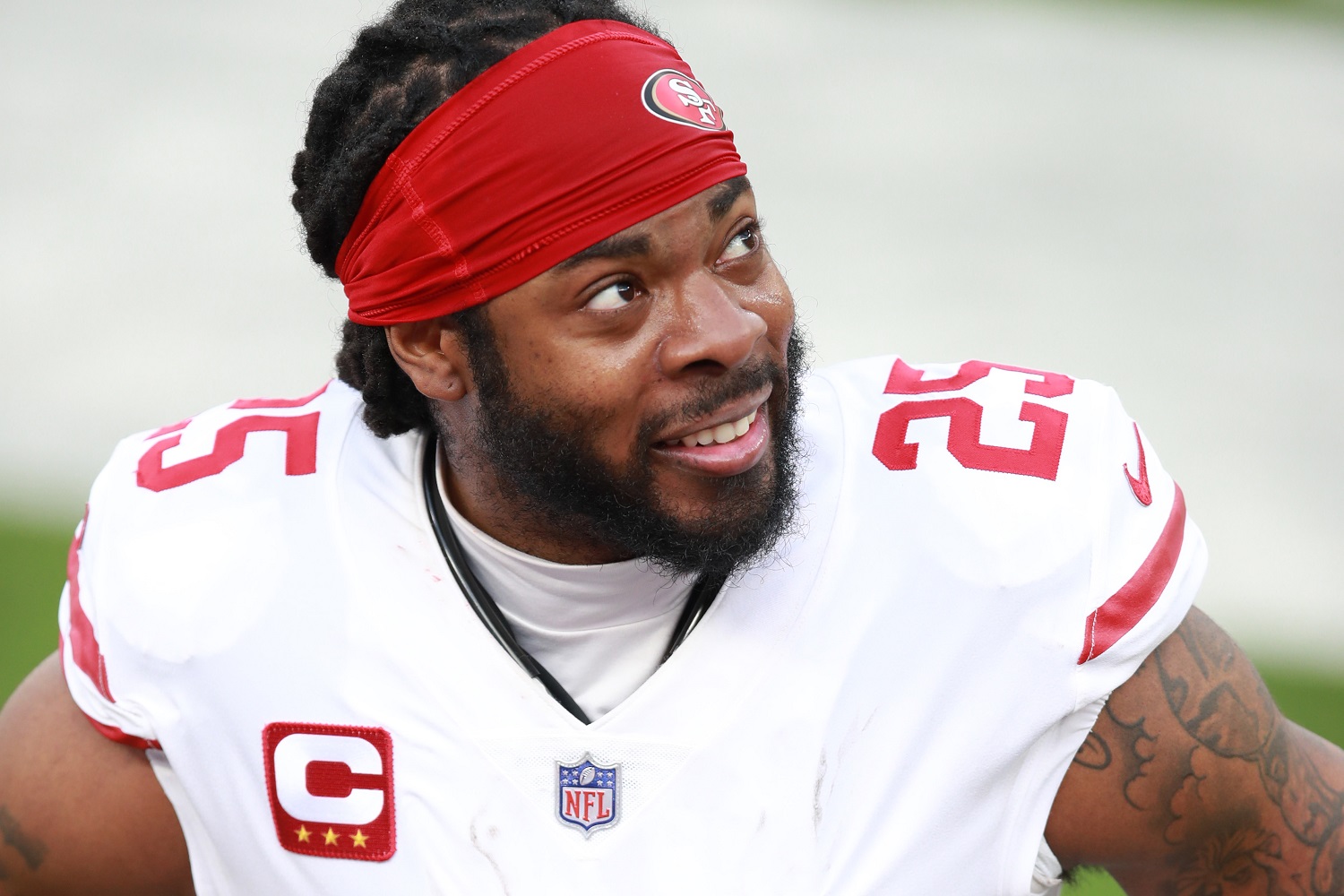 The hit to the NFL salary cap resulting from the pandemic has made it a challenging year for free agents. But that's not to say that players didn't score big money. Notable among them were tackle Trent Williams, staying with the San Francisco 49ers for $138 million; Pittsburgh Steelers linebacker Brad Dupree, jumping to the Tennessee Titans for $82.5 million; and New England Patriots guard Joe Thuney, signing with the Kansas City Chiefs for $80 million, according to Spotrac.com.
Among cornerbacks, William Jackson (Washington Football Team), Shaquill Griffin (Jacksonville Jaguars), Adoree' Jackson (New York Giants), and Ronald Darby (Denver Broncos) agreed to deals netting between $30 million and $40.5 million).
However, the market for 33-year corners, even one as accomplished as Sherman, was soft. Janoris Jenkins landed $15 million over two years from the Titans, but no one else over the age of 27 other than Jackson struck an eight-figure deal. That strongly suggests that Sherman overplayed his hand.
"It's believed that his contractual demands have kept teams from seriously pursuing the 33-year-old defensive back," Pro Football Talk's Mike Florio wrote.
Sherman's options seem to have dried up quickly
Sherman entered the NFL in 2011 as a fifth-round draft pick out of Stanford and played seven seasons for the Seattle Seahawks. The contract he signed with the San Francisco 49ers in 2018 was for $27.15 million over three years, which was below his final deal (four years, $57.4 million) in Seattle but still a sizable chunk of change. If he was trying to land anything close to that this offseason after missing 11 games last fall, then Sherman misread the market.
Sherman overestimated interest because he thought more teams would show aggressive interest like that from Jon Gruden. The Las Vegas Raiders coach practically tampered with the then-49ers defender before the Super Bowl. "Richard Sherman, if you are a free agent, which there is a rumor you are, we are looking for an alpha presence in our secondary," Gruden told him during a podcast Sherman co-hosted with Cris Collinsworth.
Florio reported that some league observers believe the 49ers won't bring Sherman back under any circumstances. Naturally, there was conjecture about a Seahawks reunion, and the New Orleans Saints reportedly kicked the tires on signing Sherman. Other than that, however, there has been minimal chatter.
The cornerback claims to be pursuing a specific strategy
Bloomberg News interviewed Sherman for a Friday story about Nurosene Health Inc., described as a wellness technology company striving to improve brain health. Sherman is a backer and a spokesman for the company, which recently started trading on the Canadian Securities Exchange.
When the talk turned to football, Sherman did not identify prospective employers for the upcoming NFL season. Rather, he explained that he's taking a strategic approach to determining his future.
"I want to get to a team that's competing for a championship, so that's what I'm focused on and waiting for a right opportunity," he said. "When it comes, that's where I'll be."
Having earned $82.7 million in his career thus far, Sherman possesses the luxury of being choosy. Still, it sounds like he has priced himself right out of the NFL unless he sets his financial sights lower.
Like Sportscasting on Facebook. Follow us on Twitter @sportscasting19.