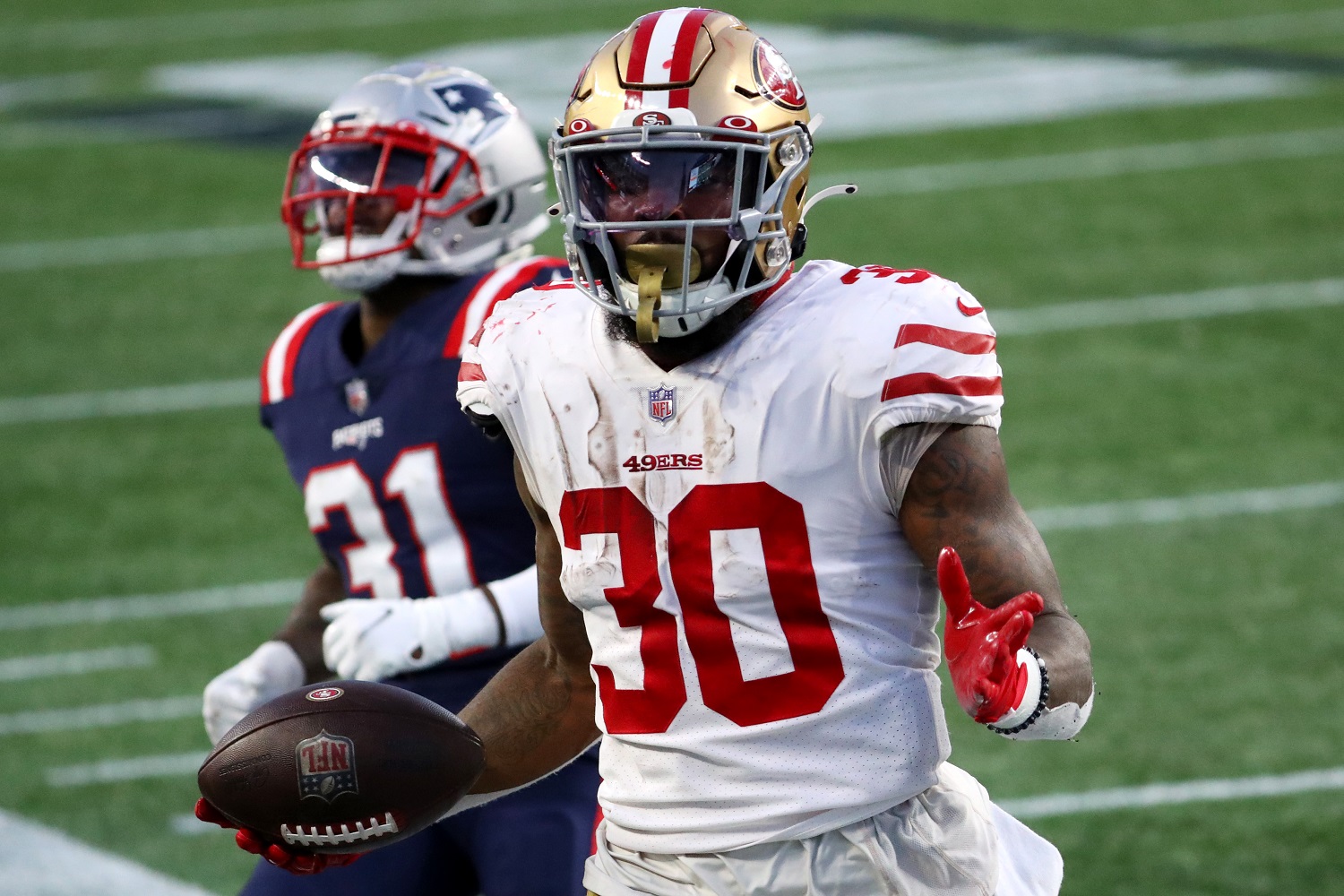 The San Francisco 49ers' Offense Has Been Thrown for a Loss by a Bizarre Injury
Jeff Wilson Jr. ripped up his knee while standing up after a workout. The running back's subsequent surgery will be a blow to the San Francisco 49ers' offense.
The San Francisco 49ers' 2021 season was off and running thanks to free-agent moves and the NFL draft. And then Jeff Wilson Jr. set the organization back by sitting down.
When someone writes the definitive book of crazy sports injuries, the fourth-year running back will get his own chapter following an unfortunate mishap at the 49ers' training facility.
Jeff Wilson Jr. will miss the start of the 2021 NFL season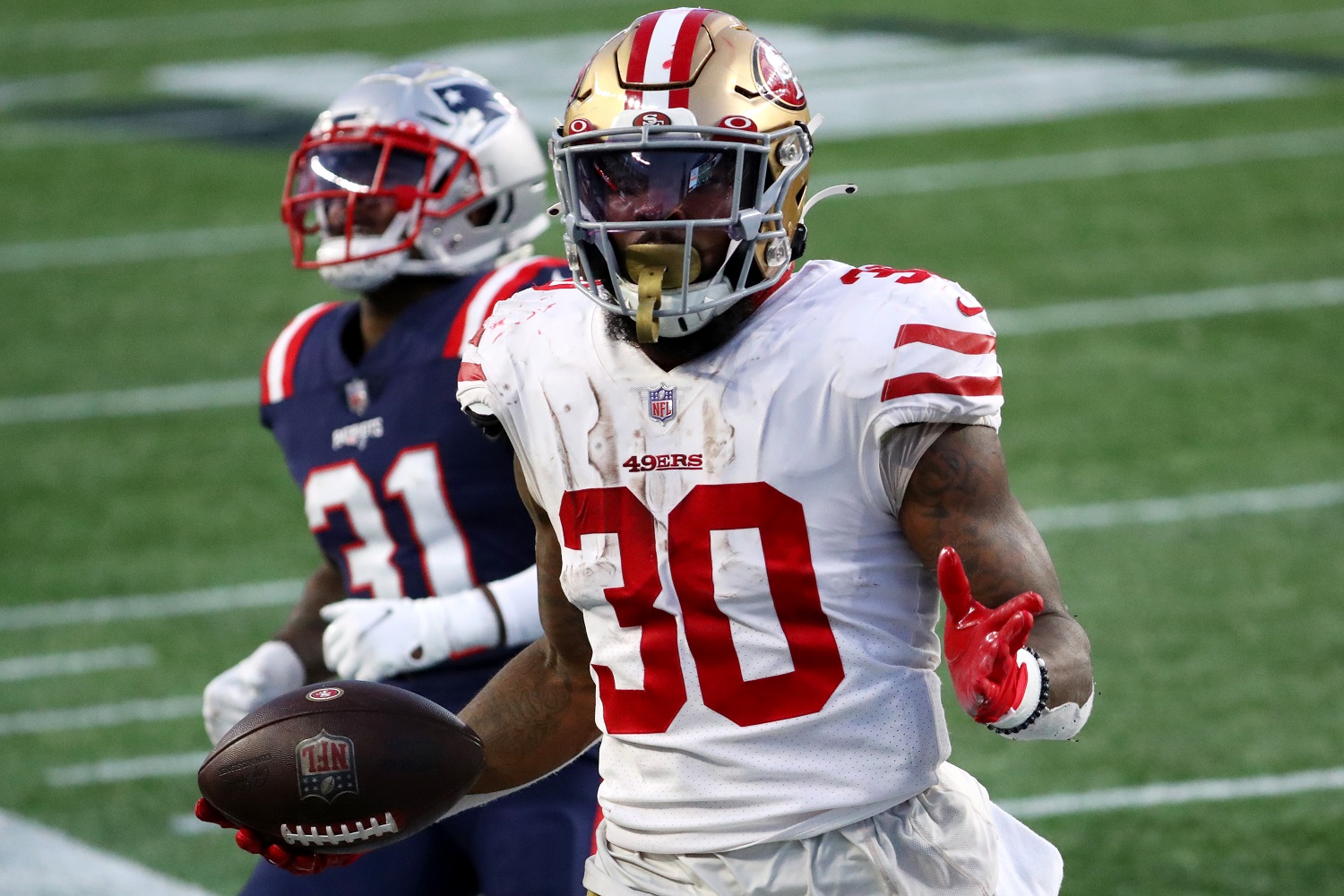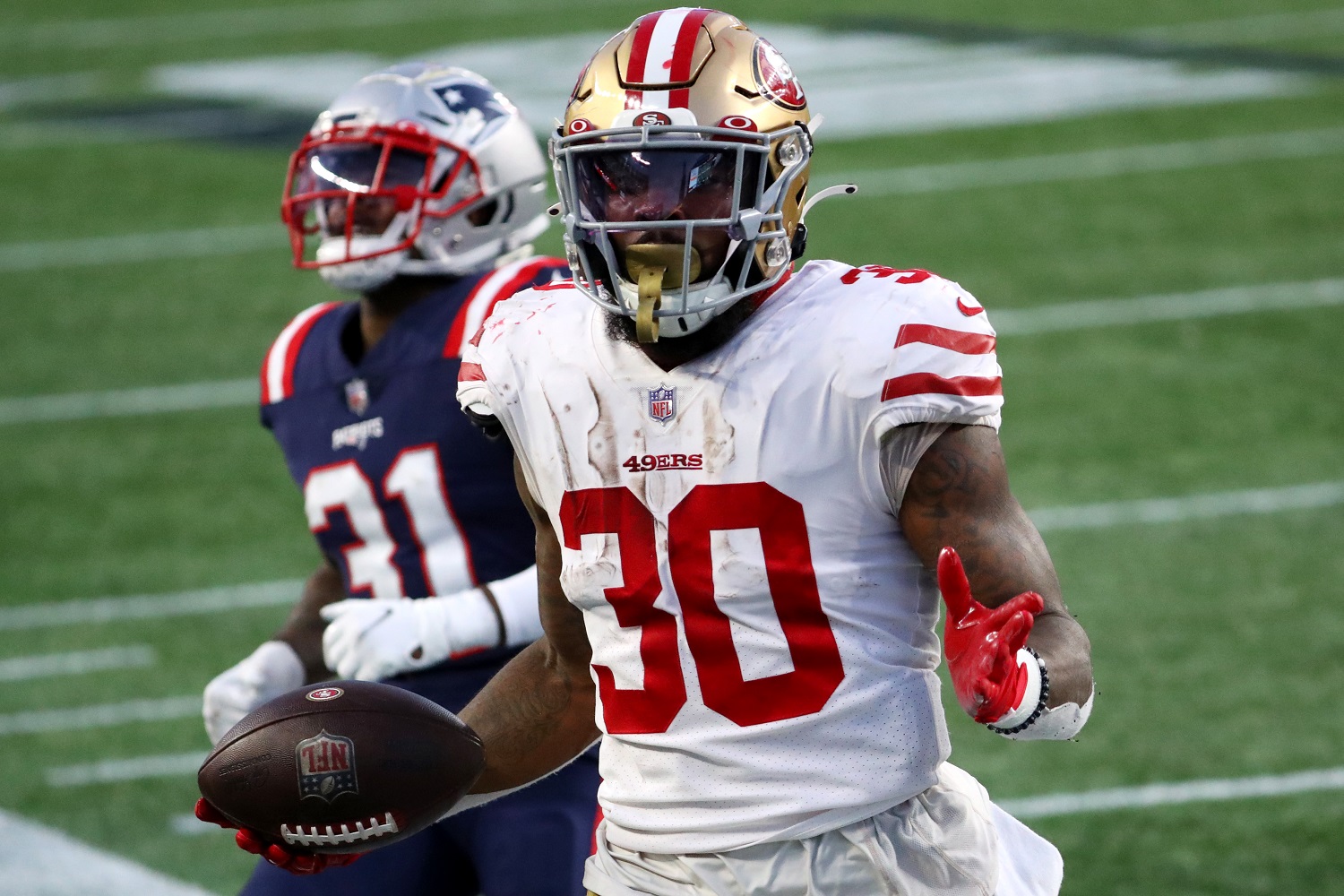 Wilson, the 49ers' leading rusher last year, went under the knife to repair torn meniscus cartilage and is likely to start the regular season on San Francisco's physically unable to perform list.
Niners general manager John Lynch said Wilson injured the knee on May 20 in the weight room at the team's training facility. An exam revealed the tear, and Wilson decided upon immediate surgery after consulting with the team's medical staff.
If Wilson begins the season on the PUP list, he will have to miss the first six weeks of the schedule. The recovery time for his surgery is usually four to six months, NBC Sports reported.
Wilson started only three games last year, when the 49ers regressed from Super Bowl runners-up to a 6-10 record during an injury-riddled season. However, he led the team with 600 yards on 126 carries. He also caught 13 passes and scored a total of 10 touchdowns.
The injury was one of the strangest you'll ever hear about
There is never a good time for an injury, but Wilson went down just as he was poised to set up his first big-money deal. Undrafted coming out of North Texas in 2018 and having earned substantial playing time last year, Wilson signed a one-year, $2.05 million contract (fully guaranteed) in January. This fall should have been his path toward a multi-year deal.
Instead, he'll still be rehabbing his knee when the season starts – all because he took a break after completing a workout at the 49ers' training facility.
"He was sitting down, talking to some teammates, he got up and as he got up and turned, felt a pop in his knee and kind of got stuck," Lynch said. "And he could tell something was wrong."
Lynch lamented the situation, knowing that Wilson wants to participate in the team's anticipated turnaround this fall.
"I just spoke with Jeff, and he's a little embarrassed about how it happened, but that's how it happened, and he's over the devastation," Lynch said. "From a team standpoint, I can tell you that we're going to have his back. We're excited about Jeff and his prospects for this season."
The injury hurts, but the 49ers have options
Luckily, the 49ers have alternatives at running back. Veteran Raheem Mostert, who ran for 521 yards in half a season before an injury, is back and healthy. San Francisco also signed Wayne Gallman, who impressed with the New York Giants after Saquon Barkley went out with a season-ending injury.
Additionally, San Francisco drafted running backs Trey Sermon (Ohio State) and Elijah Mitchell (Louisiana-Lafayette). They were part of an April haul that included quarterback Trey Lance and offensive lineman Aaron Banks.
On the free-agent market, the 49ers re-signed multi-time Pro Bowl lineman Trent Williams and picked up Atlanta Falcons center Alex Mack.
Like Sportscasting on Facebook. Follow us on Twitter @sportscasting19.