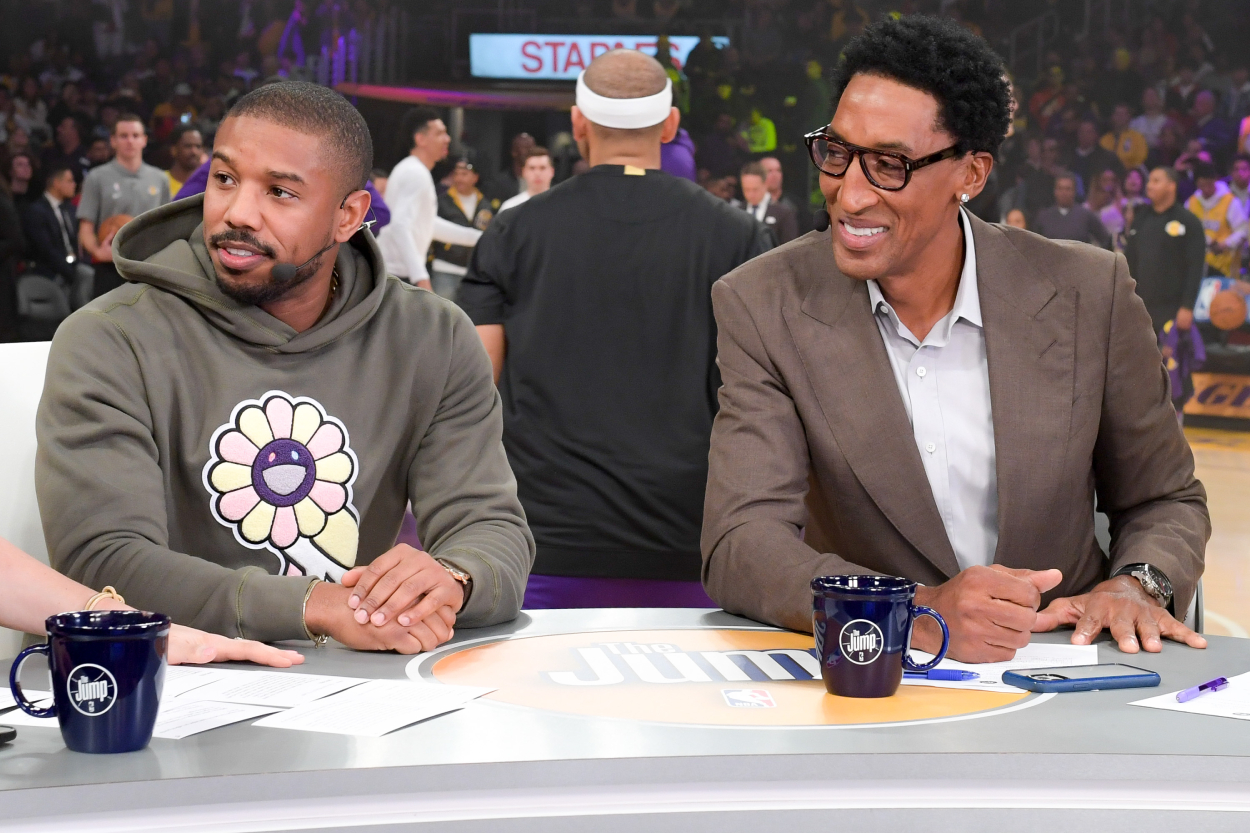 Scottie Pippen Says 'The Last Dance' Played a Role in His ESPN Hiatus as He Continues Bashing the Hit Docuseries: 'I Kind of Took Myself Away From Being in the Public Eye'
Before the 2020 release of "The Last Dance," Scottie Pippen worked for ESPN, but he recently revealed that he took himself off the air because of the Michael Jordan docuseries.
At this point, we all know how Scottie Pippen feels about The Last Dance docuseries, which followed his and Michael Jordan's 1997-98 Chicago Bulls. He feels it didn't focus enough on the team as a whole and instead became a show just about Jordan's greatness.
However, some people may not realize that the documentary also led to Pippen taking himself off the air.
Prior to the release of The Last Dance, Pippen had been working for ESPN. But he recently revealed that the hit series played a role in his hiatus from the network.
'The Last Dance' was the most successful ESPN documentary of all time
To say The Last Dance carried ESPN during the height of the COVID-19 pandemic would be an understatement. In a time with no sports, the Bulls docuseries quenched everyone's thirst for intense competition while also giving an inside look at one of the greatest dynasties of all time.
The numbers prove it was pretty successful, too.
According to Yahoo, an average of 5.648 million viewers tuned in during the documentary's 10-episode run. That made it ESPN's most-watched documentary ever. It has since had tremendous success on Netflix as well.
However, we all know that Scottie Pippen wasn't thrilled with the series, and he says he even removed himself from the public eye when it came out.
Scottie Pippen took a hiatus from ESPN for 'The Last Dance'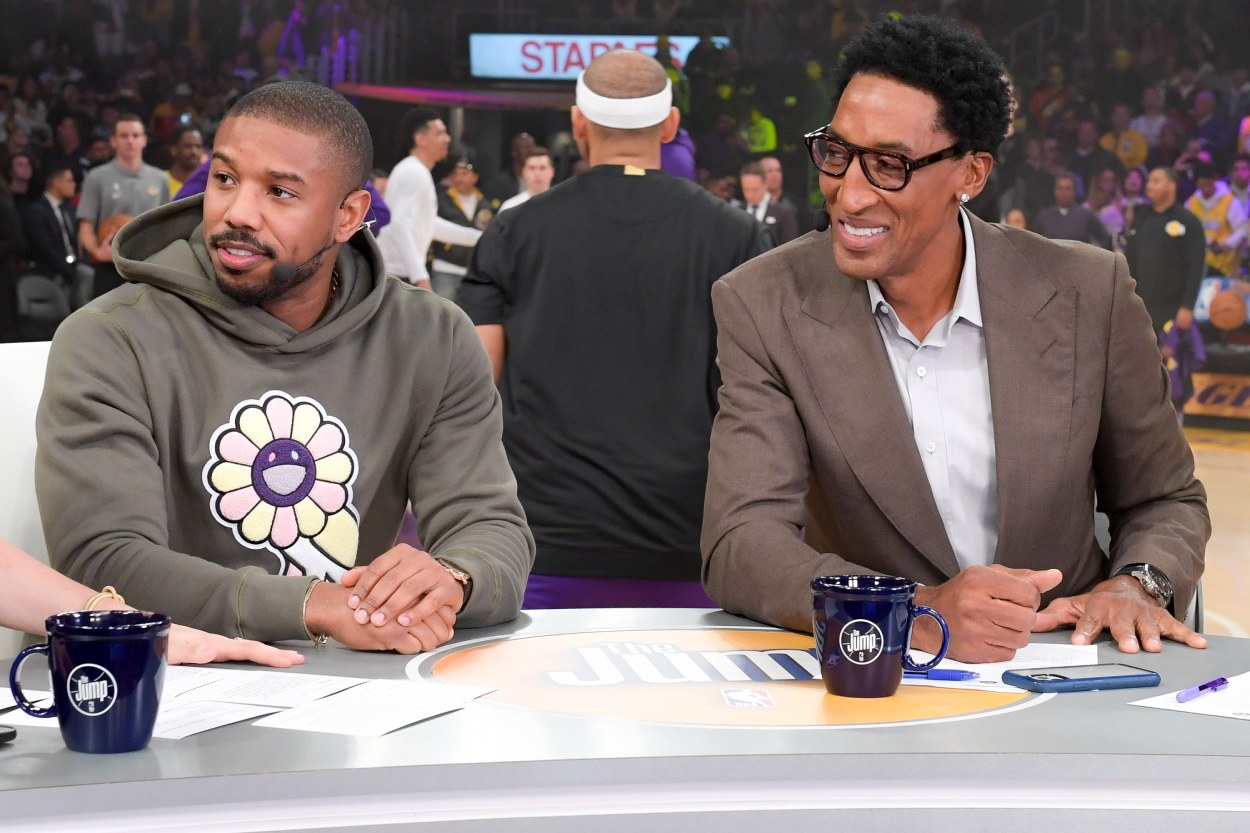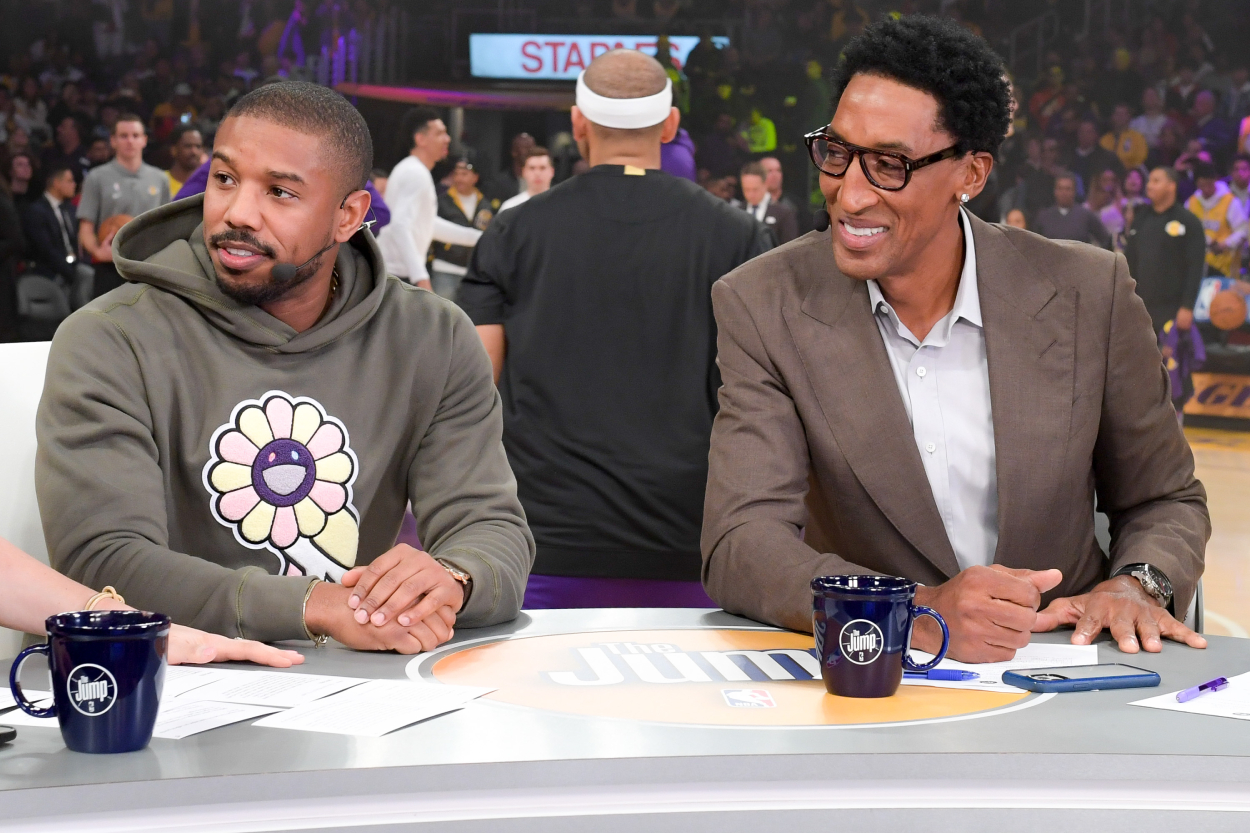 Prior to The Last Dance, Pippen had been making appearances on ESPN's former NBA show The Jump.
But he recently revealed why he took himself off the air.
"I think I kind of took myself away from being in the public eye during the documentary," he said on the Dec. 2 episode of The Daily Show with Trevor Noah. "I don't know if people even recall, but I was working for ESPN when the documentary came out and took a little hiatus because I didn't want to have to relive telling the story about what happened 20 years ago."
It's unclear whether Pippen is referencing a specific story (like when he sat out in Game 3 of the 1994 Eastern Conference semifinals), or he just meant the entire era detailed in the documentary. But it appears he just simply wasn't interested in discussing his life from 20-plus years ago day after day after day on ESPN.
So, will Pippen return to the sports network? That answer is also unknown, but given his criticism for its greatest documentary of all time, it's hard to imagine the six-time NBA champ returning for regular appearances.
Scottie Pippen continued discussing his issues with the docuseries
As mentioned earlier, you likely know that Scottie Pippen isn't thrilled with how The Last Dance portrayed him and his teammates in comparison to its portrayal of Michael Jordan. The series essentially painted MJ as a larger-than-life superhero.
And Pippen continued discussing his issues with the doc while talking to Trevor Noah.
"I did feel like that the documentary was not really about The Last Dance because I feel like that it was a lot of footage that was taken that was going to be really praising one of the greatest teams that really ever been put together in the NBA and really praise a lot of the people that was a part of that great team," he said while discussing his memoir Unguarded. "I feel like that the documentary was solely built and controlled through Michael Jordan. And I didn't feel like it really gave justice to a lot of the great players [and] coach just that were a part of that journey. It was truly something that I felt like needed to be expressed from a team standpoint."
Whether you agree with how The Last Dance painted Pippen and others or not, it has certainly been a gift that has kept on giving. The main characters, including Scottie, keep making headlines today. It was a cultural phenomenon and has brought up important conversations about one of the greatest teams ever.