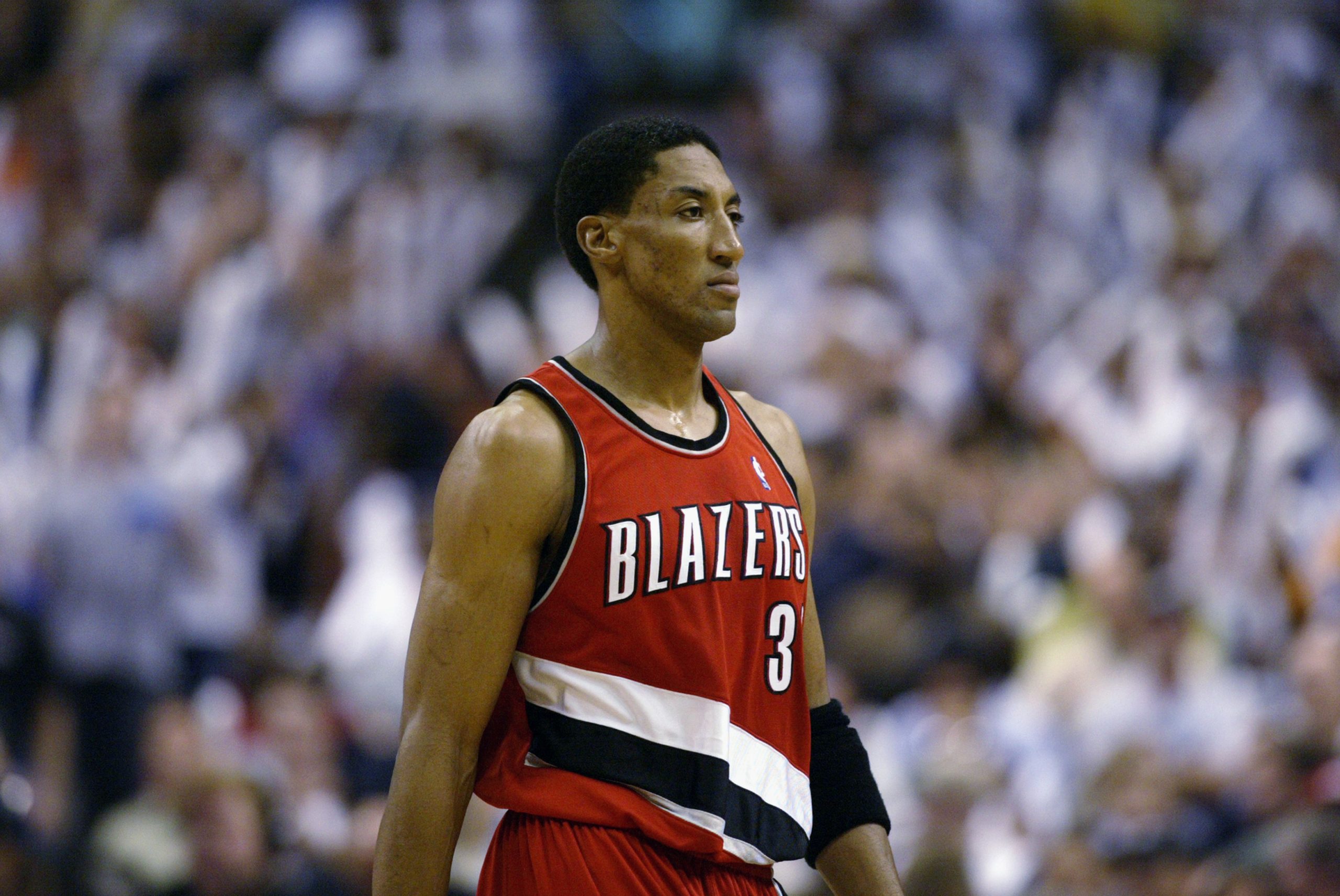 Scottie Pippen Was in Awe of 1 Man When He Was in the NBA and It Wasn't Michael Jordan
Scottie Pippen looked up to one man when he was playing in the NBA and it wasn't Michael Jordan.
There wasn't a whole lot that impressed Scottie Pippen while he was in the NBA. He played with arguably the greatest player ever in Michael Jordan. Together, they won six NBA championships. After Pippen left the Chicago Bulls, he found himself in awe of another man in the NBA world.
Scottie Pippen and his NBA life after Michael Jordan and the Chicago Bulls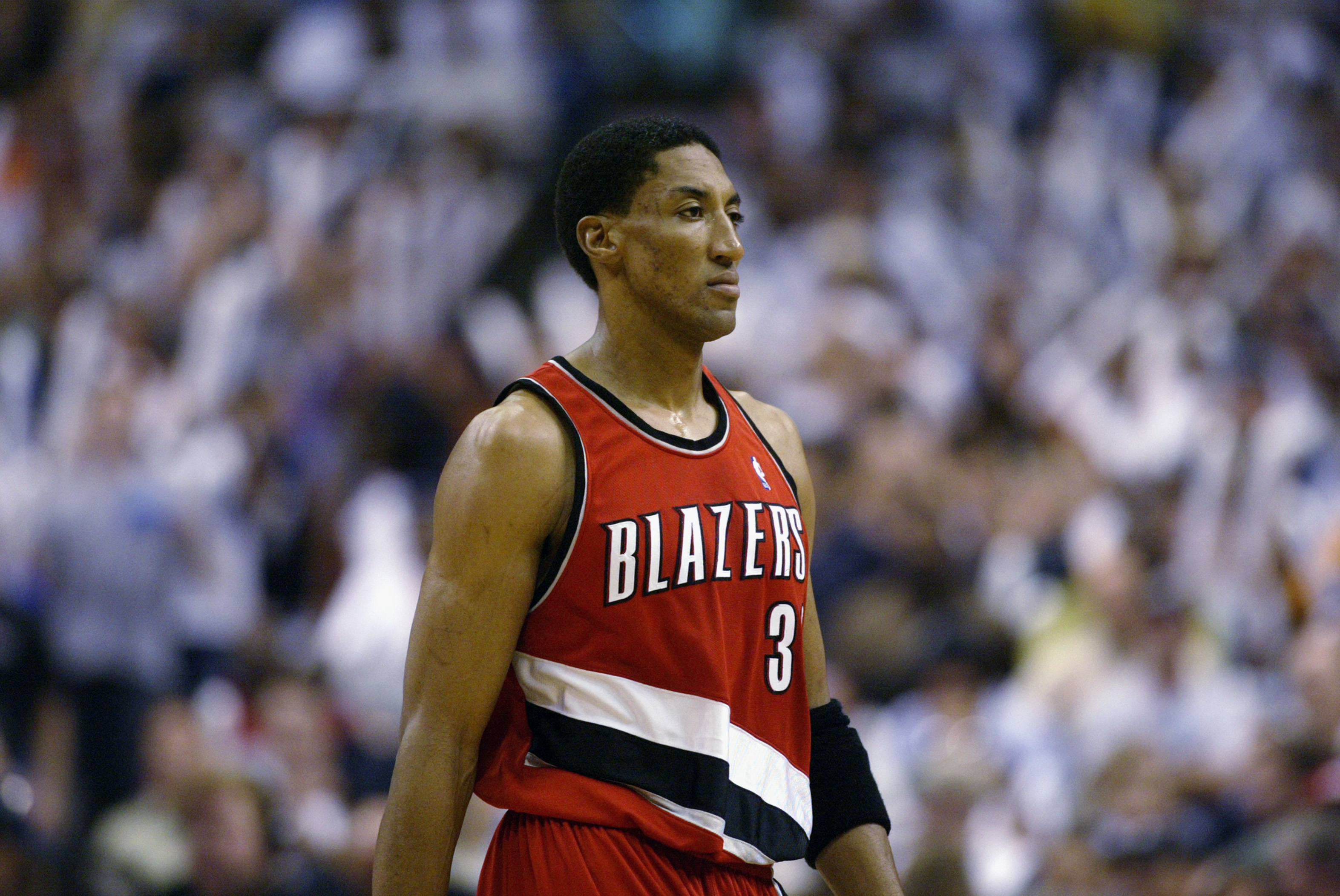 The breakup was imminent after the Bulls captured their second three-peat from 1996-98. Jordan retired, and the rebuilding Bulls traded Pippen to the Houston Rockets, teaming him with Charles Barkley and Hakeem Olajuwon. Pippen struggled in his only season with the Rockets, averaging 14.5 points per game – his lowest output since his second year in the league. He also shot 43% from the floor.
Team chemistry was ugly in Houston. Pippen and Barkley clashed, and Barkley ripped Pippen when the former Bull requested a trade after one season with the Rockets. The Rockets granted Pippen's wish, trading him to the Portland Trail Blazers for six players right before the start of the 1999-2000 season.
Pippen played four uneventful seasons in Portland. He averaged 11.4 points and 5.3 rebounds per game but continued to shine on the defensive side of the ball. After the 2002-03 season, Pippen returned to the Bulls for a year, but was hampered by injuries that limited him to 23 games.
Scottie Pippen was in awe of Blazers owner Paul Allen
Pippen was never blown away by anyone, including Jordan. When he got to Portland, that seemed to change. Before every home game, according to Sports Illustrated, Pippen wouldn't be scouting his opponent. He focused on the man in the stands at Portland's Rose Garden, the man who owned both the Blazers and the Seattle Seahawks – Paul Allen. Allen became Pippen's role model.
Pippen was mesmerized by the brainy-looking man who co-founded Microsoft. He was intrigued, and he didn't hide it. "He's an amazing guy to look at, man," Pippen said in 1999. "What does he have? Forty billion? I want to know: How can I make a billion? I just want one of them! What do I need to do?
Pippen was like a young, star-struck fan trying to approach his favorite player. He wanted to talk to Allen, but didn't quite know how to go about doing so.
"But I don't want to approach him like that," Pippen said. "I don't want people coming up to me just for what I do, and I'm sure he doesn't. So I have to let that relationship grow a little bit. Like, win a championship, and then I can say, 'Tell me how I can make a billion dollars. Tell me how I can become a billionaire.'"
Allen died in 2018, and the co-founder of Microsoft's net worth was estimated at $20.3 billion, according to Forbes.
Pippen has burned a lot of bridges lately
Whether it was Jordan, Barkley, or former coach Phil Jackson, Pippen has been on a roll lately. He's blasted every one of them and hasn't held back. He called Jordan selfish. Pippen also ripped Barkley by calling him a fake tough guy.
"He plays his role like he's tough," Pippen said in a June article in GQ. "I don't know nobody he done whooped. Go back and check his record."
The article touched on the famous 1994 playoff game against the New York Knicks when Pippen refused to re-enter the game with 1.8 seconds left because the play wasn't drawn up for him to take the last shot.
"I don't think it's a mystery, you need to read between the fine lines," Pippen said. "It was my first year playing without Michael Jordan, why wouldn't I be taking that last shot? I thought it was a pretty low blow. I felt like it was an opportunity to give (Toni Kukoc) a rise. It was a racial move to give him a rise."
He doubled down on the racial comment with an appearance on The Dan Patrick Show. Patrick told him, "by saying it was a racial move, then you're calling Phil Jackson a racist."
"I don't have a problem with that."
"Do you think Phil was?
"Oh yeah…"
While Pippen may not have had respect for many of his former players or coaches, he certainly looked up to Paul Allen.