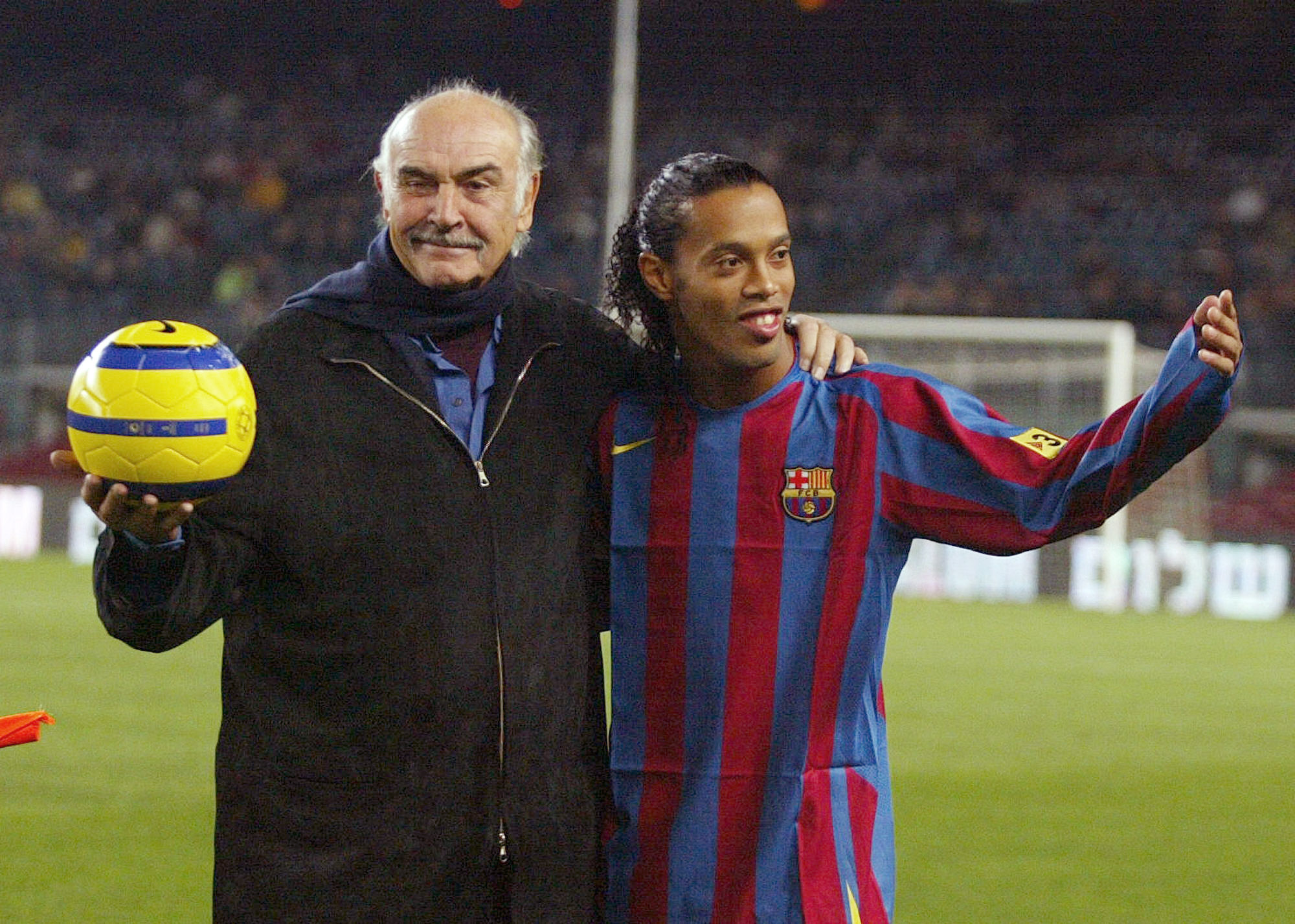 Sean Connery Turned Down Manchester United Before His Acting Career Began
Legendary actor Sean Connery, who passed away Saturday at the age of 90, once turned down playing for Manchester United.
Sean Connery, the Scottish actor best known for his role as James Bond, has died at the age of 90. Connery's acting career spanned five decades. Before his acting career took off, Connery was quite the soccer player and nearly made a go at a professional career in the sport. Connery drew some serious interest from Manchester United but quickly decided it was best to not have a career in sports.
Sean Connery passed away peacefully
According to his son Jason, Sean Connery passed away overnight at the age of 90. Connery, Jason said, died peacefully in the Bahamas with several members of his family at his bedside. Jason Connery said his father had "been unwell for some time."
"We are all working at understanding this huge event as it only happened so recently, even though my dad has been unwell for some time," Jason told BBC News. "A sad day for all who knew and loved my dad and a sad loss for all people around the world who enjoyed the wonderful gift he had as an actor."
"I was heartbroken to learn this morning of the passing of Sir Sean Connery," said Scotland's First Minister Nicola Sturgeon. "Our nation today mourns one of her best-loved sons. He was a global legend but, first and foremost, a patriotic and proud Scot – his towering presence at the opening of the Scottish Parliament in 1999 showed his love for the country of his birth."
Connery blossomed as an actor
Sean Connery had to make the decision at a young age to choose between sports and acting. Like fellow actor, Burt Reynolds, he was a sports star, who chose the right career path. Connery got his big break in 1962 playing the role of James Bond in Dr. No. Connery played that role in every Bond movie through 1983.
Connery, however, was much more than James Bond. He won an Academy Award for his role as Chicago cop Jim Malone in the 1987 film The Untouchables. His other films included The Hunt for Red October, Highlander, Indiana Jones and the Last Crusade, and The Rock.
In 2000, Connery was knighted by Britain's Queen Elizabeth II two years after he reportedly was denied a knighthood because of his passionate Scottish nationalism, according to ABC News. "Sir Sean" was beaming with the honor. "It's one of the proudest days of my life," he said then. "It means a great deal for it to happen in Scotland."
Connery was a standout soccer player
According to The Indian Express, Sean Connery was in his early 20s and was in the early stages of acting. He was playing for Bonnyrigg Rose, a semi-professional Scottish club playing in the lower divisions, in the early 1950s. He was offered a trial with East Fife, a Scottish third-division team before getting an offer from Manchester United.
According to his biography, Sean Connery: The measure of a man, Matt Busby, then the manager of Manchester United, spotted Connery playing in Manchester when Connery was acting with a traveling play. Connery's performance impressed Busby, who offered him a £25 a week contract, which he turned down.
Connery later told Mud and Glory, a Scottish magazine that acting was the safer route.  "I really wanted to accept because I loved football. But I realized that a top-class footballer could be over the hill by the age of 30, and I was already 23."