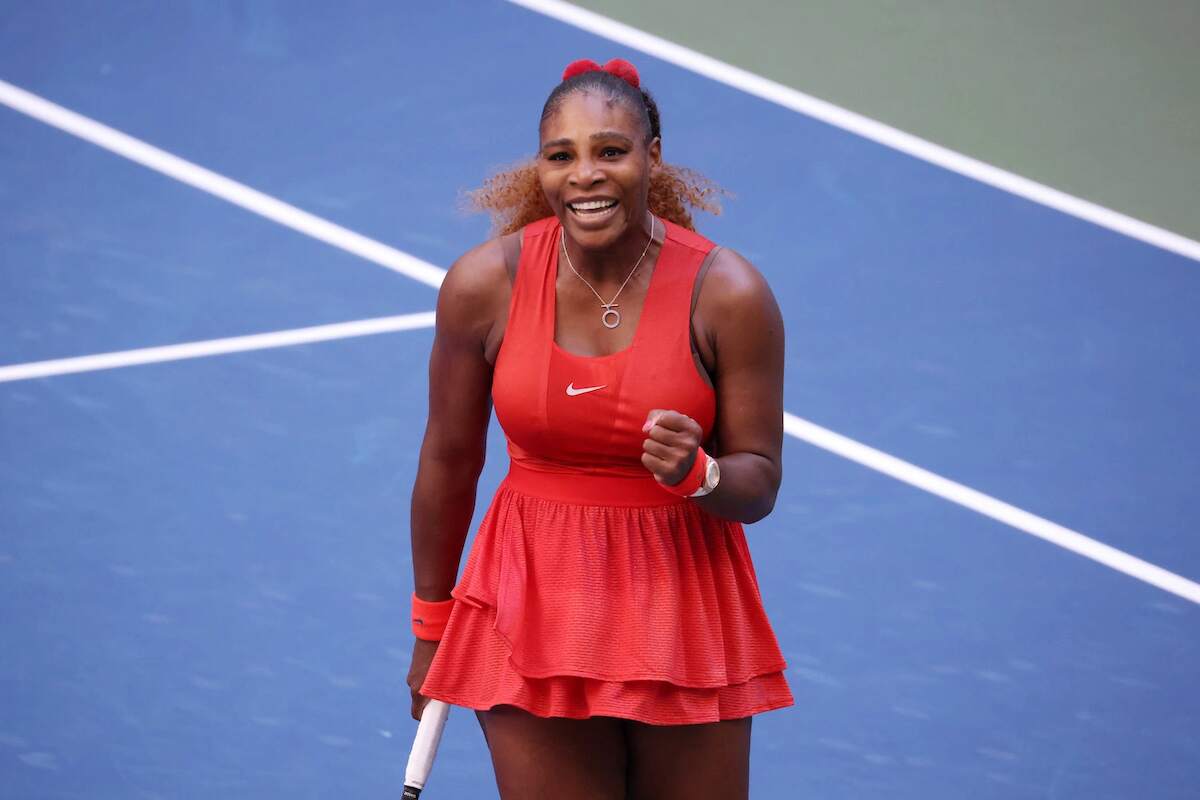 Serena Williams Has Incredibly Cheated Death Not Once but Twice
Serena Williams is considered one of the greatest tennis players of all time. Her career and life almost ended in 2011 and incredibly it turned out to be her first of two near-death experiences.
Serena Williams is undeniably one of, if not the greatest, women's tennis player of all time. Since turning pro in 1995, she won 23 Grand Slam titles, most in the Open Era and second-most behind Margaret Court, who won 24.
Williams's career and life nearly came to an abrupt end in 2011 when she almost died following a freak accident. Unbelievably, it would be the first of two near-death experiences for the athlete in a span of a few years.  
Serena Williams becomes one of the greatest players of all time
Serena Williams's accomplishments on the tennis court are impressive. In her 27-year career, she won 73 individual singles titles. In addition to winning 23 Grand Slam singles titles, she won 14 women's doubles and two mixed doubles championships.
It started with her first Grand Slam title at the U.S. Open in 1999. Despite appearing in many major tournament finals from 2018-22, Williams last won a championship at the 2017 Australian Open. During that span, she spent almost six years as the No. 1-ranked player in the world.
As a result of her unparalleled success, Williams banked more than $93 million in prize money. In 2017 alone, Serena Williams was among the 100 highest-paid athletes earning $27 million in prize money and endorsements.  
Serena Williams almost died after a freak accident
Since 2011, Serena Williams has won 10 Grand Slam events. That year is significant in Williams's career journey because that's when her life almost tragically ended.
It started in July 2010 when Williams was involved in a bizarre accident at a German restaurant when a waiter dropped a glass near her feet, which were exposed in slippers because she had received a pedicure earlier in the day. The glass cut both of her feet, tore a ligament in one, and required a pair of surgeries to correct. 
In March 2011, after returning to LA following a visit to her foot doctor in New York, things got scary. She started having difficulty breathing. She was in the middle of a pulmonary embolism episode, which, if left untreated, has a mortality rate of almost 30%, according to the Centers for Disease Control and Prevention. Instead of going to an Oscars party, Serena Williams was rushed to an LA hospital. 
"At first, people said it would be fine, it would be all right, but it turned out to be a lot more serious," Williams told The Guardian. "If it had been left two days later, it could have been career-ending — or even worse. They told me I had several blood clots in both lungs. I was on my death bed at one point — quite literally." 
Serena Williams nearly died a second time after delivering her first child
Fast-forward to September 2017. All of her Grand Slam titles couldn't compare to the joy Williams was about to experience with the birth of her first child. However, that feeling of happiness was short-lived because, just hours after giving birth to her daughter, Olivia, Williams began experiencing shortness of breath. She was in the throes of another pulmonary embolism episode, except this time, it was just one of several health concerns she faced.
"First, my C-section wound popped open due to the intense coughing I endured as a result of the embolism," she wrote in a column for CNN. "I returned to surgery, where the doctors found a large hematoma, a swelling of clotted blood, in my abdomen. And then, I returned to the operating room for a procedure that prevents clots from traveling to my lungs. When I finally made it home to my family, I had to spend the first six weeks of motherhood in bed."
Serena Williams survived her second near-death experience and returned to the court in December 2017. Despite her 2022 Vogue essay where she stated, "I have never liked the word retirement," Williams has not returned to competitive tennis.