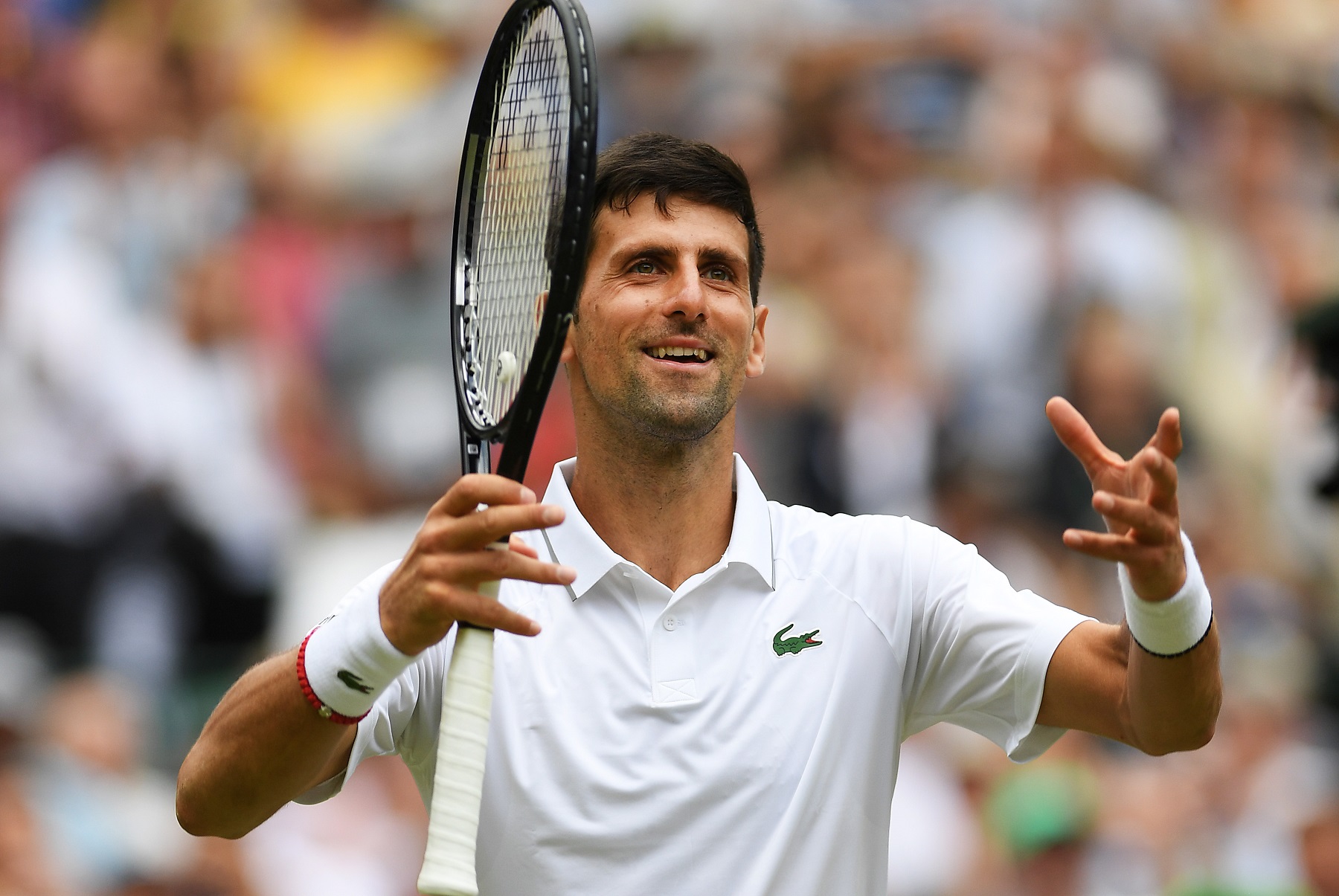 Serena Williams Once Committed the Same Mistake Novak Djokovic Made at the U.S. Open
Novak Djokovic replaces Serena Williams as the highest seed ever disqualified from a Grand Slam tennis tournament.
As blunders go, Novak Djokovic's brain cramp in the fourth round of the U.S. Open has even surpassed the most memorable gaffe of all-time women's great Serena Williams in a tennis Grand Slam event.
Djokovic had a nearly unimpeded path to the men's singles championship when he did himself in with a fit of anger.
Novak Djokovic cost himself an almost-certain championship
Novak Djokovic came to the Billie Jean King National Tennis Center in New York City poised to close the gap in one of the most interesting career-achievement races in sports. Roger Federer of Switzerland holds the men's singles record with 20 career victories, one more than Rafael Nadal of Spain. Djokovic, the Serbian star, is next with 17.
Federer is out for the season while recovering from two knee surgeries. Nadal, the defending champion, opted to steer clear of New York in light of the COVID-19 pandemic and to put his energy into preparing for the rescheduled French Open. Djokovic was on the fence about playing until last month and entered knowing he could gain ground on Federer and Nadal.
At 33 years old, it's possible that Djokovic still has time to catch Margaret Court (24) and Serena Williams (23) on the all-time list of major victories. Prospects for that took a hit with his bizarre default during his fourth-round match.
Serena Williams has also been disqualified before
Novak Djokovic was disqualified Sunday after inadvertently striking a line judge with a ball that he had smacked in frustration. Djokovic had just lost his serve to fall behind No. 20 seed Pablo Carreño Busta, 6-5. He pulled a ball from his pocket and hit it toward the back of the court. The ball hit a female line judge in the throat, and she collapsed to the ground. Djokovic immediately went to check on her condition.
Players can be disqualified under ATP and Grand Slam rules for hitting a ball or throwing a racket if someone is injured on the court even if there was no intent. As the official was being attended to by medical staff, tournament referee Soeren Friemel met with Djokovic at the net.
"I know it's tough for you whatever call you make," Djokovic could be heard telling Friemel.
Friemel confirmed the disqualification to Djokovic, who then shook hands with Busta and left the court as the first No. 1 seed ever to default in a Grand Slam tournament.
Serena Williams had held the distinction of being the highest seed to be bounced in such fashion. Williams was a No. 2 seed at the 2009 U.S. Open when she was hit with a point penalty for threatening a line judge following a foot fault in her semifinal against Kim Clijsters. The penalty came on match point to complete Clijsters' 6-4, 7-5 victory.
Novak Djokovic wasn't the first men's singles player to be DQ'd
Novak Djokovic and Serena Williams weren't the first players disqualified from a Grand Slam tournament. That distinction belongs to retired British star Tim Henman. Playing at Wimbledon in 1995, Henman inadvertently hit a ball girl with a ball during a doubles match.
But it will be Djokovic who is remembered much longer as he continued an up-and-down year. He had been 18-0, including an eighth career championship at the Australian Open, when the COVID-19 pandemic hit.
Djokovic was an outspoken critic of restrictions that the U.S. Open proposed due to the pandemic and created controversy by saying he would not be prepared to take a COVID-19 vaccine.
He came under heavy criticism for organizing an exhibition tour in Serbia and Croatia without social distancing and other measures to prevent spreading the virus. Djokovic and several other players subsequently tested positive for the coronavirus.