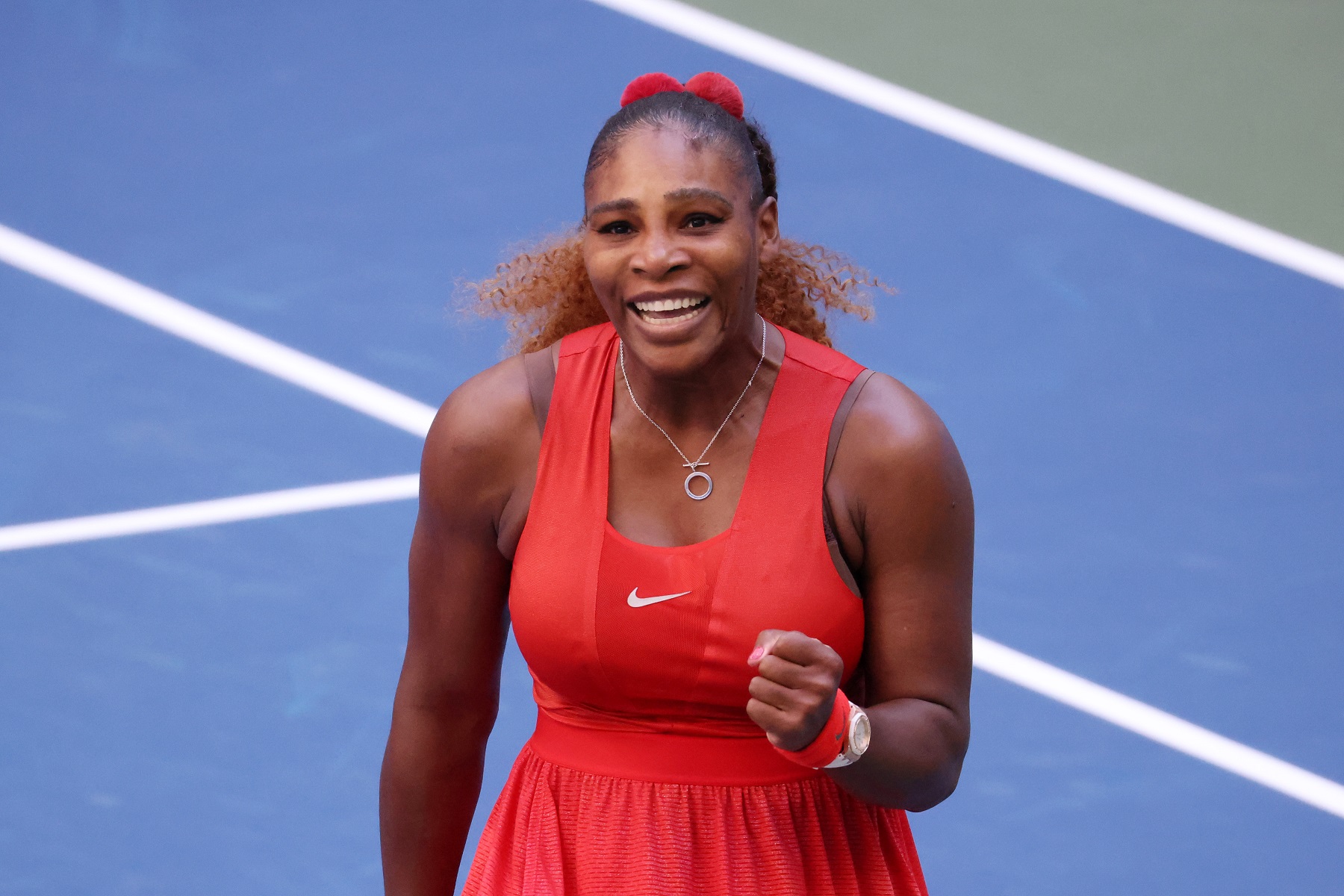 The U.S. Open Brings Out the Worst in Serena Williams Sometimes
The three most memorable outbursts of superstar Serena Williams' career have come at the U.S. Open.
Serena Williams doesn't need that evasive 24th Grand Slam championship to be acknowledged as the greatest women's tennis player ever. The consistency she's shown on tennis' biggest stages against the deepest fields in the sport's history leaves no doubt that she is the standard by which all others will be judged.
Still, winning No. 24 at the 2020 U.S. Open would be special to her. History tells us that it is the tournament she is most passionate about.
Breaking down Serena Williams' Grand Slam titles
Serena Williams has shown great balance and consistency when it comes to the world's most important tennis tournaments. Beginning at the age of 25 in 2007, Williams captured at least one Grand Slam singles title in 10 out of 11 years.
Her first 23 titles have spanned 19 seasons as a testament to her longevity. When Margaret Court won her record 24 majors, she did it in a span of 14 seasons.
The balance of Williams' titles is worth noting. Although she has won the French Open just three times, Williams has captured the U.S. Open six times and the other two Grand Slams seven times apiece, helping her hold the world's No. 1 ranking a total of 319 times across her career.
Often forgotten, though, is the fact the Williams and her sister Venus form an imposing doubles team. Their 14 titles together plus two by Serena in mixed doubles give her 39 Gland Slam championships.
Tennis fans can tell how important her nation's national championship is to Williams based on how the U.S. Open has been the venue of the most memorable outbursts by the generally even-tempered star.
Two notable low points while at her peak
One of the first times we saw Serena Williams lose her cool in a big match came at the 2009 U.S. Open, where she faced Kim Clijsters in the semifinals. Clijsters was a star in her own right with five Grand Slams (including the 2005 U.S. Open) to that point, but she had only recently returned after nearly three years off following the birth of a child.
Williams dropped the opening set and accrued a warning for racket abuse along the way. While looking to force a tiebreaker at 5-6 in the second set, Williams foot-faulted on a second serve to give Clijsters two match points at 15-40. The call outraged Williams, who threatened – with a couple of choice expletives thrown in – to shove a ball down the throat of the woman who'd called the violation.
Per the rules, the chair umpire assessed a point penalty. Being that it came on match point, the call clinched a 6-4, 7-5 victory for Clijsters, who would go on to win the championship in her next match.
Two years later, Samantha Stosur captured her only Grand Slam championship by beating Williams, 6-2, 6-3, in the U.S. Open final. Chair umpire Eva Asderaki sparked an incident by correctly calling Williams for hindrance after she shouted "come on" as Stosur was addressing a return. The penalty – awarding the point to Stosur – gave the Australian competitor a service break.
During the ensuing changeover, Williams unloaded on Asderaki. "You're out of control. Totally out of control," she told the umpire. "You're a hater and you're just … unattractive inside. Who would do such a thing?"
Williams wasn't herself after that and put up one of her poorest U.S. Open showings.
Serena Williams stomped on Naomi Osaka's finest moment
Serena Williams and rising star Naomi Osaka seem destined to cross paths in late-stage Grand Slams at least a couple of times before Williams retires. Invariably, their 2018 U.S. Open will be mentioned each time.
Osaka rolled through the first set, 6-2. Two games into the second set, chair umpire Carlos Ramos assessed a code violation on Williams after coach Patrick Mouratoglou was seen giving her hand signals. She accumulated a second violation for racket abuse, costing her a point. Williams then completed the meltdown with a verbal attack on Ramos, costing her a game.
Osaka would take the second set, 6-4, to earn the tournament championship, but the sentiment in the stadium seemed to be that the game penalty was too harsh. During the trophy ceremony, many spectators booed. Williams and Osaka were both reduced to tears.
"I'm sorry. I know that everyone was cheering for her," Osaka said during the presentation. "and I'm sorry that it had to end like this. I just want to say thank you for watching the match."
For her part, Williams did her best to stem the damage as she realized that Osaka was being deprived of a special moment. She put an arm around the champion's shoulder and told the crowd, "We're going to get through this, and let's be positive. So, congratulations, Naomi. No more booing."
Williams was hit with $17,000 in fines in the aftermath of the episode.