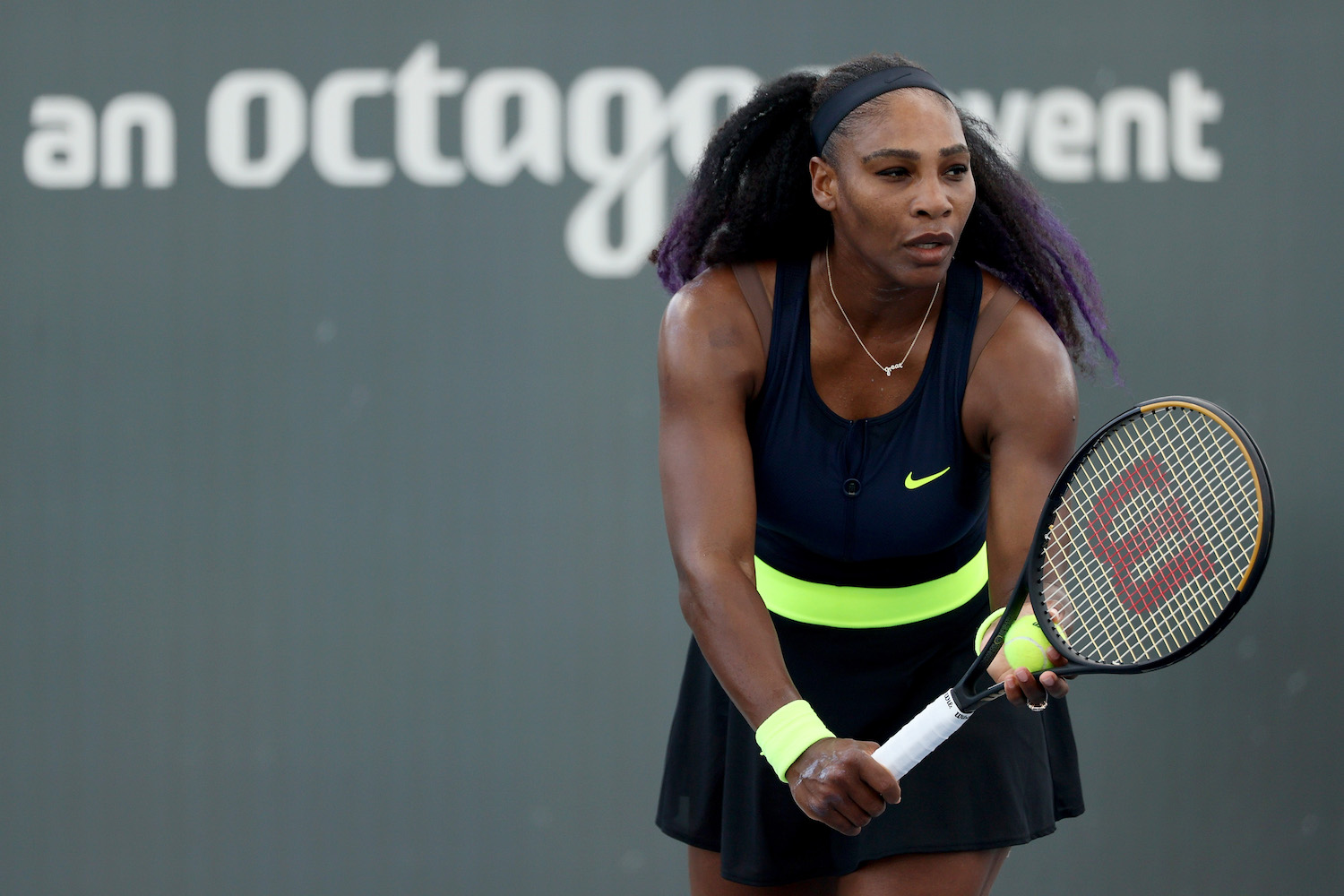 Is a Depleted U.S. Open Field Serena Williams' Last Chance to Win a Grand Slam Title?
Serena Williams is chasing after that elusive 24th Grand Slam title. The 2020 U.S. Open might be her best and last chance to win it.
Serena Williams is undeniably one of the greatest women's tennis players of all time. She sits at No. 2 for most overall Grand Slams at 23, just one behind Margaret Court. Williams has appeared in four Grand Slam finals in the last two years. She's lost them all, each to a different opponent. 
With Williams getting older and the competition only getting better, this year's U.S. Open tournament against a depleted field appears to be the perfect opportunity to earn her 24th Grand Slam title. After winning her first Grand Slam title at the U.S. Open in 1999, a win in 2020 would be the perfect bookend to her career. Will it happen?
Serena Williams is one of the greatest of all time
Serena Williams' career has been nothing short of spectacular. Her staggering numbers prove it. Since she debuted professionally in 1995, Williams has amassed a career record in singles at 837-146. She's won 73 titles in that time, including the 23 majors. 
Among her Grand Slam wins, she's earned seven crowns each, at both the Australian Open and Wimbledon. She's won the U.S. Open six times and the French Open three times. 
During her reign at the top, Williams is just the third player ever to twice hold all four Grand Slam singles titles simultaneously (2002–03 and 2014–15). Rod Laver and Steffi Graf preceded her. And to put her sustained greatness all in perspective, she has been ranked No. 1 for 319 weeks, or more than six years, which is third in the Open Era behind Steffi Graf and Martina Navratilova. 
Serena Williams has struggled in 2020
This year Serena Williams has struggled compared to her past excellence. In the 2020 pandemic-shortened schedule, she is just 11-4. During one stretch of her career from 2010 to 2015, there was only one entire year where she had at least four losses. 
This year, in her limited schedule, which includes just four tournaments, Williams has one title to her credit, the ASB Classic in Auckland, New Zealand, back in January. Since then, she's not really threatened to win any titles.  
She got knocked out in the third round by the No. 27-seeded Qiang Wang at the Australian Open. After the pandemic-induced hiatus, she returned to action in August, when she lost in the quarterfinals of the Top Seed Open to No. 93-ranked Shelby Rogers. Her most recent event, the Western and Southern Open last week, Williams lost to No. 22-ranked Maria Sakkari in the third round.  
Why the U.S. Open could be her last chance to win 24
Serena Williams knows at age 38 — she turns 39 in late September — she's heading into the twilight of her career. She understands wins will be harder to come by, not only because of her age, but because the younger players are just that much better. 
"The game has just changed; I think there's so much more depth," she said on the U.S. Open website. "I think when I first started, you could win a lot of easy matches, then you're in the quarterfinals, that's when it starts to get a little more tough. Now, like, there's no easy match. Everyone's playing great. Everyone's just doing a lot better."
This year's U.S. Open, Williams has a real opportunity to win and capitalize on the depleted field, with six of the top 10 players skipping the event. Among those, defending champion Bianca Andreescu, who upended Williams chase at history last year in the finals in straight sets. 
While some have said a victory at this year's U.S. Open would come with an asterisk, Williams isn't worried about that. She understands she can only control her game. And if her game is good enough and she manages to capture that elusive 24th Grand Slam title, no one will remember the circumstances surrounding the event. Instead, they'll remember the amazing career of Serena Williams and how she was one of, if not, the best ever to play the game.