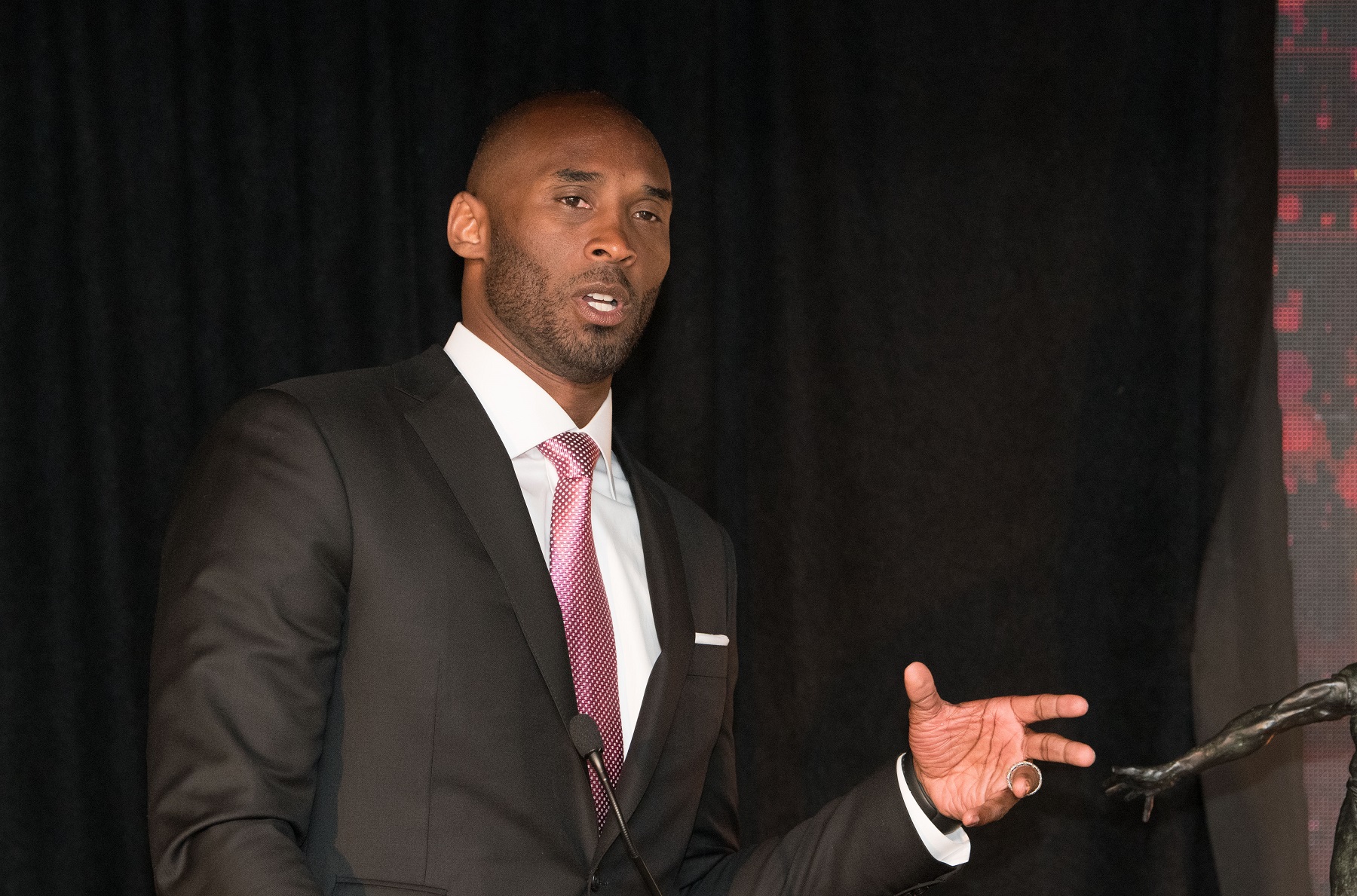 Kobe Bryant Gave Tennis Star Naomi Osaka Advice That Applies To All of Us
Retired NBA great Kobe Bryant struck up a friendship with tennis star Naomi Osaka shortly before his death.
Famous athletes from different sports frequently strike up friendships, such as Michael Jordan and Tiger Woods when they were at their peak in their respective sports. Less frequently, the relationship is along the lines of a mentorship like the one between Naomi Osaka and the late Kobe Bryant.
The two didn't know each other very long, but Osaka spoke recently about how much the retired NBA great meant to her as she worked her way up to the top of the women's tennis world.
A pair of high achievers in the world of sports
Kobe Bryant's exploits on the basketball court are well-known and legendary. Making the jump directly from high school, he played 20 seasons for the NBA's Los Angeles Lakers and made the NBA All-Star team 18 times.
Bryant finished his career with averages of 25.0 points, 5.2 rebounds, and 4.7 assists over the course of 1,346 games. In the playoffs, he averaged 25.6 points a contest and led the Lakers to five NBA championships.
Naomi Osaka has made an impressive climb to the top in women's tennis. The 22-year-old native of Osaka, Japan, has already won a U.S. Open and an Australian Open just months apart on her way to becoming the first Asian player to hold the No. 1 ranking in the world in her sport.
Osaka, who has lived and trained in the United States since turning three, gained her first widespread attention by losing just one set en route to a championship at Indian Wells in 2018 and then beating 23-time Grand Slam winner Serena Williams six months later in the final of the U.S. Open.
Sponsors have flocked to her, and Forbes recently ranked her as the world's highest-earning female athlete at $37.4 million last year.
Naomi Osaka's brief friendship with Kobe Bryant
Naomi Osaka only met Kobe Bryant in June 2019, seven months before the retired NBA star's death in a helicopter crash in California. Bryant took an interest in her career and made a point of watching her play later that summer at the U.S. Open in New York.
Speaking with WSJ Magazine recently, she said she would hear from Bryant out of the blue and that the messages were especially appreciated when she would struggle occasionally on the court.
"There would be some really tough losses," Osaka said. "I didn't even know he was paying attention, but he would text me positive things and tell me to learn from it. For me, it was definitely helpful."
Bryant's interest in tennis grew after he retired from the Los Angeles Lakers in 2016. He began playing frequently at a club in Newport Beach, California, albeit not necessarily well. Lakers general manager Rob Pelinka took up the sport around the same time and recalls getting the early jump when they started playing matches against each other.
"That did not sit well with Kobe at all," Pelinka recalled. "What does the Black Mamba do? The next few times I arrived at the club, there he was waiting for me already with the full sweat."
Pelinka said he later learned that Bryant had been taking lessons from the club pro.
"Typical 'Mamba' mentality," Pelinka said.
Kobe Bryant's brilliant advice for Naomi Osaka
Not long after Kobe Bryant's tragic death, tennis star Naomi Osaka shared a video on social media of her hitting balls with the former NBA great. The clip showed a brief rally that ending with Bryant knocking a return into the net.
"He wasn't THAT bad at tennis," Osaka joked in the tweet, adding, "Haha love you bro."
In the aftermath of the helicopter crash that killed Bryant, his daughter Gianna, and seven others, Osaka posted a letter she wrote to him.
"Thank you for caring and checking up on me after my hard losses," Osaka said. "Thank you for randomly texting me 'You ok?', cause you know how f—-d up my head is sometimes. Thank you for teaching me so much in the short time I've been lucky enough to have known you."
She called him her big brother, mentor, and inspiration.
In the WSJ Magazine article, Osaka recalled one conversation in particular in which Bryant gave Osaka a great bit of advice that could apply to anyone.
Osaka remembers telling Bryant that she aspired to be like him.
"No," Bryant replied. "Be better."