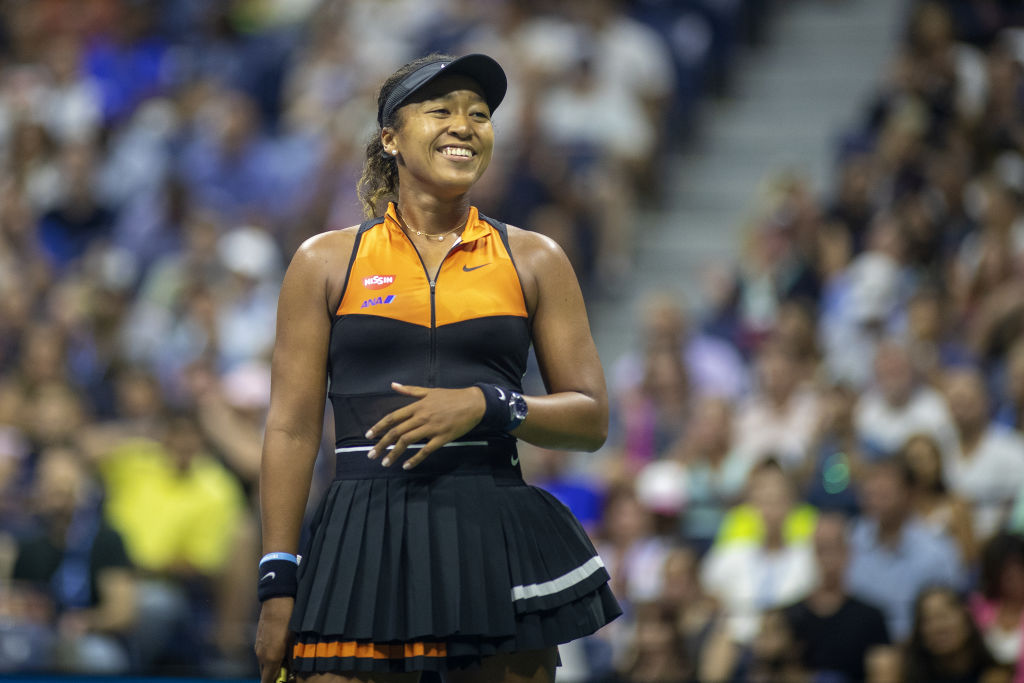 Serena Williams Has Been Toppled as the World's Best-Paid Female Athlete
Tennis star Naomi Osaka has set a record for earnings in a year by a female athlete.
She has already tamed Nike, so it's no wonder that Naomi Osaka has scored another impressive victory, overtaking Serena Williams in the world's most competitive sport: making money.
Naomi Osaka takes Serena Williams' title
Naomi Osaka is doing pretty well for a 22-year-old with two grand slam tennis titles to her name. So well, in fact, that Forbes calculates that she is the world's highest-paid female athlete, pulling down $37.4 million in the past 12 months.
Forbes says Osaka ranks No. 29 and Williams No. 33 on the list of the top 100 earners in the sports world. The full list is expected to be released this week. Osaka's $37.4 million haul and Williams' $36 million blow past the previous record of $29.7 million by Maria Sharapova in 2015.
Osaka's career prize winnings total a relatively modest $14.5 million. The Japanese native's two grand slam victories were at the 2018 U.S. Open, where she defeated Williams in the final, and the 2019 Australian Open.
Williams earned $29.2 million in 2019 to Osaka's $24.3 million, with Angelique Kerber a distant third at $11.8 million. The top overall earner on that list was Argentinian soccer star Lionel Messi at $127 million.
Had the coronavirus pandemic not disrupted the sports world so drastically this spring – including postponing the Summer Olympics in her homeland — Osaka would have been on track to crack the $40 million barrier in next year's Forbes rankings. Osaka, Williams, Sharapova, and fellow tennis star Li Na are the only four female athletes to have ever booked as much as $20 million in a year.
Naomi Osaka makes big money from endorsements
While female athletes don't come remotely close to what men make in soccer, basketball, or hockey, tennis players can fare well with shrewd marketing behind them.
Naomi Osaka has been represented since 2016 by IMG, which has negotiated numerous endorsements for her. Winning the 2018 U.S. Open while ranked 19th in the world made her a sensation that brought several new sponsors on board, boosting her off-court earnings from $1.5 million to approximately $16 million in 2019.
Osaka's endorsements include MasterCard, Nissan, Procter & Gamble, Citizen Watch, and All Nippon Airways as well as food and cosmetics companies. The biggest IMG move on her behalf came last year when Nike signed Osaka away from Adidas in a lucrative apparel deal.
Winning a big concession from Nike
One advantage that Naomi Osaka has when it comes to endorsements is her Pan-Pacific reach. Born to a Japanese mother and Haitian-America father, she has become well-known on both sides of the ocean. She scored big with Japanese fans last October by surrendering her U.S. citizenship to that she could represent Japan in the 2020 Olympics, which have now been pushed back to next year.
IMG also won a huge concession from Nike on Osaka's behalf. With her Adidas contract up around the time she was winning the Australian Open, Osaka could negotiate from a position of strength. According to Forbes, Nike paid her $10 million in the first year of a deal that runs through 2025, but she also received a rare exemption from the usual policy that an endorser can't sport any logo beside the Nike swoosh on shirts and hats.