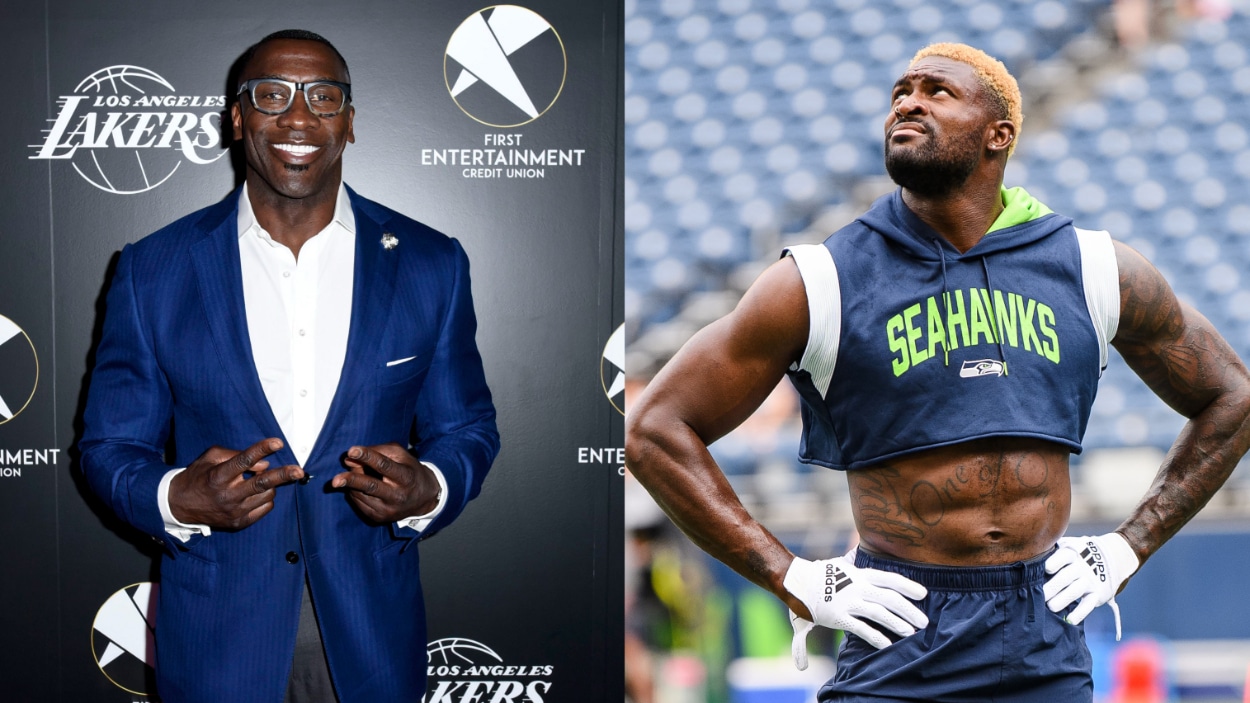 Shannon Sharpe Calls out DK Metcalf (Again) for Being 'Sensitive' on Manningcast
Shannon Sharpe and DK Metcalf squashed their Twitter beef in the offseason, but Sharpe spoke on it again during the Manningcast.
Last season, Hall of Fame tight end and NFL commentator Shannon Sharpe got into it on social media with Seattle Seahawks superstar wide receiver DK Metcalf. The barbs on Twitter got pretty personal, but the two eventually talked it out on Sharpe's podcast and made up. However, professional instigator Eli Manning brought the beef up on Monday night's Manningcast, and Sharpe took the bait, calling out Metcalf (and all young NFL players) for being "sensitive."
Shannon Sharpe, DK Metcalf Twitter beef
During a Week 6 23-20 Seattle Seahawks overtime loss to the Pittsburgh Steelers, Seahawks wide receiver DK Metcalf fought for extra yards with time running down instead of going out of bounds. That led Shannon Sharpe to question why Metcalf would play hero ball instead of making the smarter play.
Metcalf fired back after the game, calling Sharpe a "lil boy."
The feud escalated from there, with Sharpe and Metcalf both getting personal and using (or implying with an emoji) profanity to address each other.  
The pair would eventually sit down this offseason on Sharpe's Club Shay Shay podcast and hash out their differences. Metcalf and Sharpe had an in-depth and interesting conversation about how easy it is to misconstrue and be misconstrued on social media in this day and age.
During this conversation, Metcalf took more responsibility for the tenor of the conversation, and Sharpe let him do so. Now, almost a year later, Sharpe still seems happy to place the blame for the altercation on Metcalf as part of a "sensitive" generation of pro athletes.
Eli Manning brought up the incident again, and the Hall of Fame TE took the bait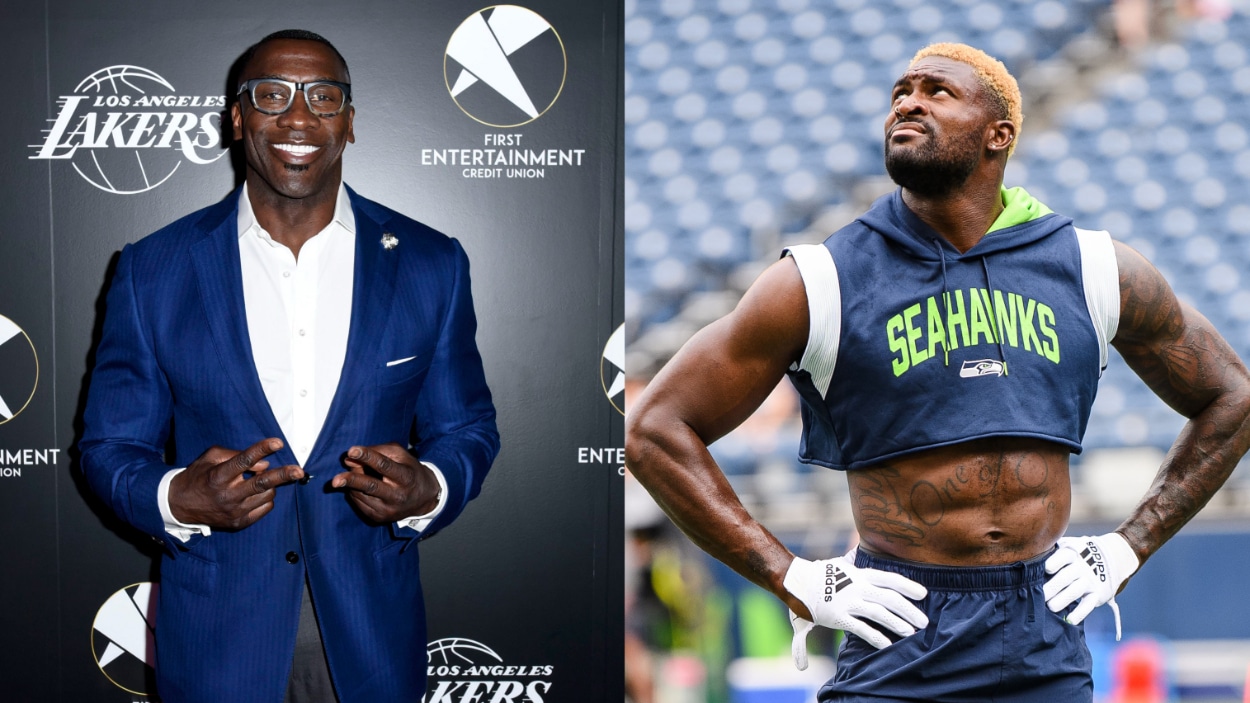 Peyton Manning's job on ESPN's Monday Night Football Manningcast is to keep the trains running on time and lead the football discussion, while little brother Eli Manning gets to play class clown and instigator-in-chief.
Eli played his role perfectly during the fourth quarter of Week 1's Denver Broncos at Seattle Seahawks game.
"Hey Shannon, last year you got in a little Twitter spat with DK Metcalf," Eli said to Sharpe. "What did you learn about DK through that whole process?"
Sharpe responded:
These guys in today's game, anytime you call out their behavior, they think you're taking a shot at them. They're like, 'you're trying to bring me down.' No. I'm saying, in that situation, two extra yards weren't going to help the situation. Time is your enemy. … So, he took it as I was taking a shot at him. But I wasn't. I was trying to help.

Shannon Sharpe on the Manningcast
That's when Eli piped in, "I think the players today are a little sensitive, wouldn't you say?"
"They're very sensitive," Sharpe concurred. "They like clicks, likes, mentions. And they get these people, like, 'You right, DK. Tell him. He old. He don't know any better.'"
To wrap up the conversation, Sharpe did admit that he was lucky that social media wasn't around in his playing days. If there were, the outspoken former TE surely would have had his fair share of spats with pundits as well.
Like Sportscasting on Facebook. Follow us on Twitter @sportscasting19 and subscribe to our YouTube channel.