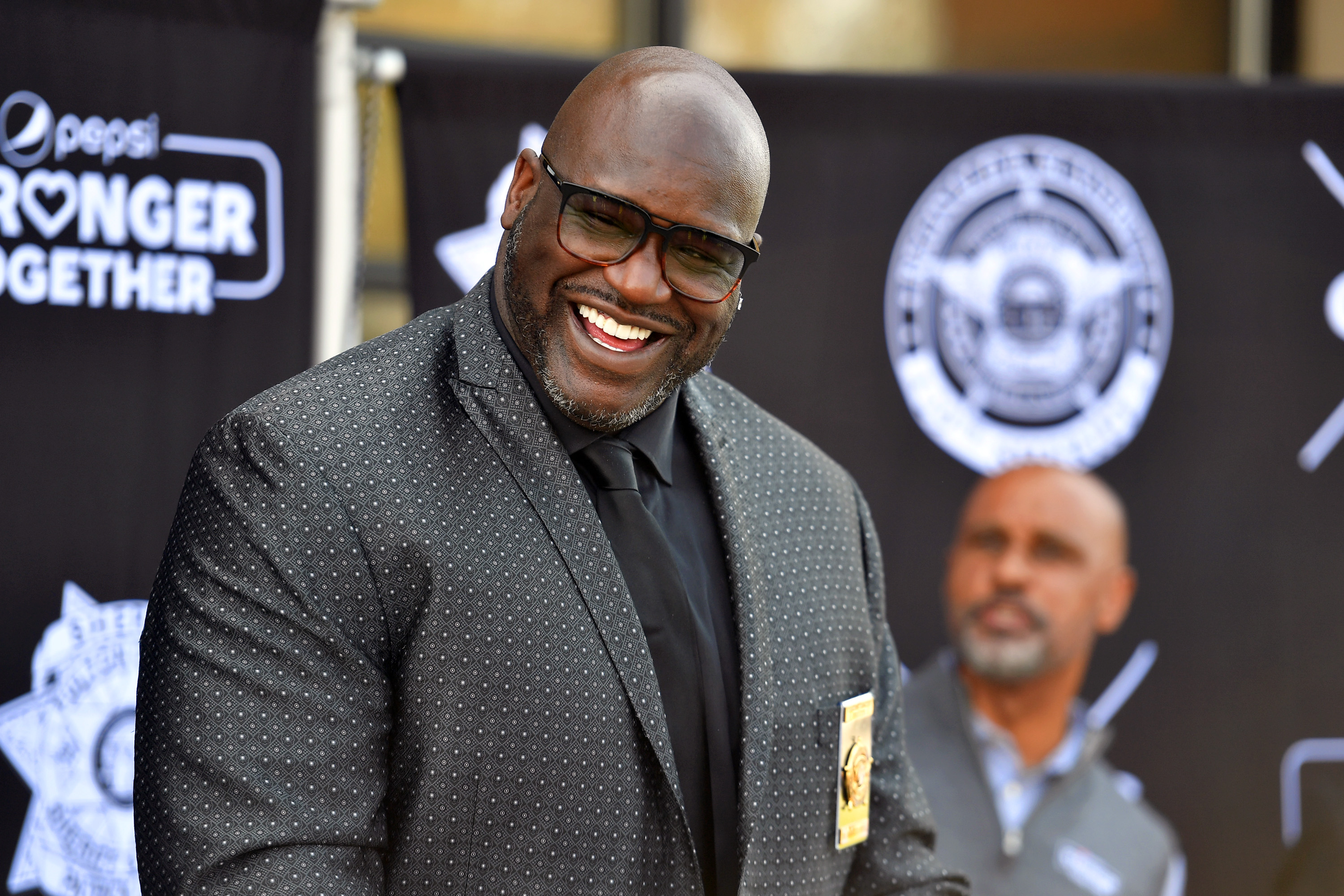 Shaq, Dr. J Have Karl Malone on Their List of Top 10 NBA Players Ever, but He's Not Even the Best Malone In History
If you thought Dr. J's recent list of 10 greatest NBA players ever was strange, wait until you see Shaq's.
Julius Erving recently made waves when he rattled off his list of top 10 NBA players in history. In one of the strangest lists ever, Dr. J had Tiny Archibald making the cut, yet he didn't have Larry Bird, arguably a top-five player, on the list. Well, Shaquille O'Neal certainly outdid Erving with his latest input.
O'Neal doesn't have Bill Russell, Wilt Chamberlain, or Bird on his squad. Both Erving and Shaq do, however, have Karl Malone on their lists, even though "The Mailman" wasn't even the best Malone to ever play in the NBA.
Shaq outdoes Dr. J for the worst all-time NBA list
Julius Erving's record for possibly the worst top-10 lists of all-time NBA players was short-lived. Shaq quickly took over.
Speaking to The Los Angeles Times, O'Neal went to bat for Erving, saying he had no problem with his top-10 list. Then he proceeded to give his all-time team, starting with his first five, in no particular order.
"Magic Johnson, Kobe Bryant, Michael Jordan, LeBron James, and then (expletive) me," he said. "That ain't no disrespect to (Karl) Malone, (Charles) Barkley, and Kareem. Hey, that's my list. Understand what I'm saying?"
He then added Stephen Curry, Allen Iverson, Tim Duncan, Karl Malone, and Isiah Thomas to his second team before adding, "Also, you got to put Kareem on that second team, too."
Notably absent from the list are Russell, Chamberlain, and Bird, three players who typically find themselves on these lists. The three are the only players in NBA history to win three straight MVPs.
"Dr. J has his list and I have my list," O'Neal said. "I'm all good with Dr. J's list."
Moses was a better Malone than Karl
Karl Malone being on a top-10 NBA list might be a stretch, but it's not embarrassing. The Mailman was an outstanding player in his 17 seasons with the Utah Jazz. Malone was a 14-time All-Star and two-time MVP.
For his career, he averaged 25.0 points and 10.1 rebounds. He is a member of the NBA's 75th Anniversary Team and was inducted into the Naismith Memorial Basketball Hall of Fame in 2010.
Malone has outstanding credentials and is worthy of plenty of praise, but he's not even the best player named Malone to play in the NBA. That distinction belongs to Moses Malone.
Moses Malone played 21 seasons in professional basketball — 19 in the NBA and two in the ABA. He's a 13-time All-Star (12 in the NBA) and averaged 20.6 points and 12.2 rebounds. Moses led the NBA in rebounding six times, including five straight seasons. He's a three-time MVP, earning back-to-back selections in 1982 and 1983 after winning it in 1979.
In his first year with the Philadelphia 76ers in the 1982-83 season, he got the Sixers over the hump by winning a championship. The Sixers had been to the NBA Finals in two of the previous three seasons. Moses averaged 24.5 points and 15.3 rebounds, won his third MVP, and led Philly to a championship that year.
Nobody was more dominant on the offensive glass than Moses Malone. He finished his NBA career with 6,731 offensive boards, tops by a long shot. Second-best was former Boston Celtics center Robert Parish with 4,598. Although Karl Malone was great, Moses Malone, one of the most underrated players in history, was better.
These lists are always fun, but they seem to be getting weirder by the day.