Shaquille O'Neal Once Lost $295,000 After Viciously Blasting NBA Officials in a Profanity-Laced Rant
Shaquille O'Neal's penchant for speaking his mind needs no explanation. The Big Aristotle is not afraid of stirring the pot, giving bold proclamations, or even making threats, including in his current role with TNT. Still, Shaq's lack of filter gets him into trouble every now and then, with one particular rant coming to mind.
O'Neal and the Los Angeles Lakers eked out a victory over the Toronto Raptors in February 2004, but O'Neal left the floor fuming. He promptly graced audiences with an epic, profanity-laden rant on national television in a tirade that cost him hundreds of thousands of dollars.
Shaquille O'Neal cursed all over live television following a Lakers win in February 2004
The Lakers defeated the Toronto Raptors on Feb. 1, 2004, but Shaquille O'Neal fumed.
O'Neal had just torched the Raptors for (at the time) a season-high 36 points. He shot 13-of-20 from the field and racked up 15 free-throw attempts as LA won an ugly contest. Despite the strong performance, however, O'Neal's mind dwelled on the officiating.
Shaq joined a local television station for an interview immediately after the game. When asked (h/t YouTube) about the officiating, the Lakers center unleashed.
"David Stern wonders why the league is losing money, [poor officiating is] why. People pay good money to come watch these athletes pay and [the referees] try to take over the f****n game."

–Shaquille O'Neal (2004)
O'Neal's frustrations were evident as he looked directly into the camera as he cursed. Indeed, when the interviewer reminded Shaq that they were on live TV, The Diesel issued a terse response.
"I don't give a s**t," O'Neal said.
Shaq refused to hold back, but his words had consequences. Any time NBA players, past or present, openly criticize officials, they face potential discipline. Such was the case for O'Neal.
The NBA fined Shaq $250,000 and suspended him for a game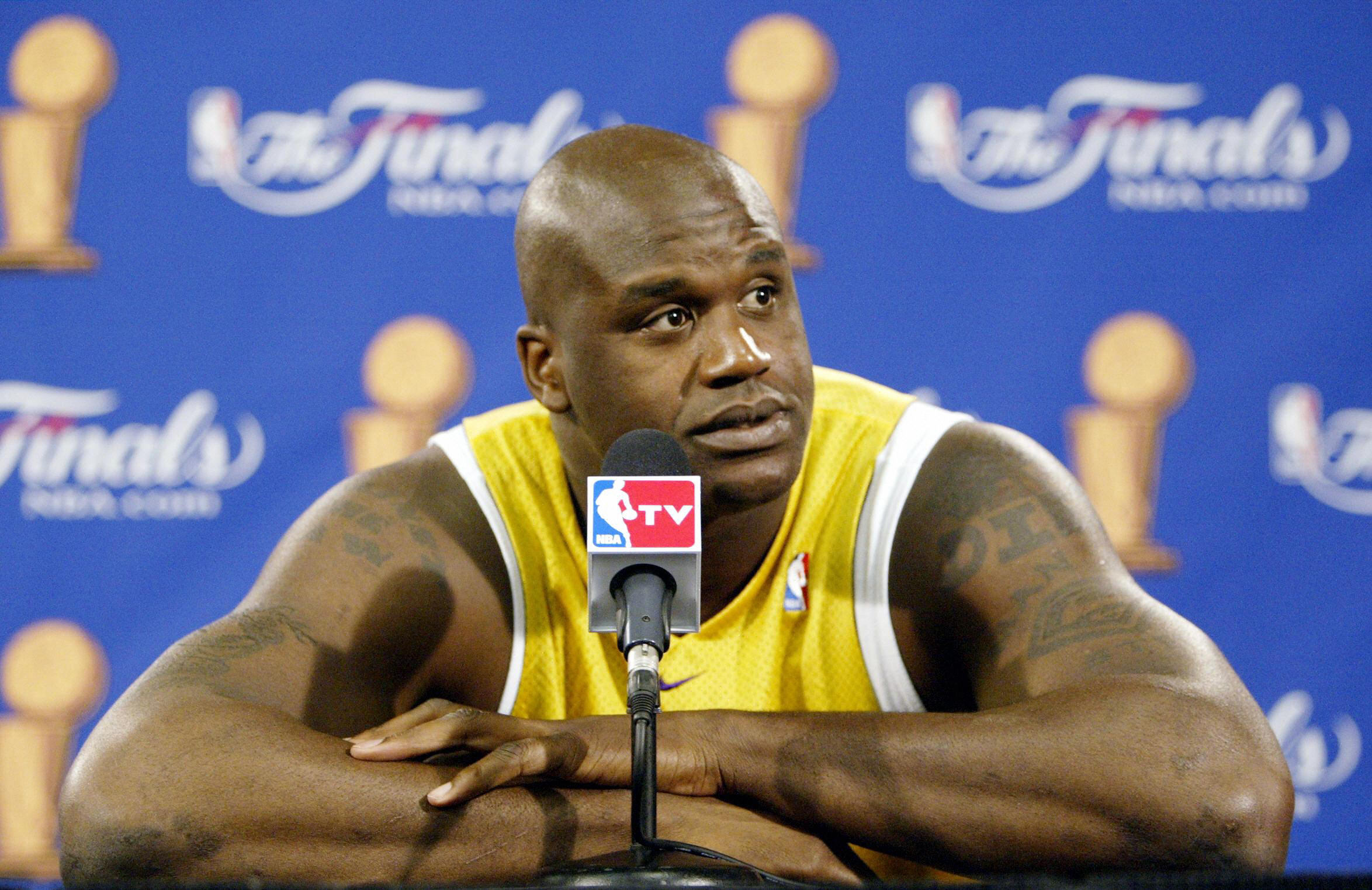 Shaquille O'Neal said his piece and made headlines. An apology could not save him.
O'Neal issued a statement saying he regretted his comments and that he spoke out of turn with emotions running high.
"My comments were made out of frustration in the heat of the moment," O'Neal said at the time, via ESPN. "But I realize that my choice of words was inappropriate, and again, I would like to apologize."
But the NBA cared very little for Shaq's apology. The league fined him suspended him without pay for the team's next game against the Indiana Pacers, meaning he lost out on $295,000.
O'Neal received adamant backing from Phil Jackson. The Lakers head coach said the punishment was "severe" and "childish," per ESPN. He added that "there was no precedence" for a suspension.
Regardless, the NBA responded swiftly and forcefully in reprimanding one of its biggest stars. Although some might feel top talents get preferential treatment from the league, this isn't the case.
Nikola Jokic and LeBron James both received suspensions for their respective roles in recent altercations. Shaq had a lot to say about both situations.
O'Neal has no problem with current players holding their ground
Shaquille O'Neal's attitude as a player closely resembles his current feelings as an analyst.
O'Neal defended Jokic after the Denver Nuggets center earned a suspension for a cheap shot on Miami Heat forward Markieff Morris, suggesting the act was retaliatory and did not merit a suspension. Shaq had a similar message concerning Detroit Pistons center Isaiah Stewart following his scuffle with James, saying Stewart did the right thing by going back at LBJ.
Both responses speak to Shaq's unabashed demand that players to stand up for themselves and their team, regardless of potential ramifications. The same was true during his infamous rant in 2004 as it is today.
Stats courtesy of Basketball Reference.