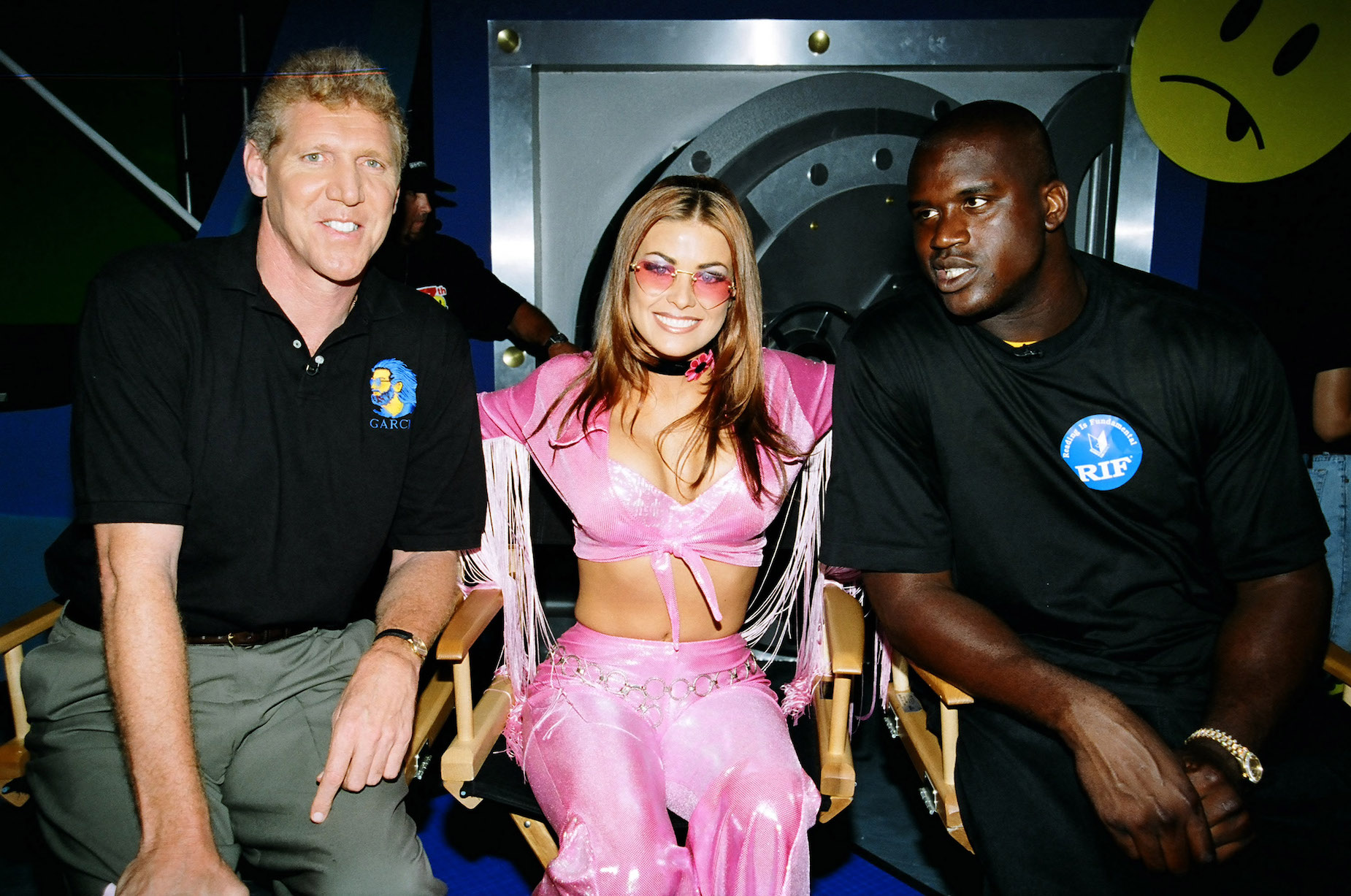 Shaquille O'Neal Revived His Beef With Bill Walton, Saying the Big Man Isn't a Hall of Famer
Shaquille O'Neal is no stranger to feuding with other big men. In fact, he recently revived his beef with Bill Walton, saying he wasn't a Hall of Famer.
Both on and off the basketball court, Shaquille O'Neal is a larger than life figure. While he's usually a pretty jovial guy, Shaq isn't above throwing some shade; Charles Barkley, Dwight Howard, and others can attest to that.
On a recent podcast, however, Shaquille O'Neal looked into the past and decided to revive his beef with Bill Walton. In this case, the Big Aristotle went on the record as saying that the senior man wasn't a Hall of Famer.
Shaquille O'Neal is no stranger to calling out other big man
During his time on the hardwood, Shaquille O'Neal established himself as one of the most dominant big men in basketball. He had no problem throwing his weight around off the court, either.
Shaq's most famous feud was with Dwight Howard; without relitigating the entire conflict, it seemed like O'Neal didn't appreciate the younger center co-opting his 'Superman' persona.' From there, the two men kept trading barbs. Although things have quieted down as of late, the beef isn't completely dead. On a recent episode of his podcast, Shaquille O'Neal called an unspecified Laker—assumed to be Howard—a "frontrunner."
O'Neal also tried to take a shot at Yao Ming ahead of their first head-to-head meeting. "Tell Yao Ming, 'Ching-chong-yang-wah-ah-soh,'" O'Neal said at the time. "Wang Zhu, you want some of Shaq-fu [he makes a karate move], come get it. I'll be waiting for you."
Reviving a beef with Bill Walton
If you're familiar with Bill Walton, you probably have a pretty favorable impression of the big man. On the court, he was an incredibly talented player who was hamstrung by injuries; away from basketball, he's overcome crippling pain to become a positive presence in the world of sports. Shaquille O'Neal, however, seems to have a different opinion.
In 2008, Walton appeared on ESPN and criticized O'Neal's arrogance; Shaq, of course, couldn't take that lying down.
"Bill Walton has broken the Big Man Pecking Order Code — Ordinance 2257 — which means his resume isn't quite good enough to speak on what I have done," Shaq said, as documented by John Rode of the Oklahoman. O'Neal also called Walton a hypocrite, saying that he couldn't speak about injuries.
In a recent episode of his podcast, Shaq decided to bring Walton up again.
"Isiah Thomas explained this to me. There's two types of Hall of Famers: there's a bad mofo, shut-your-mouth Hall of Famer, which I happen to be a proud member of. Then there's the other Hall of Fame," O'Neal explained, according to Larry Brown Sports. "For example, I don't think Bill Walton is a Hall of Famer. Then somebody mentioned it's not the NBA Hall of Fame; it's the Basketball Hall of Fame. So, based on that, yeah, he's in. Because he did work in high school, he won in college, and he won one in the NBA."
Shaquille O'Neal undeniably has the better stats, but Bill Walton is still a Hall of Famer
To make things clear, Bill Walton can't hold a candle to Shaquille O'Neal from a statistical perspective; the latter big man was simply too dominant. With that being said, though, Walton is still deserving of his place in the Basketball Hall of Fame.
During his time at UCLA, Walton 20.3 points and 15.7 rebounds per game; he won two NCAA championships, two NCAA Final Four Most Outstanding Player titles, and three National college player of the year awards. He then became the first-overall pick of the 1974 NBA draft and would go on to win an NBA championship and NBA MVP honors with the Portland Trail Blazers. He also claimed another title and Sixth Man of the Year honors with the Boston Celtics at the tail end of his career.
Even though his career was derailed by some brutal injuries, Bill Walton has enough of a resume to make it into the Basketball Hall of Fame; even if you want to discount his NBA performances, it's not fair to say he only "did work" in high school. While Shaquille O'Neal might contend that they belong in different categories, they're matter of factly in the same building.
Stats courtesy of Sports-Reference and Basketball-Reference