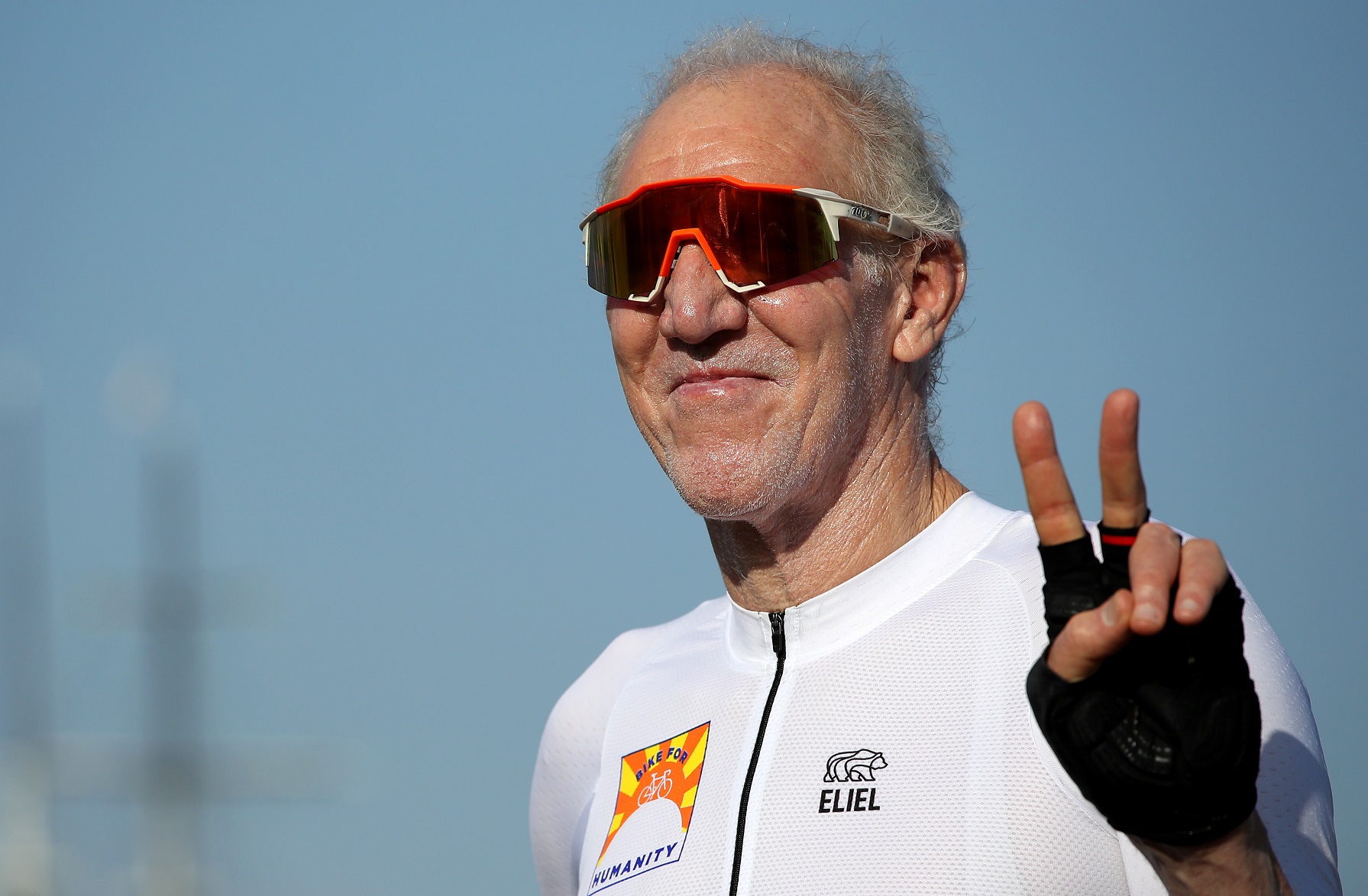 Bill Walton Has Seen the Grateful Dead Perform 850 Times
Noted Grateful Dead fan Bill Walton is the narrator of 'Fire On The Mountain,' an extreme sports documentary on ESPN featuring music by the band.
What do you get when you cross basketball great Bill Walton and broadcast giant ESPN with the legendary Grateful Dead? We weren't sure either, but the answer turns out to be Fire On The Mountain, a documentary about extreme sports athletes including skier Chris Benchetler, surfer Rob Machado, and snowboarders Jeremy Jones and Kimmy Fasani.
The film makes its debut on ESPN on Oct. 28, 2020. It will also air on ABC on Nov. 22.
'Fire on the Mountain' is a Grateful Dead tune, too
Once the producers of the extreme sports film Fire On The Mountain settled on a title and a soundtrack, picking the narrator was a no-brainer. College and NBA great Bill Walton, an ESPN college analyst, is a Grateful Dead fanatic, and the film's title is taken from a tune of the same name on Shakedown Street, the band's 1978 album.
As a kindred spirit of the featured athletes, Walton embraced the concept of the film. "Like me, they love the edge, nature, the groove, rhythm, sport, and the culture and rhythmic beat of the Grateful Dead," he said in an ESPN release.  "The new young guys asked me to speak. I channeled everyone and everything I've known in my now 53 years with the Grateful Dead."
The 6-foot-11 Walton has been bestowed with the title of "World's Tallest Deadhead."
"It's not how big you are, it's how big you play," Walton told GQ. "But yeah, I can see at the concerts. I have a good view."
Bill Walton was a basketball great
Bill Walton was one of the greats in college basketball history in his three seasons at UCLA. He averaged 21.1, 20.4, and 19.3 points per game and was also a superb rebounder who ran the floor with ease in the era before the 3-point shot marginalized the value of 7-footers.
Walton was drafted by the Portland Trail Blazers in 1974 and played 10 seasons over 13 years in between injuries that put him under a surgeon's knife numerous times. He finished with averages of 13.3 points and 10.5 rebounds a game in stints with Portland, the San Diego/Los Angeles Clippers, and the Boston Celtics.
Walton has had a successful career as a basketball color commentator with CBS, ABC, and ESPN, lately working primarily Pac-12 conference telecasts. His observations and pop-culture references have made him a favorite with viewers, and Walton owns an Emmy Award for the best live sports television broadcast.
Bill Walton has seen the Grateful Dead perform 850 times
The Grateful Dead officially broke up in 1995 following the death of Jerry Garcia, the counterculture band's guitarist and vocalist. However, its members continued to perform in various combinations leading up to five "farewell" shows performed two decades later by the surviving members and hosted by Bill Walton on pay-per-view.
Walton told the San Diego Tribune in 2015 that he attended his first Grateful Dead concert as a freshman or sophomore in high school and didn't even start counting his number of shows until after arriving at UCLA in 1970. That means that even his own count of 854 Grateful Dead concerts over five decades is low.
"One of the things I love so much about basketball is the same thing I love about the Grateful Dead. You go to a Dead show and there are no restraints on what will happen. The band creates this phenomenal atmosphere, out of nothing, and it's the same in a basketball game."

Bill Walton
Like Sportscasting on Facebook. Follow us on Twitter @sportscasting19.