Shaquille ONeal's Toughness Was Triggered at 2 When His Mom Right-Hooked a Bus Driver
Shaquille O'Neal may have gotten his toughness from his mother when he was a little boy.
For Shaquille O'Neal, toughness was never a problem. The former Los Angeles Lakers star center was always pretty intimidating because of his size. That toughness got a quick start when he was just a couple of years old, and it all had to do with an incident involving his mother and a bus driver.
Shaquille O'Neal was always a force on the basketball court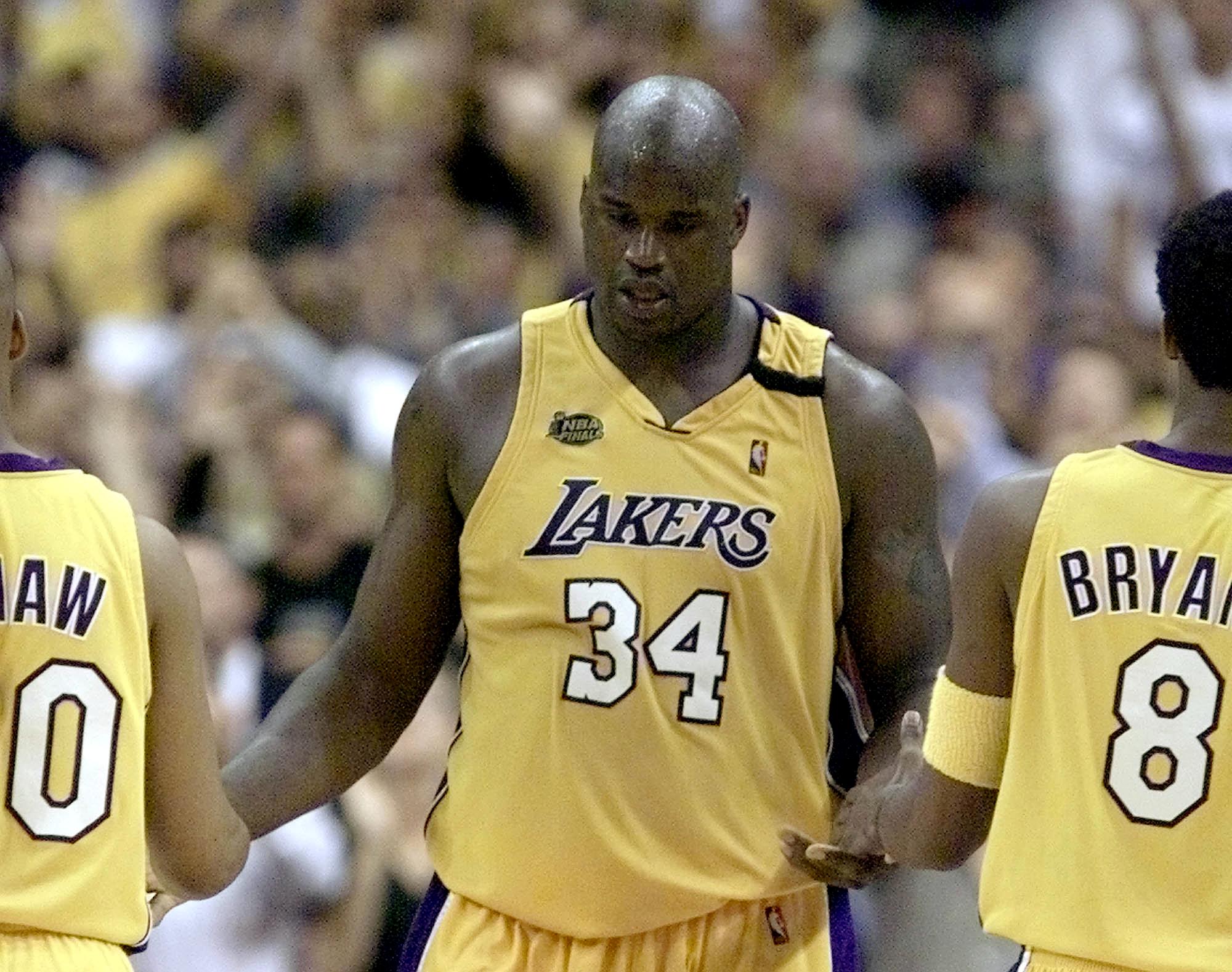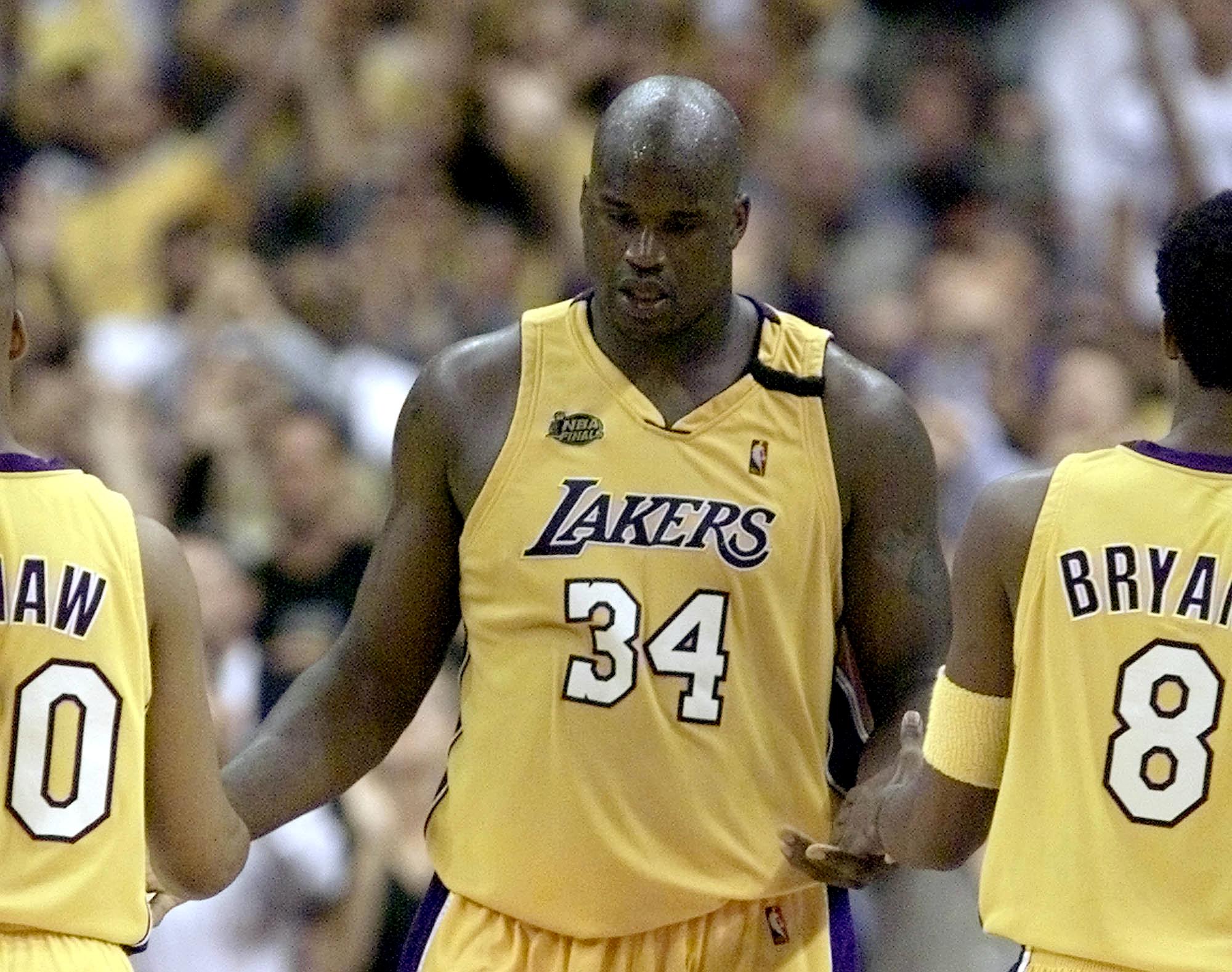 O'Neal was dominant as a center at LSU in his three seasons with the Tigers. The 7-foot-1 center averaged 13.9 points and 12 rebounds as a freshman but took off in his sophomore season. In his second year with the Tigers, O'Neal doubled his scoring average to 27.6 points per game and improved his rebounding total to 14.7.
After his senior year when he put up 24.1 points and 14 rebounds, O'Neal left school to enter the 1992 NBA draft. The Orlando Magic took the powerful center with the first pick, and he made an immediate impact by averaging 23.4 points and 13.9 rebounds per game. He was named the NBA's Rookie of the Year.
Shaq dominated the paint for the better part of his 19-year career. He led the league in scoring twice, field-goal percentage 10 times, and was a 15-time NBA All-Star. O'Neal won four titles and was inducted into the Naismith Memorial Basketball Hall of Fame in 2016.
Kobe Bryant called Shaq the most dominant player he's ever seen
When Kobe Bryant and Shaq played together for the LA Lakers, all wasn't smooth. There was some friction between the two future Hall-of-Fame players, but the result was three straight championships from 2000-2002. Kobe and Shaq were a couple of egos but were also one of the most dominant duos of all time.
Kobe and Shaq are known for their bitter feud, but through it all, they were still friends. When the Lakers unveiled a statue of Shaq in 2017, many, including Laker great Kareem Abdul-Jabbar, didn't think Bryant would attend. "Some people thought the odds of Kobe Bryant showing up today were the same as Shaq sinking a free throw," Lakers legend Kareem Abdul-Jabbar said, according to ESPN.
Not only did Bryant attend, but he also gave some high praise to his former teammate. Bryant addressed the crowd and called O'Neal "the most dominant player I've ever seen." Bryant turned to Shaq's children and said, "your dad was a baaaaad man. A bad man."
Shaq may have gotten his toughness from his mother
Shaq was inducted into the Hall of Fame in 2016 after a storied NBA career. O'Neal played with six different teams in his 19 seasons and dominated most of them. You didn't drive the lane on Shaq unless you liked getting blocked or getting a hard foul. O'Neal was as tough as they come.
During his speech at the Hall of Fame, O'Neal talked about where that toughness may have come from. He joked about a story when he was two years old and how his mother made sure Shaq got a free bus ride.
"My first recollection was of you fighting with the bus driver because he refused to believe that a two-year-old could be this big," Shaq said, speaking to his mother. "But I also remember you ultimately convincing him with that right cross – mama said knock you out. And him holding his hand over his right eye, saying, 'yes' ma'am, kids two and under do ride for free.'"
All stats courtesy of Basketball Reference and Sports Reference.