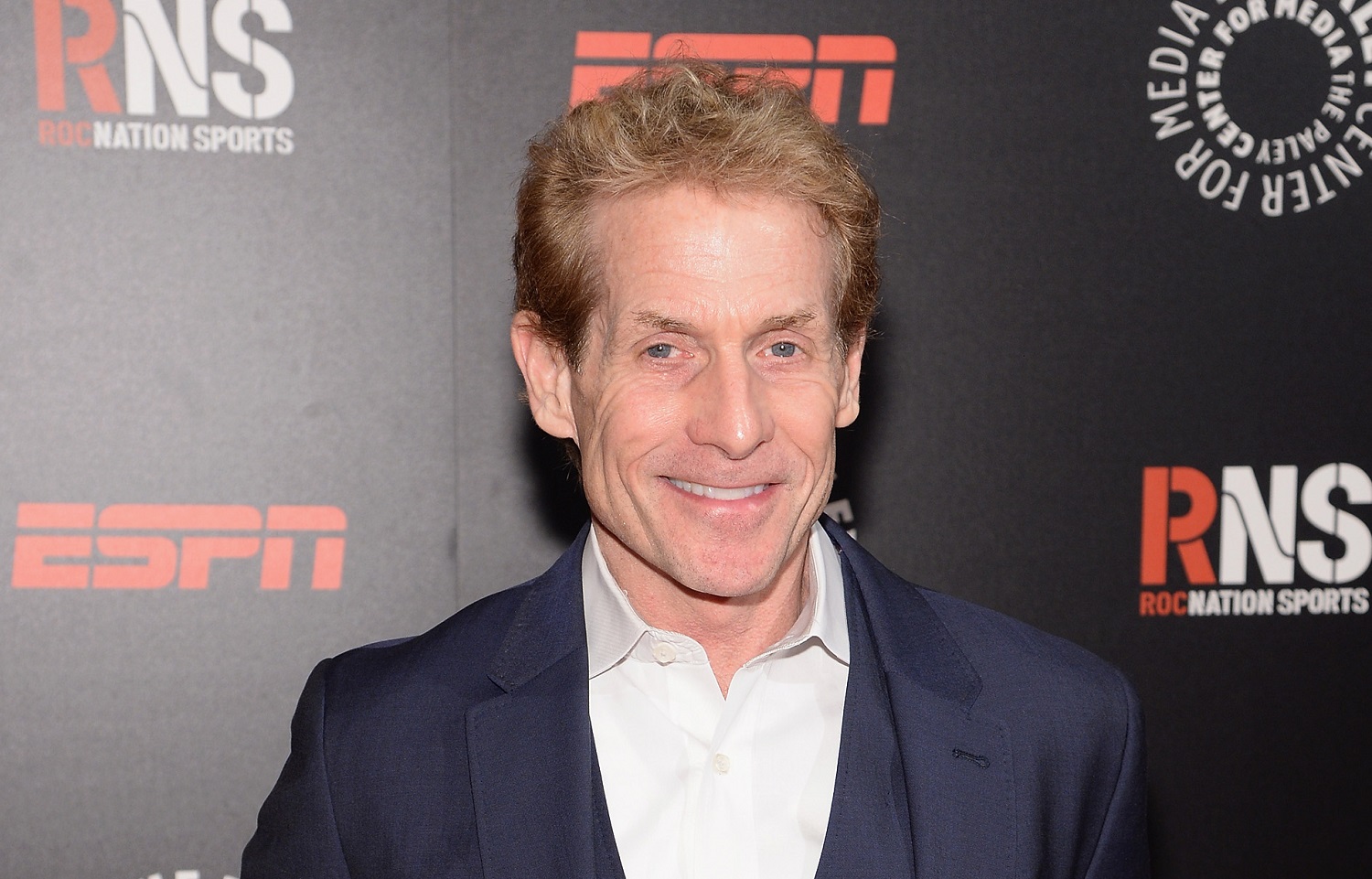 Skip Bayless Is Getting $32 Million and the Last Laugh
Skip Bayless reached a four-year, $32 million deal to remain at Fox Sports, where he co-hosts a show with Shannon Sharpe.
All you need to succeed on a daytime talk show is a mouth that works and an audience that doesn't. Dennis Miller didn't have Skip Bayless in mind when he said that, but the former ESPN and current Fox Sports host certainly comes to mind now.
Bayless is the standard-bearer for his network's daily lineup of sports talk shows. As much as some people complain about his takes on the day's news, Bayless apparently attracts enough of an audience to keep cashing checks – and big ones, at that — for another four years.
All those sports out there but nothing to see
One of the most perplexing aspects of televised sports is that networks pay exorbitant amounts to pro leagues and college conferences to show their games, but little of the inventory makes it onto TV. If they can't show weekday games live in primetime, then the TV and cable networks generally won't bother showing the games at all.
So, what do they do to fill their daytime schedules Monday through Friday? They pay former newspaper columnists and retired athletes to talk about the previous night's games, many of which their viewers couldn't see, and debate topics like Deshaun Watson's next team day after day.
Skip Bayless and Shannon Sharpe are the anchors of the Fox Sports 1 daytime lineup. Considering that the name of their show is Skip and Shannon: Undisputed, they sure do come up with a lot of topics that they don't agree upon. They do 2 ½ hours together each day, and then taped segments are repackaged and shown throughout the day to fill another three hours.
First Things First and Speak For Yourself help fill out the rest of the day.
Skip Bayless has landed a new contract
Fox Sports recruited Skip Bayless when his ESPN contract expired in 2016, breaking up his popular show alongside Stephen A. Smith. According to Outkick.com, ratings for First Take on ESPN dropped as much as 35% without Bayless. Much of the lost audience followed Bayless to Fox, but ratings there remain dwarfed by ESPN.
The contract expired last summer, but Bayless and Fox agreed to an extension while they worked toward a new deal in the fall.
One factor delaying the sides from completing the deal was that Fox was entering negotiations with the NFL on its next contract. The NFL hasn't released details yet, but Fox obviously felt by year's end there would be money left over. We know that because Fox gave Skip Bayless, 69, a four-year, $32 million contract, the New York Post reported.
ESPN was willing to share Skip Bayless with Fox Sports
RELATED: Patrick Mahomes Just Reminded America of a Silly Skip Bayless Tweet
Though he has many detractors worn out by hearing him tear down LeBron James and offer up takes that seem unsupportable at times, Skip Bayless is getting the last laugh. Fox wanted to keep Bayless, but they had to fight off his former employer. The newspaper's report said ESPN was looking forward to reuniting Bayless with Stephen A. Smith but was outbid.
Besides ponying up more money, Fox Sports proposed a potential second daily show for Bayless.
ESPN also offered a second show, but with an interesting twist. The New York Post reported that the Disney-owned company wanted to pair Bayless with Smith on multiple projects but would have settled for one daily show there while allowing Bayless to retain his morning presence at Fox.
While Bayless and Shannon Sharpe were doing their show, Smith and Max Kellerman would continue at ESPN on First Take. Later in the day, Bayless and Smith would work together on ESPN+, which has become a Disney priority. The network gave up on the idea because of the complicated logistics.
Like Sportscasting on Facebook. Follow us on Twitter @sportscasting19.