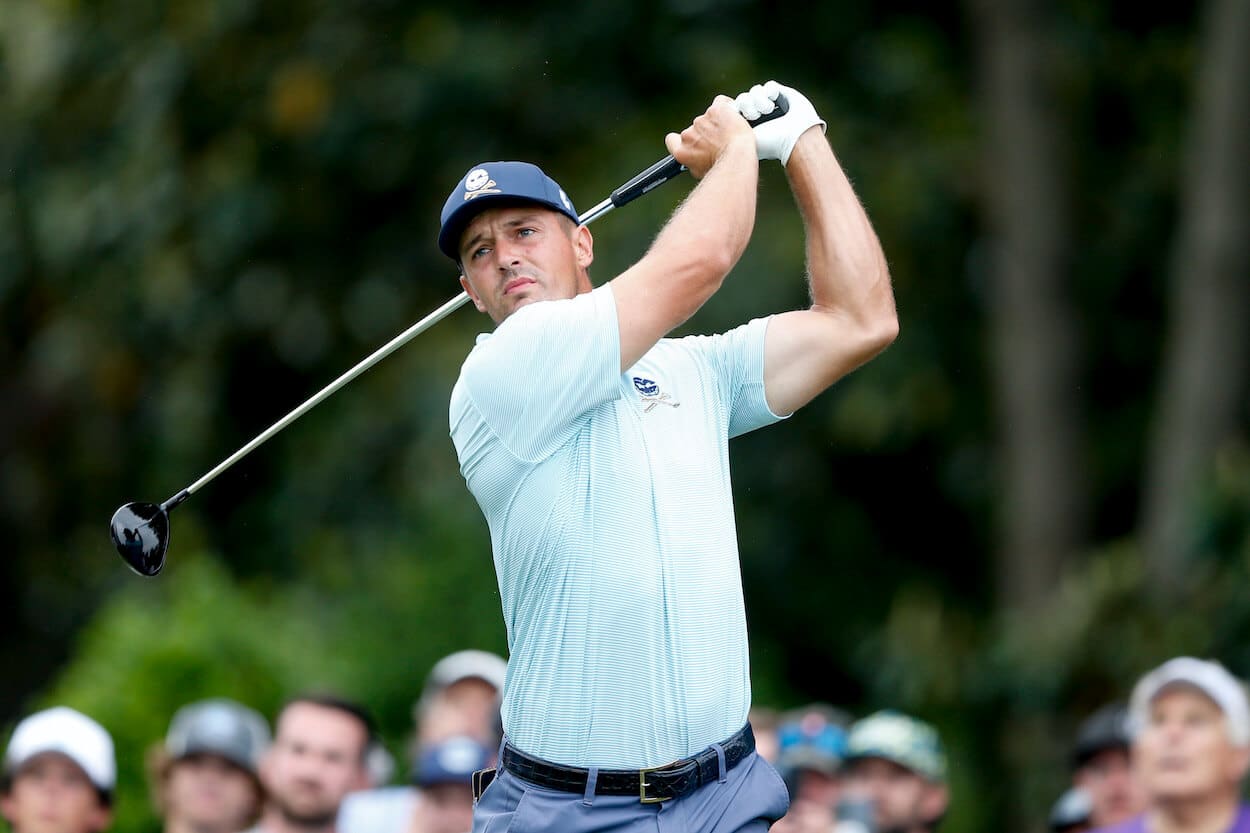 Slimmed-Down Bryson DeChambeau Builds Positive Momentum Just in Time for PGA Championship
Bryson DeChambeau is finally showing some signs of life just in time for the second major of the year.
Bryson DeChambeau looks a bit different nowadays.
Gone are the bulging muscles, the record-setting drives, and the pain that came along with his experimental transformation. DeChambeau is now a slimmed-down version of his old self, and although it took him a while to adjust to his new body, he's finally showing some signs of life in his quest to return to the top of the golf world.
And just in time, too, as the second major championship of the year is just a week away.
Slimmed-down Bryson DeChambeau ties his best round with LIV Golf
It's been a rough few years for Bryson DeChambeau behind the scenes.
After adding 50 pounds in an effort to become the longest driver in PGA Tour history, DeChambeau won the 2020 U.S. Open by overpowering Winged Foot in a way golf fans had never seen before. But that rushed weight change resulted in mood swings and gut problems stemming from his new diet. Swinging that violently and carrying around that extra weight hurt DeChambeau more than it helped him, so he set out to reverse his transformation and feel like himself again.
In the fall of 2022, DeChambeau went on a Whole-30 diet and lost 20 pounds in one month. He started feeling healthy again, but it took him some time to adjust to his new swing. In his first five starts of the 2023 LIV Golf season, DeChambeau finished T24, T44, T16, T28, and T22 in the 48-player league. He returned to the PGA Tour for the Masters in April and missed the cut after two rounds of 2-over 74.
After those struggles, momentum might finally be back on his side.
At LIV Golf Tulsa, DeChambeau opened with a 2-under 69 and a 7-under 63 to tie his lowest career round on the rival tour. He fired a 3-under 68 on Sunday to finish in a tie for fifth, his best finish of the season by far. This could be the week that turns his year around.
Bryson DeChambeau should be feared at the PGA Championship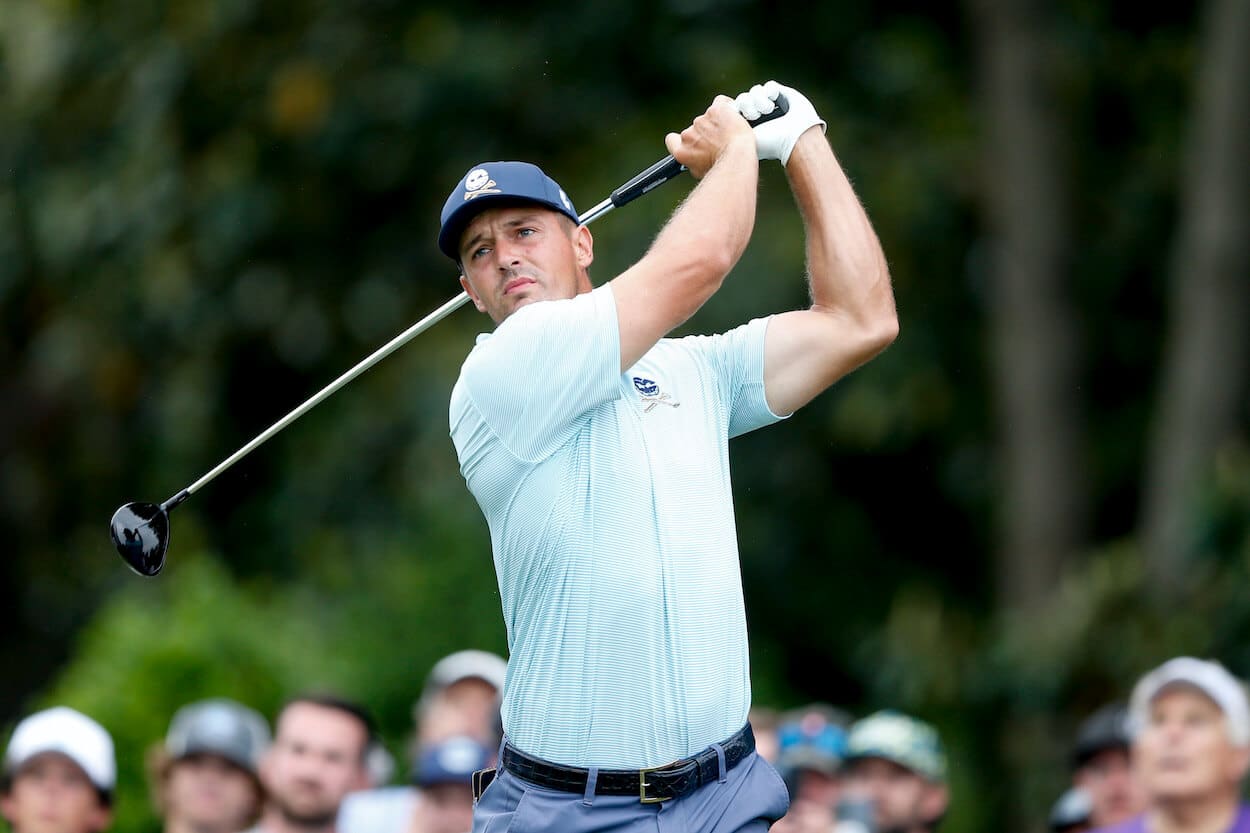 DeChambeau is slowly returning to the level of golf that made him a major champion, and just in time, too.
The 29-year-old's best round of the year came one week ahead of the second major championship of the year — the PGA Championship at Oak Hill. If this DeChambeau is the one who shows up to Oak Hill, he should be able to get himself in contention come Sunday afternoon.
He may not be the longest driver in golf history anymore, but he can still move it out there with the best of them. That should come in handy at Oak Hill, which will play longer than 7,300 yards as a par 70. The rough will also be grown out next week, and that gives longer hitters an advantage because they're hitting shorter approach shots out of the thick stuff.
Don't be surprised if DeChambeau makes some noise at the PGA Championship.