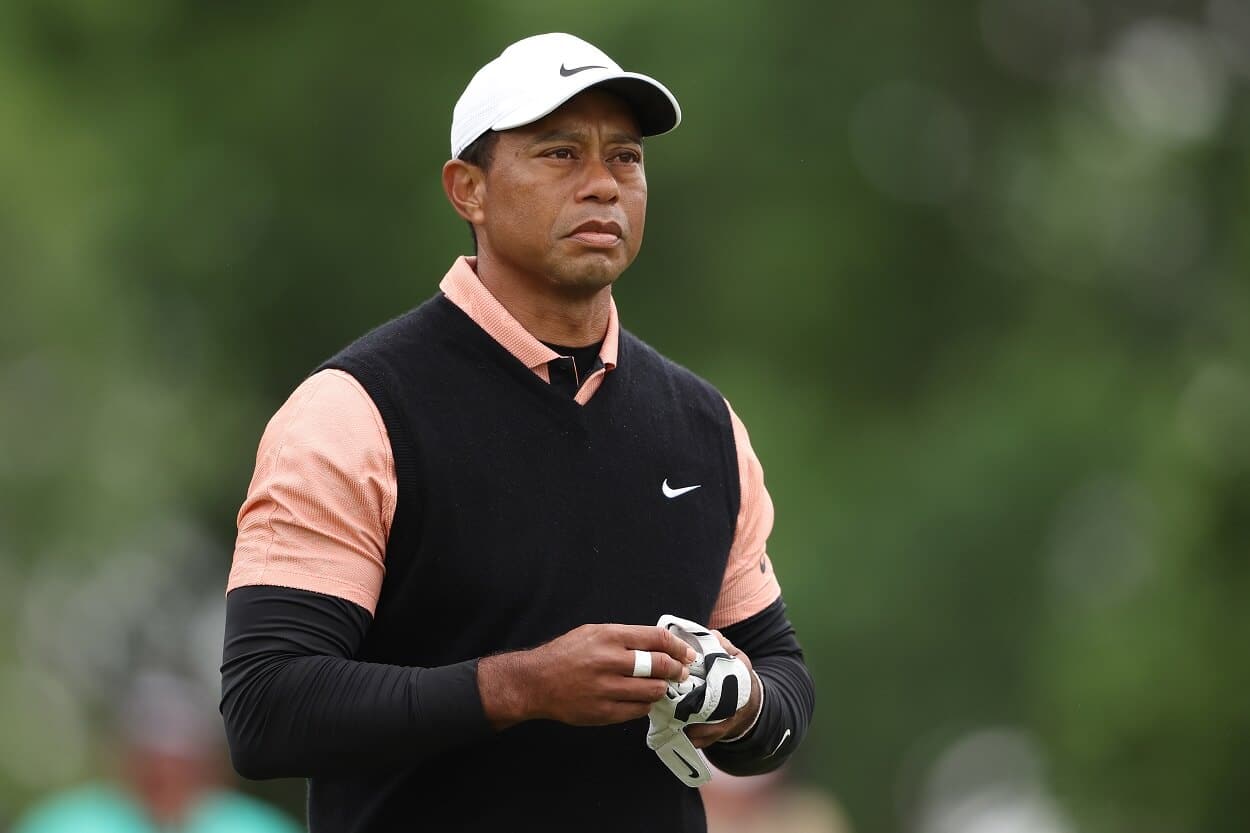 Tiger Woods Literally Got Screwed at Last Year's PGA Championship
Jason Day reveals the real reason Tiger Woods withdrew from the 2022 PGA Championship.
After tying a Masters record this past weekend by making the cut for the 23rd consecutive time, Tiger Woods was forced to withdraw from the season's first major championship during the middle of his third round as he aggravated the plantar fasciitis injury in his right foot.
While Woods had no shot of winning a sixth green jacket, it was still painful to watch him struggle around Augusta National, a golf course on which he's obviously had so much success over the years. And given his ongoing health issues, one has to wonder if he'll be ready to tee it up at next month's PGA Championship at Oak Hill.
But we'll worry about that as it gets a little closer.
As for the purposes of this piece, we're actually here to discuss last year's PGA Championship at Southern Hills Country Club. If you recall, Woods had to withdraw from that tournament as well. But according to one of Tiger's good pals on the PGA Tour, we didn't get the real reason.
Tiger Woods had a screw go through his skin at the 2022 PGA Championship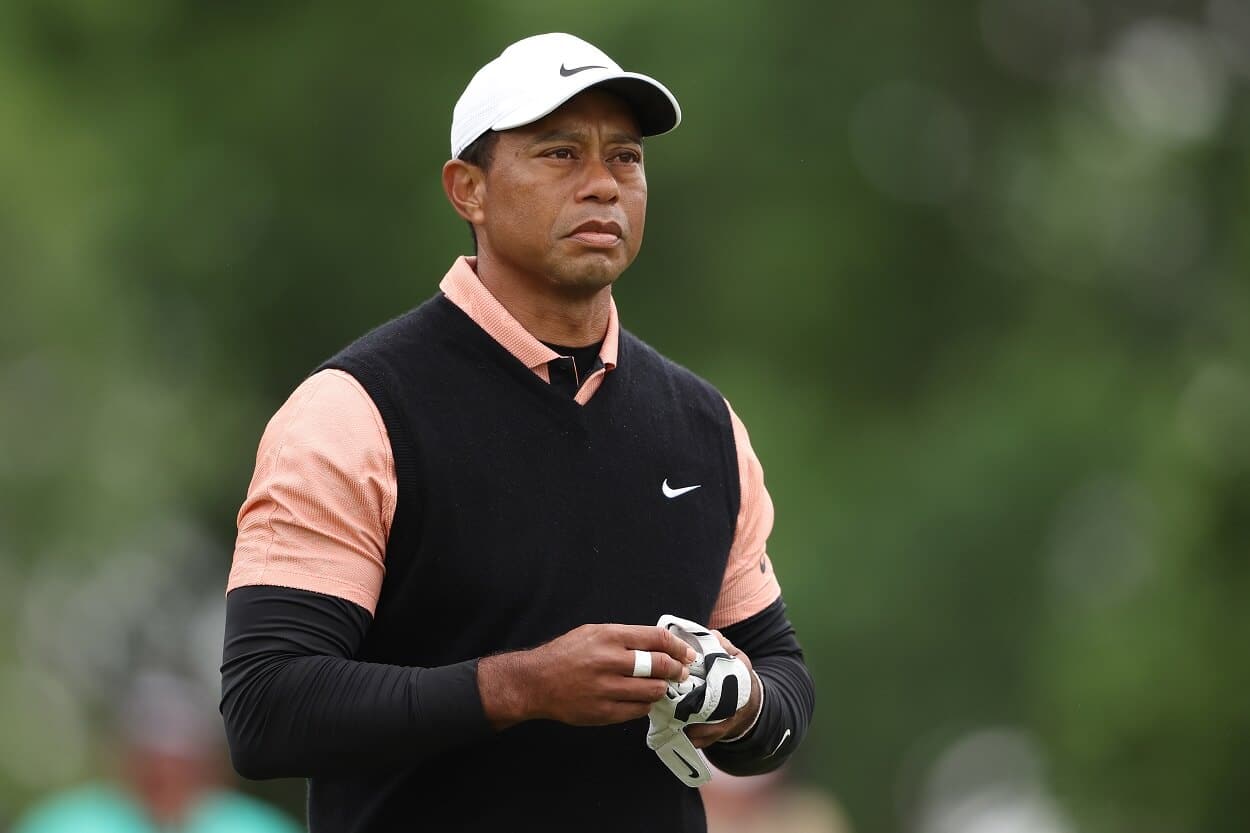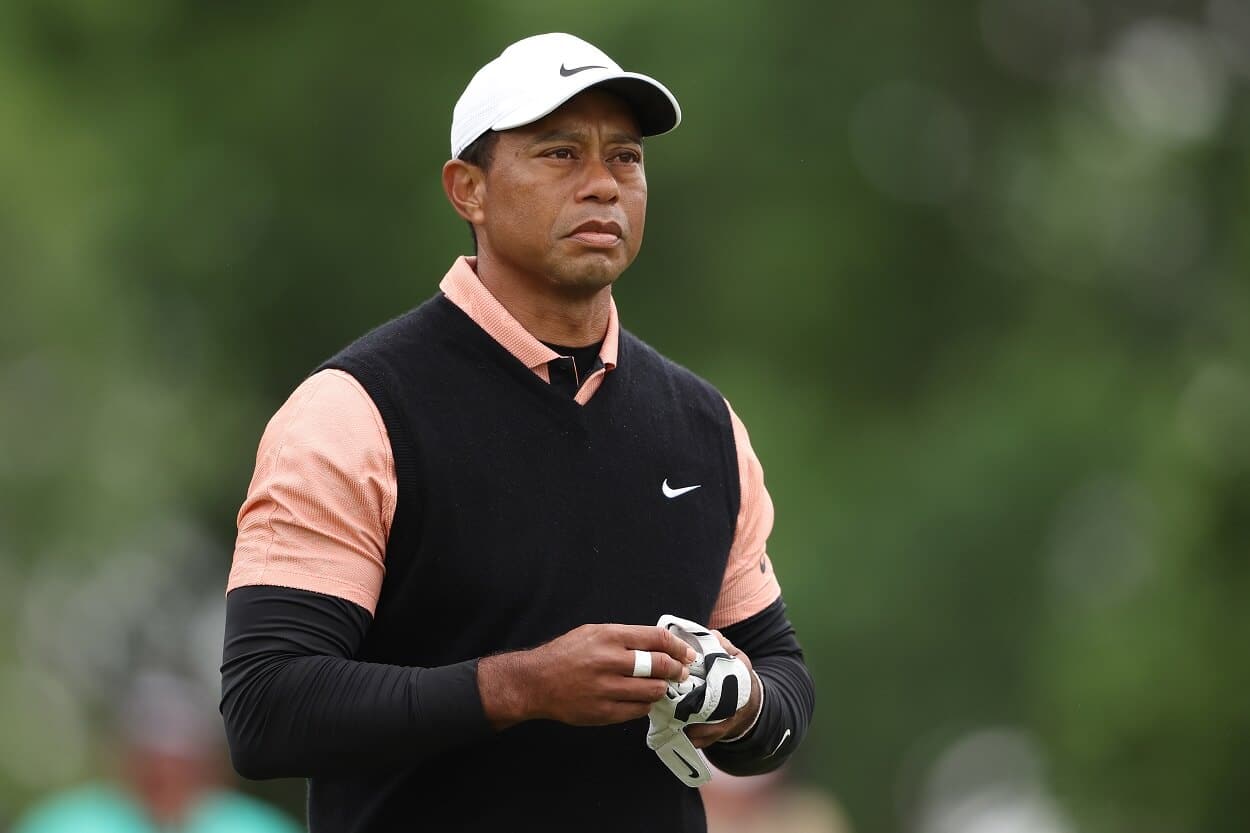 Making just his second start after the car accident that nearly took his right leg, a leg that now contains a little hardware, Woods opened the 2022 PGA Championship with a 4-over round of 74 but made the cut by shooting a 1-under 69.
In round three, however, Tiger struggled to a 9-over 79, the worst round of his PGA Championship career. He admitted to being sore after his round and withdrew a short time later. However, there was apparently more to the story.
When discussing Woods' most recent withdrawal at the Masters over the weekend, Tiger's longtime friend Jason Day went into what really went down at Southern Hills last May, and it was quite chilling (h/t New York Post).
"I was talking to him at the end of last year, and then he was saying the reason why he pulled out of the PGA was a screw went through the skin on Saturday or whatever it was. I don't know how bad it is this time… it just sucks that he's not here playing."

Jason Day on Tiger Woods' withdrawal from the 2022 PGA Championship
Yeah, that's a pretty solid reason for not playing well and dropping out of a tournament.
Again, we don't yet know Tiger's status for next month's PGA Championship, but one would assume he'll do everything in his power to get there, as his plan for the year was to play all four majors.
And given his competitive nature, Woods undoubtedly would like to improve on his previous two PGA Championship appearances at Oak Hill. In 2003, he tied for 39th. And in 2013, he tied for 40th.