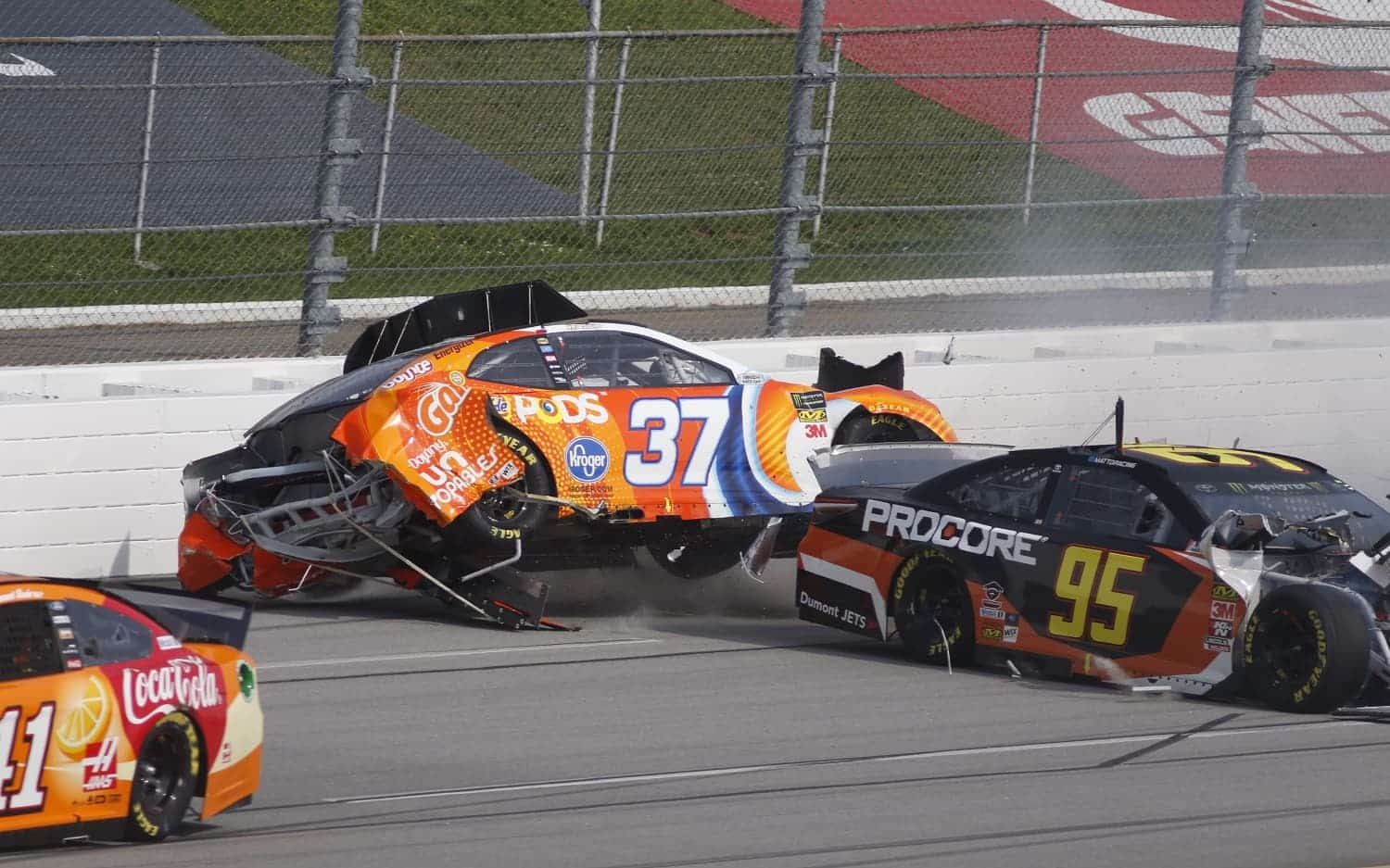 The Stats Say Talladega Will Make NASCAR Fans Late for Dinner This Weekend
The number of superspeedway races that end in overtime is startling and detracts from the rest of the race.
Ricky Stenhouse Jr.'s victory in the Daytona 500 to kick off the NASCAR season continued a quirky streak in the Cup Series that could finally fall to the law of averages this weekend at Talladega with help from the likes of Ross Chastain, William Byron or a host of others.
On the other hand, another trend is a good bet to continue: Don't count on the GEICO 500 only lasting 500 miles. Superspeedway overtimes have become as much a fact of life as "The Big One," leaving a lot of us to wonder why we bothered with the first 175 laps and making us late for dinner.
A quirky superspeedways stat to remember as we head to Talladega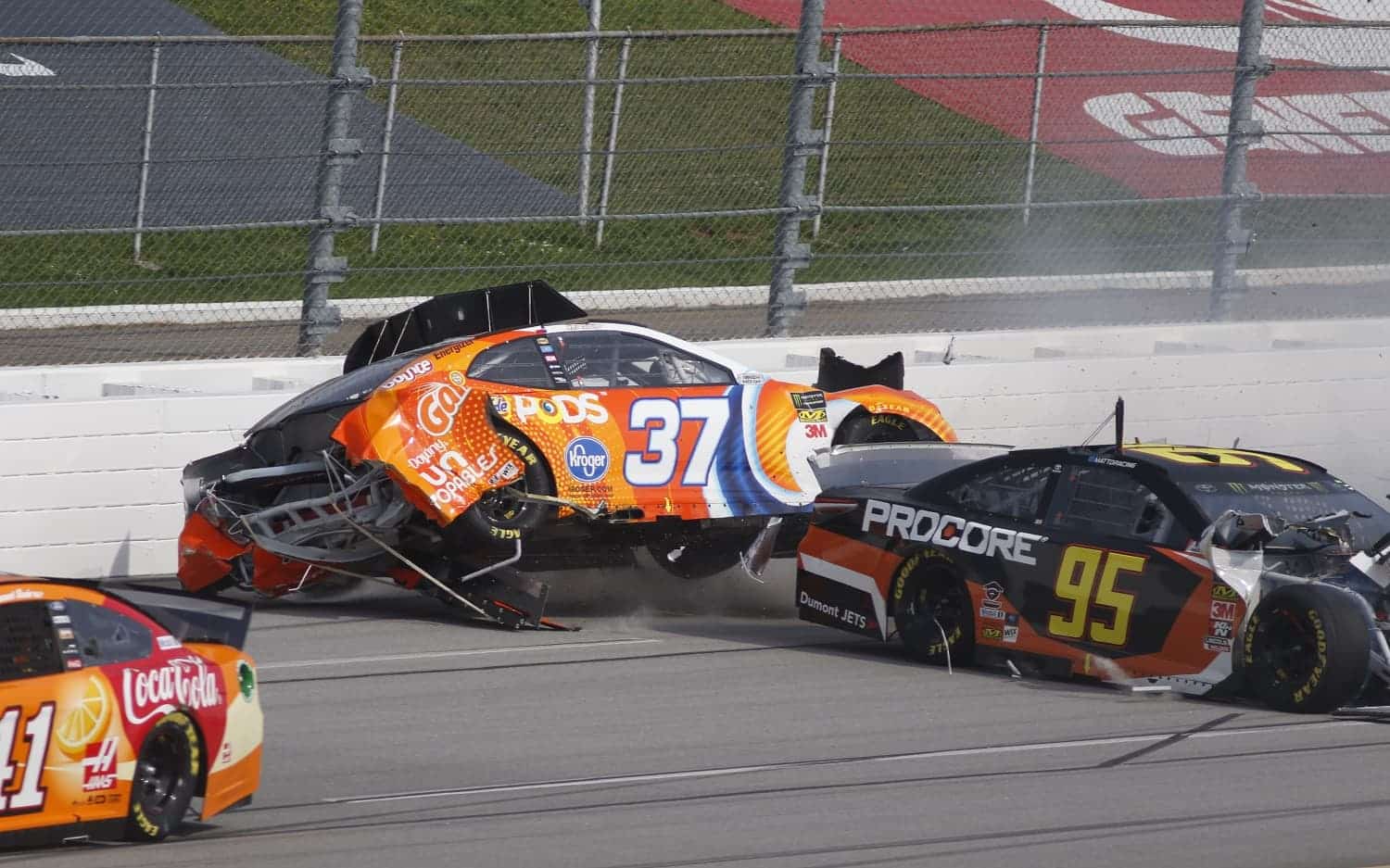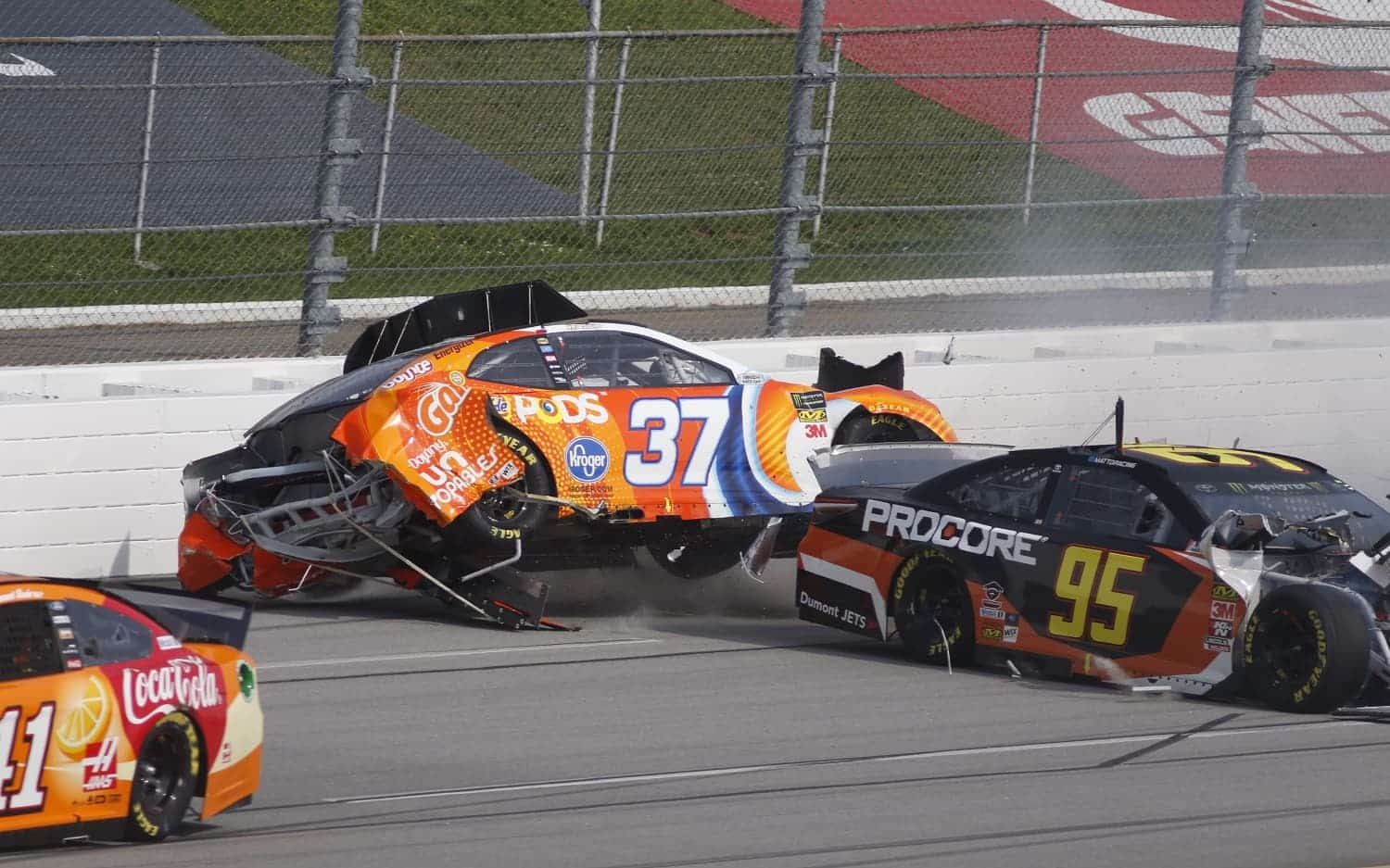 If a certain trend somehow continues, then we can count 11 drivers out of the running on Sunday at Talladega Superspeedway. And we won't even have to rely on a multi-car wreck to take them out of contention.
Ricky Stenhouse Jr.'s triumph in the Daytona 500 to kick off this Cup Series season made him the 11th straight different winner on NASCAR's two traditional superspeedways. In chronological order, the most recent winners at Daytona and Talladega have been:
2020: William Byron, Denny Hamlin
2021: Michael McDowell, Brad Keselowski, Ryan Blaney, Bubba Wallace
2022: Austin Cindric, Ross Chastain, Austin Dillon, Chase Elliott
2023: Stenhouse
That's why those in the know refer to superspeedway races as crapshoots. Some don't even use all the syllables.
Figure on the Talladega race to stretch into overtime
Aside from Toronto Maple Leafs players out on the golf course by early May, the surest bet in sports is that NASCAR superspeedway races will follow their predictable pattern: Two-line pack racing for 90% of the race, save for the occasional daredevil trying to create a third lane.
Then, the final 15 or 20 laps reek of desperation as drivers look to hit paydirt but mostly just hit each other. When it triggers a caution in the last half-dozen laps, overtime usually results.  
The recent history of overtime racing at Daytona and Talladega, the two longtime superspeedways, detracts from the race; why watch from start to finish if you know it's going to come down to one or two green-white-checkers?
NASCAR started the overtime format in 2004. Here's how long races have gone at Daytona in the past decade (race lengths of 500 and 400 miles, respectively):
2014: 500 and 280 (rain-shortened) miles.
2015: 508 and 403.
2016: 500 and 403.
2017: 500 and 408.
2018: 518 and 420.
2019: 518 and 318 (rain).
2020: 523 and 410.
2021: 500 and 413.
2022: 503 and 400.
2023: 530.
That adds up to 12 of 17 full races going to overtime.
And here are the corresponding numbers for Talladega:
2014: 500 and 516 miles.
2015: 500 and 521.
2016: 500 and 511.
2017: 508 and 500.
2018: 500 and 513.
2019: 500 and 500.
2020: 508 and 532.
2021: 508 and 311 (rain-shortened).
2022: 500 and 500.
That's eight of 19 that have gone the distance and then some. That's not as bad as Daytona, but still a lot. For the sake of comparison, only three of the last 21 at Darlington and four of the last 30 at Kansas have gone to OT.
Is there something better than overtime?
Overtime finishes on superspeedways invariably result from crashes triggering late cautions, and crashes on superspeedways are a scarier proposition than they are at short and intermediate tracks or on road courses.
Though this year's first trip to Atlanta was tame, the two races a season ago combined for 19 cautions for racing incidents. In this year's Daytona 500, crashes took 16 of the 40 cars out of action.
Unfortunately, there's not a satisfactory alternative to OT. Ending races at the scheduled distance isn't going to stop late wrecks, and no one wants to see the race end with a driver taking the checkered at the tail-end of four caution laps.
One suggested alternative is returning to single-file restarts and a single attempt to finish under the green for the last 10 or 20 laps on superspeedways. While safer, that's likely just another way of ending the race with a parade if the final restart comes with just a couple of laps to go. At best, a half-dozen cars at the front might have time for one push to challenge for the lead.
Still, it's a safer and saner way to conclude a race on the big tracks.
Got a question or observation about racing? Sportscasting's John Moriello does a mailbag column each Friday. Write to him at [email protected]