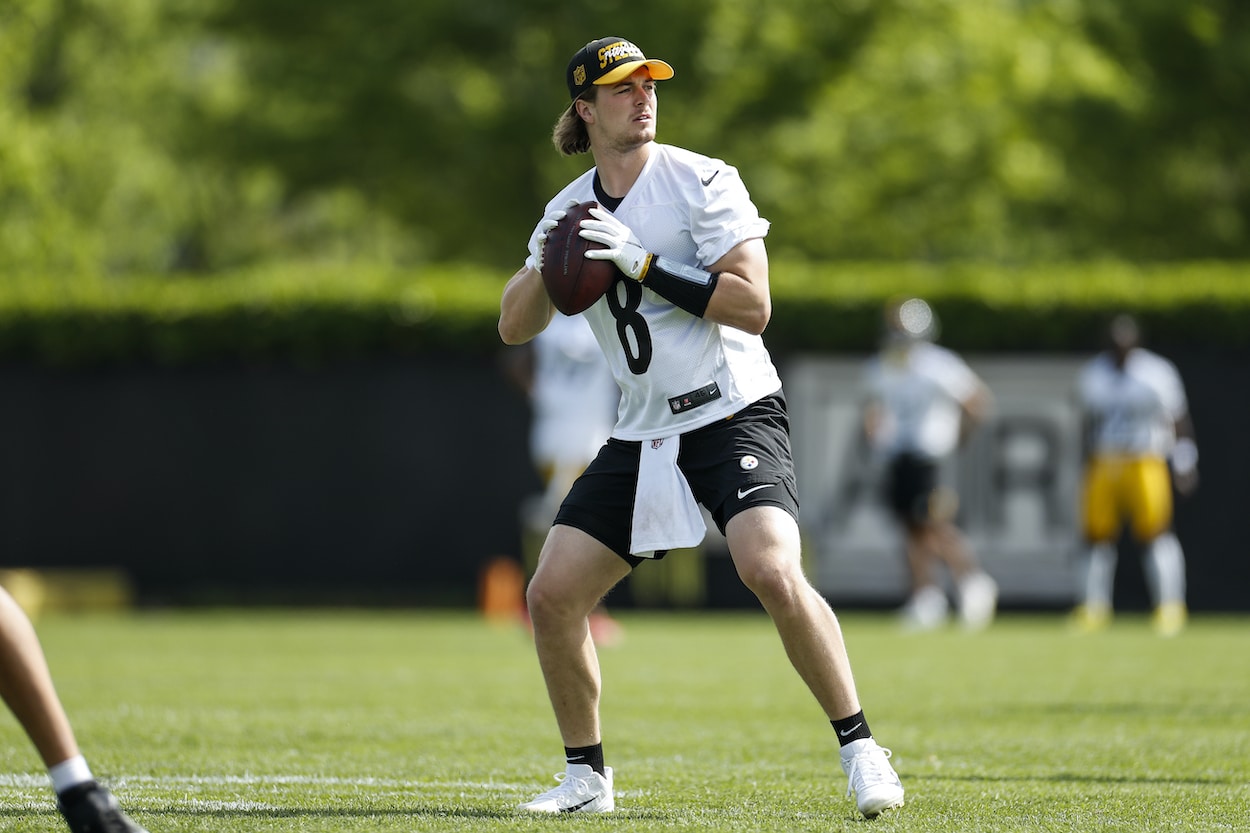 Steelers Fans May Get Their Kenny Pickett Wish Sooner Than Expected Based on a Troubling Mitch Trubisky Report
Kenny Pickett may take over the starting QB job earlier than expected.
For the first time in the last 18 years, the Pittsburgh Steelers will enter the season with someone other than Ben Roethlisberger under center. Former No. 2 overall pick Mitch Trubisky figures to be the favorite to start in Week 1, but it's no secret that Steelers fans would rather see Kenny Pickett, the rookie out of the University of Pittsburgh, win the job.
Well, based on the negative Trubisky report coming out of training camp, those fans might just get their wish sooner than later.
Mitch Trubisky is reportedly struggling in training camp
All signs point to Trubisky starting the 2022-23 season as the starting quarterback in Pittsburgh. He has five years of experience under his belt, and his raw talent was enough to make him the No. 2 overall pick in the 2017 NFL Draft.
But reports out of Steelers camp are that Trubisky is struggling mightily with his new team. According to Mark Kaboly of The Athletic, the former Chicago Bears QB has taken all of the first-team reps but "really hasn't been sharp."
As of Tuesday, Trubisky was on an 0-for-16 streak in the popular Seven Shots drill, which gives the offense seven chances to score from the two-yard line. "To go along with the 16 consecutive failures in Seven Shots, Trubisky hasn't been consistent at all," Kaboly writes.
"During one team period, Trubisky was 0 of 4 with an interception and a poorly overthrown ball on back-to-back plays," Kaboly continues. "Trubisky should have seen Damontae Kazee and avoided throwing the interception. Kazee was in the box but dropped out into a zone at the snap. Trubisky didn't see him and threw to a spot, which happened to be in the hands of Kazee."
It reportedly doesn't look pretty so far for Pittsburgh's presumed starter, but that might be good news to most Steelers fans.
Steelers fans could get their Kenny Pickett wish sooner than expected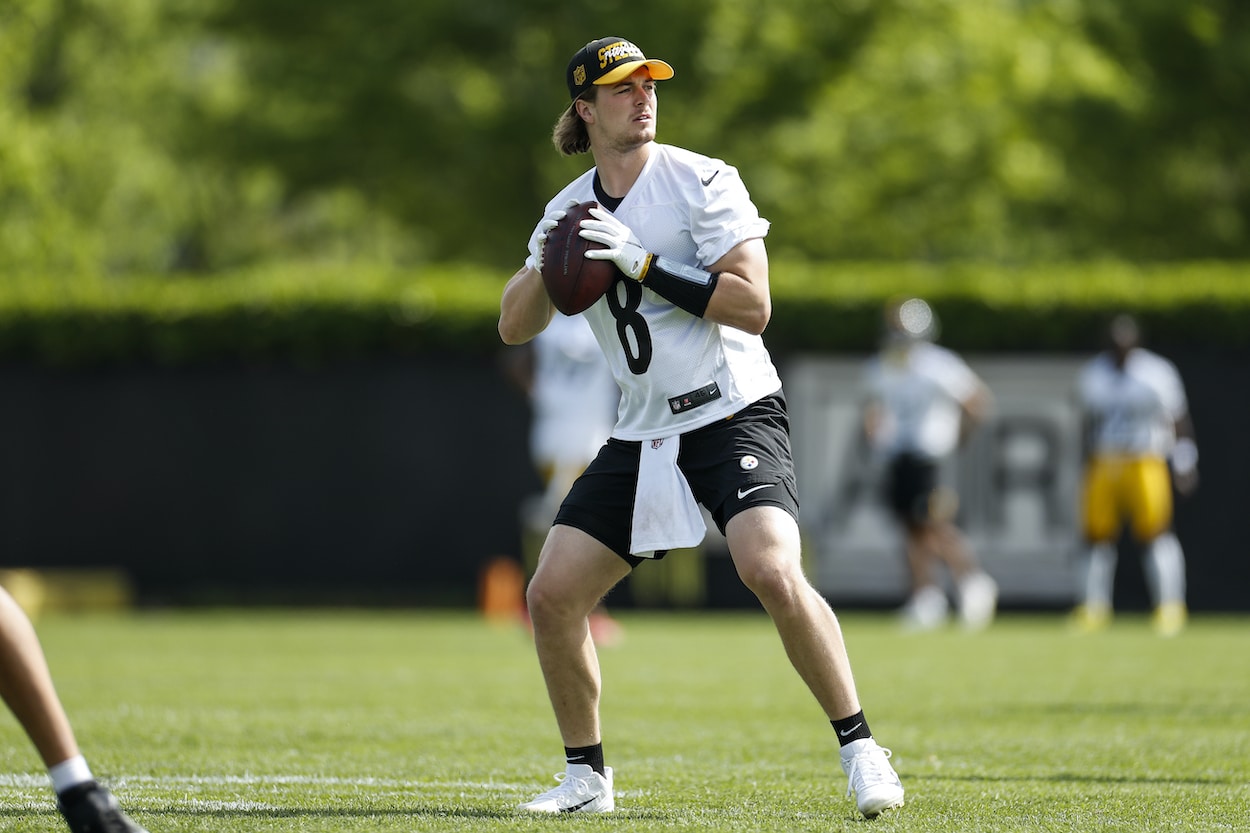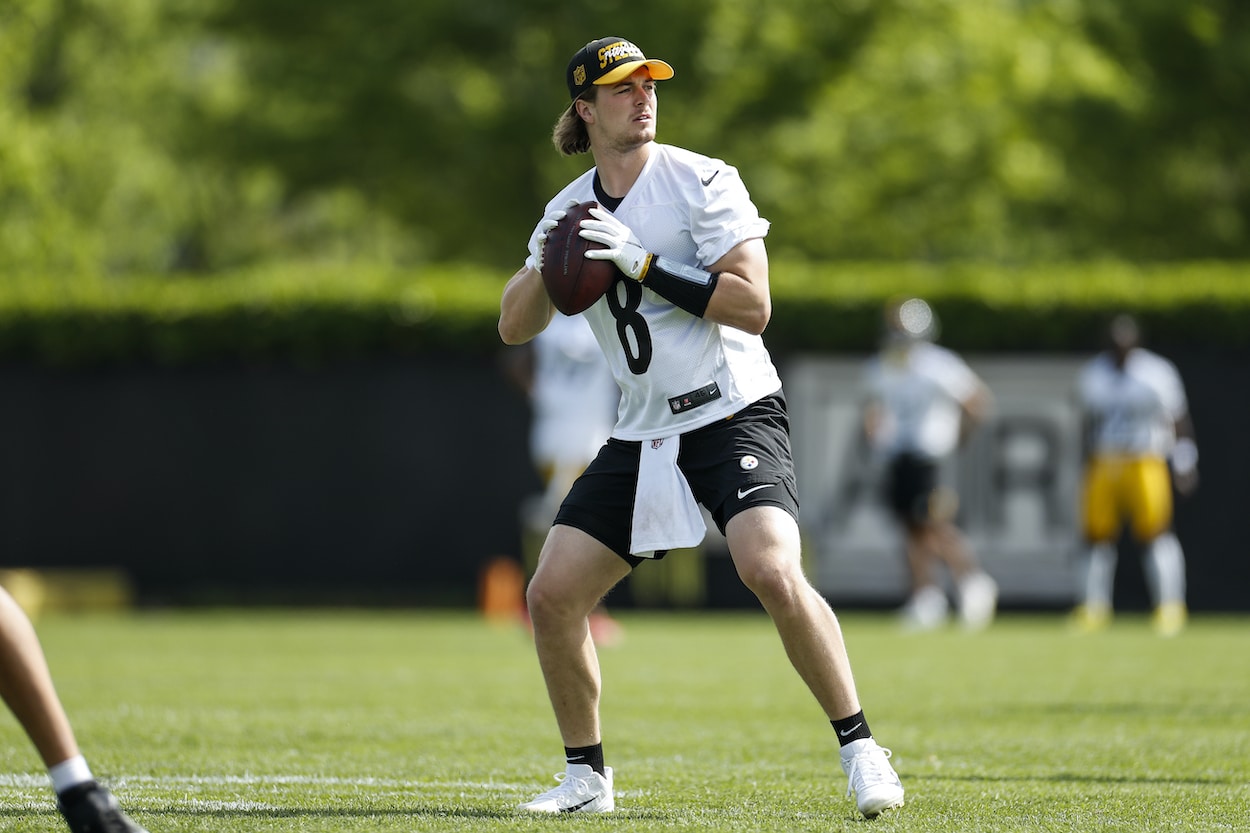 With Roethlisberger gone, Steelers fans are eager to replace him with a franchise QB who can lead the team to similar success over a prolonged period of time. That doesn't figure to be Trubisky, who's only under contract for the next two seasons.
But it very well could be Pickett. The Steelers saw enough in Pickett to make him a first-round draft choice earlier this year, and he instantly became a fan favorite because of the five years he spent as the QB of the Pittsburgh Panthers.
Steelers fans would much rather see the local kid under center than a sixth-year veteran who already hasn't worked out for two teams. Considering Trubisky hasn't looked the part in training camp thus far, Pittsburgh fans may see Pickett on the field sooner than they imagined.
Like Sportscasting on Facebook. Follow us on Twitter @sportscasting19.