Stefon Diggs Takes Heat off Bills Teammate Cole Beasley With a Tweet That Has Set Off a Furor
The honeymoon is over between Stefon Diggs and Buffalo Bills fans. The All-Pro wide receiver had the audacity to say something upsetting: "Soda." There's more to the story than that, so the relationship is still salvageable – assuming that Diggs doesn't confess to dipping his chicken wings in ranch dressing instead of bleu cheese. If …
The honeymoon is over between Stefon Diggs and Buffalo Bills fans. The All-Pro wide receiver had the audacity to say something upsetting:
"Soda."
There's more to the story than that, so the relationship is still salvageable – assuming that Diggs doesn't confess to dipping his chicken wings in ranch dressing instead of bleu cheese.
If all else fails, teammate Cole Beasley can speak out again about COVID-19 vaccines, and Western New York residents and NFL fans can lose their minds completely (again). It'll be like the whole Diggs controversy never happened.
Buffalo Bills receiver Stefon Diggs: 'It's not called pop … it's called soda'
Depending upon where you live in the country, those 12-ounce cans and two-liter bottles of Coca-Cola, Pepsi, or other soft drinks are "pop" or "soda." Debate on the proper terminology erupts from time to time, especially in places in proximity to a region's pop/soda border.
Business Insider took a deep dive into the pop vs. soda issue in 2018. It reported that residents of much of the northeastern United States and most of California and Florida side with soda. Midwestern residents and large swaths of the rest of the country stick with pop. Meanwhile, 6% of the country goes all Switzerland-y on the subject by simply recalling them soft drinks, the magazine reported.
So, how did the debate explode in Buffalo over the weekend? Simple. Diggs tweeted, "It's not called pop … it's called soda."
Call it a rookie mistake by the six-year NFL veteran who is going into his second season with the Bills. Less than two full days following his comment, Diggs' tweet had racked up 5,000 retweets, 2,200 quote tweets, and 43,000 likes. Plenty of people on social media "corrected" him.
The Pop vs. Soda Page – seriously, there is a pop vs. soda website – heat map shows Buffalo is clearly in "pop" territory. However, the preference flips to "soda" about 100 miles to the east, which is still firmly Bills country for a lot of football fans.
For the record, Diggs began his career playing for the Minnesota Vikings, also located firmly in "pop" territory.
"It's crazy the two places I've played for both call it pop," Diggs wrote. "(What's) the chances."
Diggs takes the heat off Cole Beasley, however briefly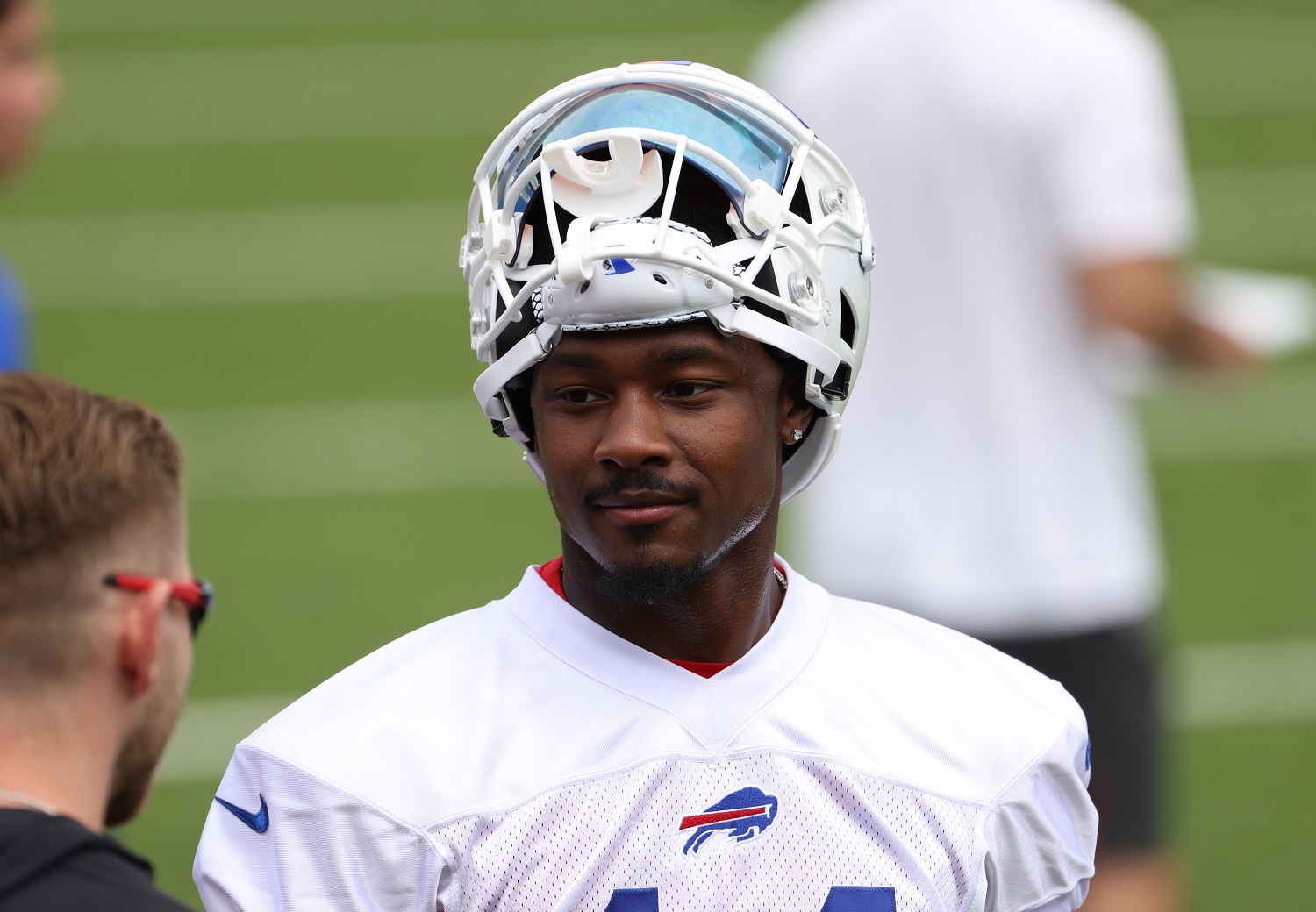 The blowback that Diggs attracted with his take on the great soft drink debate has been of a humorous nature. Beasley, his fellow Bills wideout, hasn't been nearly as fortunate with respect to how people have been reacting to him on social media this offseason.
Beasley stands in opposition to COVD-19 vaccinations. "I'll get vaccinated and be an advocate for it if Pfizer puts a percentage of its earnings from the vaccine in my wife's name," he said Tuesday.
Dallas Mavericks owner Mark Cuban retorted with an offer. He will buy the receiver's wife a share of Pfizer stock (approximate value: $40 but with a solid dividend) if Beasley takes the vaccine and promotes it on social media.
Beasley caused controversy the moment he proclaimed he would take his chances with COVID-19. "I may die of COVID," he said, "but I'd rather die actually living."
The start of training camp will be a moment of truth for Beasley. NFL COVID-19 protocols for the preseason call for mandatory quarantines for unvaccinated personnel exposed to the virus. Vaccinated individuals are exempt from the policy, which Beasley continues to criticize.
The Bills have geared up on offense
As recently as two seasons ago, the Bills' passing game was in shambles. Quarterback Josh Allen was coming off a disappointing sophomore season as a pro, and Buffalo's receivers were lightly regarded.
That changed quickly last season. Beasley, who signed as a free agent from the Dallas Cowboys in March 2019, upped his game from 67 catches in his first season with the Bills to 82 for 967 yards in 10 starts and 15 appearances last fall.
Last offseason, the Bills sent a package of draft picks to the Vikings for Diggs, who had become unhappy with his role in Minnesota. He emerged as the quarterback's favorite and most reliable target as Allen enjoyed a monster season.
Diggs finished with 127 catches for 1,535 yards, both league highs. That earned him his first All-Pro and Pro Bowl recognitions and made Diggs one of the most popular residents in Western New York.
The hardline stance in the debate over pop and soda is costing him some of that popularity, but there is an easy fix: another 127 catches and leading the Bills to a Super Bowl appearance.
Like Sportscasting on Facebook. Follow us on Twitter @sportscasting19.