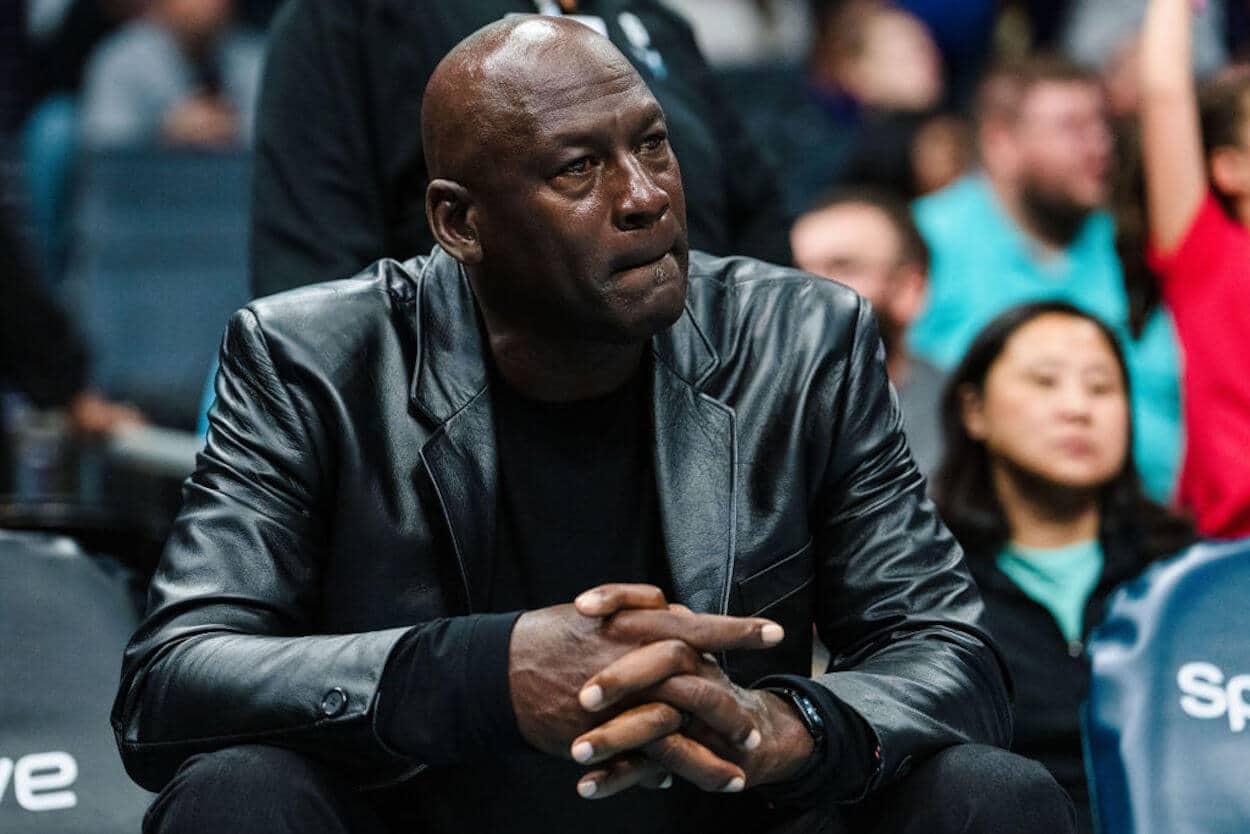 Stephen A. Smith Has a Surprisingly Sympathetic Explanation of Why Michael Jordan Struggled as an NBA Owner
Stephen A. Smith is never shy about speaking his mind. In this case, he has an idea about Michael Jordan and his ownership issues.
While Michael Jordan possesses an impeccable resume, his time as an NBA owner hasn't exactly gone according to plan. The Charlotte Hornets have made MJ incredibly wealthy, but calling the shots hasn't been sunshine and rainbows. The club has only made the postseason twice since His Airness took the helm, losing in the first round on both occasions. Stephen A. Smith has a different read on the situation, though.
Although it's easy to point to the Hornets as an example of the limits of Jordan's ego — ownership was theoretically one of the rare areas where he was more of a hindrance than a help — that's not how Stephen A. sees things. Instead, he believes that MJ's NBA dominance actually came back to bite him.
Let's break it down.
Stephen A. Smith connects Michael Jordan's dominance as a player to his struggles as an owner
As anyone who has ever spent more than a few minutes watching or listening to ESPN can confirm, Stephen A. Smith is never shy about sharing his opinion. And while the New York native usually has a take-no-prisoners approach, he played things a bit differently when it came to Michael Jordan.
On his Know Mercy podcast, Stephen A. discussed His Airness' time owning the Charlotte Hornets. And while you might have assumed the talking head would, well, show no mercy, he took a more sympathetic approach to the NBA legend and his lack of success.
"One of the things I would ask people to consider before we're ultra-critical of this dude is to understand that Michael Jordan ruined a lot of careers," Smith began. "There's a whole bunch of people that never won because of Michael Jordan. You could sit, you could sit up there and say Ewing and the Knicks, Reggie Miller and the Pacers, Barkley with Phoenix, Clyde Drexler and those boys with Portland, GP, Gary Payton, and Shawn Kemp with Seattle. You could bring up all those names. Beat the Lakers, too, first title. Vlade Divac, Magic Johnson, and those. You could bring up the Lakers, too. But in the end, here's what it comes down to. The players weren't the only careers that he messed with. How about executives?"
While the first part of that comment might seem unrelated — what does someone like Gary Payton have to do with Jordan's time as an owner? — Stephen A. kept pushing on the executive thread.
"You know how many executives Michael Jordan denied the opportunity to hoist the championship trophy," he continued. "Once Michael Jordan became an owner, how many people you think were interested in helping him do business? They were ready to abuse him at every turn because they couldn't do anything against him on the basketball court."
A bit later, Smith highlighted another unique challenge that MJ faced: In addition to owning an NBA team, he's also an international celebrity with an eponymous brand. That reality, in theory, means you make some different calculations.
"And then take into consideration that you're talking about the Jordan brand," Stephen A. noted. "You're talking about a billion-dollar conglomerate itself that he had to protect over the years. I'm making the claim before y'all, and I've said on many occasions, and everyone's free to disagree, except you young whippersnappers that might not understand it. Listen to the elder here. When you are the kind of public figure that Michael Jordan was and, to some degree, still is, never free to walk the streets. Had to protect every element of your privacy because, god forbid, a false rumor, and there were many, could compromise your overall Jordan brand and stuff like that.
"Did it ever occur to anybody else that Michael Jordan weren't hiring people and surrounding himself with an inner sanctum or inner sanctuary? He wasn't free to just pick the best basketball candidates and the best basketball minds. He had to pick people he could personally trust. That had to take precedent and priority because the overall Jordan brand had to be protected."
That doesn't mean that Michael Jordan is blameless, though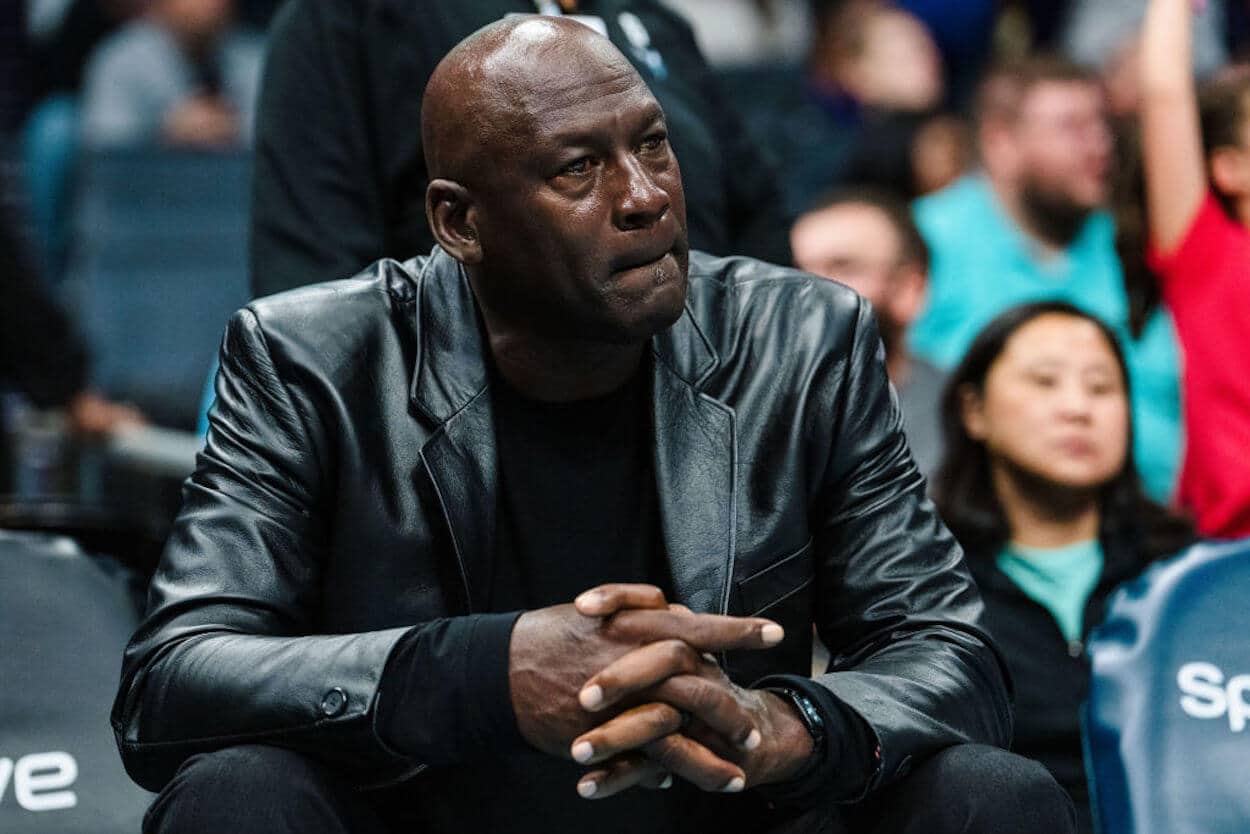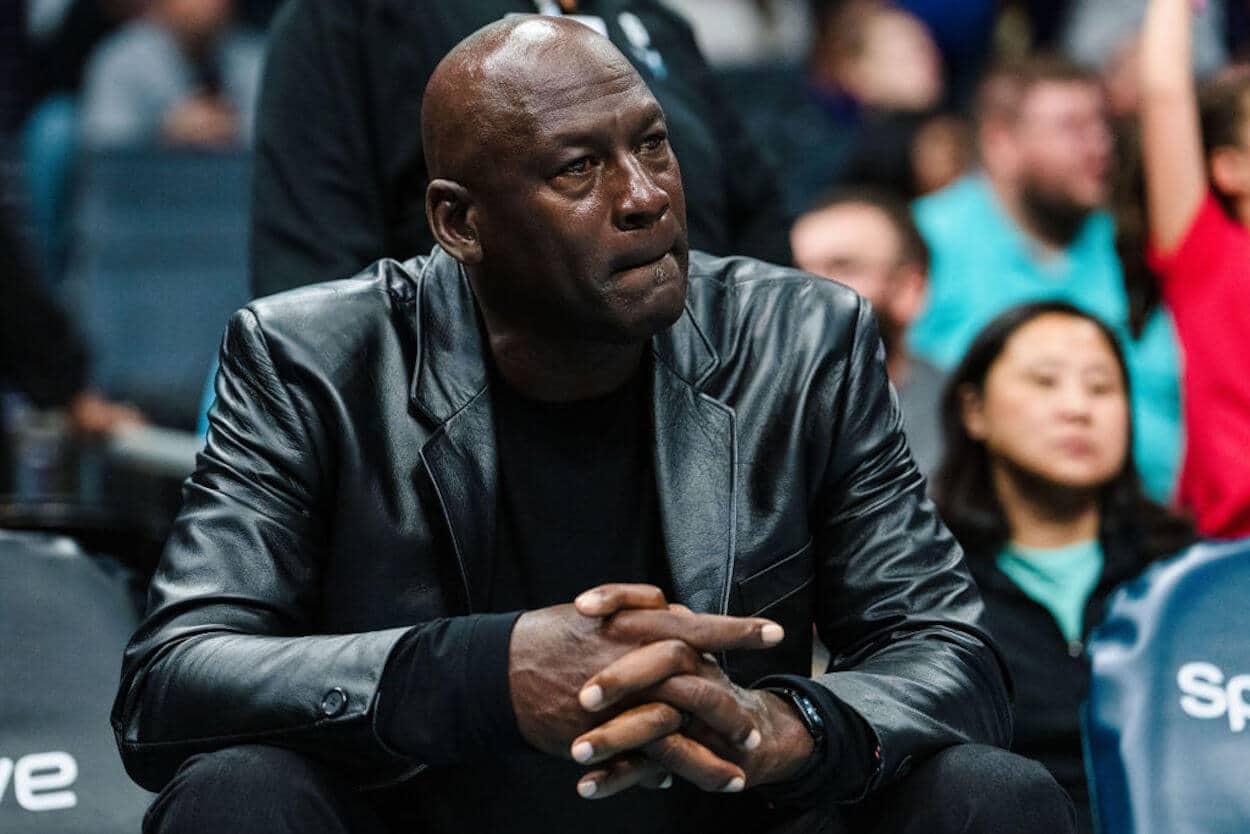 Given that Michael Jordan is usually seen as a dominant force capable of overcoming any obstacle, Stephen A. Smith does offer an interesting perspective. And while it's fair to consider the unique challenges that MJ faces, they don't entirely excuse his track record as an NBA owner.
On the podcast, Smith made reference to how Larry Brown, a man with ties to the University of North Carolina, lost his job coaching the then-Bobcats after making critical comments about the team. That move, in Stephen A's mind, touched on Jordan's focuses on trust and protecting the brand. If someone is making critical comments, that's a risk.
And while the ESPN talking head didn't cite this example, MJ's relationship with Charles Barkley sounds similar. If Chuck's version of events is accurate, a strong friendship ended after some critical comments about Jordan's ownership. Again, breaking the trust and potentially damaging the brand seems like an unforgivable sin.
On a human level, that's understandable. Everyone has a certain level of pride and wants to protect their image; you'd have to imagine that's even more true when your image is worth billions. At the same time, though, Jordan isn't powerless here. We, after all, remember His Airness as a fearless competitor who was willing to do virtually anything to win. Why was the solution cutting people off rather than actually improving? As an NBA owner and a serial winner, wouldn't MJ want to hear the hard truths so that he could fix things? If nothing else, you'd think that would help his image.
Mike, for all of his talent, isn't blameless. No amount of rivalry or trust issues or brand protection forced him to draft Kwame Brown (admittedly with Washington rather than Charlotte), select Adam Morrison, or make a move for DeSagana Diop. As the big boss, you have to take accountability for what happens in your organization.
Ultimately, becoming an NBA owner was Michael Jordan's choice. If he wasn't able to fully focus on basketball and had to make his decisions based on other factors, that's unfortunate, but it's a situation of his own making. Again, part of being a leader is making the best possible decisions in less-than-ideal circumstances. Even if we accept Stephen A. Smith's perspective on Jordan's challenges, he chose to face those. No one put a metaphorical gun to his head and said, "Run this NBA franchise or else."
There is, however, a major consolation prize. If/when he sells, His Airness is going to make an eye-popping amount of money. And, like it or not, that ultimately helps the Jordan brand.